Chockle'Art Slimming World Friendly Sweeties And Chocolate | My Review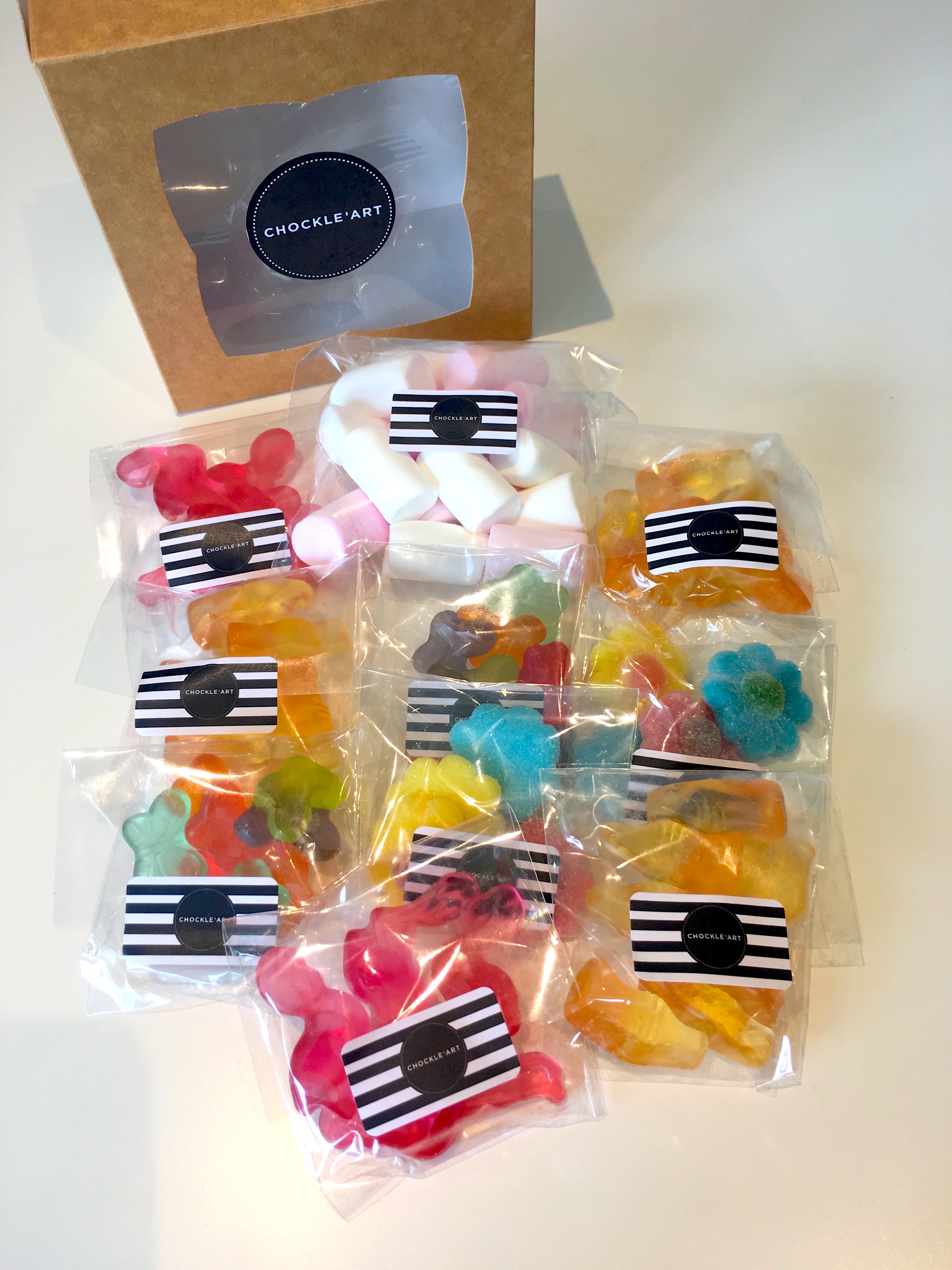 Do you like Sweets and Choccie? But more importantly do you like Sweets and Choccie that are Slimming World friendly? I was recently lucky enough to be contacted by the lovely Lucy at the amazing Chockle'Art and sent lot's of delicious goodies to try. I was like a kid in a sweetshop (literally…).
The thing I love about Slimming World is the fact we can still have a little of what we love.. but I am awful at stopping myself from eating more than I should be having. Lucy has done this for us.. offering delicious treats that are completely portion controlled.
---
A Little Bit About Chockle'Art
Having followed Slimming World herself and lost 3 stone since October, owner Lucy knows all too well the struggles of allowing yourself those occasional delicious treats but also sticking to plan.
Lucy started out as a teacher but has recently opened her own chocolate boutique in Horwich Bolton and is offering chocolate and sweeties with values to help other Slimming World followers.
As well as offering off the shelf products they also offer a full bespoke service and delivery too.
A short statement from the owner: 
Items in the SN collection are aimed at those who are in slimming clubs or enjoy treats in a controlled manner. I provide a completely bespoke service so if anyone has certain allergies then we can cater for those.
All of the chocolate is gluten free and vegetarian, however it is made in a kitchen that uses nuts and wheat items.
The chocolate is finest Belgian couverture chocolate that I weigh out carefully to fit within certain values and plans. The flavourings are sugar free, I use the apps that are available as a member to work out certain values of all the sweets. Some items are sugar free, most are regular sweets, but quite unique types.
For more information about the product or to order please visit them on Facebook here.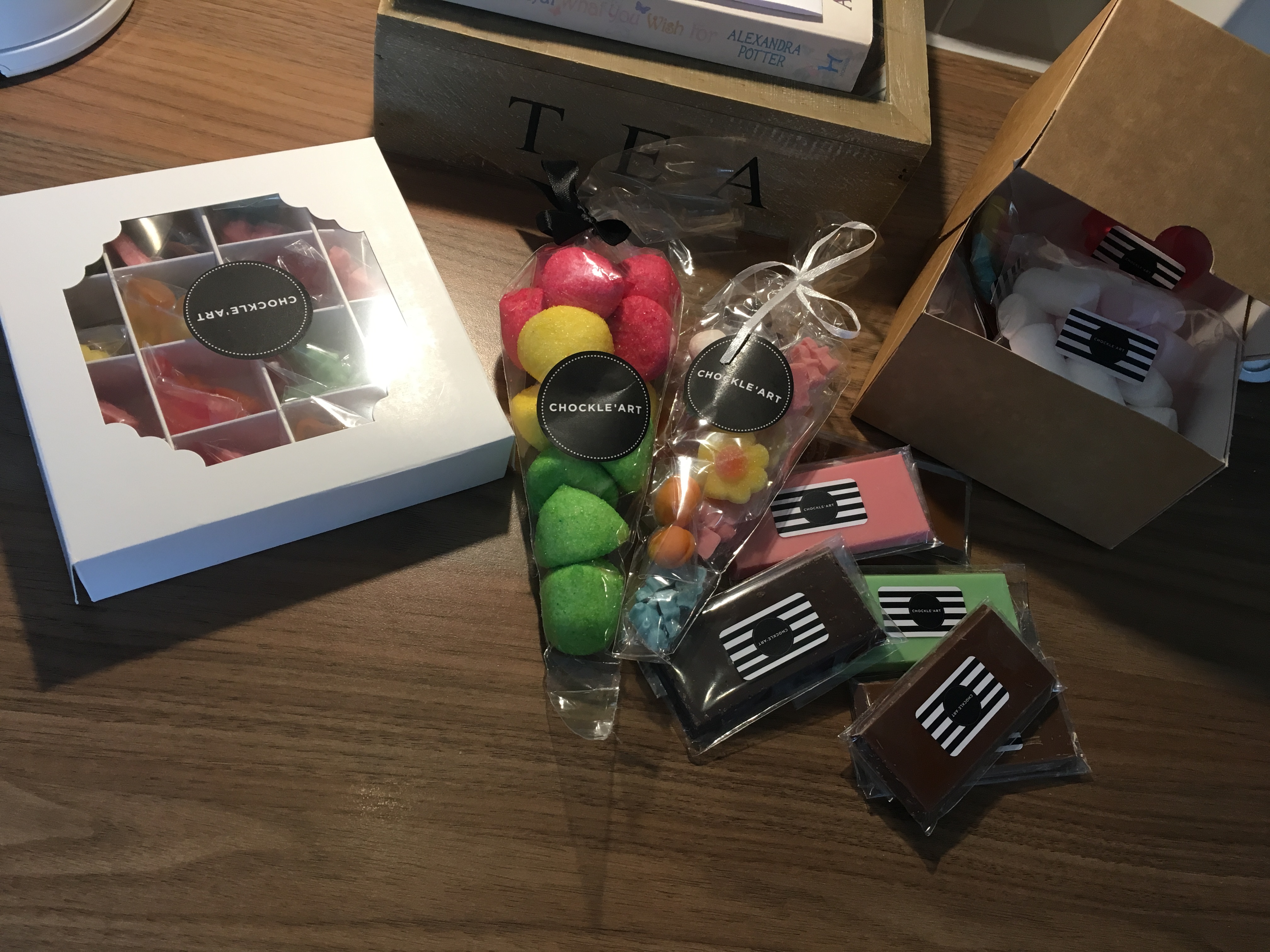 Arrival Of The Package
Wow, what an exciting day it was for me when my package arrived.. I received a number of products to try and everything was well packaged. The thing I noticed first was the amazing branding and presentation. Each product is bagged with a cute logo sticker.. some with ribbon and the boxed items are fantastic. I think they would make an amazing gift for someone who is following Slimming World.
---
The Taste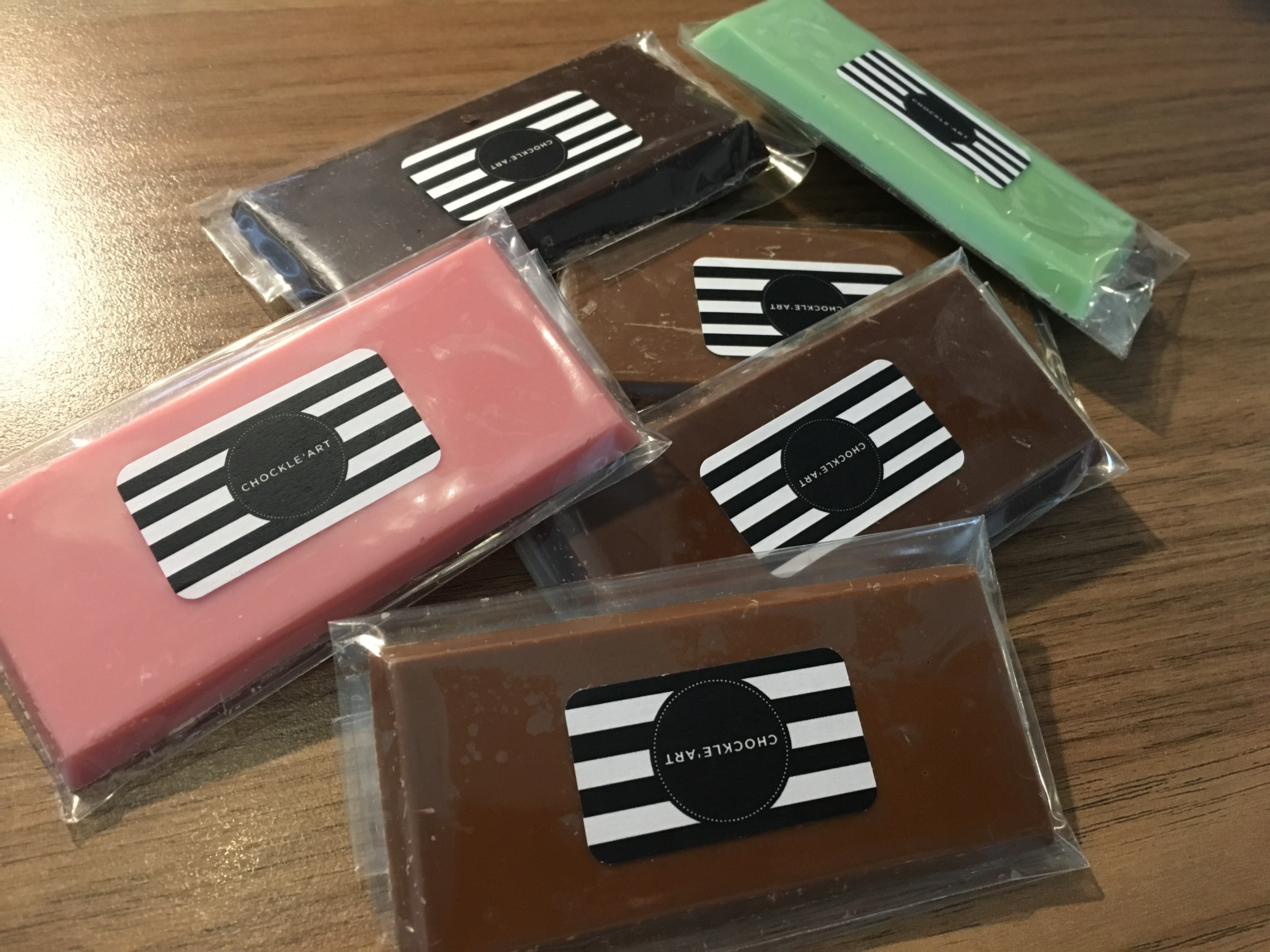 4 Syn Chocolate Bars
I have started with these because they have to be my favourite.. I am a massive chocolate fiend and these did not disappoint. Each chocolate bar is worth 4 Syns.. the choices sent to me were
Milk Chocolate
Dark Chocolate
Mint
Caramel
Strawberry
Salted Caramel
The thing I noticed first about the chocolate was how creamy it is.. it didn't taste artificial and its not too sweet. There aren't many decent sized chocolate bars for just 4 Syns so these are a perfect guilt free treat.
My personal favourite flavours were the Salted Caramel and the Mint Chocolate (or maybe it was the dark? no no I can't choose!!)
---
1 Syn Pic n Mix
This beautiful box would make an amazing Mother's Day or Father's Day gift.. and you don't just have to be following Slimming World to enjoy them.. the sweets and chocolate appeal to everyone. This 1 Syn box sat on my desk for a few days and I didnt feel guilty about indulging now and then. Knowing exactly how many Syns is in each bag makes it so easy to keep track of exactly how many Syns I am taking in.
The thing I love about this box is how there are sweeties you can't find in the local supermarket. Some of my favourites are the Prosecco bottles and the Fizzy Flowers.
Also featuring Watermelon Bon Bon, Flamingo and little versions of the Belgian chocolate. The sweet portions are bagged individually and worth 1 Syn per packet (it includes 32 packets altogether).
---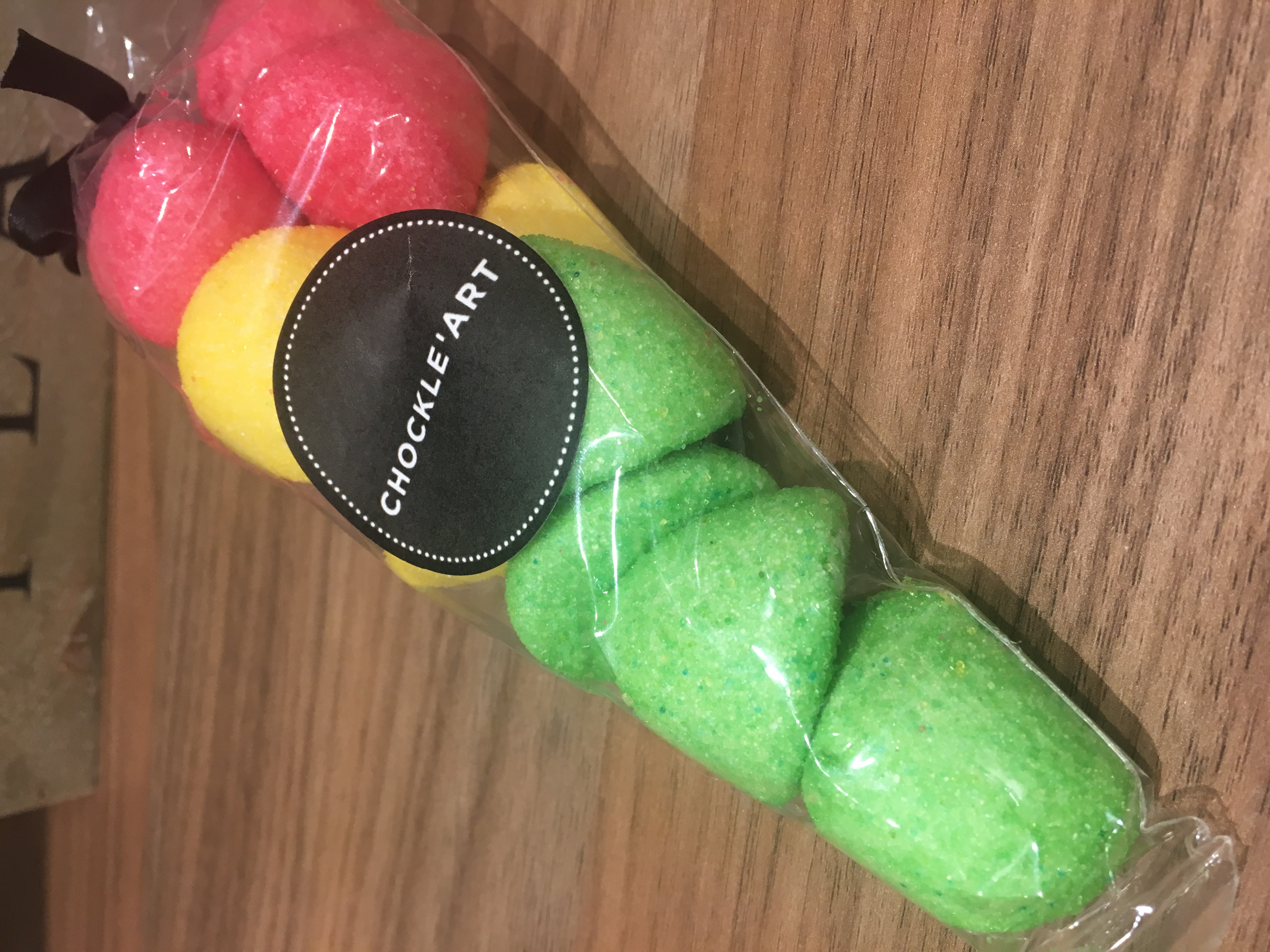 Marshmallow Cone
I will admit I am not a massive marshmallow lover.. but I did enjoy these sugar coated mallows. They are so brightly coloured and totally delicious. Each mallow is worth just 1 Syn. The packaging is so pretty and even tied with a Black ribbon. Again such a perfect gift for someone.
---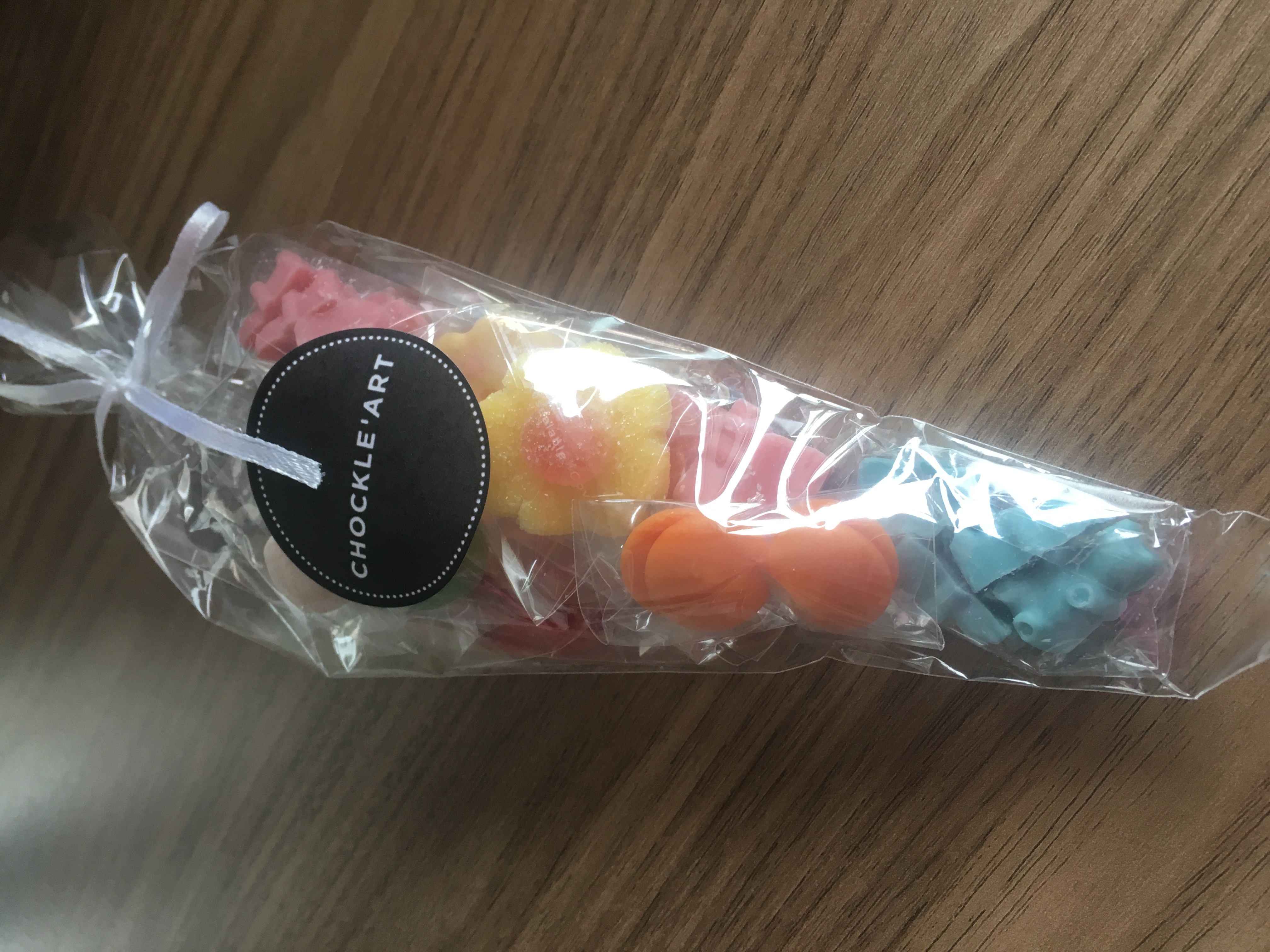 1 Syn Cone
Another mixture of Sweets and Chocolate separated into 1 Syn bags. I particularly LOVE the orange flavoured chocolate buttons, they are like a little piece of heaven. (If anyone would like to send me one of these….my birthday is September wink wink)
---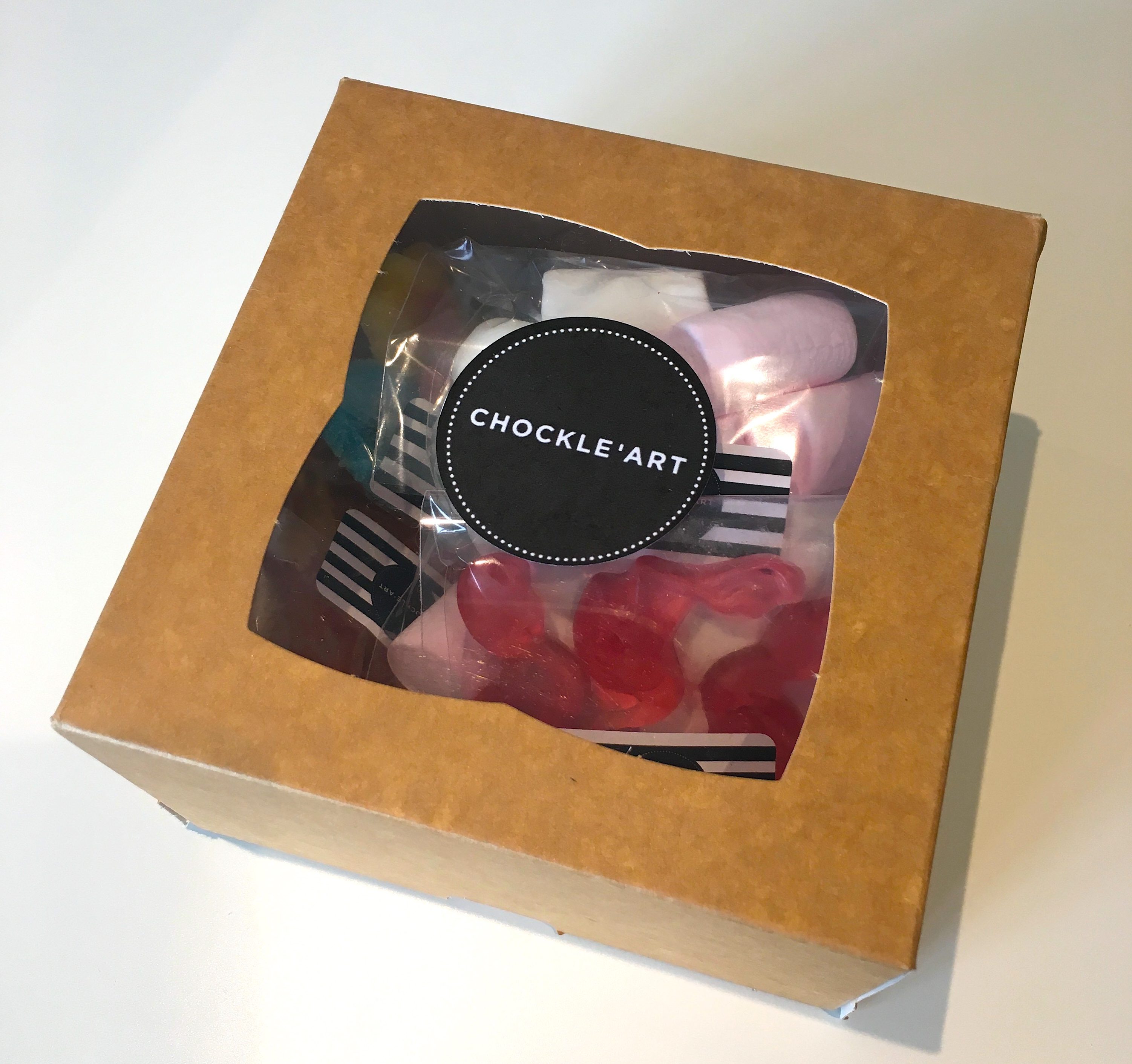 4 Syn Sweet Box
This was my favourite selection and so beautifully packaged. Each bag is worth 4 Syns.. my husband and I both adored the Fruit Butterflies and for 4 Syns it was a large portion too.
---
My Overall Opinion
The presentation of the products is fantastic.. the effort that has gone into creating the sweets and chocolate shows real love, care and attention. I would definitely buy these as a gift for a follower or non follower of Slimming World. I wish Lucy all the success in the world and I look forward to watching how the business grows and trying more products in the future. 🙂
---
How To Purchase
Currently Lucy is taking orders via her Facebook page but is working towards an online shop as we speak.
Please visit Chockle'Art on Facebook here and don't forget to follow them on Instagram here.
Fatgirlskinny Rating: 5/5
---
This is a sponsored post for Chockle'Art. I have been compensated by Chockle'Art.  However I have tried all of the products so all of the opinions remain my own and I was in no way influenced by the company. I am not affiliated or compensated for any orders placed through Chockle'Art.
Please note: Chockle'Art are in no way affiliated with Slimming World. All syn values have been calculated using the app available.