Lees' Macaringues Almond Flavour Meringue Shells Review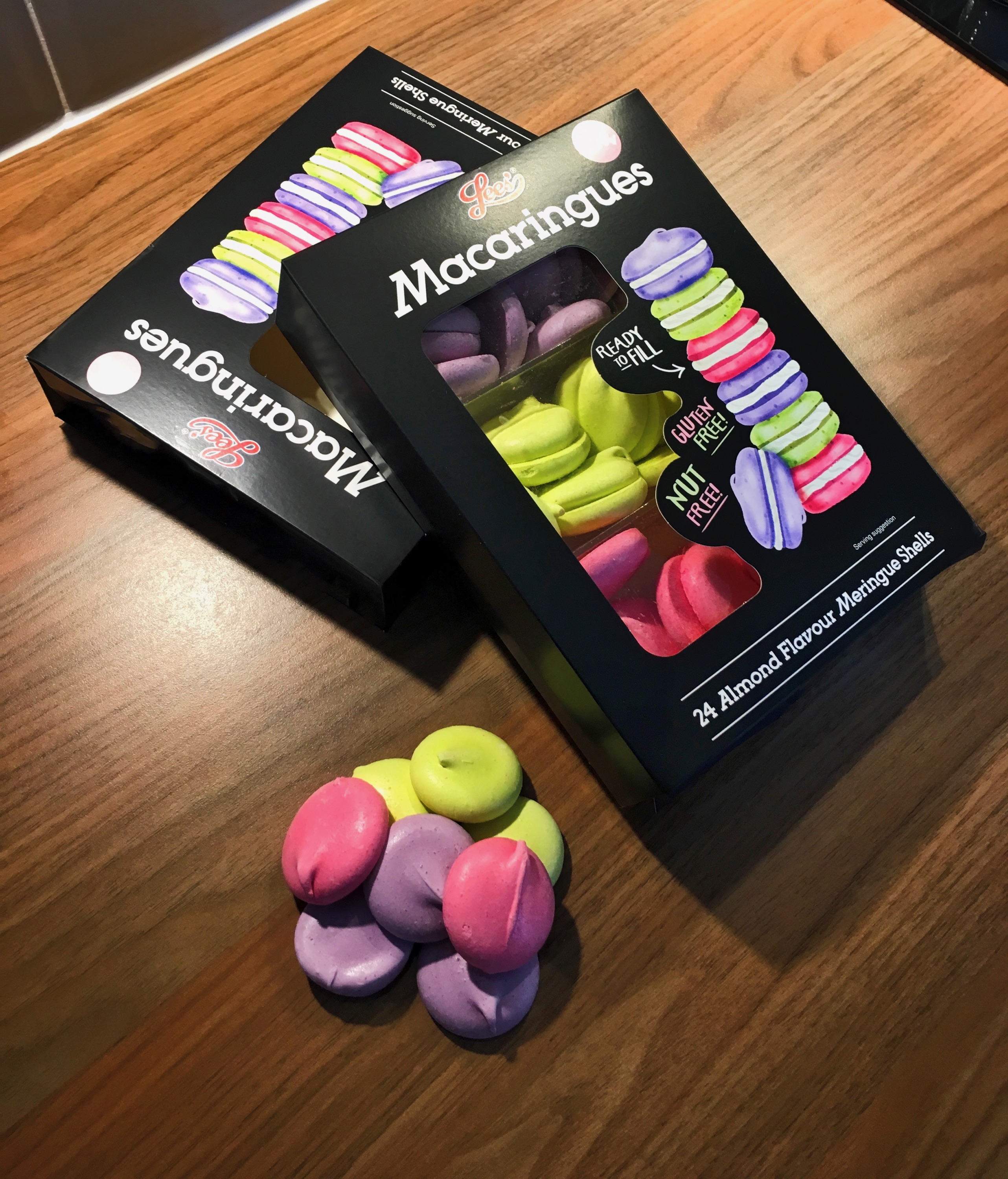 I will admit.. I am not the biggest lover of meringue, but Mrfatgirlskinny is and I do love to sample new products. So when I was contacted by Lees' asking if I would like to test these out I of course said YES!
This product is regularly mentioned within the Slimming World community due to them being only half a Syn each.
About The Product
Lees Macaringues, a 24 pack of almond flavour meringue shells, are both gluten free, nut free and only 9 calories per shell.
They can be filled to make your very own dessert or canape with healthy filling ideas including yogurt or creme freche.
Packaging
I  love the packaging of this product, it's fun, colourful and modern. I had actually noticed them in my regular supermarket as they really stand out on the shelf. Being so well presented I almost didn't want to open them.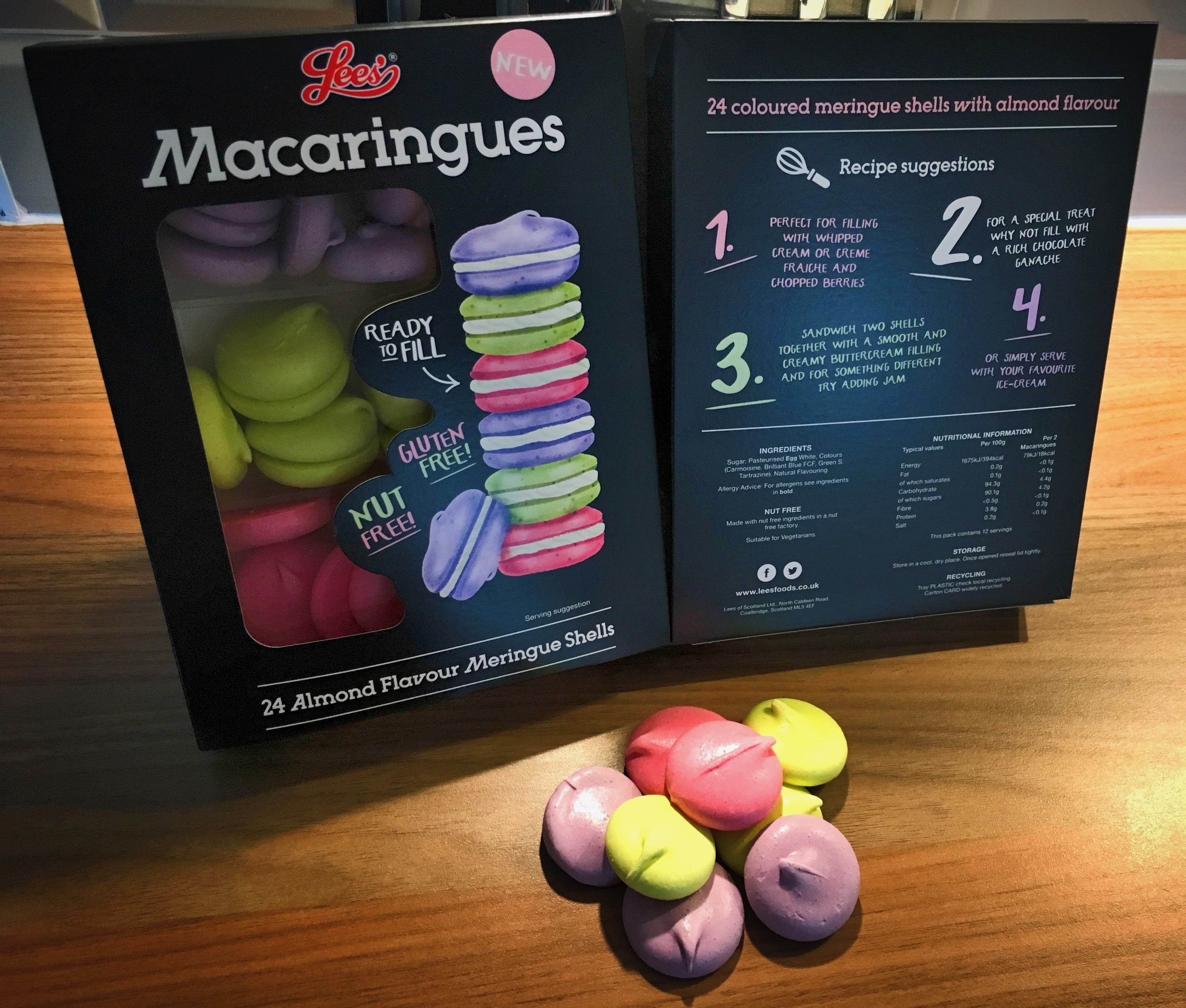 Taste
I decided to make a mini Slimming World friendly Eton mess type dessert and it was absolutely delicious. I broke up 3 pink Macaringues and added them to Syn free Strawberry Mullerlight yogurt and chopped strawberries. The Macaringues are very sweet and taste so naughty for just half a Syn. I love the Almondy taste and I didn't find them as "gritty" as normal meringue nests. I think it's the grittiness that usually puts me off. I would definitely try these again and would love to come up with new ideas and recipes to use them in.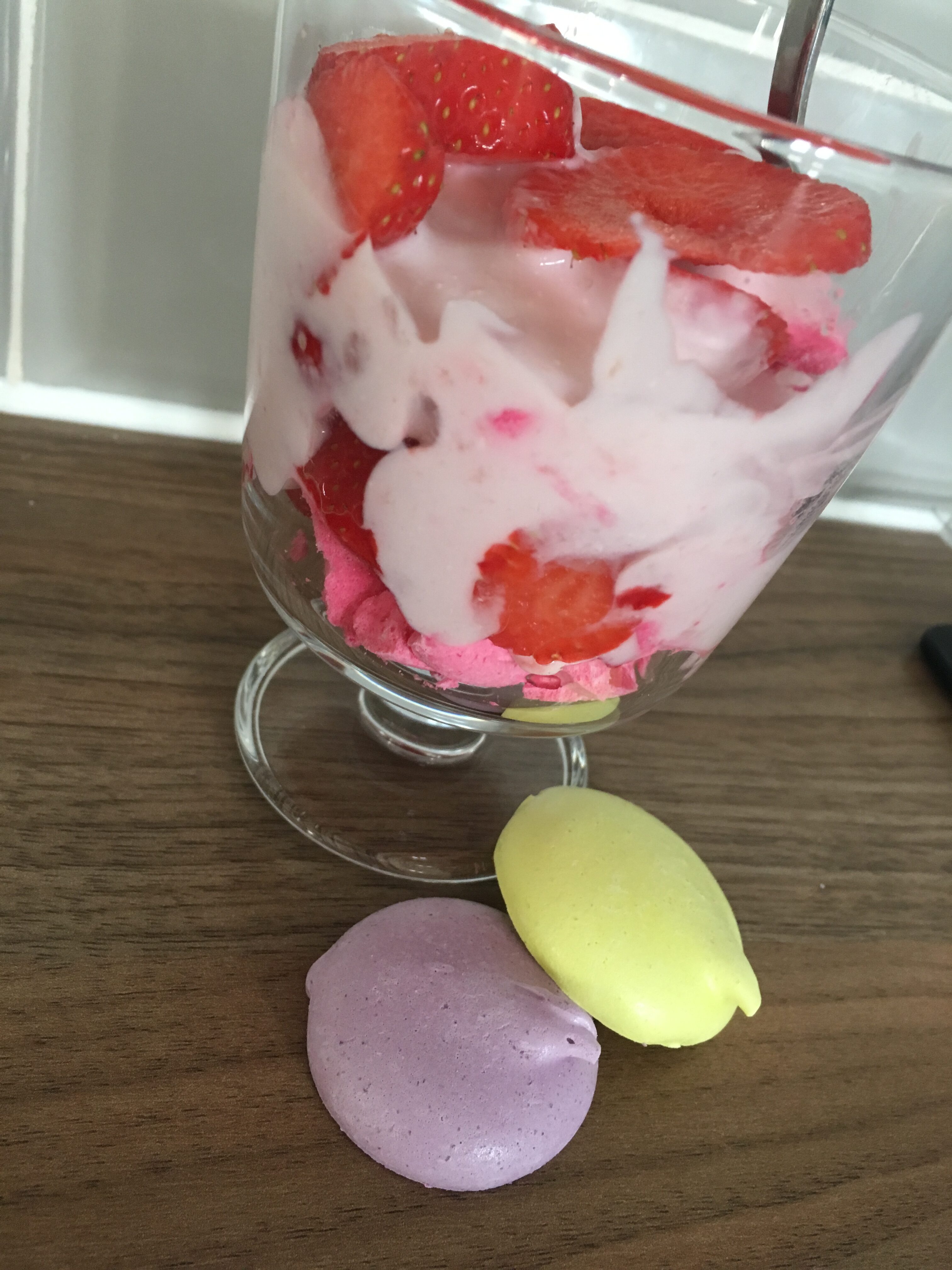 Where You Can Purchase
Tesco – Here
Morrisons – Here
As always when shopping online don't forget to check out Topcashback for the latest vouchers and cash back on your first shops. Visit here.
Cost
RRP £2.99 which I feel is good value for the amount of Macaringues you receive.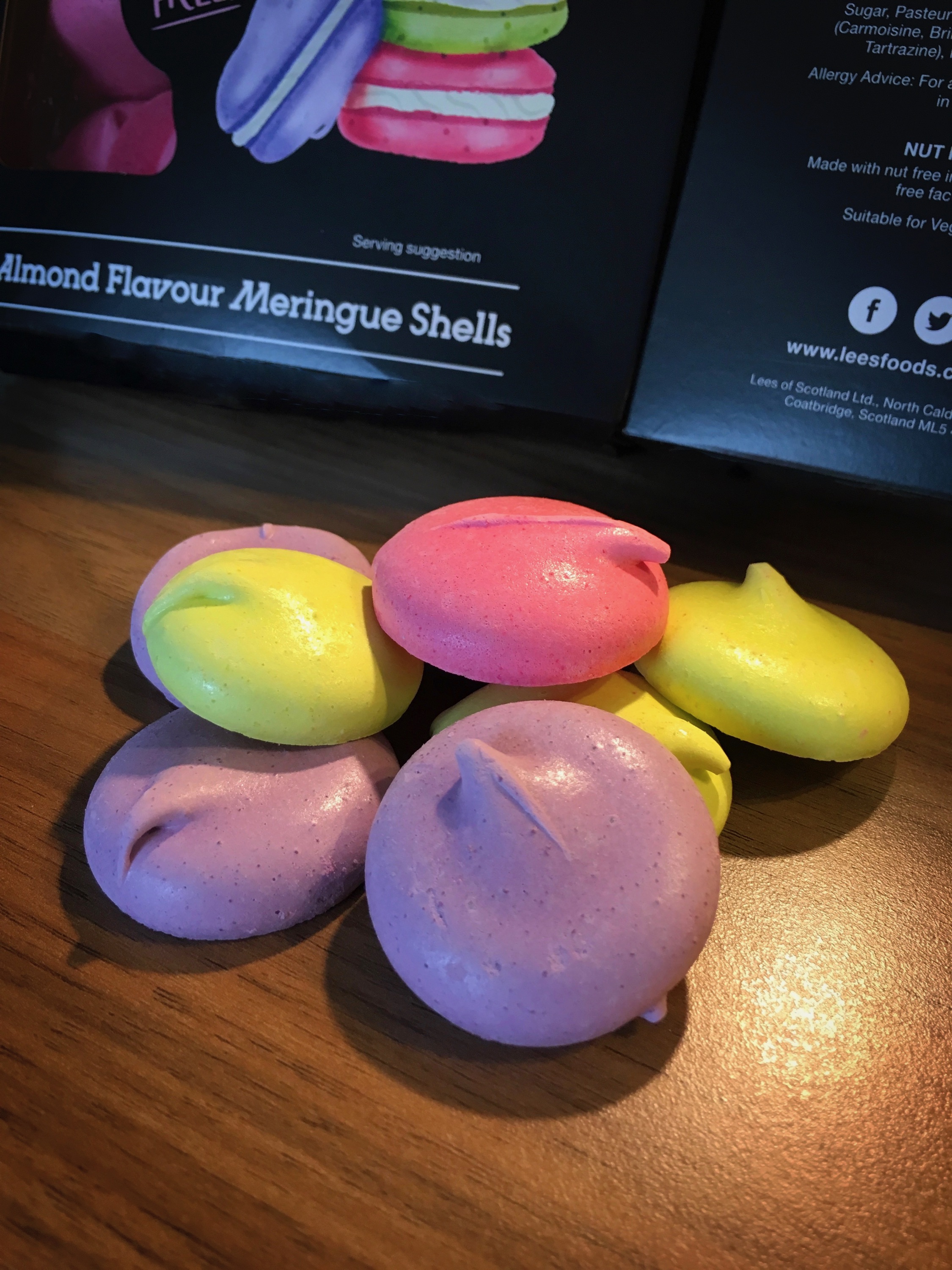 Nutritional Values
Slimming World: 0.5 a Syn
Calories: 9 Calories
Sugar: 2.1g
Fatgirlskinny rating:
4.5/5