Claudi & Fin Ice Lollies Review
When I was asked by the owners at Claudi & Fin if I would like to try some of their delicious ice lollies, I jumped at the chance! They are huge news amongst the Slimming World and Weight Watchers community at the moment and I had noticed the brand In the supermarket.. so of course I was dying to try them.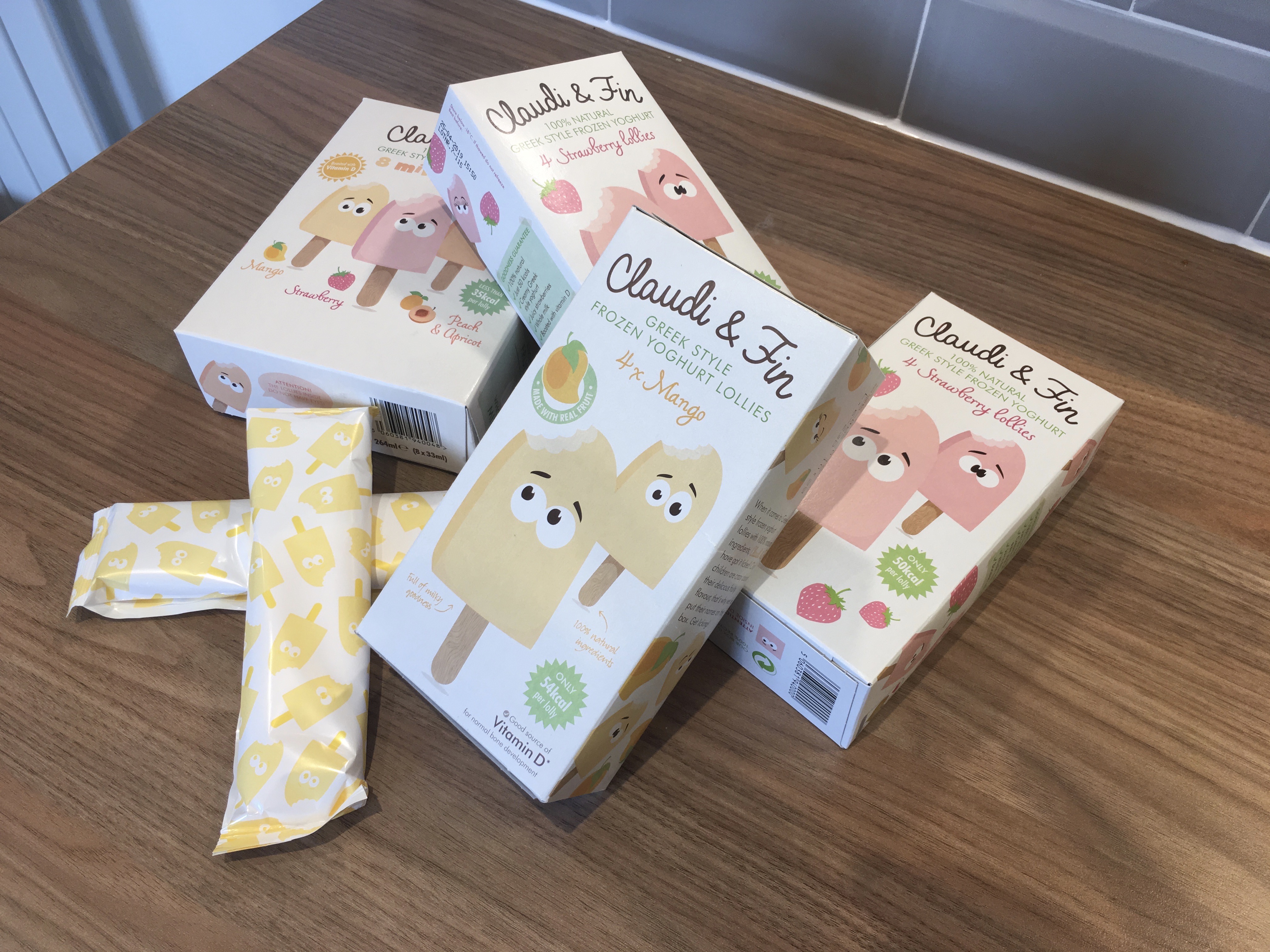 A Little Bit About The Claudi & Fin Range
Owners Lucy and Meriel bonded over a love of healthy tasty food, especially for their children. They were looking to create a healthy natural ice lolly which is what they did at their kitchen table. Named after their children, Claudi & Fin was created. A naturally delicious frozen lolly made with Greek style yoghurt, real fruit and vitamin D.
You can read more about the range here.
Packaging
I love the packaging for these lollies. The cute ice lollies with faces and the use of pastel colours makes it not only fun and appealing for kids but adults too. The ice lollies with faces are continued onto the wrappers too.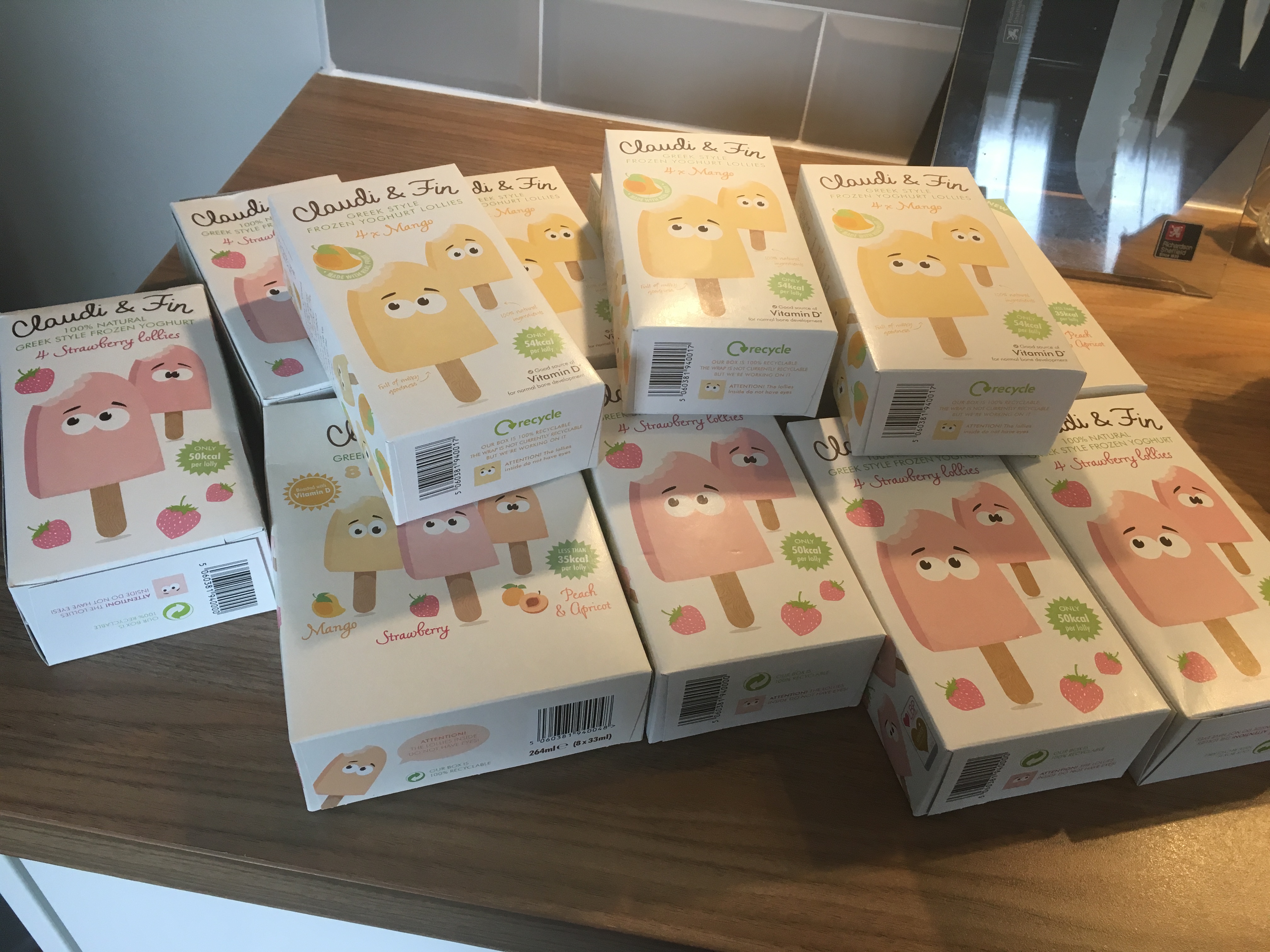 Taste
As you can see I was sent quite a few lollies 🙂 Thank goodness I had a fairly empty freezer lol.
The flavours we received were Strawberry, Mango and Peach & Apricot. I literally could not fault a single one.
My favourite is probably the Strawberry because it seems to taste quite creamy.. but the mango and peach are really refreshing on a hot summers day. They taste like a naughty treat without being full of sugar and I will definitely be purchasing these in future (when my stock has gone lol).
The mini lollies really are dinky (probably similar size to a mini milk).. they are perfect when you have a sweet craving. Whereas the larger lollies are the perfect size for a delicious dessert after dinner.
Where You Can Purchase
Sainsburys – here
Tesco – here
Waitrose – here
Ocado – here
Budgens and SuperValu
As always when shopping online don't forget to check out Topcashback for the latest vouchers and cash back on your first shops. Visit here.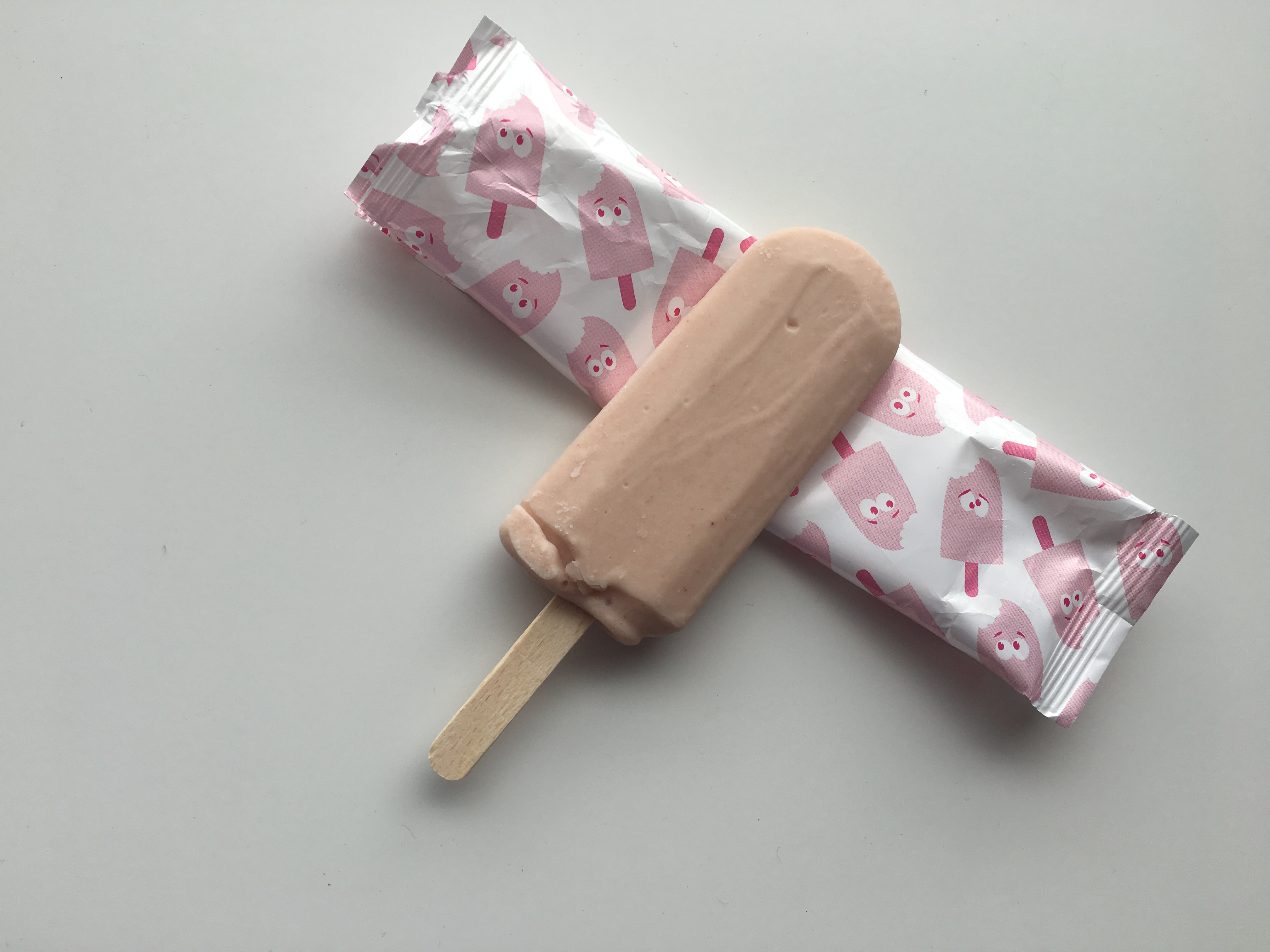 Nutritional Values
Claudi & Fin Strawberry 50g Lolly
Slimming World: 2.5 Syns
Calories: 52 Calories
Sugar: 6.4g
Claudi & Fin Strawberry 30g Lolly
Slimming World: 1.5 Syns
Calories: 31 Calories
Sugar: 3.8g
Claudi & Fin Mango 50g Lolly
Slimming World: 3 Syns
Calories: 54 Calories
Sugar: 6.6g
Claudi & Fin Mango 30g Lolly
Slimming World: 1.5 Syns
Calories: 34 Calories
Sugar: 4.1g
Claudi & Fin Peach and Apricot 30g Lolly
Slimming World: 1.5 Syns
Calories: 33 Calories
Sugar: 3.5g
Cost
The cost of the lollies absolutely do not break the bank! They range from £2 to £3.50 per pack depending on whether the lollies are on offer In your favourite store.
Fatgirlskinny Rating:

5/5