Skinni Range SkinniCurry Review
As you, my lovely followers know.. I love to try new products, foods and recipes. So I was absolutely delighted when I was contacted by West Coast Foods to try out some of their amazing SkinniRange products.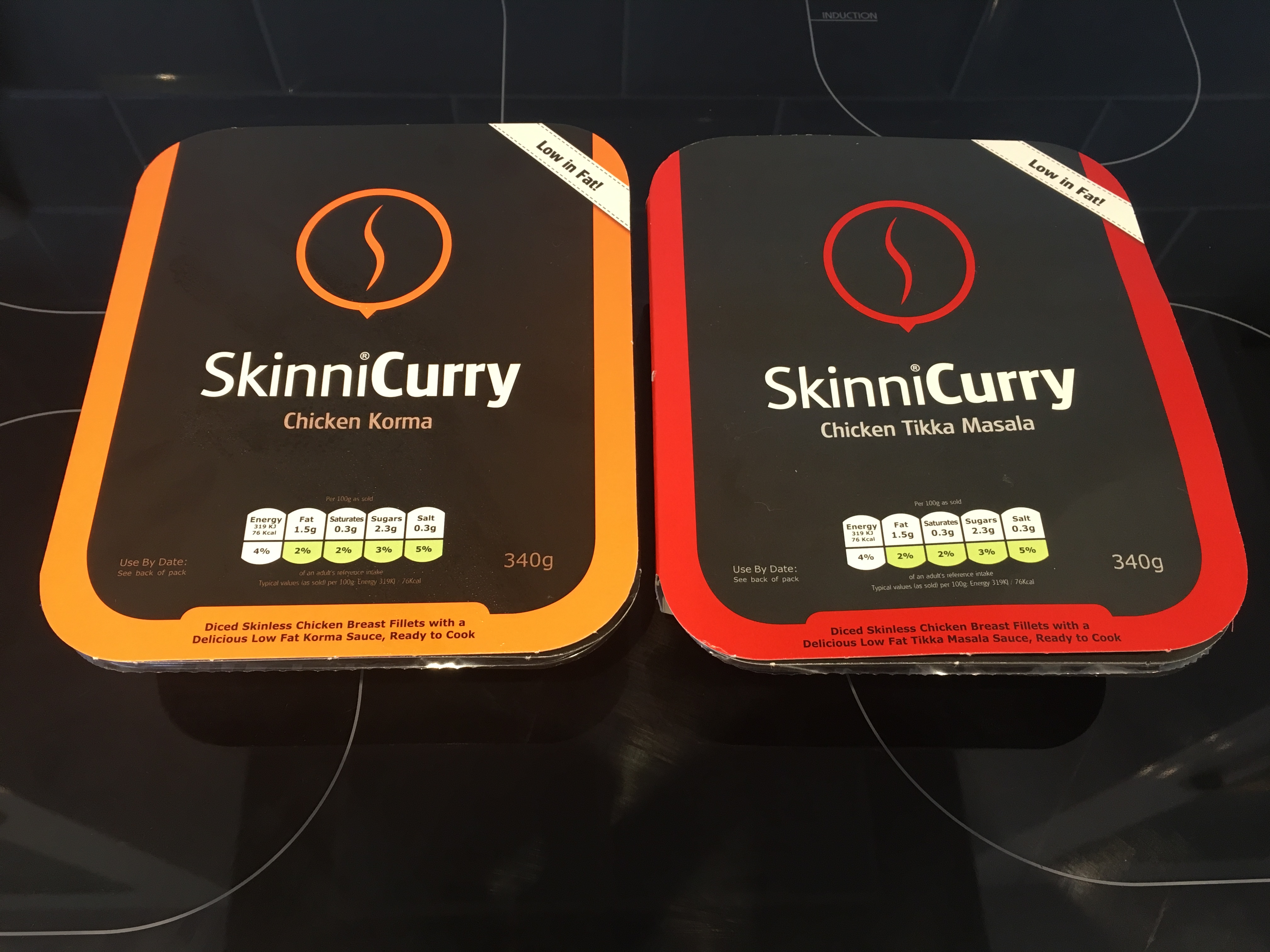 A Little Bit About The SkinniRange
Taken from their website:
The Skinni range was created through the innovation of every day food products. As more people became conscious of what was really in their food, we set out to create a healthier alternative to some of the much loved products on supermarket shelves. Using only lean quality cuts of meat and a hint of selected seasonings, we managed to create a full range of great tasting everyday high protein foods that are low in carbs and most importantly, low in fat!
You can find out more about the range here.
Arrival Of The Package
I was hugely impressed with how quickly the order arrived (next day) and how well packaged everything was. I am always concerned that fresh items being sent through the post will not arrive cold.. but there was no problem here at all. The products were packed out with frozen blocks and everything was still freezing cold. The packaging of the products are very stylish and colourful. The products had a great best before date but they are suitable for freezing (which is where my burgers currently are and will be sampled next week).
Cooking The Product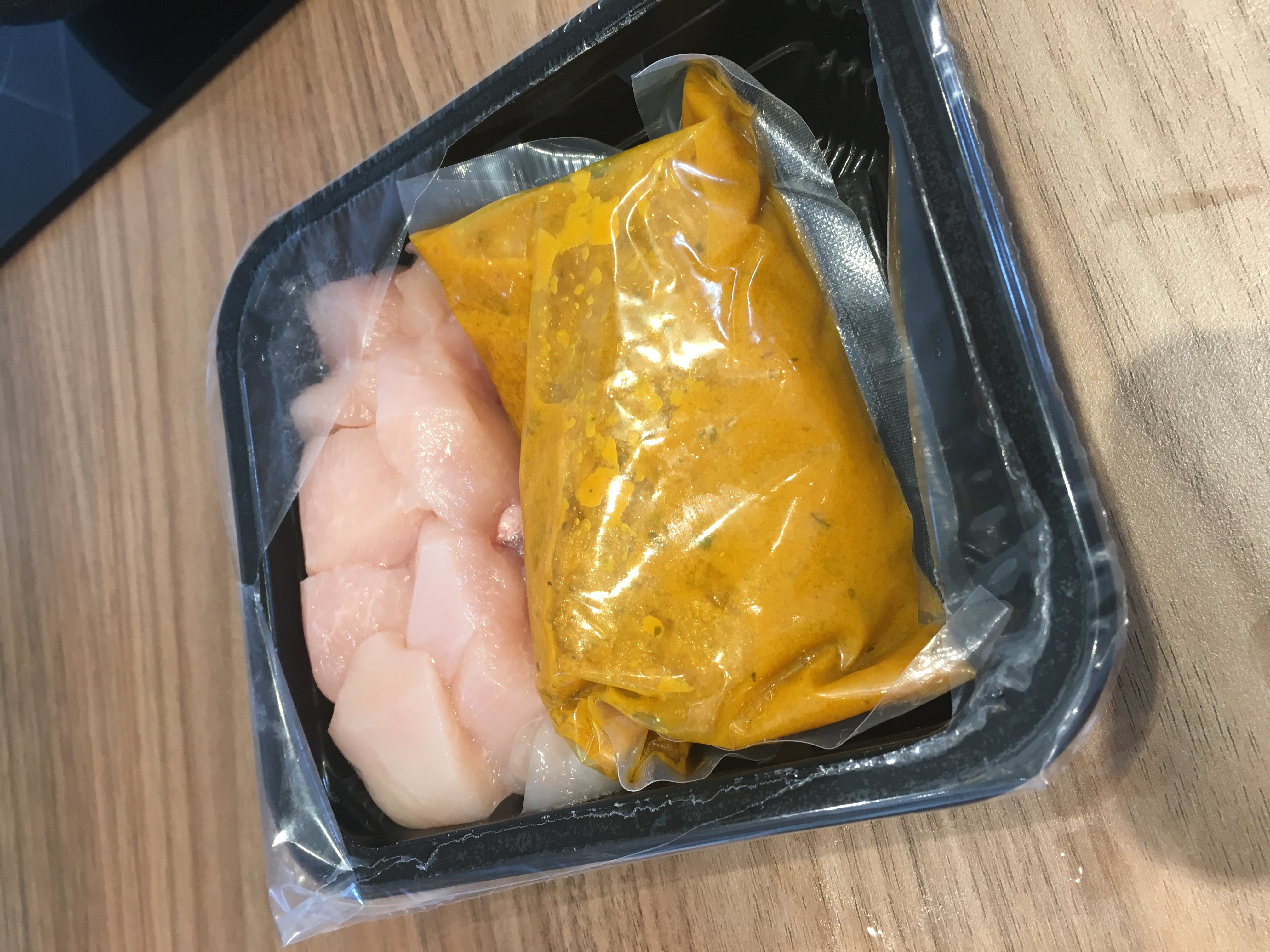 We chose to review the Chicken Korma and Chicken Tikka Masala SkinniCurry's.
The thing I love about the SkinniCurry range is the portion control but also the fact you are still actually cooking for yourself. It's what I call a part ready meal but its not a rubbery piece of chicken shoved in the microwave. You start by browning the skinless chicken breast in a little Frylight before adding the sauce and simmering for around 10 minutes. The fun bit is.. there is an extra whole green chilli inside of the sauce bag which you can add as little or as much of as you want or remove completely. We didn't add any to the korma because yes I am a bit of a wimp.. But hubby added about half to the Chicken Tikka Masala.
It was so easy to create, I even did both curry's at the same time in different pans. They are perfect for people who don't have time to cook from scratch but who want excellent quality food opposed to a microwave meal. It is quick and easy with very minimal washing up.
The Taste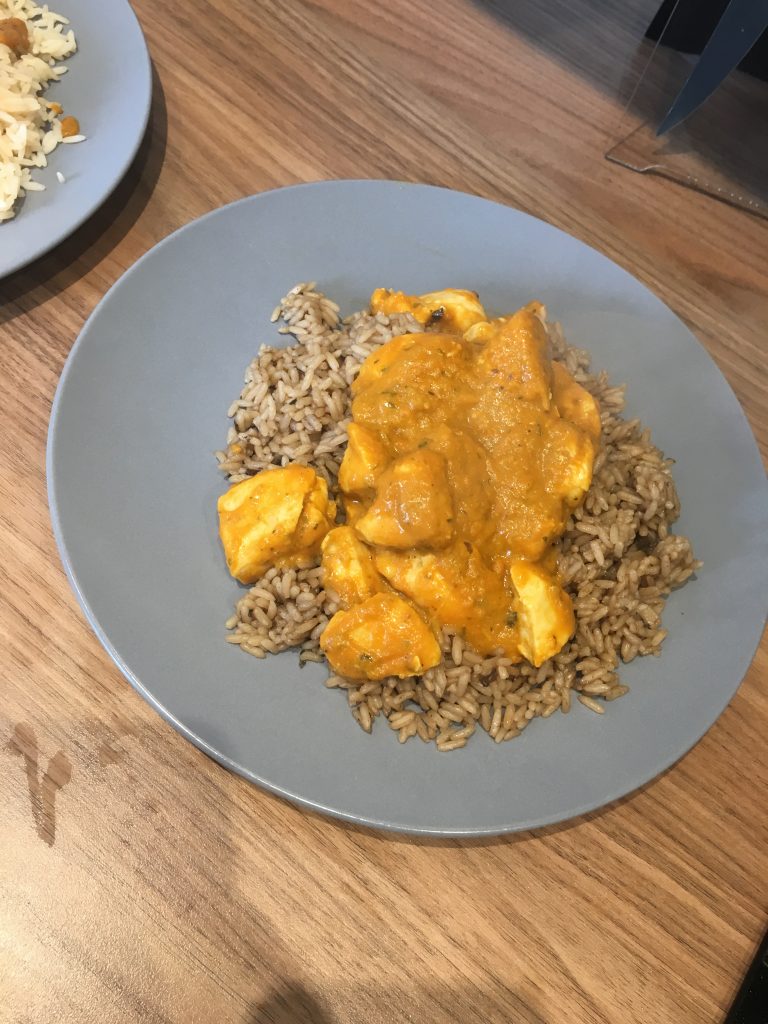 Chicken Korma:
I LOVED it, in fact it could quite possibly be one of the best store purchased Korma sauce's I have ever tried. It is never going to beat a Indian Takeaway because it's not full of very high fat cream. But it was extremely tasty and it was delicious over my mushroom rice 🙂 The spice level was perfect for me.. not bland at all and very full of flavours. It was a perfect portion size for me too. I will 100% be ordering more of these when I have room in the freezer for a good stock up! The chicken Korma SkinniCurry can be purchased here.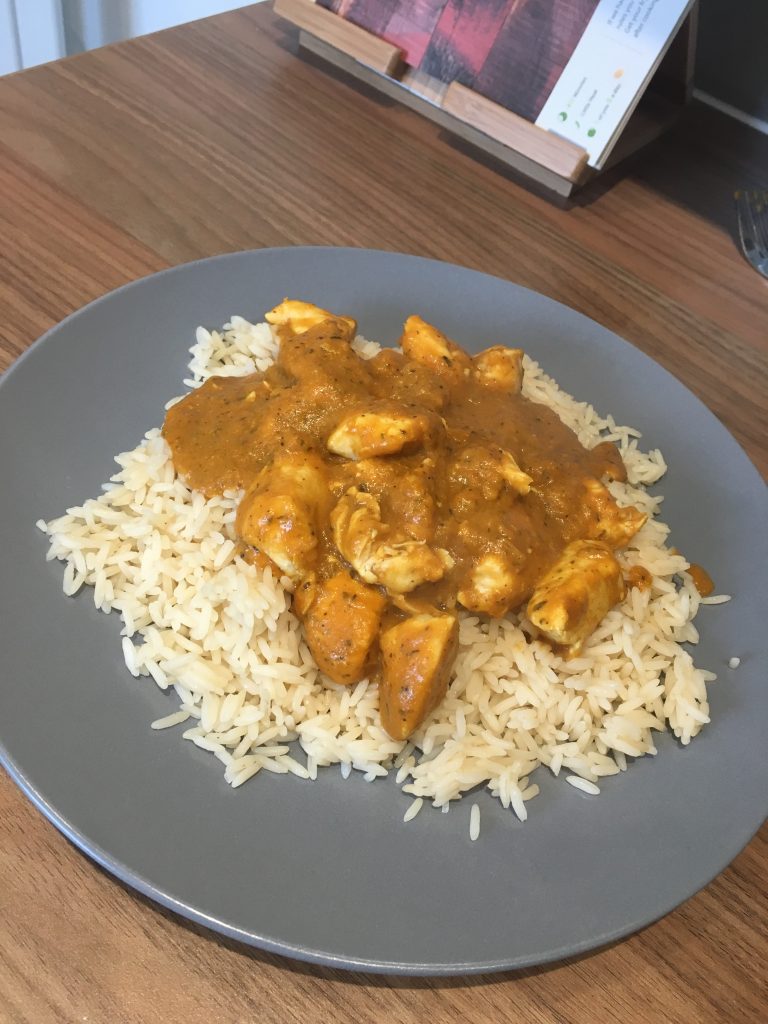 Chicken Tikka Masala:
Review from Nik… The chicken was very tender and the sauce was very well spiced and seasoned. The ability to control the level of heat by adding some of the included green chilli was unique feature. I would definitely purchase again and would also love to try some of the other curries. The Chicken Tikka Masala SkinniCurry can be purchased here.
Cost
The cost of the SkinniCurry range is £3.29 per pack (Prices Correct June 2017). Delivery starting from £4.99 for local deliveries.. upto free for larger orders.
Don't forget to sign up with TOPCASHBACK. There is currently cash back available for this product.
Nutritional Values
Skinni Chicken Korma
Slimming World: 2 Syns Per pack
Weight Watchers:  1 Smart Point Per Pack
Calories: 259 Calories Per Pack
Fat: 4.9g Per Pack
Skinni Chicken Tikka Masala
Slimming World: 2 Syns Per Pack
Weight Watchers: 1 Smart Point Per Pack
Calories: 259 Calories Per Pack
Fat: 4.9g Per Pack
The AMAZING people over at West Coast Food's have offered a fantastic prize for two lucky followers 🙂 Visit here to enter. Good Luck!!!