CRANES CIDER GIFT SET COMPETITION
You could win an amazing cider gift set from Cranes Cider. Delicious, naturally sweet and in 3 tantalising flavours. Free to enter and open to anyone in the UK over the age of 18.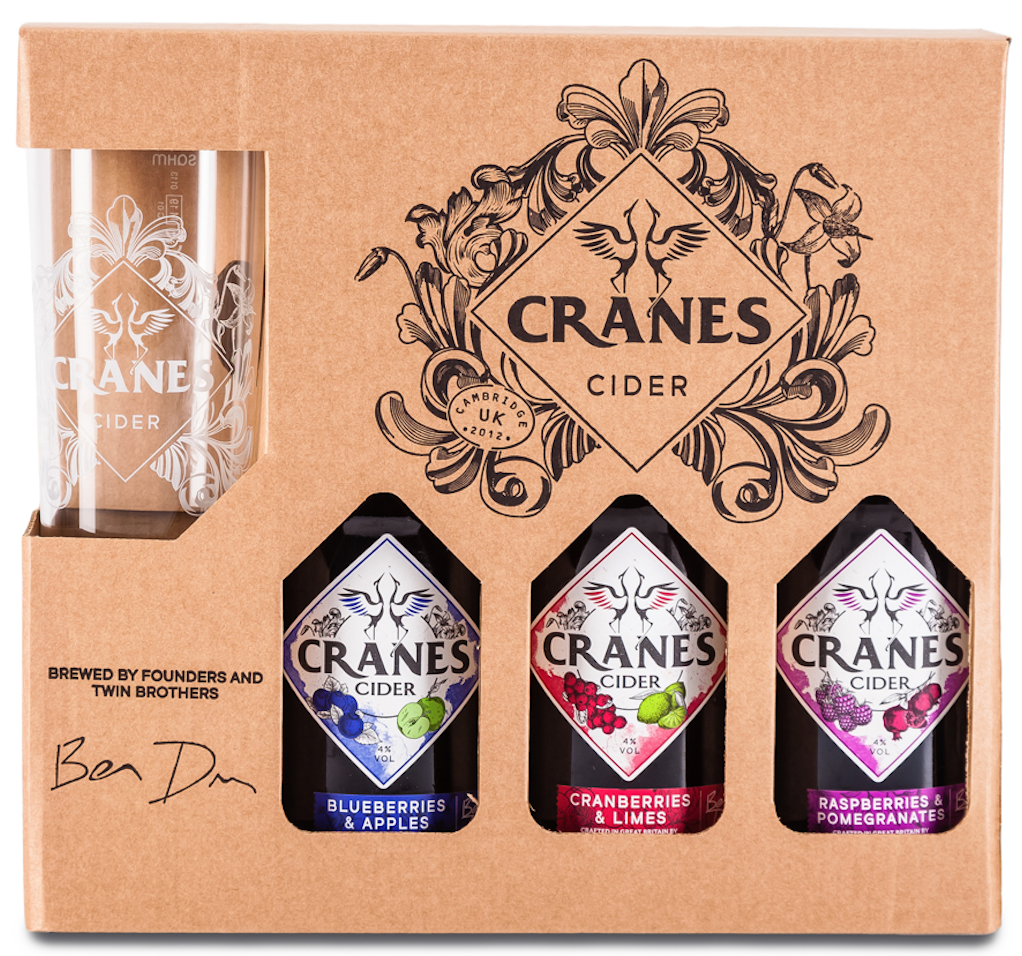 COMPETITION ENDED
After a pretty rubbish year I am here to spread some happiness and joy. I intend to run a number of competitions in the run up to Christmas. So keep an eye on your inbox because there will be lot's of opportunities to enter in the coming weeks. 
First I am giving away this amazing cider gift set kindly donated by the awesome people over at Cranes Cider. The cider gift set includes one of each of their delicious fruity ciders and a branded glass. 1 x Cranes Cider Cranberries & Limes, 1 x Cranes Cider Raspberries & Pomegranates, 1 x Cranes Cider Blueberries & Apples and 1 x branded glass. I am actually jealous that I cannot win this myself! 
I am a huge lover of cider but usually scared away by the heavy sugar, calorie and Syn content. However the great thing about Cranes is their Ciders contain 30% fewer calories than brand leaders as they only use the natural sweetness of the super fruits, which also makes them gluten-free and suitable for vegans. 
WHAT MAKES CRANES CIDER SO GOOD?
Naturally sweet
Delicious
Gluten Free
Vegan friendly
Only 11.5 Syns per bottle
Available in most supermarkets
Can't wait for the competition to finish?
Cranes cider are available in most supermarkets or to order direct through their website. 
Order from Cranes Direct here or visit one of the following.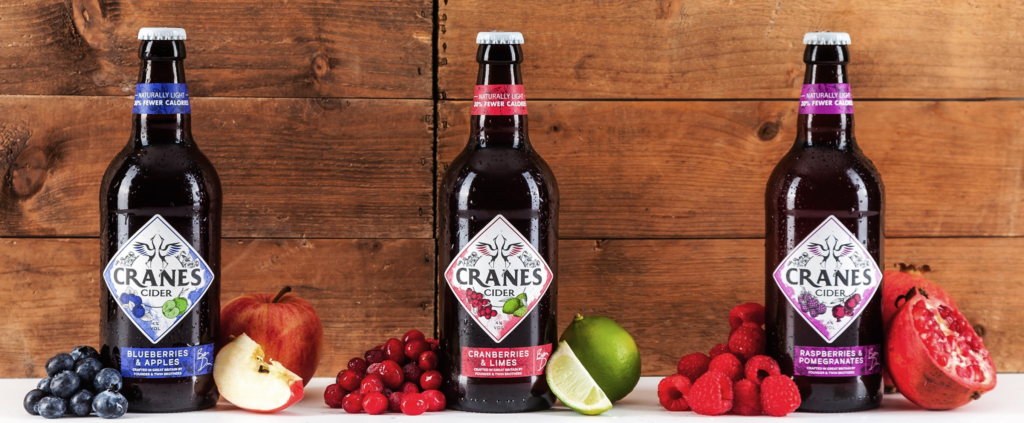 To be in with a chance to win this amazing Cranes Cider Gift set, all you need to do is enter via the gleam competition app below. Just make sure you are over 18 and a resident in the UK. This is a shared competition between fatgirlskinny and Cranes Cider. The prize will be dispatched direct from the supplier and must be claimed within 48 hours the competition ending.