Fatgirlskinny Picks Of The Week 2 | Slimming World Essentials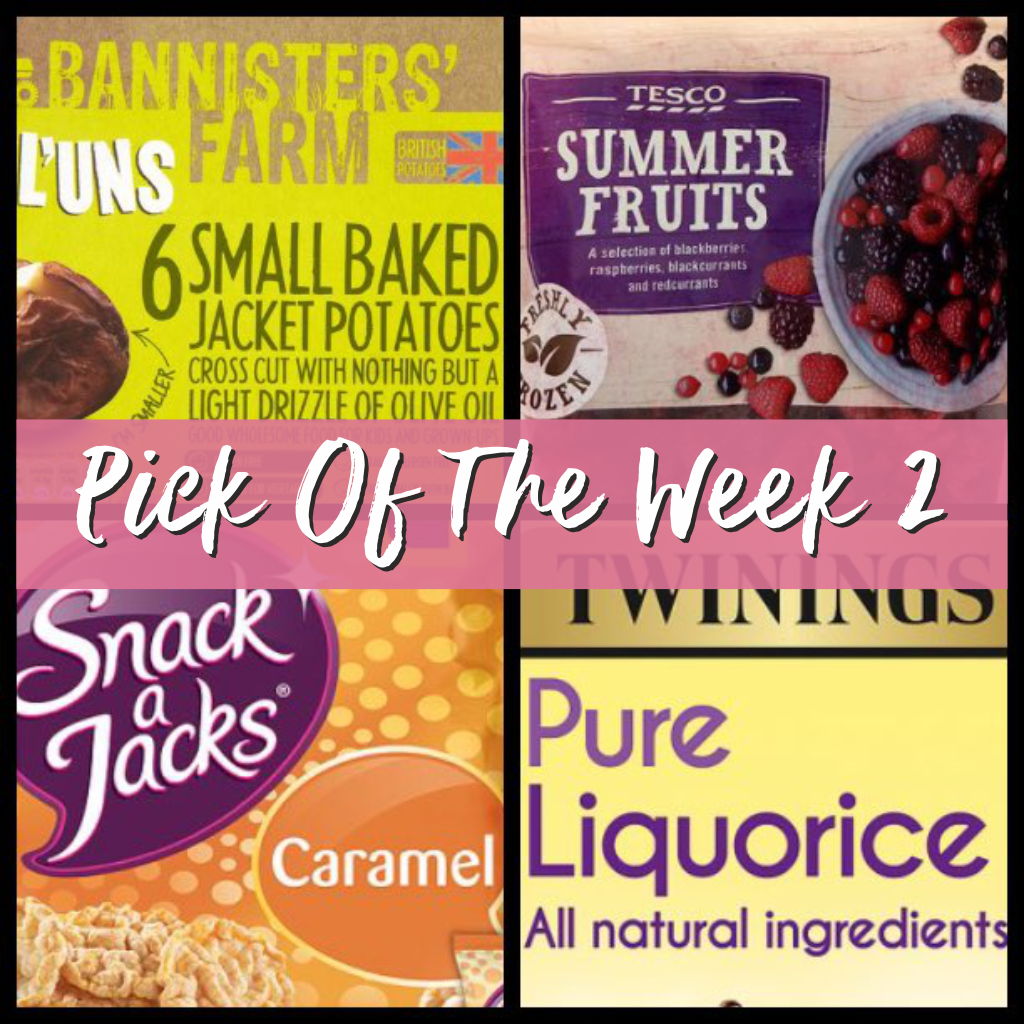 Pick Of The Week Starting: 05/08/2017
Heeeellloooo lovely followers, it's that time again. Time for my Picks of the Week.. Last week I had such lovely feedback from people about recommendations.. who knew so many of you didn't know how low in Syns Chewits are 🙂
This week I have been really struggling and craving chocolate.. do you ever think you are just sick of fruit? eeeeeek!! My Weigh-In was great yesterday thought… -4lb for me. So happy with that.
---
Firstly.. have you checked out our Facebook group? It's growing everyday.. it's a great place to find out Syn values and cheeky Slimming World recipes. So please check it out.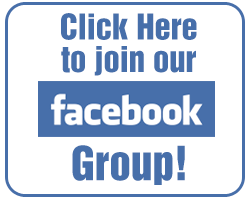 ---
Recipe Of The Week
This SYN FREE Sage & Onion Stuffing recipe is absolutely perfect for the Big fat family Sunday roast! Forget the Paxo and give this baby a try its delicious.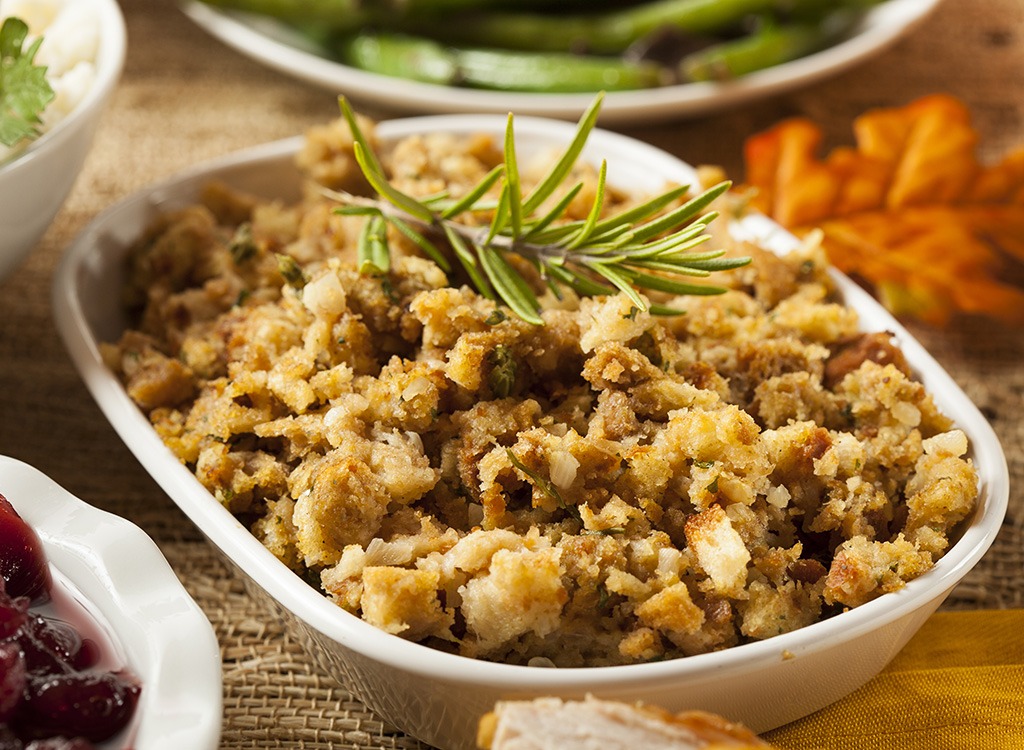 I tried this out on my family a few weeks ago and everyone thought it was really high in fat/calories.. even though none of them have a clue what a SYN really is.. the were shocked to hear it was healthy version of their favourite dish.
---
Quote Of The Week
I am the first one to admit that I am constantly failing at this weight loss malarky… I have stumbled so many times.. (mainly due to too many cruises) but do you know what? I always get back up and get back on it.. because I want it. Never let a day off of plan or a holiday or that extra treat be the stumble that you can't get up from. We can all do it and we can all 100% succeed! Its never the end of the road.. just re-programme your brain and take a detour back to the route you need to take.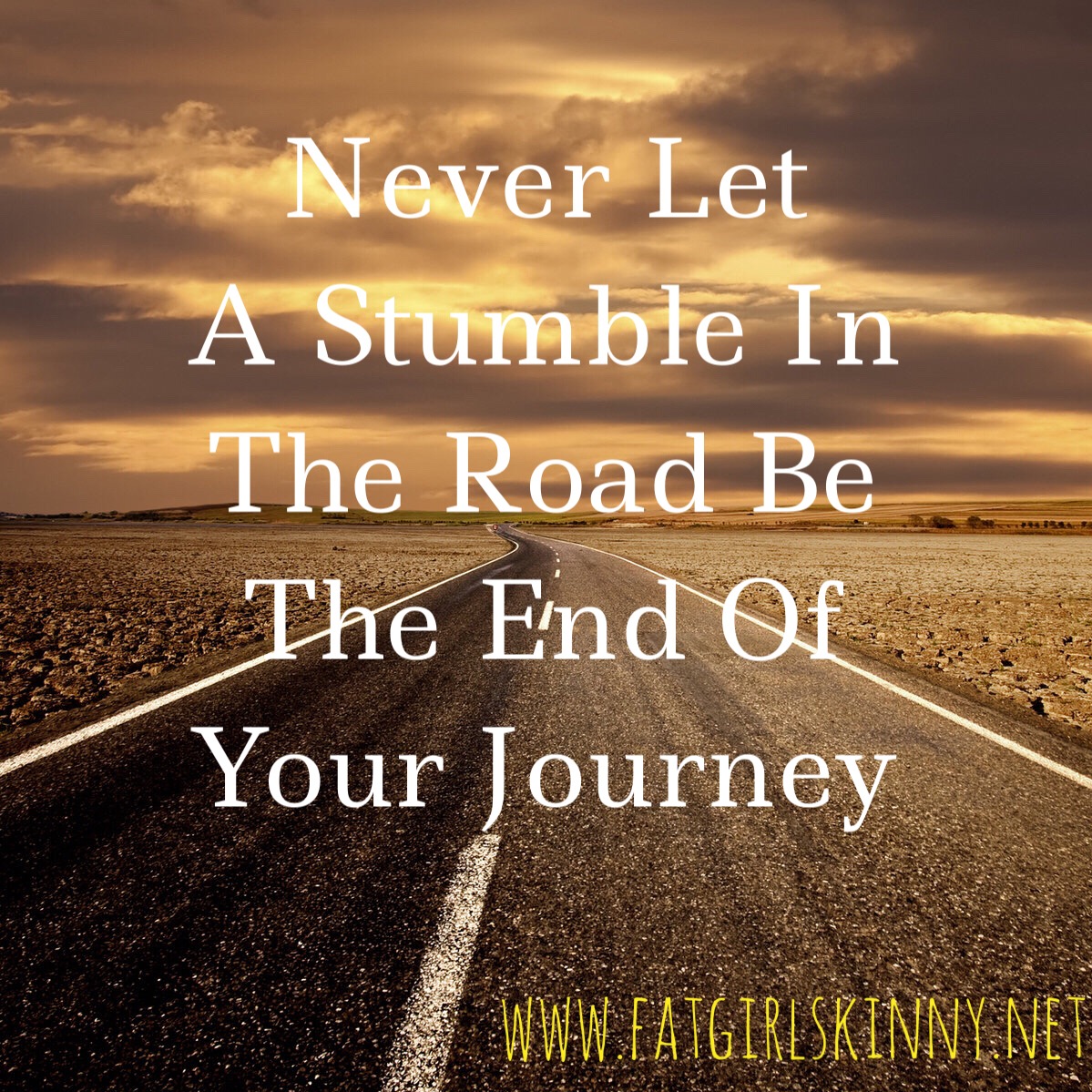 and for those you who fancy a bit of a giggle….

My inner fatty has dreams about hot buttery toast most nights.. but that's why I am in this mess haha! It did make me laugh though.




---
Lunch Ideas
Those of you who follow me on Instagram may have seen my posts lately about how I am really struggling with Lunches! I have been following Slimming World for over 2 years and still every day I stare into the fridge or cupboard longingly for a donut or a couple of crusty rolls. I prefer to use my healthy extra b on breakfast so I really do struggle without bread at lunch time. But I have discovered a few ideas to get me through that I would like to share with you.
These Bannisters Littluns frozen baked potatoes are fantastic.. literally 3 minutes in the microwave and bam.. Only half a syn too. They are perfect to accompany a salad or cover with beans. (maybe even a sneak healthy extra A grating of cheeky cheddar?)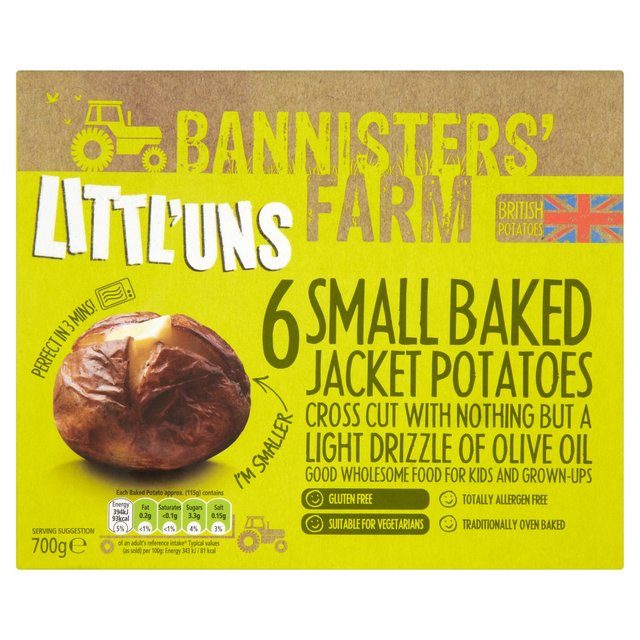 The only place I have found these so far however is Morrisons… but for £2 for 6 they are worth a visit. Did you know Morrisons deliver now? Still not in my area though 🙁
…………………
I love this Tesco Cooked Chicken Tikka Slices.. they are completely Syn Free and only £2. I Love to throw them into a salad or delicious in a pita bread.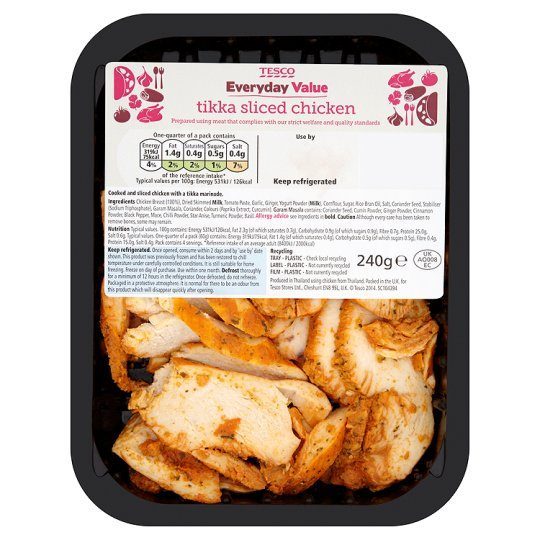 Warning though, definitely store in an air tight container because it can really make your fridge smell once the packet is open.
---
Sweet Treats
My first addiction this week is Caramel Snack A Jacks… these have been around for a very long time but I forgot how filling and delicious they are. You can grab a whole bag for just 5 Syns.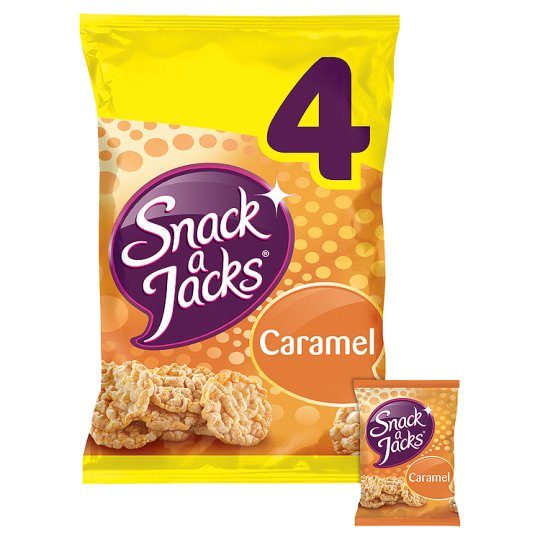 If you don't fancy a whole bag they also offer the jumbo sized ones and there are many other flavours too.
…………………
I posted a photo including some of these Mikado Chocolate Sticks on Instagram this week and was asked what they were.. I assumed every one on Slimming World knew about these bad boys… only Half a syn each! These are usually always on my evening snack plate. (Does anyone else make a snack plate? because it feels like its more special rather than just grabbing something out of the fridge?)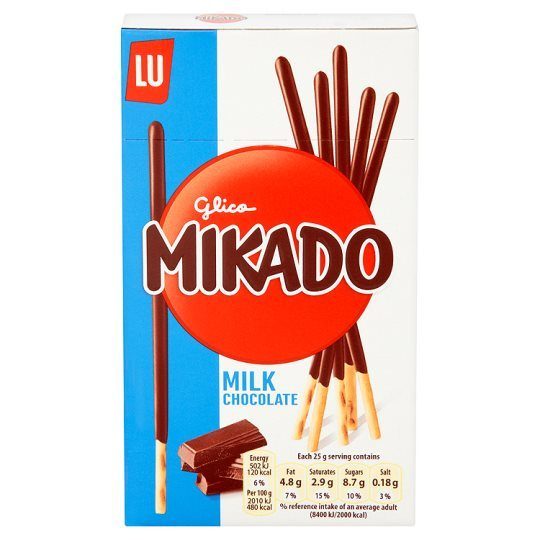 I could easily eat the whole packet though 🙁
---
Time For Tea 
Are you as obsessed with fruit flavoured teas? It seems to be the time to discover the most unusual tea bag you can find.. but then you find it and it actually tastes NOTHING like you imagined? Well look at this.. Twinings Liqourice Tea.. it's unusually yummy! Highly recommend by half of my Instagram feed 😉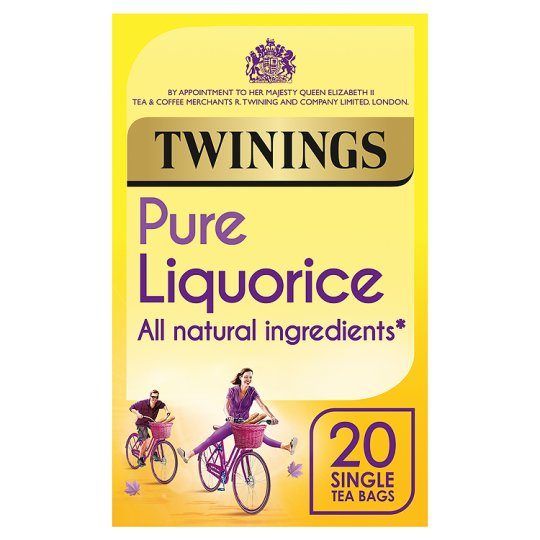 Oh and its Syn free of course….
---
Speed Foods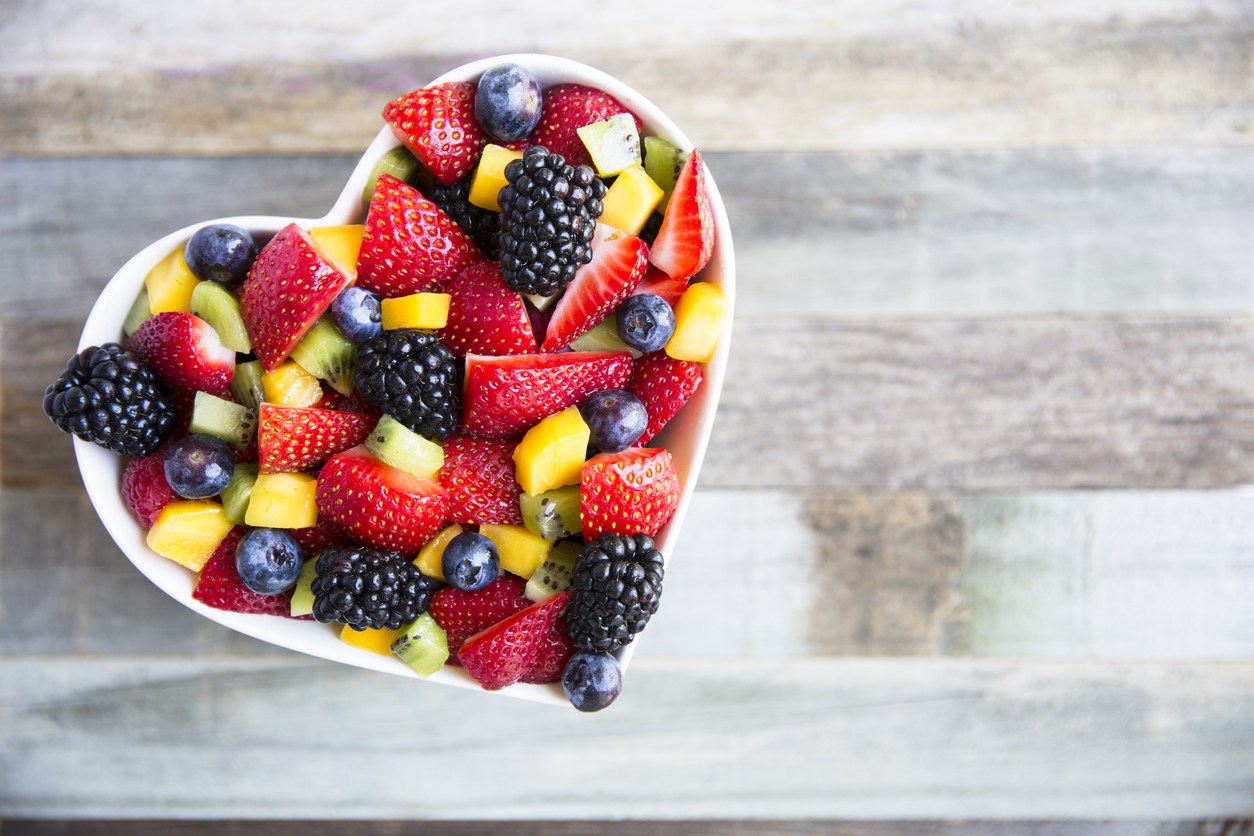 Three Tips for getting more of this stuff onto your plate and into your tum….
Add some Summer fruit berries to your porridge or overnight oats in the morning. Remember fruit doesn't have to be expensive.. Tesco do this amazing frozen option. Add them frozen to your overnight oats and they will be defrosted by morning.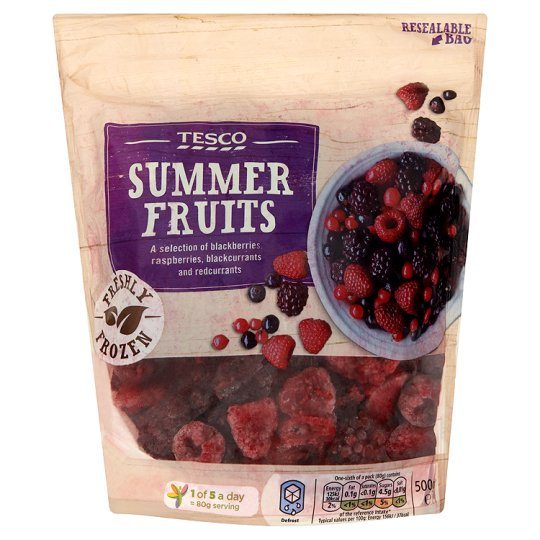 Swap your potato chips for carrot chips… either cut carrots into slices or use these carrot batons.. place onto a baking tray, spritz with Frylight and place into the oven for 20-25 minutes. They are delicious.. add speed food to your place and cut your carbs/calories massively.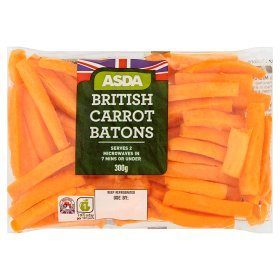 Swap half of your rice for spinach.. it's really filling and accompanies almost anything.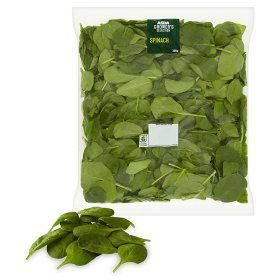 Remember if you are stuck or aren't sure what Speed Foods you should be eating.. check out my excellent article here.
---
App
I am over the moon with this brand new App I have discovered.. its called Slimit and its a great new way to track your Syns. It's not associated with Slimming World and it can be used with most diet plans, calorie counting etc. When you sign up it asks what kind of points you want to track. So you can state "Syns" or "Points" according to your needs.. then each day just add the Syns and what it was for 🙂 Its truly amazing.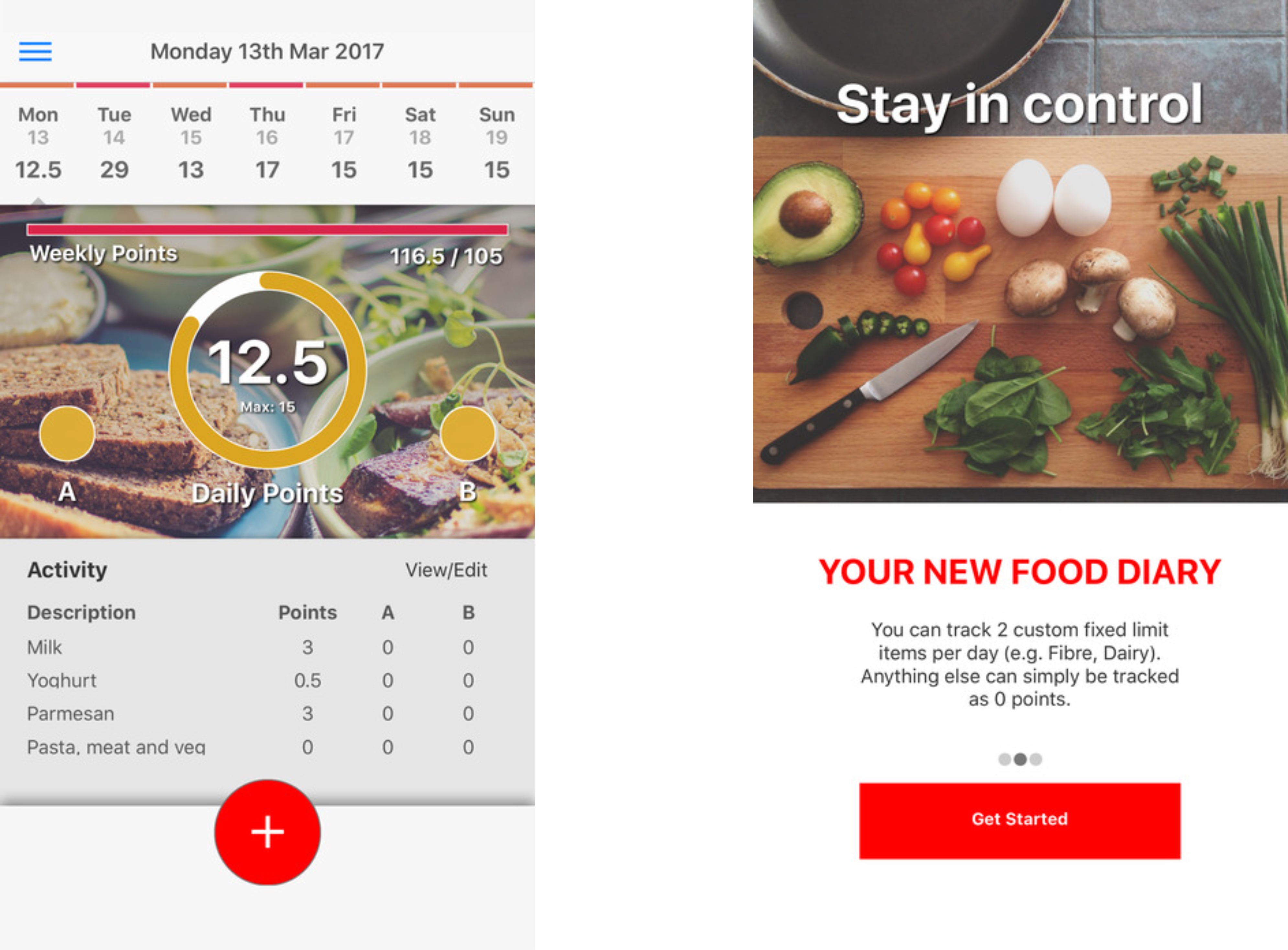 Download for Iphone here
Download for Android here
What I don't understand is.. if an app can be made so easily that does exactly what we need.. why is the actual Slimming World App so poor? You can't even use the food diary on it. I really think SW need to up their game in the App world!
---
My Top Pick Of The Week
This week I sampled the new Limited edition Sweet & Sour chicken which is part of the Slimming World Range from Iceland. I found it very tasty indeed and perfect on top of rice and spinach. Give it a whirl before It disappears.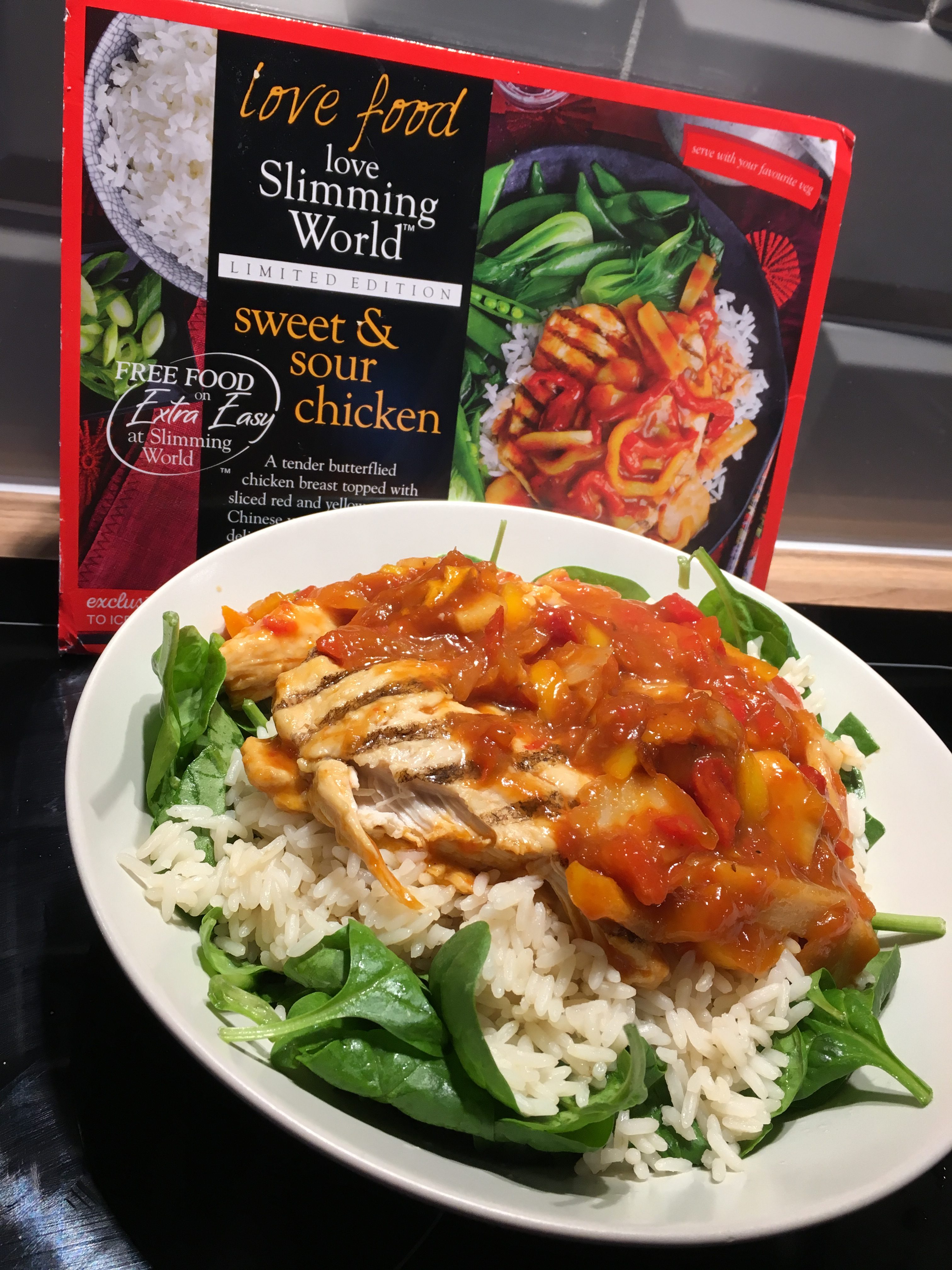 If you fancy making your own Sweet and Sour chicken.. why not check out my new recipe here.
---
Well my lovelies that is all for this week… I would love to hear some of your favourite picks.. or if you would like your product featured simply drop me a message via the contact page.
Kirsty xx
---
All of the Syns and prices listed above are correct on the date of publishing. Please check the Slimming World App for current Syn Values.