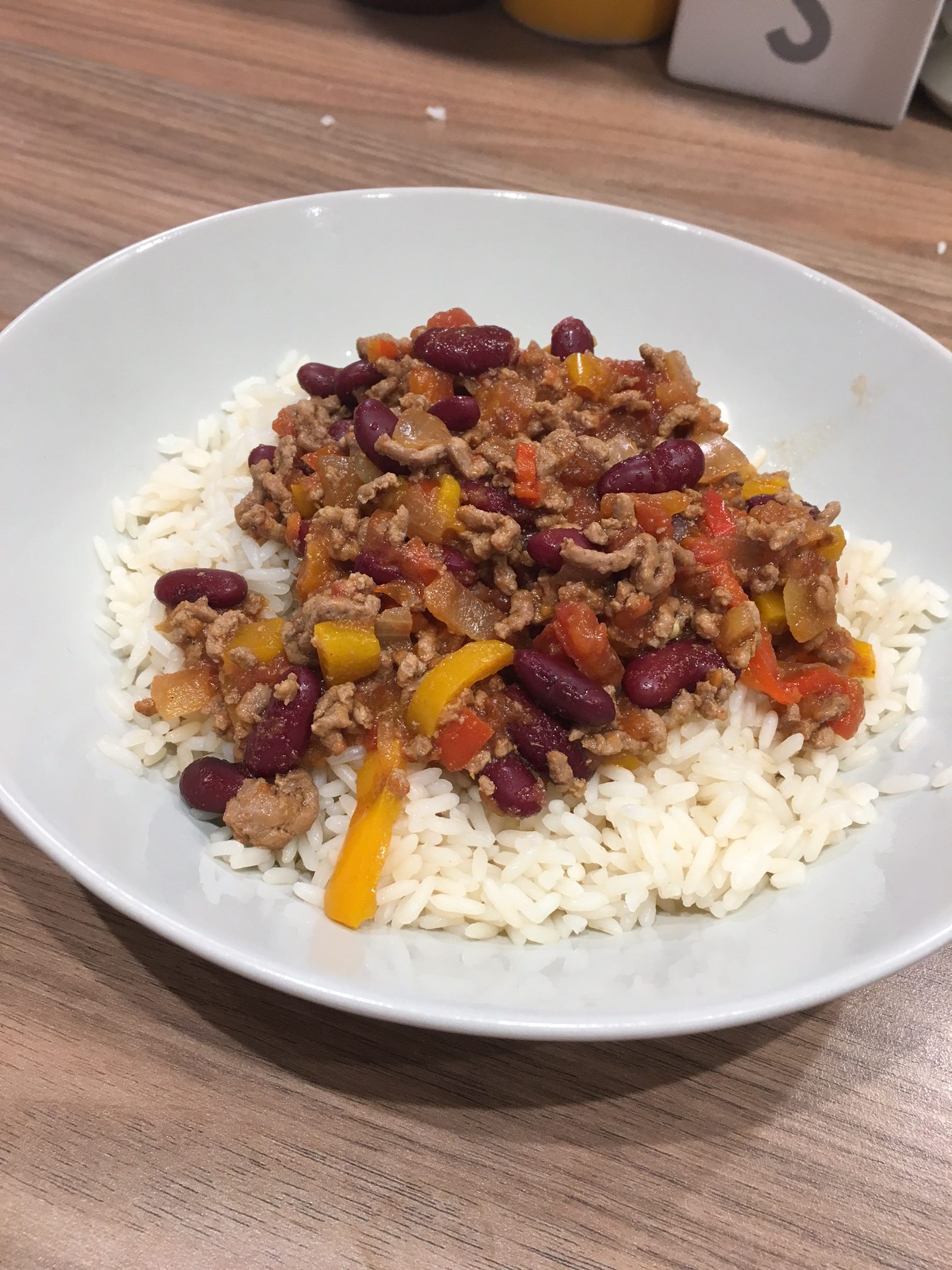 I have been trying lots of recipes in my new Crock pot slow cooker. Tonight was a delicious Chilli Con Carne. Just 10 minutes prep time and 4 hours in the slow cooker on high or 8 hours on low.
Portion size perfect for 3 – 4 people (or keep and reheat the next night, and the next.. or freeze)
Ingredients:
– 500g of 5% lean beef mince (or you could use turkey mince)
– 1 Beef Stock cube
– 150ml of boiling water
– 1 Red chilli
– 1 Yellow pepper
– 1 Red pepper
– 1 Large onion (or frozen onion)
– 1/2 Tsp Hot chilli powder (or 1 Tsp if you like it hot)
– 1/2 Tsp ground Cumin
– 2 x Chopped tomatoes
– 1 Tin of 500g kidney beans
– 1 Tsp Worcestshire sauce
– 1 Glove of garlic (or 1 tsp garlic powder or flakes)
– 1 Tsp Paprika
– A season of salt and pepper
– Fry light
---
Method:
– Spray a little Fry Light into a pan (or your Crock-Pot Saute pan) and brown your mince.
– Drain any excess fat from the mince. I am quite obsessed with this so i even put the mince into kitchen roll and really soak up any extra fat or water. (Shown above)
– Finely chop peppers, onion, chilli etc. Drain your kidney beans and put into the slow cooker with your mince.
– Add your chopped tomatoes, spices and seasoning. I suggest draining the chopped tomatoes before adding them to the slow cooker, you want as little moisture going in as possible because so much water will come out of the vegetables etc.
– Make your stock with stock cube and 150ml of boiling water and add that to the slow cooker.
– Cook on high heat for 4 hours or low heat for 8 hours.
A really easy recipe and so tasty too!
Serve over rice or cauliflower rice or vegetables.
---
If you don't already have a slow cooker I HIGHLY recommend this amazing slow cooker from Crock Pot.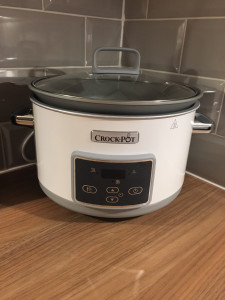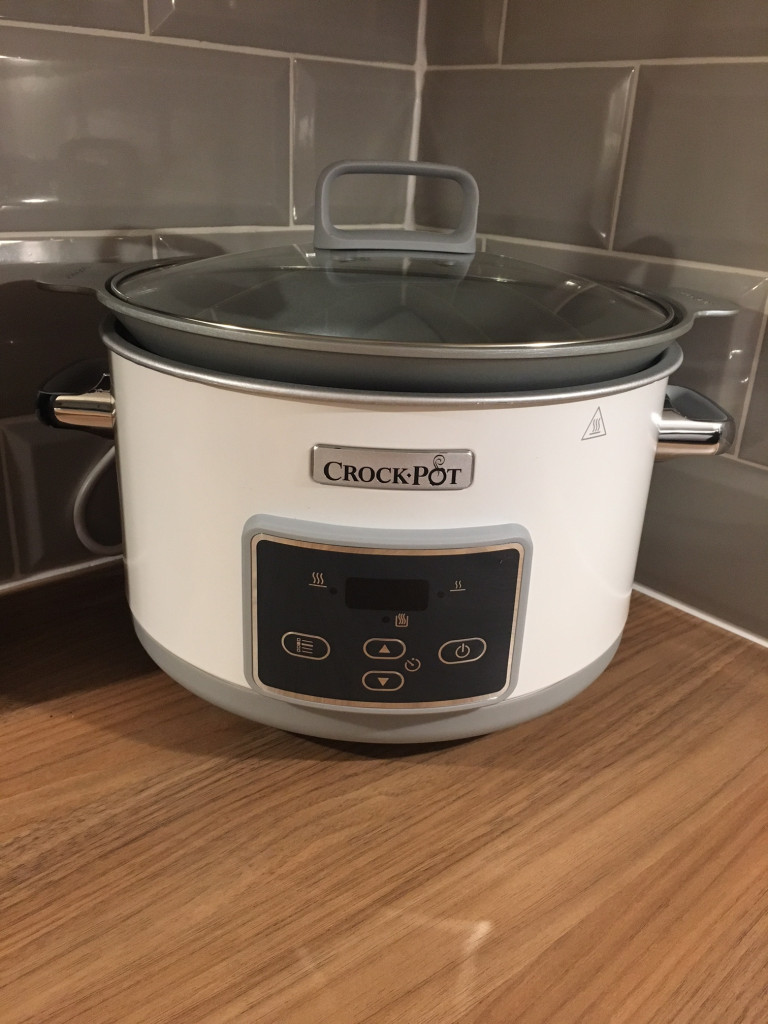 The best thing about the CSC026 Crock-Pot slow cooker is the saute pan which can even be used on an induction hob and stored in fridge or freezer too.
I will be honest the main reason I went for this slow cooker is because I wanted it to fit in with our White/Grey kitchen theme but it turns out it really is an amazing product.
My old slow cooker was cheap and didn't even have a timer on it. It's definitely worth paying a little extra for a quality classy looking product.
It's great for creating loads of wonderful Slimming World recipes and saves so much time when cooking.