Bolognese Pasta Bake | Slimming World Recipe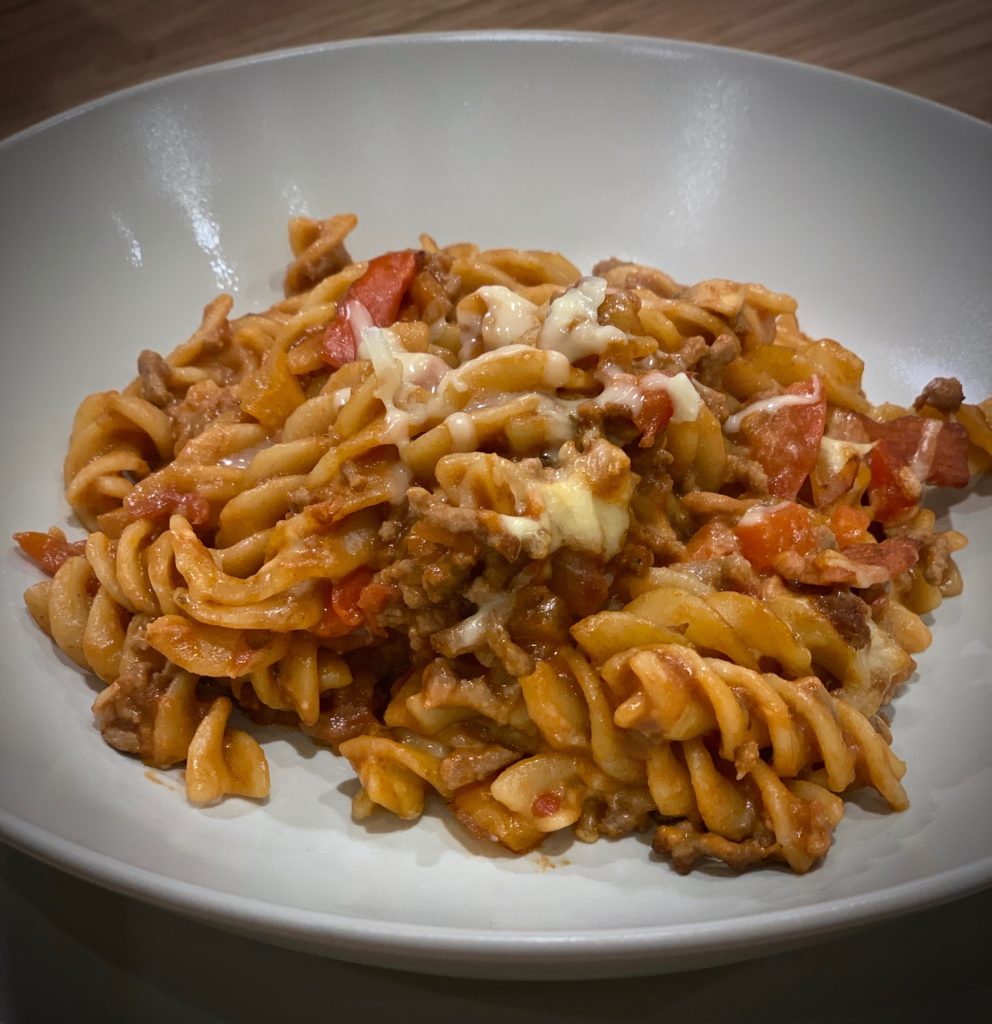 Delicious Syn free Bolognese pasta bake. The perfect #slimwithcarbs recipe.
One of my favourite things about Slimming World is carbs!! A big bowl of pasta is my favourite winter go to comfort food. Pasta bakes are so good and perfect for feeding a big family. My Bolognese pasta bake has a beautiful rich sauce and full of speedy vegetables to keep you on track.
This recipe is Syn free if you are using one of your Healthy Extra A allowances for the day. But hey if you fancy it even cheesier go for it and use both Healthy Extra A allowances.
SERVINGS:

2


SYNS:

ZERO (If using Cheese as Healthy Extra A)
---
INGREDIENTS
250g Lean 5% Fat Beef Mince
200g Dried Pasta
3 Bacon Medallions or Back Bacon Rashers, Chopped roughly
1/2 An Onion, Finely chopped
1 Red Pepper, Fine chopped
1/2 A Carrot Grated
1 Large Mushroom, Finely chopped
1 Cloves Of Garlic, Crushed
1/2 Tsp Mixed Dried Herbs
1 TBSP Tomato Puree
200g Chopped Tomatoes
2 Beef Stock Cubes
100ml Boiling Water
80g Reduced Fat Cheddar Cheese
Pinch Of Salt And Black Pepper
Frylight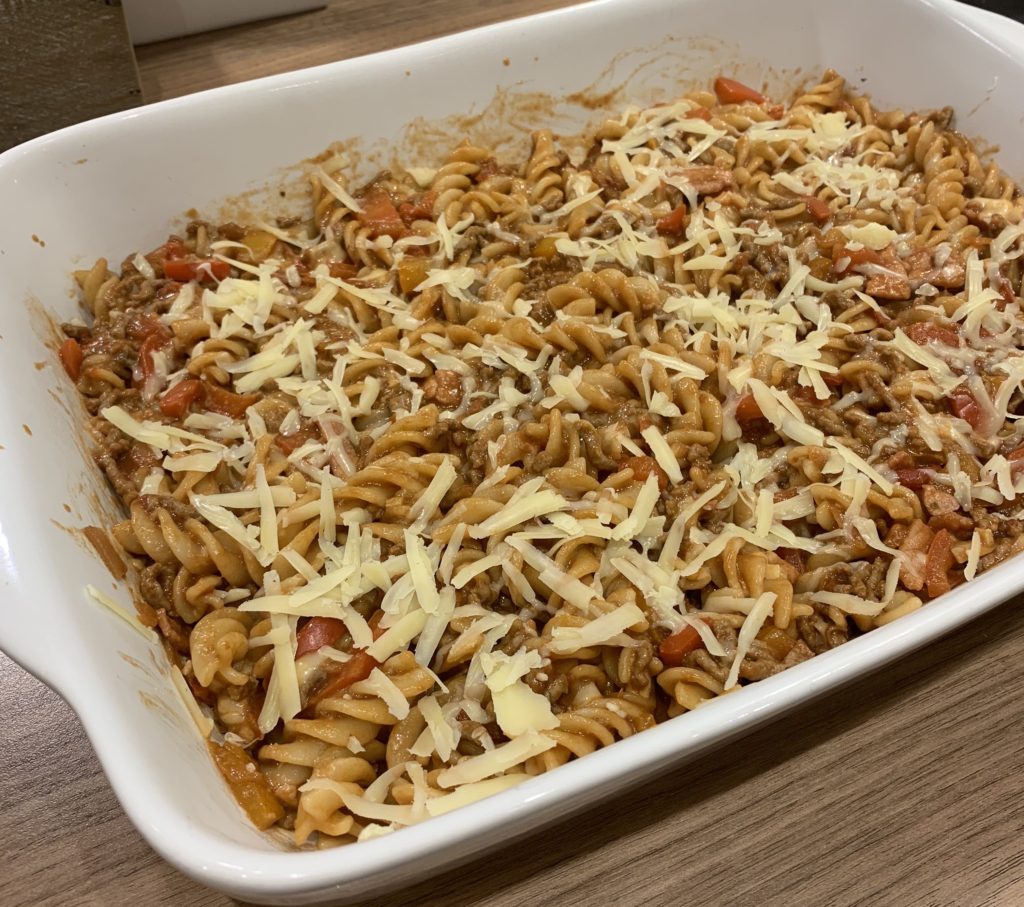 METHOD
Preheat oven to 180c/Gas Mark 3/170c Fan.
Cook pasta in boiling water with a pinch of salt.
Spritz a pan with a little Frylight and add Pepper, Onion, Garlic and Grated carrot. Cook on a medium heat for a few minutes.
Make up beef stock with crumbled stock cubes and 100ml of boiling water. Add this to the pan.
Allow to simmer for a few minutes before adding Mince, Bacon, Mushroom, Tomato Puree and Dried Mixed Herbs.
Season with a pinch of Salt and Black Pepper.
Allow to simmer, stirring often for 5 minutes.
Add Chopped tomatoes and allow to simmer for 10 minutes until liquid has greatly reduced. You do not want the mince mixture to be too watery.
Drain pasta and add to the mince. Stir well ensuring the pasta is covered in all of the mixture.
Place the mixture into a large baking dish. Grated half of the cheese over the top and then use a spoon to mix together.
Grate the remainder of the cheese on top and place into the oven for 15 – 20 minutes or until the top is crispy.
---