Syn Free Chicken Fried Rice Fakeaway | Slimming World Recipe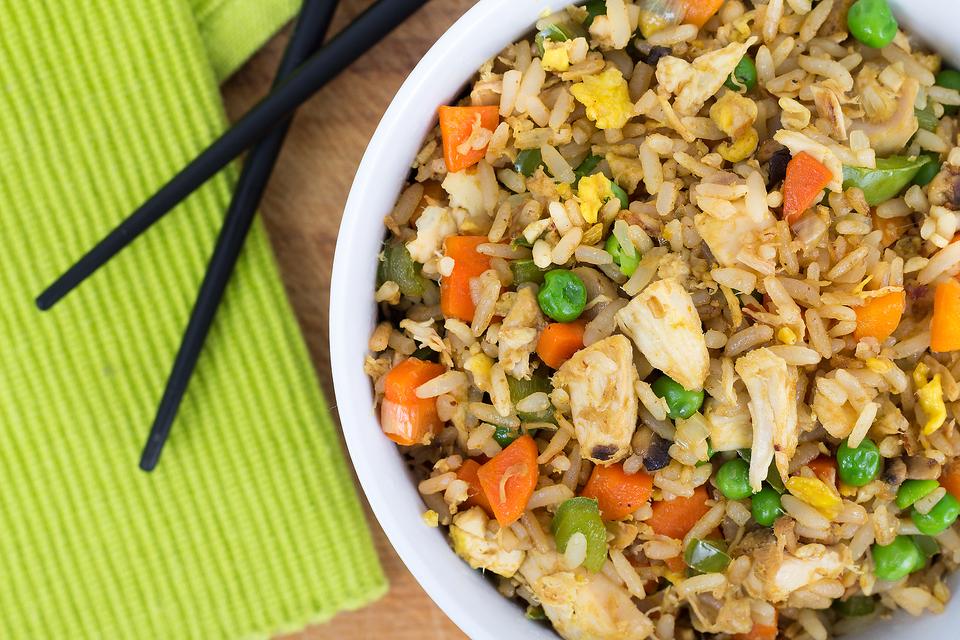 I love putting together a Fakeaway meal because not only does it save money over a usual takeaway but it massively cuts calories.. it's also delicious. Before Slimming World we would probably have a Chinese takeaway each week. No wonder I was so overweight.
I love this chicken fried rice recipe and it's totally Syn free.. enjoy.

Servings:

3 – 4


Syns:

Syn Free
---
Ingredients:
110g White rice (uncooked weight)
2 Small chicken breasts finely sliced (you could also use beef, pork or just leave it plain)
1 Onion finely chopped (or frozen onion)
1 Clove garlic (or garlic granules)
4 Mushrooms finely chopped (or frozen mushroom)
50g Frozen peas (or tinned)
50g Frozen Sweetcorn (or tinned)
1 Small Carrot Sliced Very Thinly
1 Red pepper finely chopped
1 Yellow pepper finely chopped
3 Tbsp Dark soy sauce (or light would do the job)
1 Tbsp Oyster sauce
2 Eggs beaten
Salt and pepper.
Frylight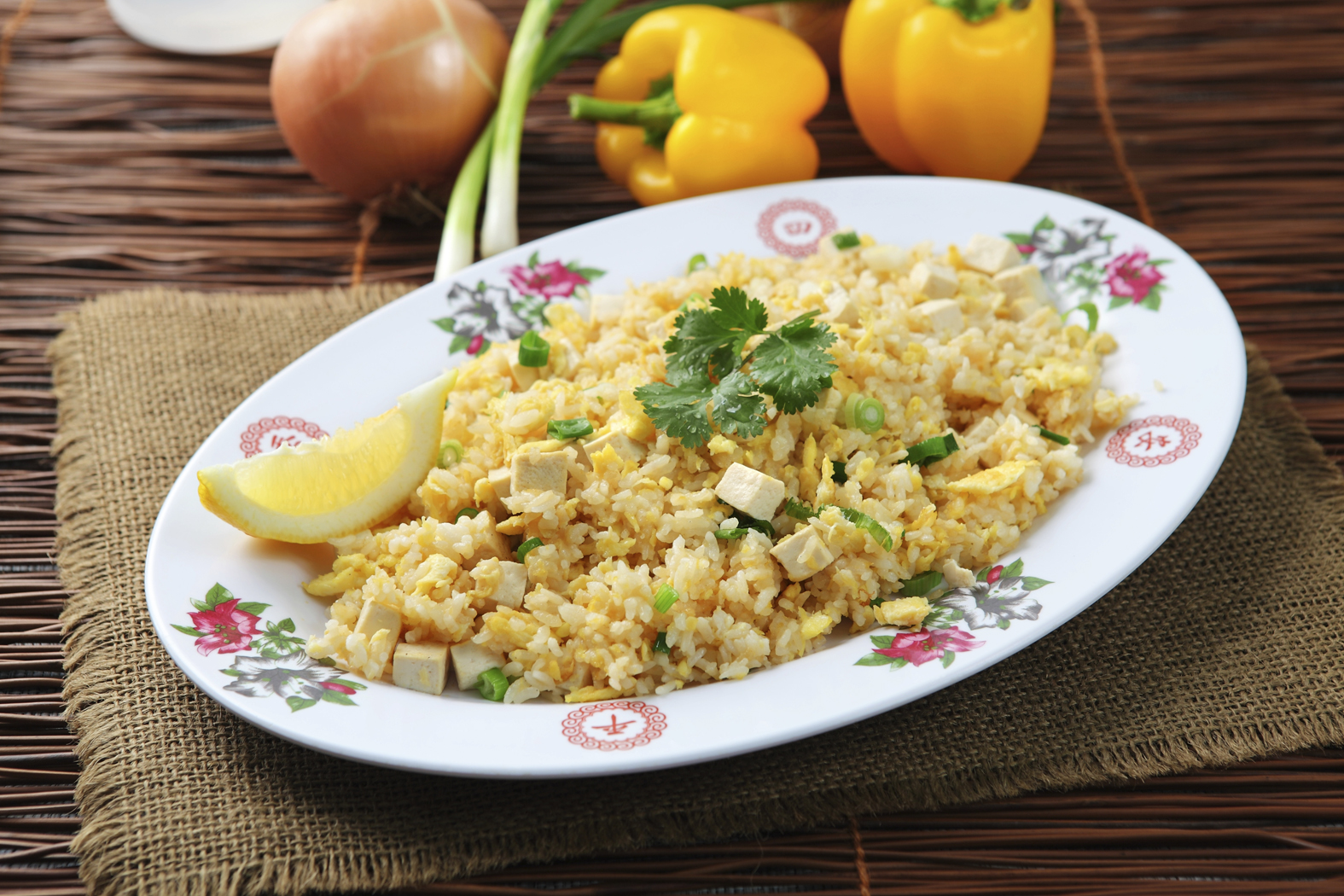 ---
Method:
Boil water in a pan and add your rice. Half way through cooking.. remove from heat and drain through a colander. Wash the rice again with hot water. Place back into a pan of boiling water and continue cooking. Repeat this process when it is fully cooked. This prevents the rice from sticking together.
Allow the rice to cool completely.
Add Frylight to a frying pan and cook the onions, carrot, peppers, peas and sweetcorn until softened.
Add chicken and mushrooms. Cook on a low heat until chicken is cooked through.
Add your beaten eggs and scrambled this in the mixture. Keep it moving to stop from sticking.
Stir in soy sauce, oyster sauce and garlic.
Reduce the heat and add your rice. Stir continuously and add some extra soy sauce if needed. Season with salt and pepper.
Don't forget your chopsticks!
Recipe Created by Fatgirlskinny. Please do not use or recreate this recipe without prior permission.
---
Have you created this meal? Please tag me in your photos on Instagram and you might get featured on my blog. Visit me on Instagram @fatgirlskinny__
---
Do you need some support? Are you lacking in inspiration? Join our Facebook page to make new Slimming World friends.