Creamy Vegetarian Pasta | Slimming World Recipe
For a quick and easy, no-fuss meal, try this creamy Syn Free vegetarian pasta dish.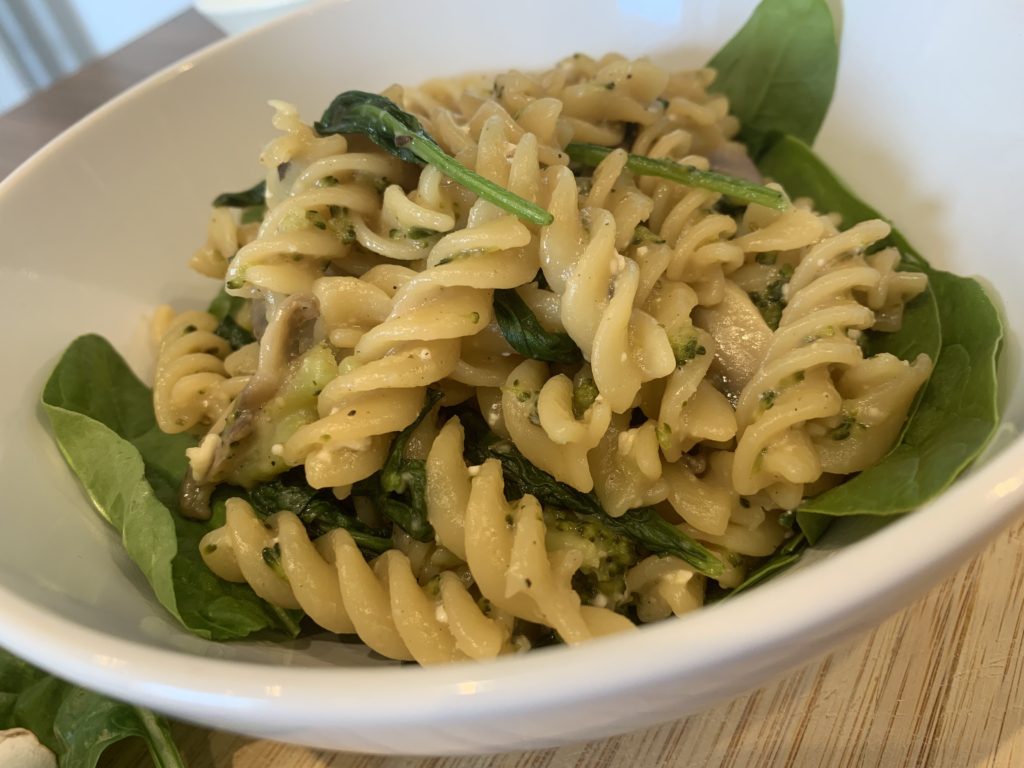 Almost weekly I receive emails from followers asking me to create more vegetarian recipes that are both delicious and Slimming World friendly. I also love to create recipes with left over ingredients that I have laying around the kitchen, because sometimes it's not always appropriate to meal plan or go shopping just to create a meal.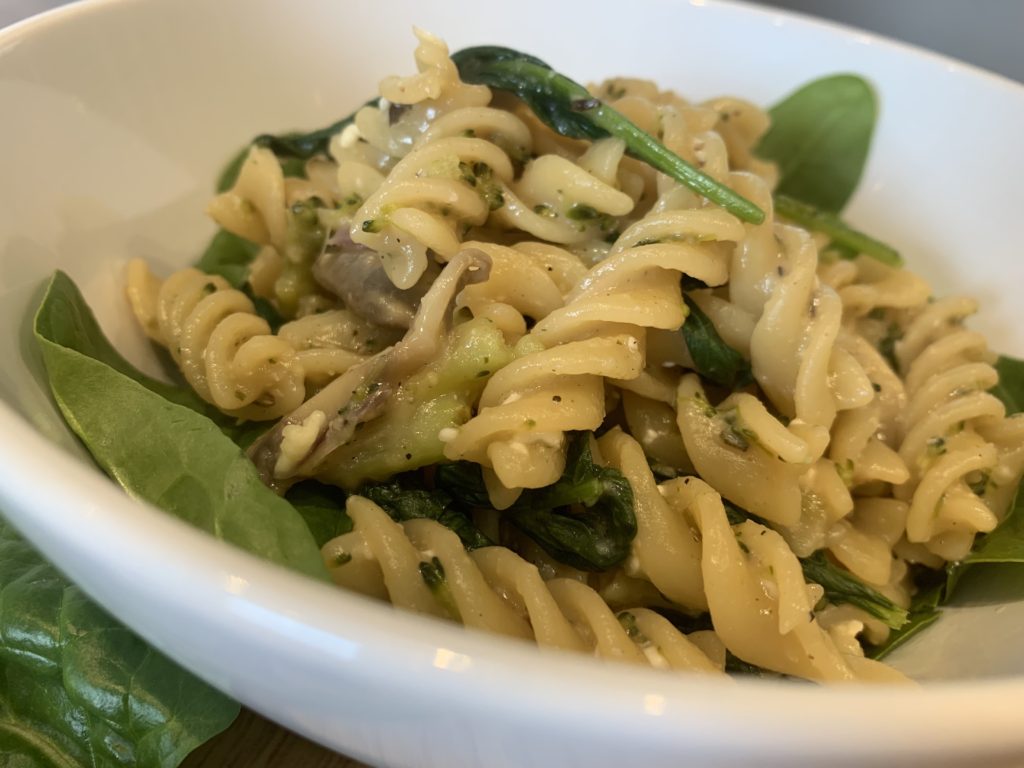 The best things about this recipe is it's low in fat, it's Syn free and it's absolutely packed full of speed foods. It is also created with very minimal mess using just 2 pots. Yes I may have a dishwasher but I really hate cleaning up! Mr Fatgirlskinny usually says it looks like a tornado has been through after I have been "creating". (He is probably right, he usually is)
If you don't have all of the ingredients don't panic! This pasta dish is extremley versatile. You could use any type of onion instead of Red onion, add peas, peppers… pretty much anything you fancy! Don't be scared to experiment because that's what cooking is all about. Also don't be afraid to use frozen vegetables.. I used frozen broccoli in this dish.
SERVINGS:
2 – 3


SYNS:

ZERO
---
INGREDIENTS
200g Dried Uncooked Pasta
3 Stalks Of Broccoli (Frozen or Fresh)
1/2 A Small Red Onion, Finely Diced
3 Mushrooms, Sliced
2 Large Handfuls of Spinach
1 Clove Garlic (Or 1 Teaspoon of Garlic granules)
1/4 Teaspoon Dried Rosemary
1/4 Teaspoon Dried Oregano
Pinch Of Salt And Pepper
250ml Vegetable Stock (Or Chicken if you fancy)
150ml Natural Fat Free Yogurt
100ml Fat Free Cottage Cheese
Remember if you click the Pink links above it will take you to the product on TESCO.
---
METHOD
Add boiling stock to a large pan along with pasta, broccoli and red onion. Cover with a lid and allow to simmer for 5 minutes. 
Add mushrooms, garlic, rosemary, oregano, salt and pepper and allow to simmer for a further 10 – 15 minutes or until the pasta is soft and all of the liquid has been absorbed. 
Add spinach to the pan and cook until wilted. 
In a small bowl whisk together the cottage cheese, yogurt and a pinch of salt & pepper. 
On a very low heat gradually add the sauce to the pan mixing constantly. 
Serve over a big bed of spinach or with a slice of cheeky garlic bread.