Chicken, Lemon & Asparagus Stir Fry | Slimming World Recipe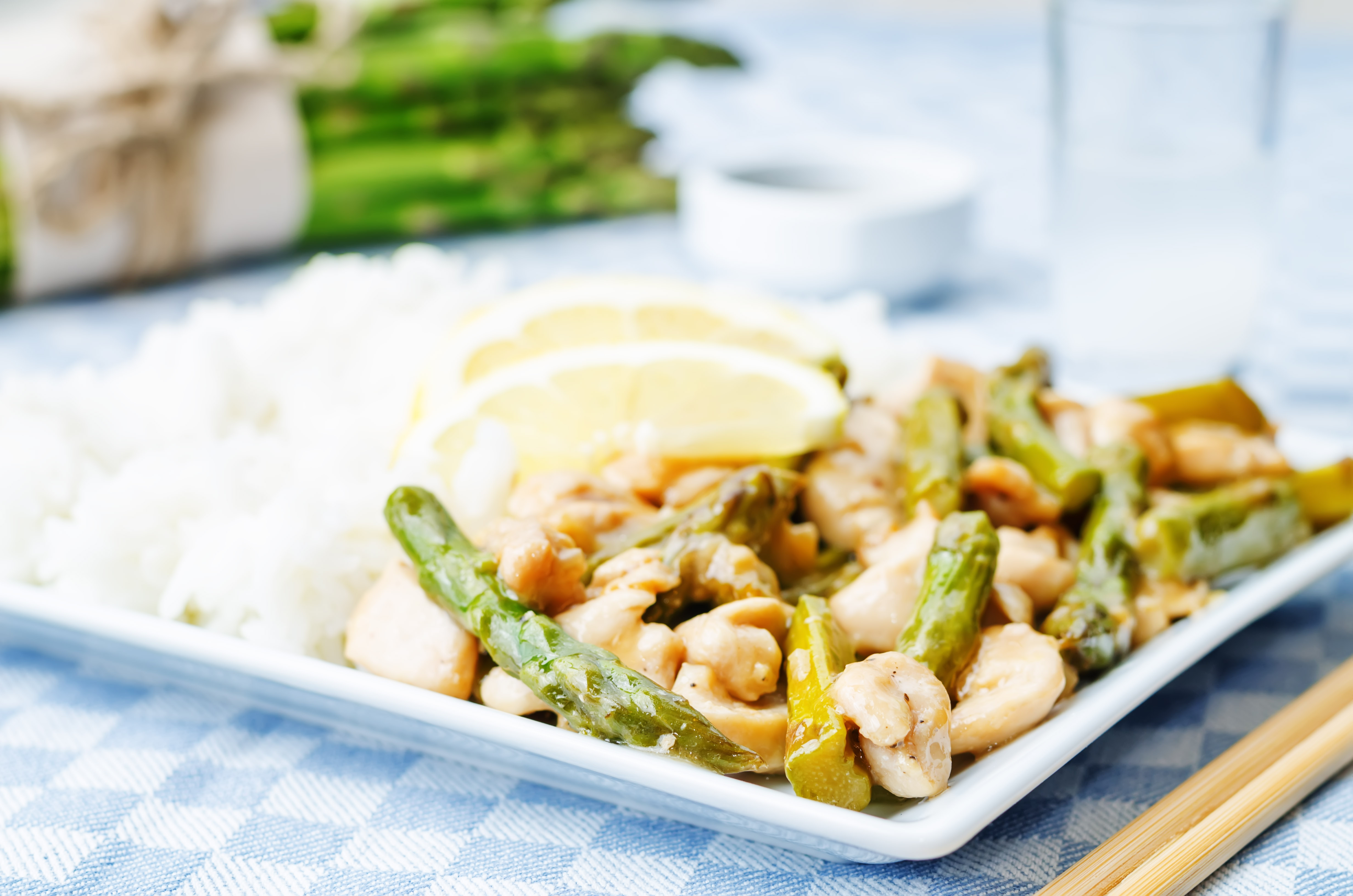 Chicken, Lemon and Asparagus Stir Fry.. completely Syn free and absolutely delicious….
I am adding this amazing Syn free recipe to one of my must have weekly favourites. The zingy lemon mixed with the salty Soy sauce makes this an addictive flavoursome recipe and tastes like something you would order from a Chinese restaurant. This simple recipe takes no more than 30 minutes and will be loved by all of the family.
The great thing is you could swap the Asparagus or add extra speedy vegetables. It would also work perfectly with mushrooms, peppers, onion, grated carrot or even bean sprouts.
SERVINGS: 2 – 3
SYNS: ZERO
---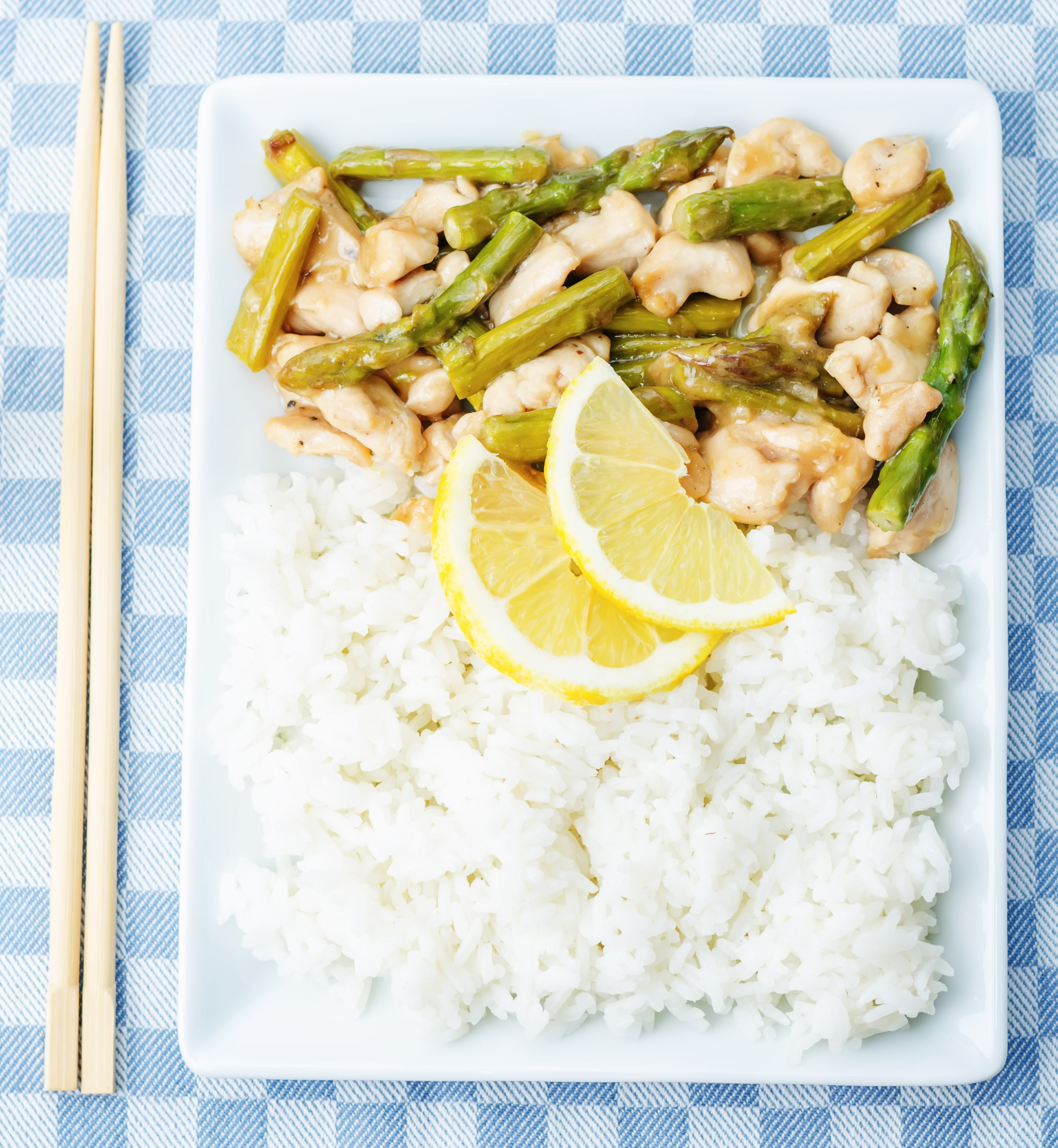 INGREDIENTS
2 Large Chicken Breasts
1 Clove Garlic
100g Asparagus Tips
4 TBSP Lemon Juice
3 TBSP Soy Sauce
Salt and Pepper
Frylight
---
METHOD
Dice the chicken and season with salt and pepper.
Spritz a pan with a little Frylight and place over a medium heat.
Add the crushed garlic clove and cook for a minute.
Add the asparagus, 50ml water and 1 TBSP Soy Sauce.. cover with a lid over a low heat and allow to steam until the asparagus is soft. Add more water if necessary.
Add the diced chicken, Lemon Juice and a pinch of Salt and Pepper.
Stir Fry until the chicken is cooked.
Stir in the remaining Soy sauce, cook for a further minute and serve.
---