Syn Free Potato Hash Browns
These Syn Free hash browns are delicious rounds of crispy shredded potato and usually deep fried but to keep them Slimming World friendly I have oven baked them. They are still just a crispy and with all the flavour, but saving Syns by not using any oil.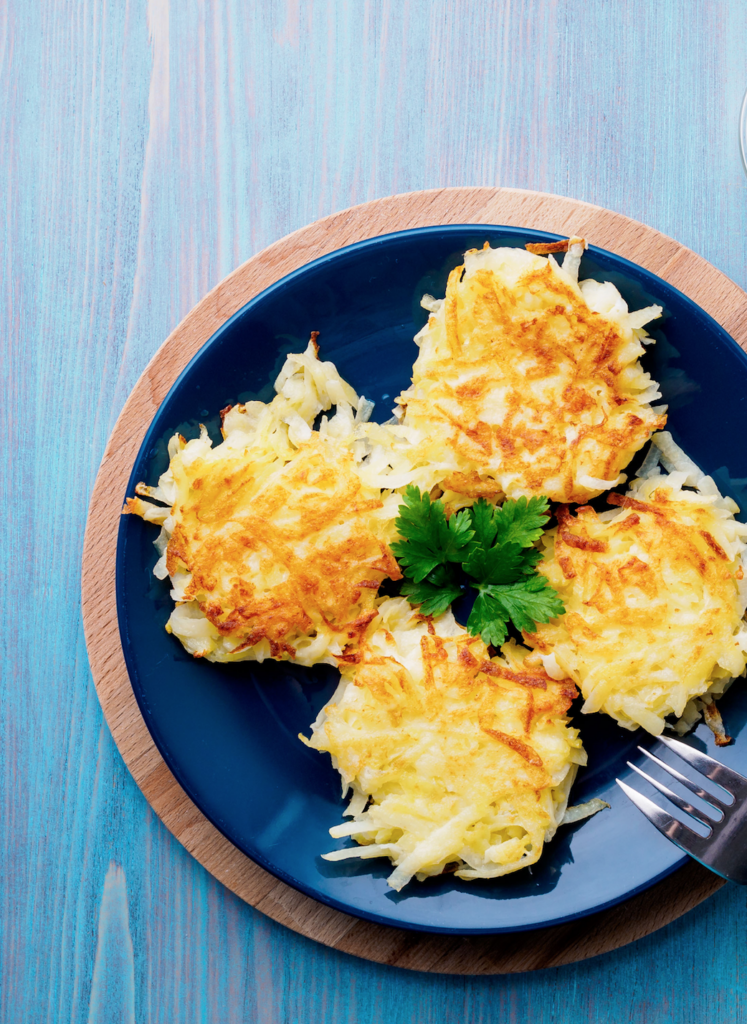 I LOVE hash Browns and in my opinion a "Full English" is not the same without them. Sadly hash Browns are usually fried in oil, but using a little bit of Frylight and baking them in the oven means we can still enjoy them and they are completely Syn Free too!
Oven baking these hash Browns does not mean they lose their delicious crispy texture, just ensure you cook them until they are golden Brown.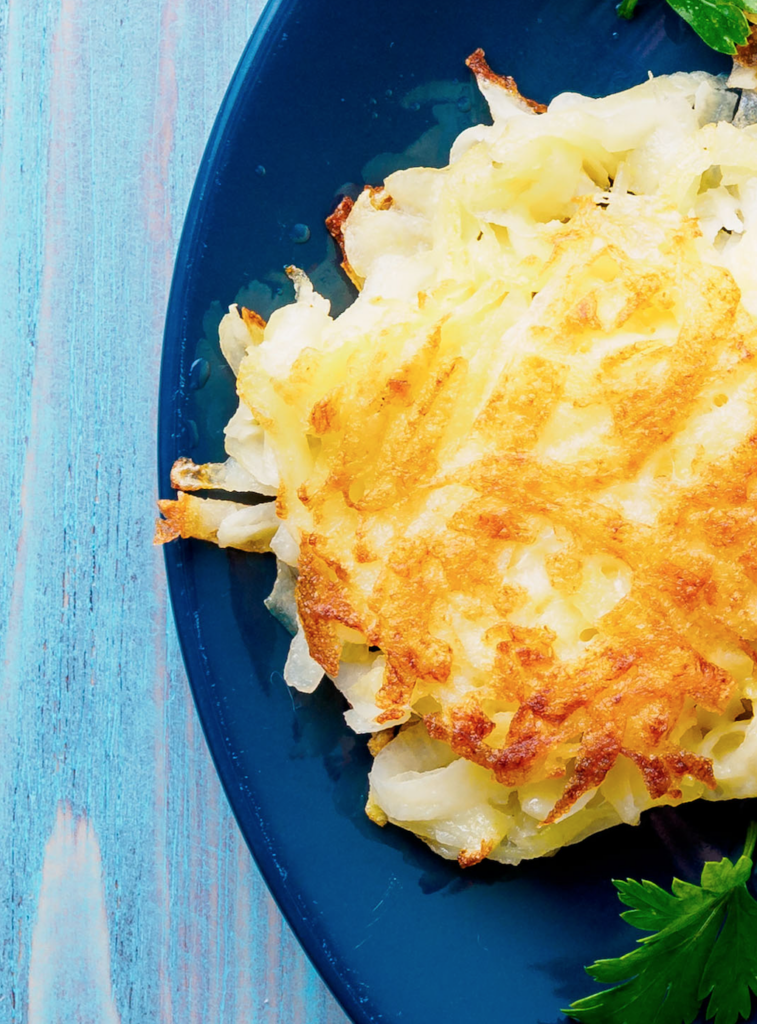 WHY ARE THESE THE BEST HASH BROWNS?
Crispy and Golden
Delicious
Low in fat
Syn free
Easy to make
Only 4 ingredients
Kids love them too
WHAT POTATOES TO USE FOR A HASH BROWN RECIPE?
I highly recommend using a waxy potatoes like Maris Pipers or Jersey Royals, as they tend to hold their shape better. Just remember to only par boil them for 3 – 4 minutes or they will be too soft to grate.
ARE THESE HASH BROWNS SUITABLE FOR FREEZING?
Oh yes they are 100% perfect for freezing!! Because these take a while to make, and are not as easy as throwing some frozen ones from a bag in the oven I highly recommend batching cooking and storing these in the freezer for later.
Allow the hash browns to cool, then stack them with baking paper between them. Place them into an airtight container or freezer bag and into the freezer. Defrost thoroughly and then reheat in the oven.
HASH BROWN TIPS
This mixture will make 4 large hash browns, or 6 small hash browns.
Try making them with Sweet potato.
If you don't fancy a full English try them with poached egg on top.
If you want to go for an extra crispy texture, fry them in the pan with Frylight for an extra few minutes.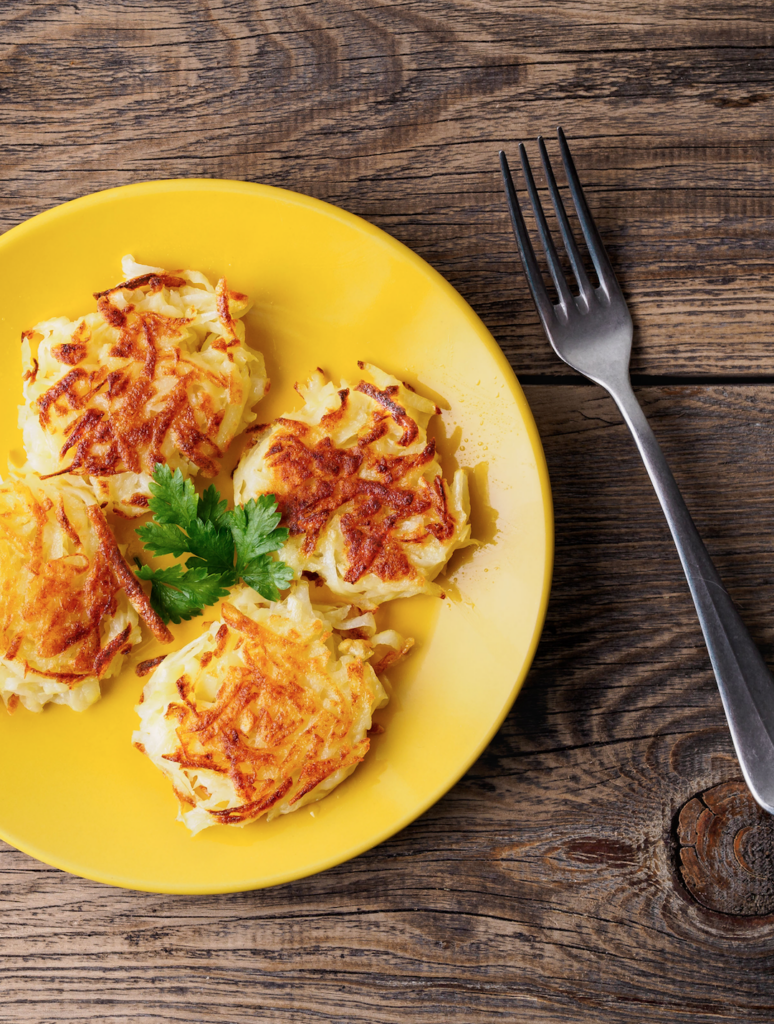 DO YOU NEED ANYTHING FANCY TO CREATE THESE HASH BROWNS?
To keep the mixture together I recommend using some round egg rings. I purchased mine from Amazon and they do the job perfectly. Or check out your local B&M or Home bargains.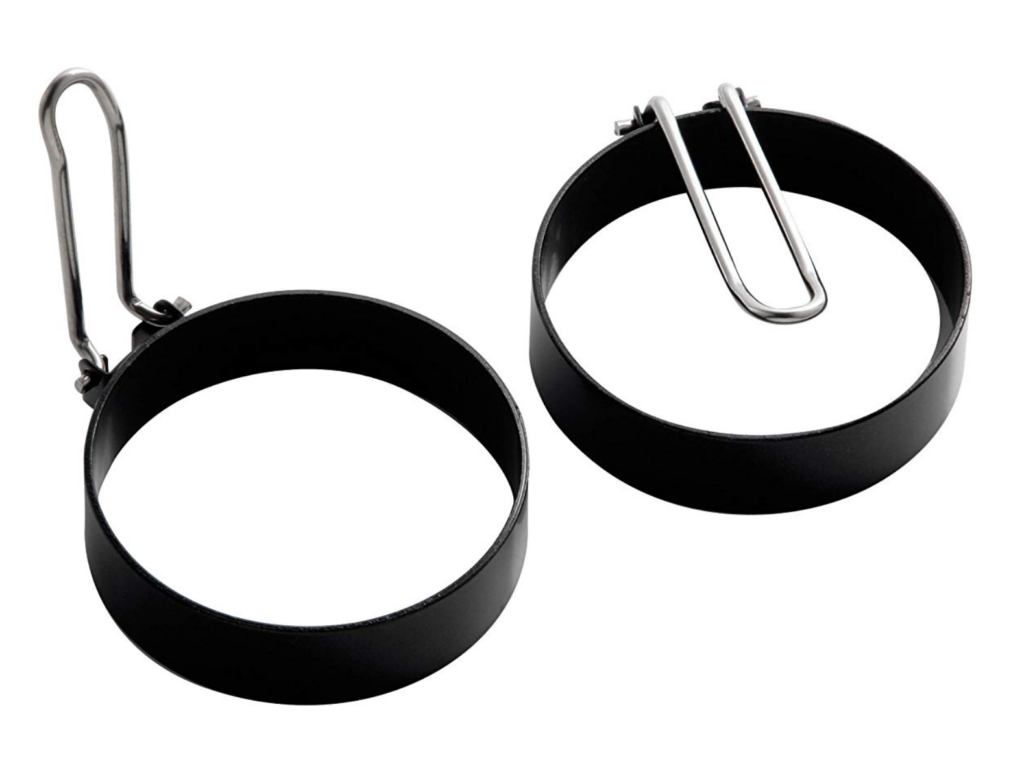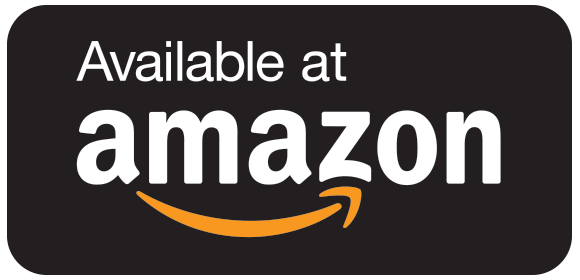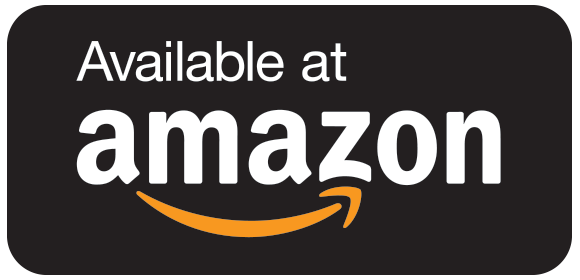 WHO CARE'S ABOUT HASHTAGS ##
WHEN THERE'S HASH BROWNS?
Hash Browns
Slimming World Syns: Zero
Weight Watchers Points: Coming Soon
Calories: Coming Soon
Ingredients
800g

Waxy Potatoes

(Maris Pipers or Jersey Royals)

½ tsp

Salt

½ tsp

Onion Powder

½ tsp

Mustard Powder

Frylight
Instructions
In a large pan bring water to boil.

Peel, halve and wash potatoes and add them to boiling water.

Pre heat oven to 220c/200c Fan/Gas mark 7.

Par boil for 3 – 4 minutes. Drain and rinse in cold water.

Grate each potato using a standard grater into a bowl. Add salt. onion powder and mustard powder. Mix together thoroughly.

Place egg rings onto a baking tray. Spritz everything with Frylight to avoid sticking.

Spoon the potato mixture roughly into each ring and then spray each with Frylight.

Place into the oven for 20 minutes.

After 20 minutes, remove from the oven. carefully remove the egg rings and using a spatula flip the hash browns. Spray with a little more Frylight and return to the oven for a further 15 – 20 minutes or until crispy and golden Brown.
Have you created this recipe?
Please let me know how it turned out! Leave a comment below or share a photo on Instagram tagging me at @fatgirlskinny__ and the hashtag #fatgirlskinny.