Syn Free Chicken Tikka Skewers | Slimming World Recipe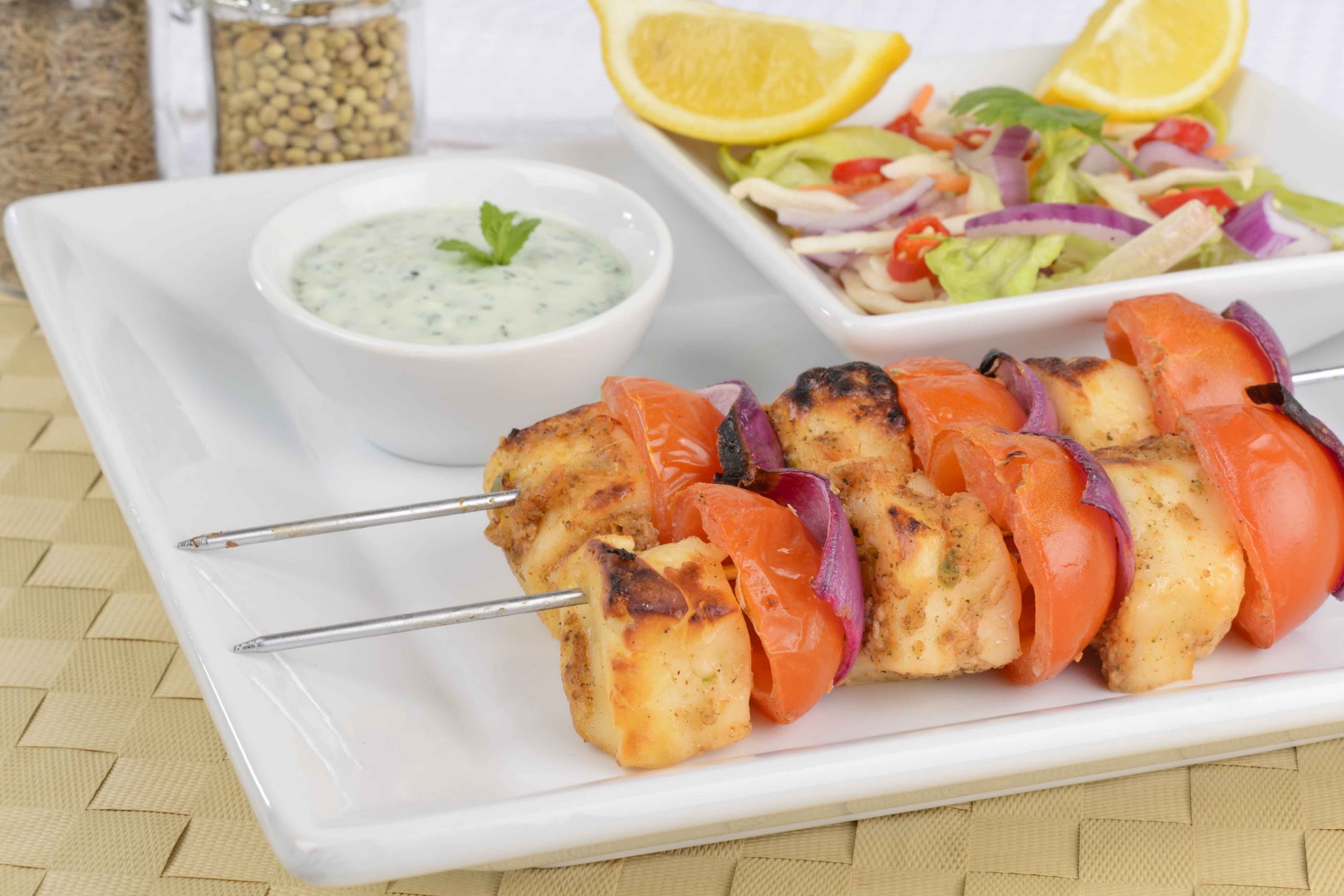 Ingredients:
(Serves 2-3)
4 Large Skinless Chicken Breasts Diced (could also use lamb)
300g Fat Free Natural Greek Style Yogurt
3 tbsp Tandoori Spice Mix
2 tsp Turmeric
5 tsp Lemon Juice
10 Cherry Tomatoes Halved (or Mushrooms)
2 Large Onions Sliced Into Large Chunks
Method:
Mix together Greek style yogurt, Tandoori spice mix, Turmeric and Lemon Juice together.
Dice chicken and add to the mixture. Cover and leave to marinade for at least one hour (overnight if possible).
Halve tomatoes and slice onion.
Thread chicken, tomatoes and onion onto wooden or metal skewer.
Preheat grill to high and grill your skewers for 10 minutes or until chicken is cooked through. (Also great for the BBQ).
Serve with syn free rice, salad and our Syn free Raita.