Syn Free Sausage Casserole | Slimming World Recipe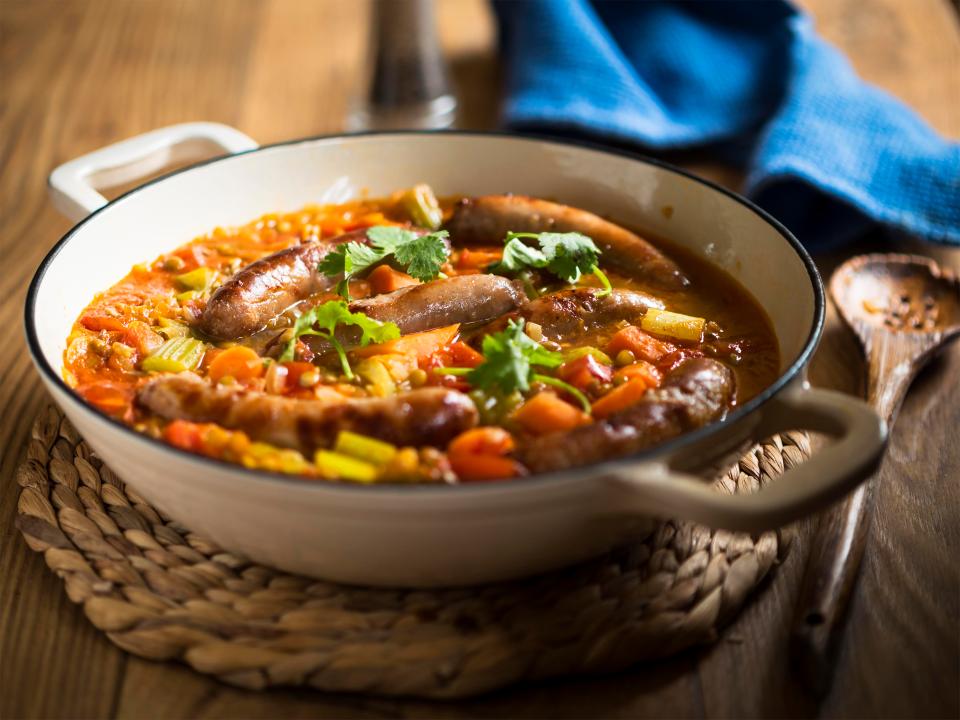 The best thing about a casserole is you can usually bung anything into it.. any extra vegetables you have lurking around just chuck it all in.. remember it's all about "Speed" 😉 I am always struggling with Slimming World meal ideas but I do love a good casserole. When Slimming World finally released some Syn free sausages I was made up! Finally a good old Sausage casserole 😉 This recipe will serve 2 people.
Ingredients

: 
6 Slimming world pork sausages
3 Carrots (or you could use tinned/frozen)
1 Small leek
5 Tbsp frozen peas
3 Large Mushrooms
1/2 A large onion
1 Tbsp chopped parsley
1/2 Tsp dried mixed herbs
1 Garlic clove (or 1 Tsp garlic granules)
1 x 400g Chopped tomatoes
200ml Vegetable stock
Salt and Pepper
Frylight
Method:
1.  Finely chop carrots and leek and par boil them for 4-5 minutes.
2. Slice mushrooms and finely chop onion.
3. Spray a little Frylight into a non stick pan and cook your onion in the garlic for a few minutes. Add the sausages and brown them.
4. Make up 200ml of vegetable stock.
5. Add sausages, carrot, mushroom, leek, peas, sausages, parsley, dried mix herbs, parsley, pinch of salt and pepper, chopped tomatoes and vegetable stock into a casserole dish.
6. Cover and baked in the oven for 50-60 minutes on 180c ensuring the sausages are cooked.
Alternatively you can use the slow cooker  3-4 hours on high or 5-6 hours on low. Ensure sausages are cooked through before serving.
This can also be frozen in batches.
Other great vegetables to add are sweetcorn, potatoes, sweet potato, butternut squash, celery, cauliflower, broccoli, swede.
---
Don't forget to tag me on Instagram if you create my recipes 😉 @fatgirlskinny_sw
---
If you don't already have a slow cooker I HIGHLY recommend this amazing slow cooker from Crock Pot.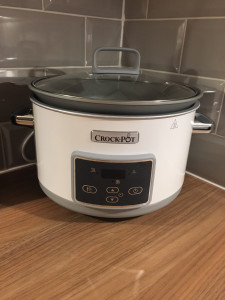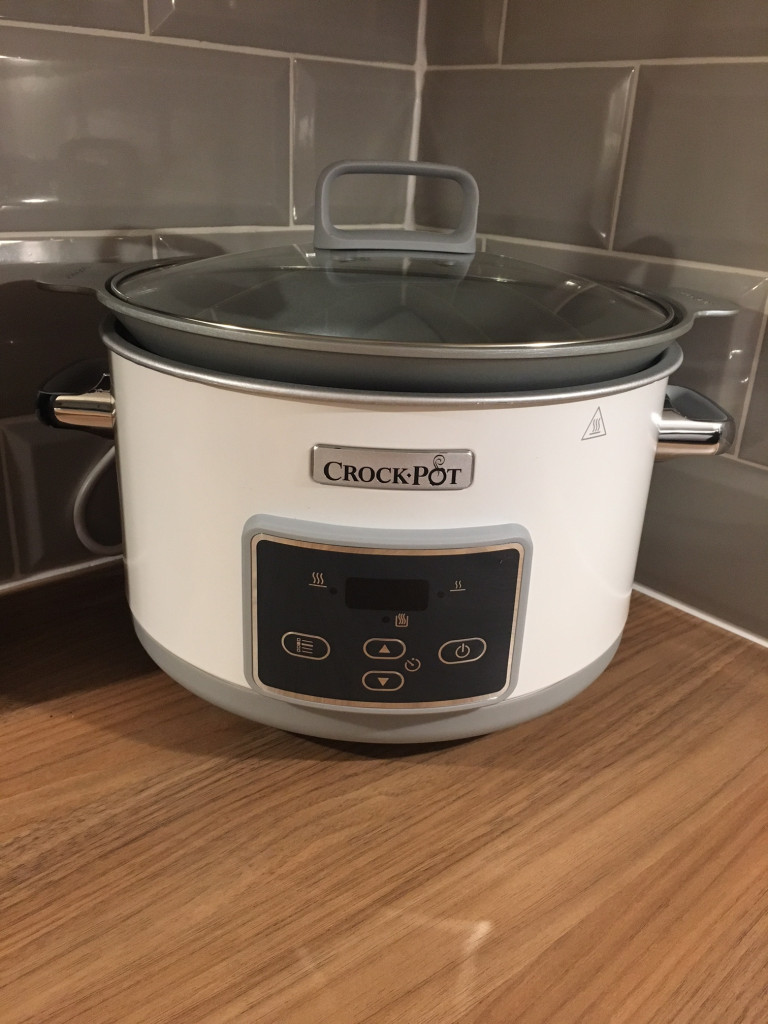 The best thing about the CSC026 Crock-Pot slow cooker is the saute pan which can even be used on an induction hob and stored in fridge or freezer too.
I will be honest the main reason I went for this slow cooker is because I wanted it to fit in with our White/Grey kitchen theme but it turns out it really is an amazing product.
My old slow cooker was cheap and didn't even have a timer on it. It's definitely worth paying a little extra for a quality classy looking product.
It's great for creating loads of wonderful Slimming World recipes and saves so much time when cooking.
If you fancy purchasing one of these you can have a look here
---
When I cook I always substitute oil with Frylight 1 Cal Spray. This spray is Syn free and it's a HUGE healthy alternative to oil. I find the cheapest place to purchase this from is Home Bargains as its always on offer at around £1.45. But often it's on offer in Iceland and other Supermarkets.