Spinach And Bacon Egg Muffins | Slimming World Recipe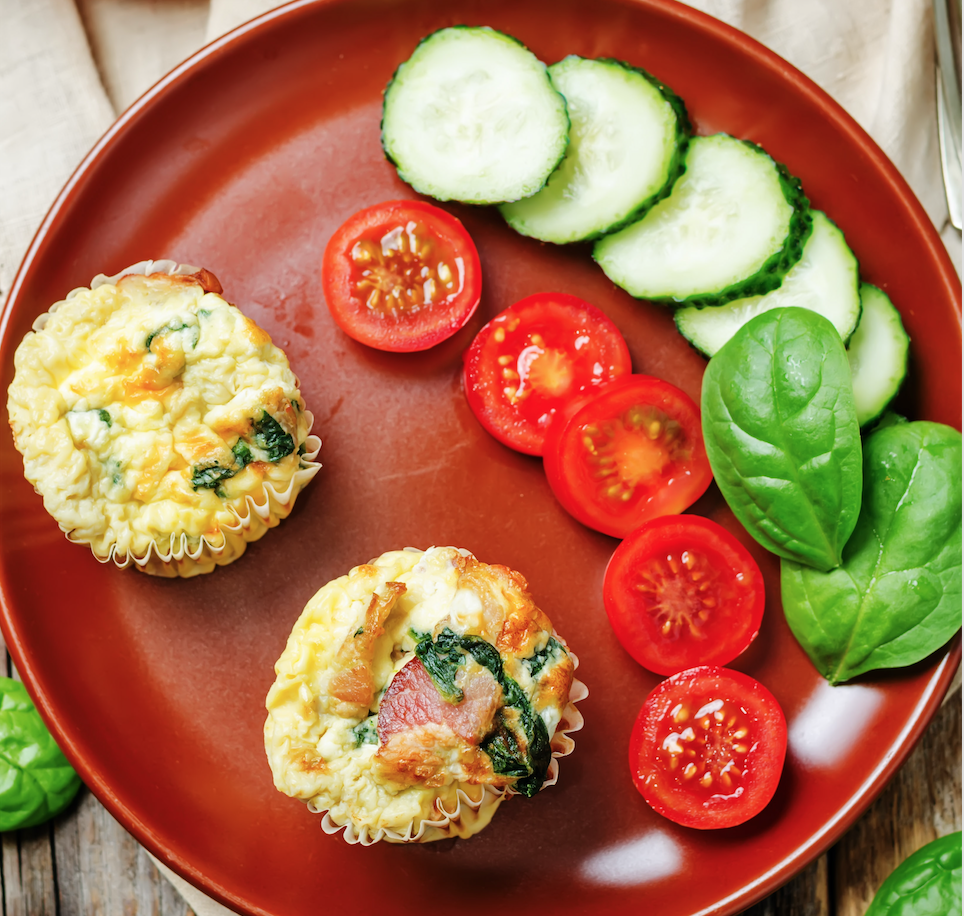 The whole family will enjoy these Bacon and Spinach Egg Muffins. They are a fantastic alternative to the usual boring breakfast or perfect to pop in the lunch box for a Syn free meal.
They can also be frozen so its worth cooking up a large batch. They will keep in the fridge for 2 – 3 days, so there is no reason why you can't snack on these when you are feeling hungry.
If you aren't keen on Spinach or Bacon there are so many tasty Syn free ingredients you can swap them for. Slimming world Sausages, Courgette, Tomatoes, Carrot, Mushroom, Onion, Broccoli, Peppers, Chicken… the list is almost endless.
SERVINGS:

10 Muffins


SYNS:

ZERO
---
This recipe can be made using large paper muffin cases.. or you can use a silicone muffin tray which works just as well. I would recommend a tray like this one from Amazon.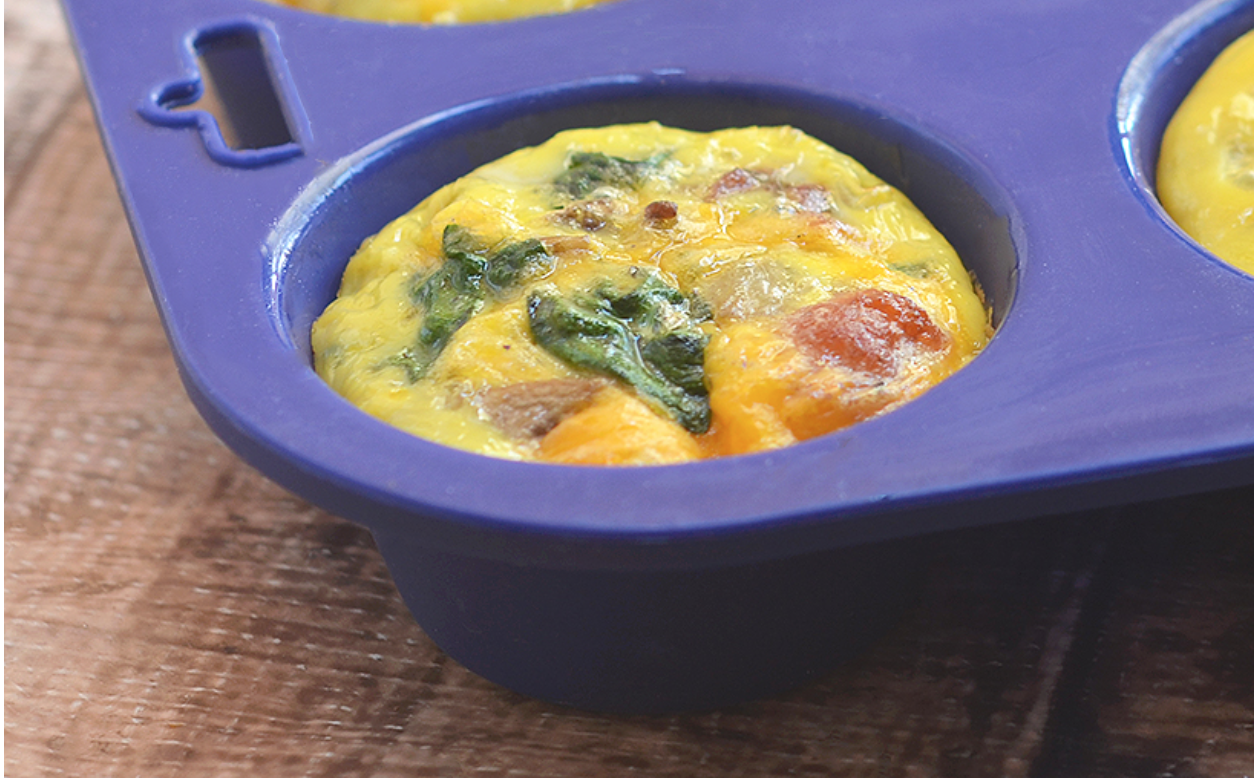 INGREDIENTS
8 Medium Eggs
Fry light
2 Mushrooms finely chopped
3 Bacon Medallions finely sliced
A handful of spinach leaves
Salt and Pepper
Frylight
---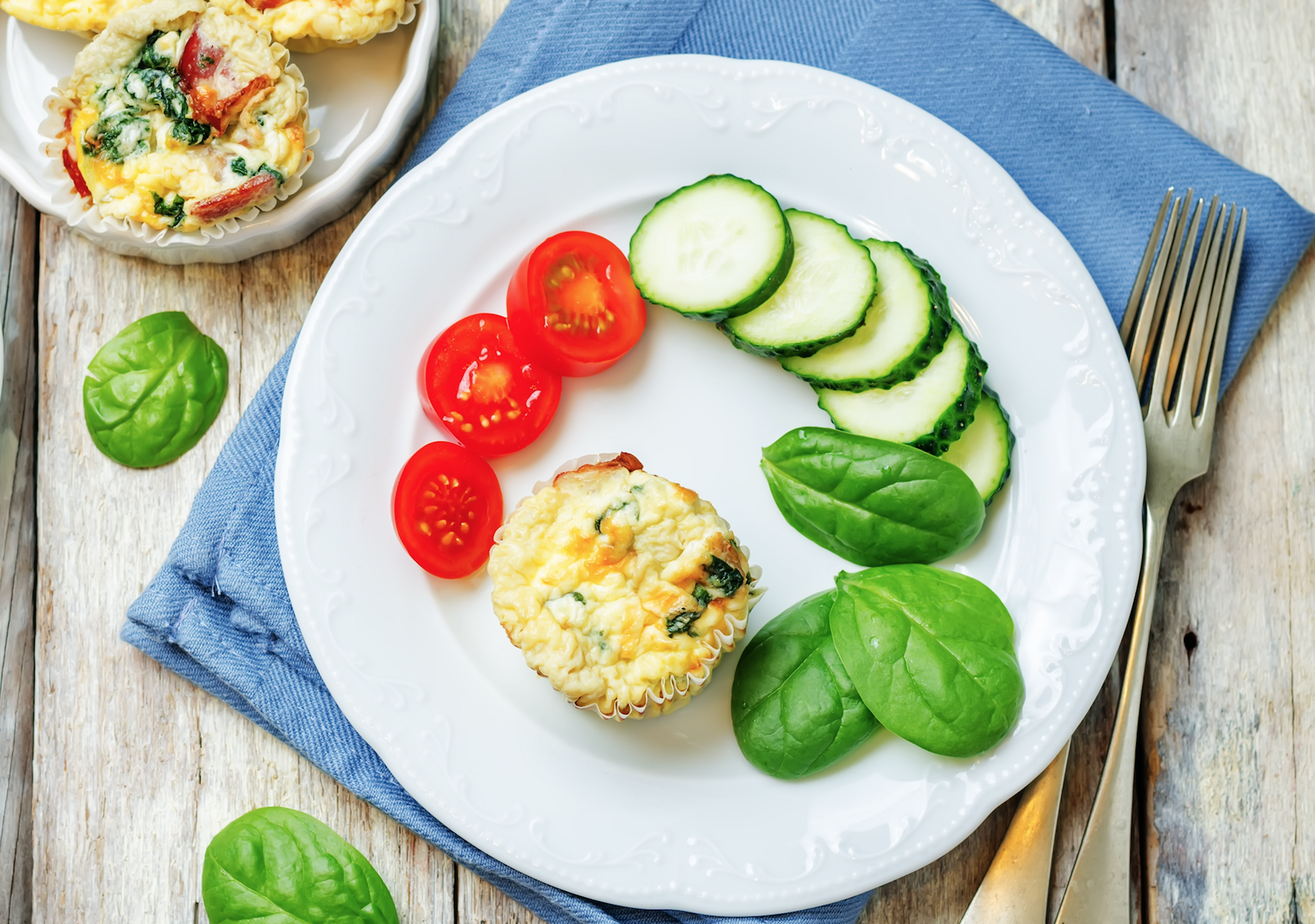 METHOD
Preheat the oven to 180c/160c Fan/Gas Mark 4 and if you are using a silicone or metal muffin tray.. spritz each section with a little Frylight.
Spritz a large non stick pan with a little Frylight and add you sliced bacon and mushrooms. Fry on a medium heat until soft/cooked.
Add Spinach to the pan and cook for a minute until wilted. Place this mixture to one side.
Break the eggs into a bowl, season with salt & pepper and whisk well.
Divide the bacon/spinach mixture between each muffin section or case.
Pour the whisked egg into each section evenly but ideally not to the top because the muffins will rise. If you find there is not enough egg mixture feel free to break another egg and whisk as needed.
Place the muffins into the oven for 15 minutes.
Remove and spritz with a little Frylight.. place back into the oven for 5 – 10 minutes until they are risen and golden.
Remove from the oven and push a sharp knife into the middle of one.. if the knife is clean they will be cooked. If not place back into the oven for a further 5 minutes.
Serve and enjoy.
---