Baked Egg With Spinach And Mushroom | Slimming World Recipe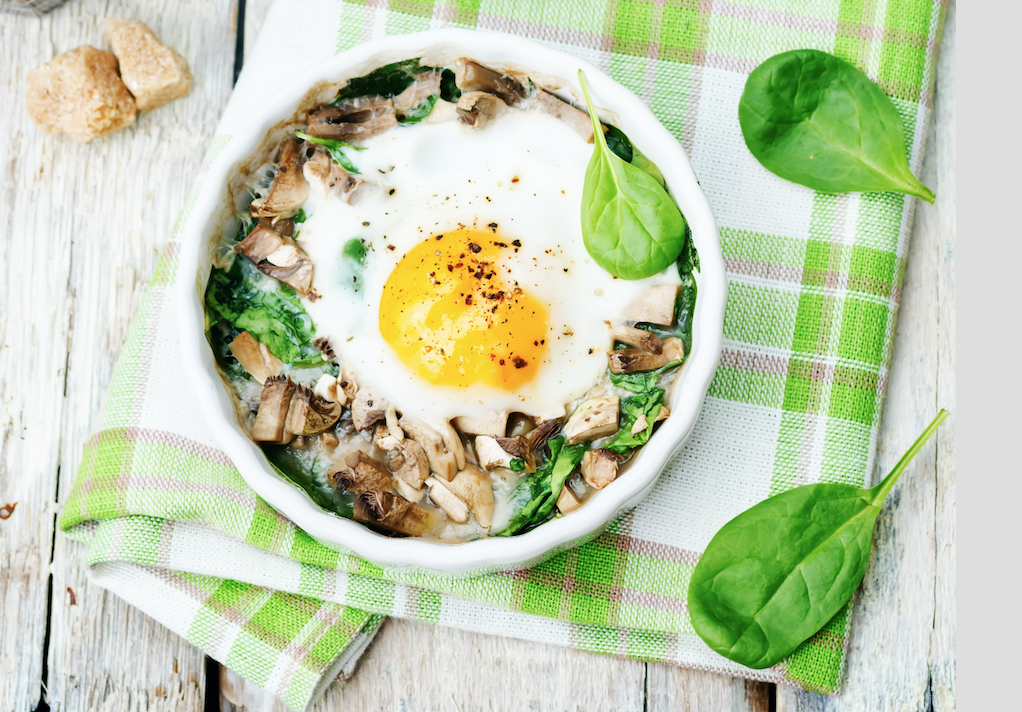 I do apologise for appearing in your inbox many times over the past few days but I have had lots of recipes to post and no time to get them done.. so here I am bringing them to you 🙂
One of the things I am always being asked is for breakfast ideas and recipes using eggs.. This baked egg recipe is perfect for breakfast, lunch or dinner and its completely Syn free… (Vegetarian too).
I hope everyone is on plan and enjoying the heat.. I know staying on plan in the summer is really hard for some.. too much temptation with BBQS and cocktails.
SERVINGS: 1
SYNS: ZERO
---
For this recipe you will need a small (approx 10cm wide) Ramekin or Oven proof dish. I have used these Lifver Ceramic Ramekin dishes from Amazon.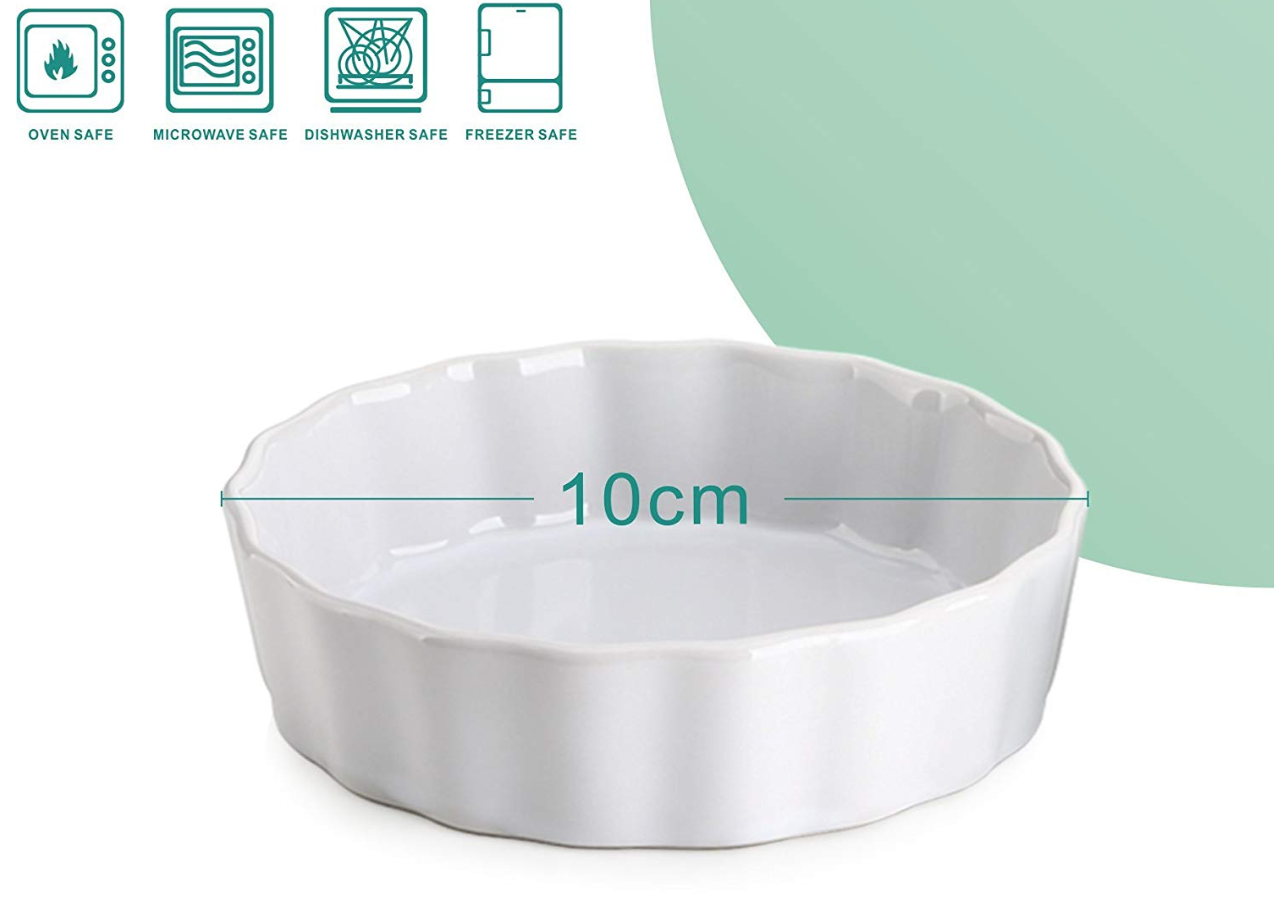 ---
INGREDIENTS
1 Cup Of Washed Spinach (Approx 2 large handfuls)
100ml Chicken Or Vegetable Stock
1 Large Egg
3 Large Mushrooms
Frylight
Salt & Pepper
Balsamic Vinegar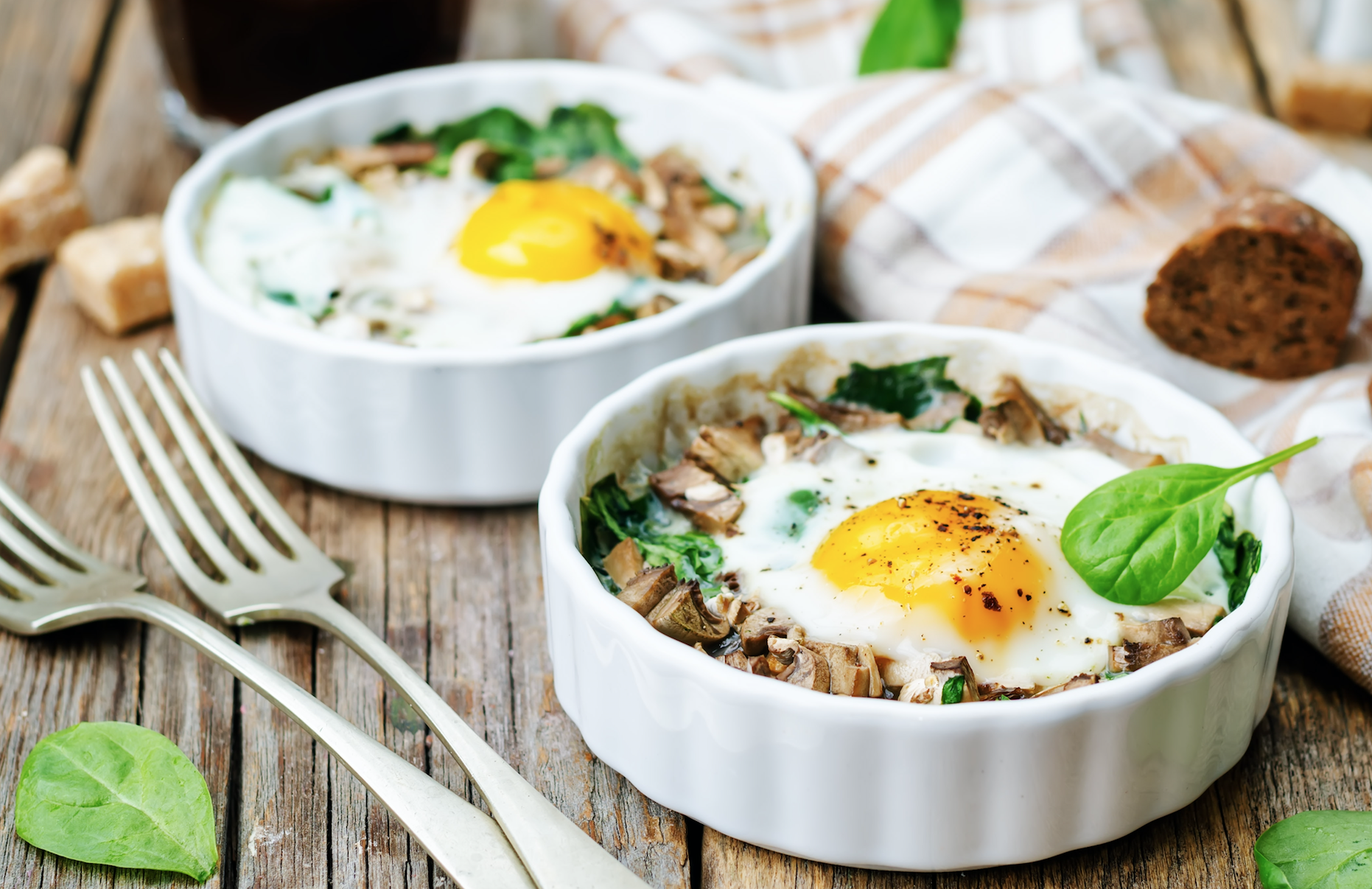 METHOD
Preheat the oven to 200c/180c Fan/Gas Mark 5
Grease a small oven proof ramekin/dish with Frylight.
Finely chop mushrooms.
Spray a pan with a little Frylight and bring to a medium heat.
Add mushrooms, spinach, stock, balsamic vinegar, salt and pepper to the pan and bring to the boil.
Turn down the heat and allow to simmer until the spinach has fully wilted from the heat and most of the water has reduced.
Add the mixture to the the ramekin/dish and make a well in the middle.
Crack the egg into the well and place into the oven.
Allow to cook for approx 10 – 15 minutes or until the egg is how you like it.. (20 minutes for a hard yolk).
Season with salt & pepper and serve.
---