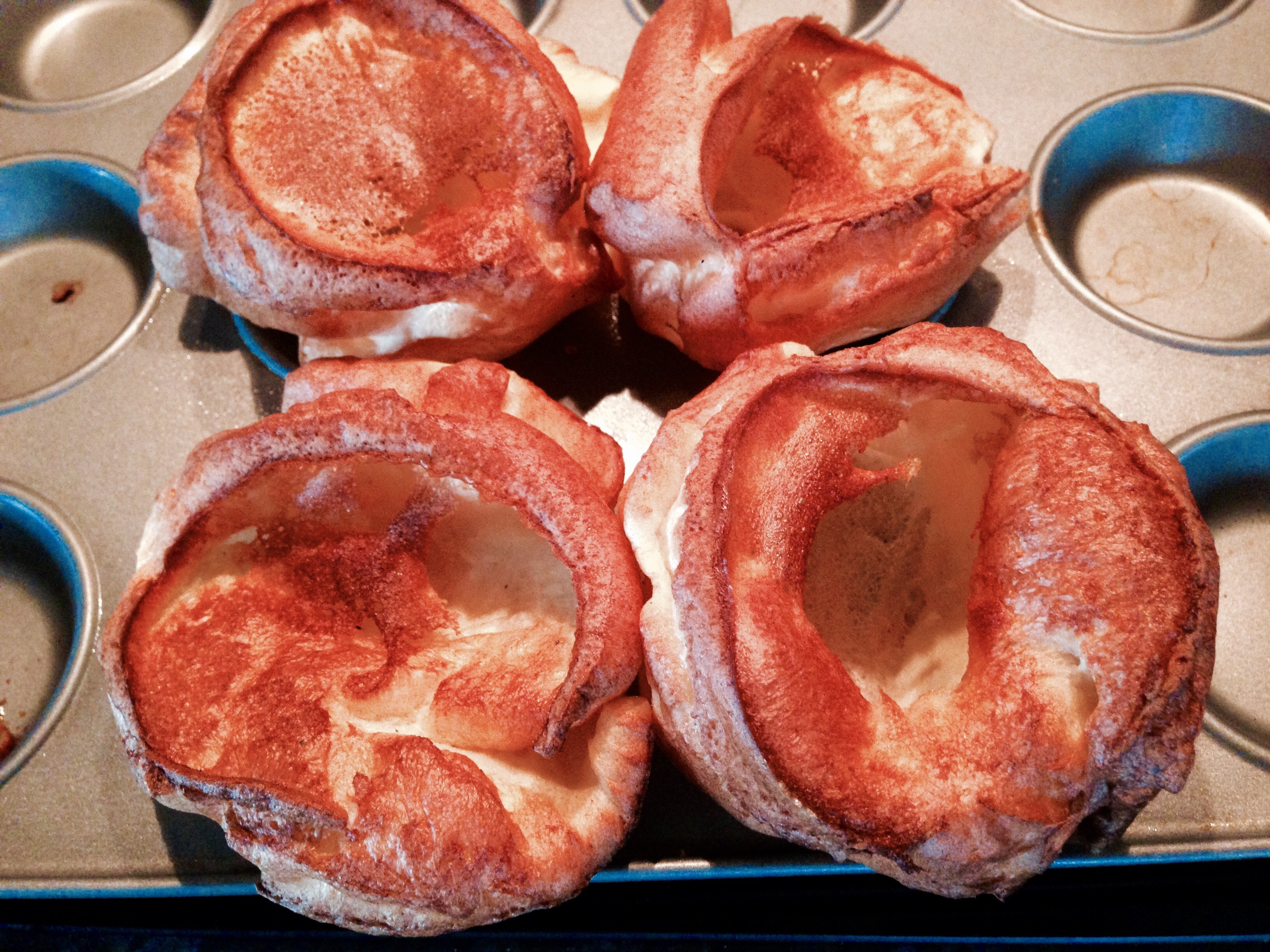 I love love love my Sunday Roast dinner.. it is probably one of my most favourite meals. Lots of potatoes, meat and vegetables… All syn free BUT I was craving some delicious Yorkshire puddings.. Usually my husband would make them and cook them in boiling fatty oil! But they don't have to be and they can be made for as low as 1 Syn each. Just follow my recipe below…
Servings:

4 Yorkshire Puddings


Syns:

1 Syn Each


Calories:

45 Calories Each
---
Ingredients:
---

Method:
Pre-heat the oven to 180°c/Gas Mark 5 and spray a little frylight into 4 sections of a cake tin or muffin tin.
Pop the tray into the oven whilst you make the mixture to get the tray hot.
Sieve flour into a bowl, add water, milk, egg and seasoning and whisk well until you have a frothy mixture.
Pour into 4 sections of your cake tin, Spritz the tops with a little Frylight and place in the oven for 20 – 25 minutes.. try not to open the oven whilst cooking.
Enjoy your amazing Yorkshire puddings 🙂
---
Have you created this meal? Please tag me in your photos on Instagram and you might get featured on my blog. Visit me on Instagram… @Fatgirlskinny__
---
Do you need some support? Are you lacking in inspiration? Join our Facebook page to make new Slimming World friends.