This healthy Yorkshire pudding recipe is healthy, delicious and Slimming World friendly. Add these guilt free delights to your Sunday roast for just 45 Calories/1 Syn each.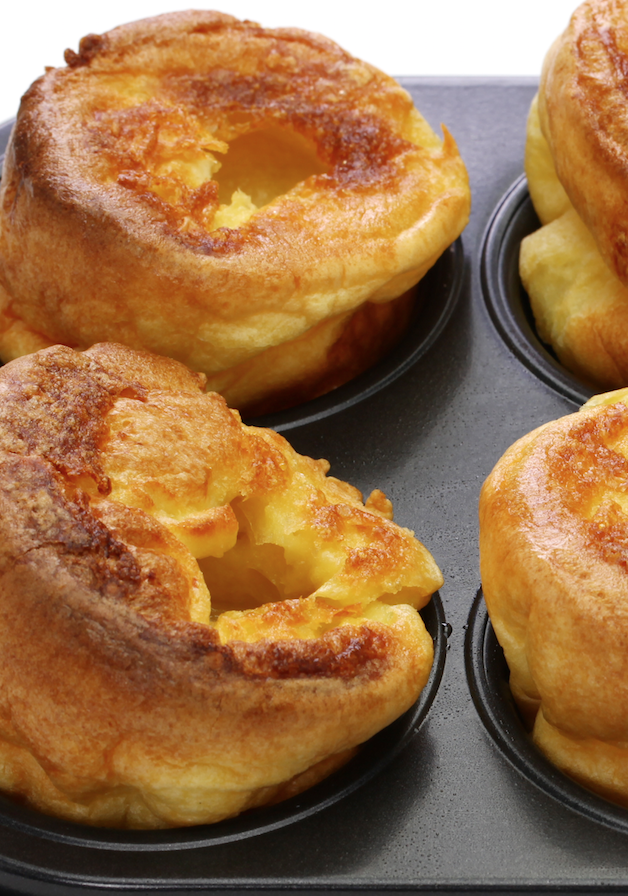 I love love love my Sunday Roast dinner.. it is probably one of my most favourite meals. A huge amount of potatoes, meat and vegetables… But the meal in my eyes is not complete without at least one Yorkshire pudding (or maybe 2). These one Syn puddings are the perfect addition to any roast dinner without breaking your Syn allowance for the day. Enjoy your amazing Yorkshire puddings.
You don't need anything too fancy to create this recipe other than a deep metal muffin tin and I always recommend using an electric whisk if possible. You will also need to invest in some low calorie cooking spray such as Frylight.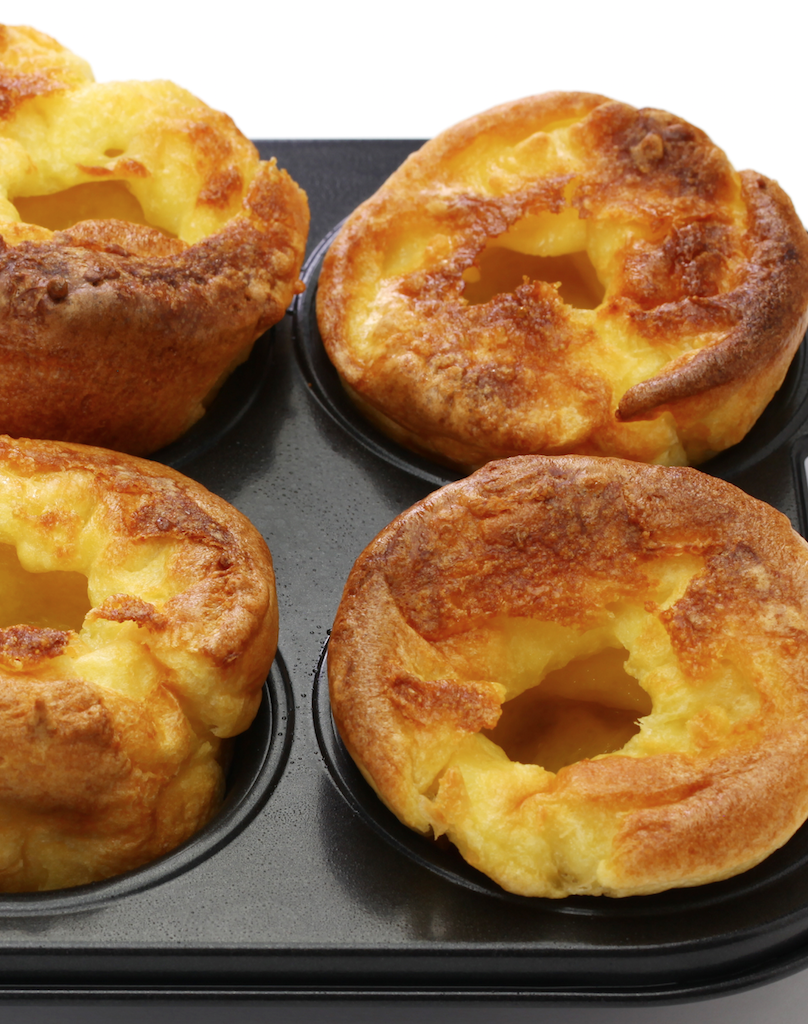 WHY IS THIS RECIPE SO GOOD?
Fluffy and delicious
Perfect for Sundays
Only 1 syn!
Very quick and easy to make
Simple to make
---
If you are looking to create the ultimate Slimming World roast dinner, check out these other recipes to impress the whole family.
CAN I FREEZE AND REHEAT YORKSHIRE PUDDINGS?
Yes, absolutely these can be batch cooked for later.
Once the Yorkshire Puddings have cooled pop in a freezer bag and place in freezer until needed. They will keep for 1 month.
No need to defrost them just put them in the oven at for 8 minutes to reheat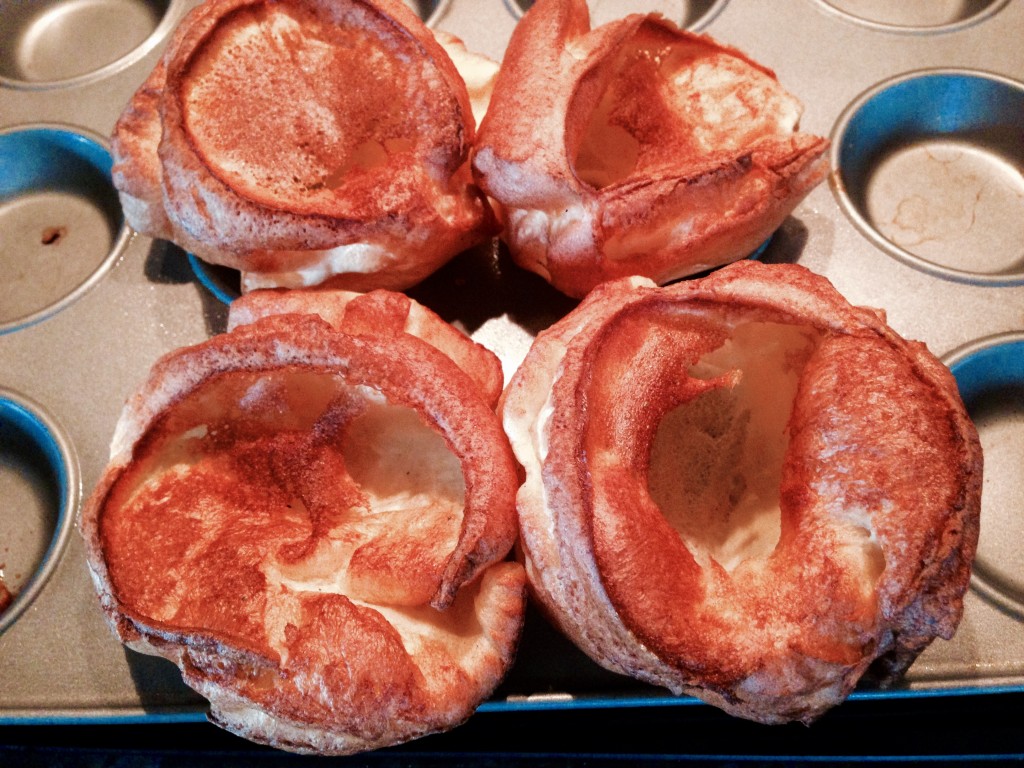 A ROAST DINNER ISN'T A ROAST DINNER WITHOUT
YORKSHIRE PUDDINGS!
One Syn Yorkshire Puddings
Slimming World Syns: 1 Syn EachCalories: 45 Calories EachWeight Watchers Points: Coming Soon
Ingredients
30

grams

Plain Flour

50

ml

Whole Milk

(Using your Healthy Extra A)

1

Egg

Large Pinch Of Salt

Low Calorie Cooking Spray
Instructions
Pre-heat the oven to 220c/200c Fan/Gas Mark 7 and spray a little frylight into 4 sections of a cake tin or muffin tin.

Pop the tray into the oven whilst you make the mixture to get the tray hot.

Meanwhile sieve the flour into a bowl, add milk, egg and seasoning.

Using an electric whisk if you have one beat until it resembles double cream consistancy and frothy. 

Pour into 4 sections of your cake tin, Spritz the tops with a little Frylight and place in the oven for 20 – 25 minutes.. DO NOT open the oven until they golden brown and ready to serve.
Have you created this recipe?
If so I would love to hear from you. Please feel free to let me know how it went in the comments below and even better if you have photos
please tag me on social media.
You can follow me on:
Facebook | Instagram | Pinterest | Twitter