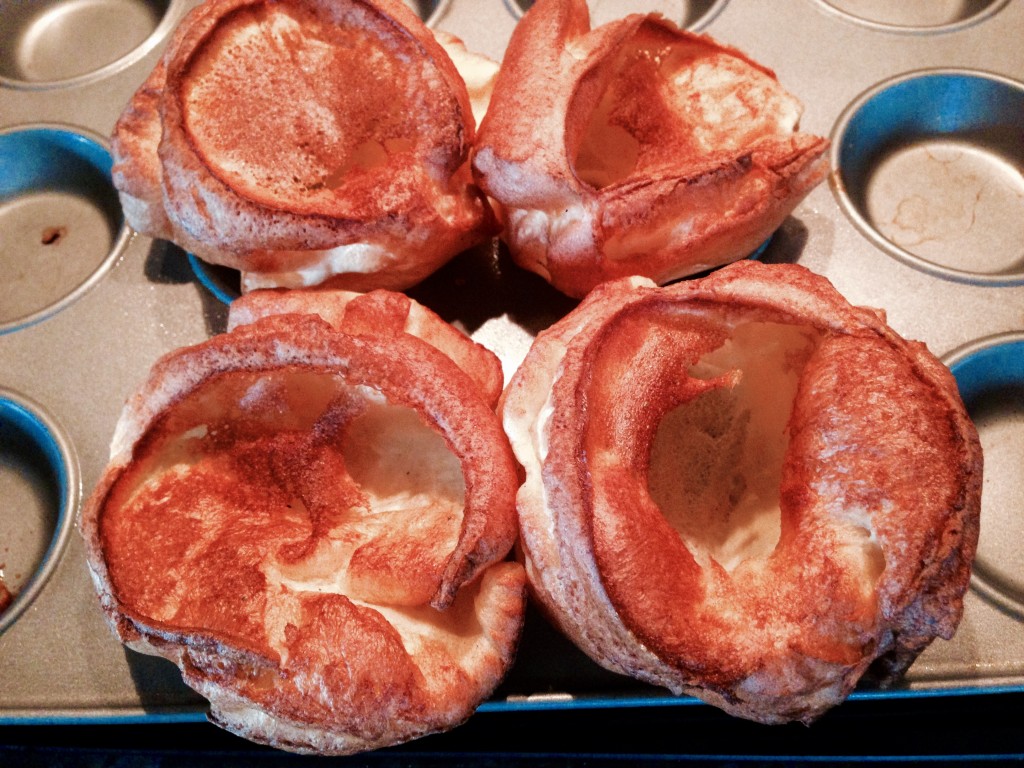 I love love love my Sunday Roast dinner.. it is probably one of my most favourite meals. Lots of potatoes, meat and vegetables… All syn free BUT I was craving some delicious Yorkshire puddings.. Usually my husband would make them and cook them in boiling fatty oil! But they don't have to be and they can be made for as low as 1 Syn each. Just follow my recipe below…
SERVINGS:

4 Yorkshires


SYNS:

1 Each


CALORIES:

45 Each
---
INGREDIENTS
30g Of Plain Flour
50ml Whole Milk (From your healthy extra)
1 Egg
Large Pinch Of Salt
Frylight
---

METHOD
Pre-heat the oven to 220c/200c Fan/Gas Mark 7 and spray a little frylight into 4 sections of a cake tin or muffin tin.
Pop the tray into the oven whilst you make the mixture to get the tray hot.
Sieve flour into a bowl, add milk, egg and seasoning.
Using an electric whisk if you have one beat until it resembles double cream consistancy and frothy. 
Pour into 4 sections of your cake tin, Spritz the tops with a little Frylight and place in the oven for 20 – 25 minutes.. DO NOT open the oven until they golden brown and ready to serve.
Enjoy your amazing Yorkshire puddings 🙂
---