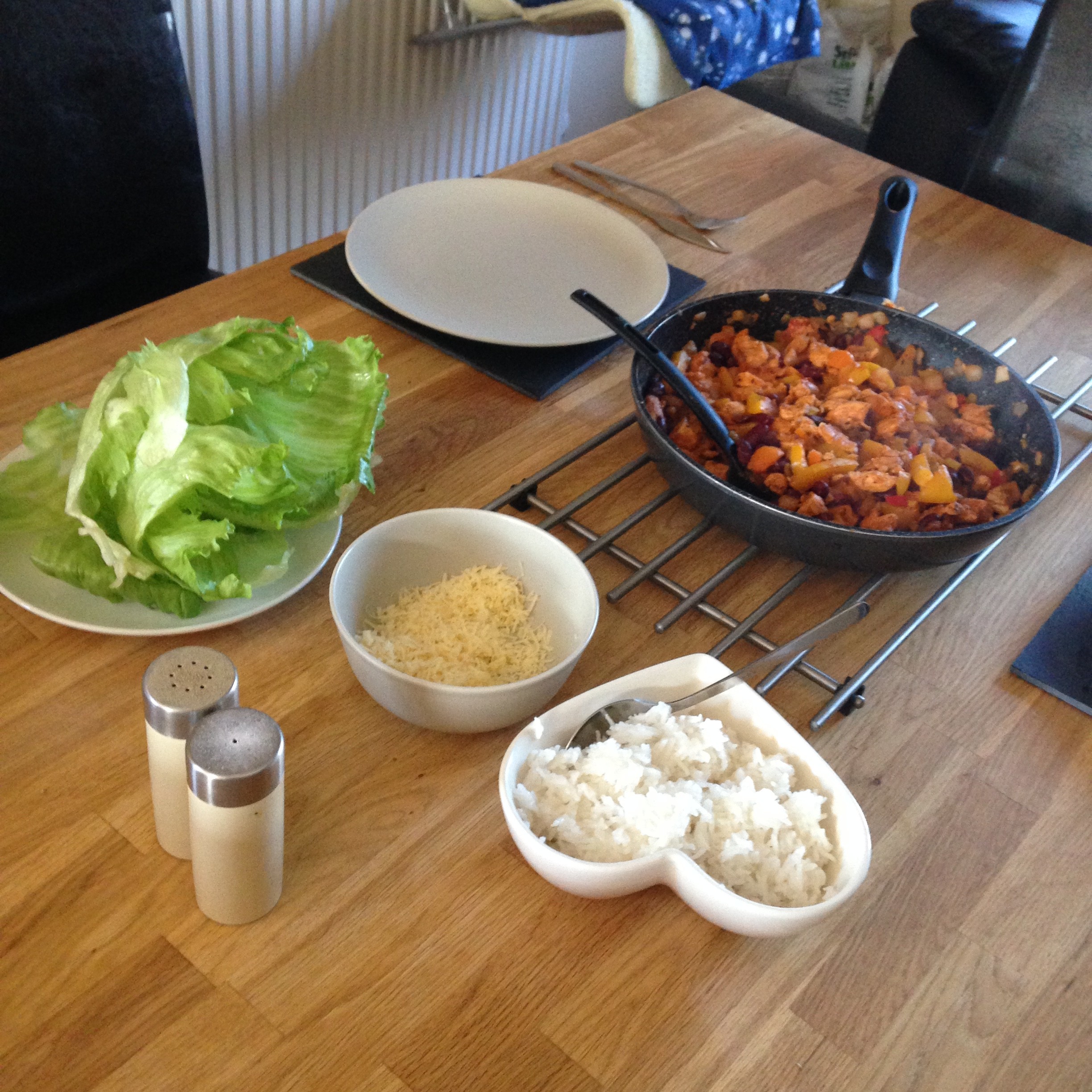 Almost 3 years ago (whilst living the Sunny lifestyle in Lanzarote) I decided to make Chicken Fajitas for the first time ever.. and my husband protested greatly… I think his words were "Oh i don't want them… you know i hate peppers and stuff why would i like them?"…. I ignored him and made them anyway and now it's his very favourite meal! Oh how i love to prove him wrong lol!
We usually have Fajitas at least once a week and I wasn't about to stop even being on my Slimming World diet! I have put together my Syn free recipe for you all to enjoy 🙂
The main thing is to swap the tortilla wraps for large lettuce leafs and they are still as delicious.. or if you really cannot resist the wraps i have found the Weight watchers brown and white wraps are some of the lowest at only 4.5 syns each or 1 wrap is a Healthy extra B. Sometimes i treat myself to one wrap and cut it into strips. Then i can add a couple of strips in with my lettuce leafs 🙂
Servings:

2 – 3 


Syns: FREE


Heat:

Medium
---
Ingredients: 
This recipe is for "Chicken Fajitas"
For Beef Fajitas: Use 350g lean thinly sliced beef and use a beef stock cube
Could also be made with Turkey and Pork too.
To serve:
I use 4 Large lettuce leafs
I serve with 50g of long grain rice each
I also use my 40g Low fat cheese Healthy extra A allowance
---
Method:
Slice Peppers and Onion.
Heat a frying pan on the hob, spritz with a little Frylight and add the pepper and onion.
Drain/wash the Kidney beans and add to the pan with Paprika, Cayenne Pepper, Hot Chilli Powder, Garlic, Black Pepper, Salt and Basil. Cook on a medium heat.
Make up 200ml of boiling water and add the Chicken stock cube to make the chicken stock. Add this to the pan and mix well.
Add the thinly sliced chicken to the pan and cook on a medium heat until everything is softened/cooked and the water has completely evaporated.
Serve in the pan or a special cast iron fajita pan to keep warm.
Recipe Created by Fatgirlskinny. Please do not use or recreate this recipe without prior permission.
---
Check out these awesome photos from my followers…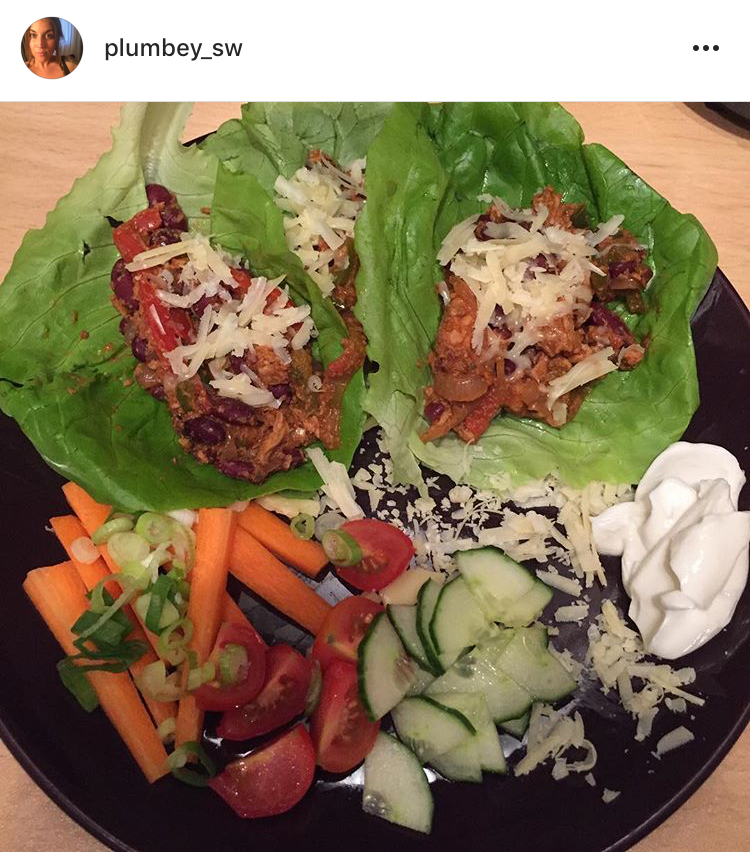 ---
Have you created this meal? Please tag me in your photos on Instagram and you might get featured on my blog. Visit me on Instagram… @Fatgirlskinny__
---
Do you need some support? Are you lacking in inspiration? Join our Facebook page to make new Slimming World friends.