Delicious spicy chicken fajitas, completely Syn Free* when following the Slimming World plan. Lean, healthy and a hit with all of the family.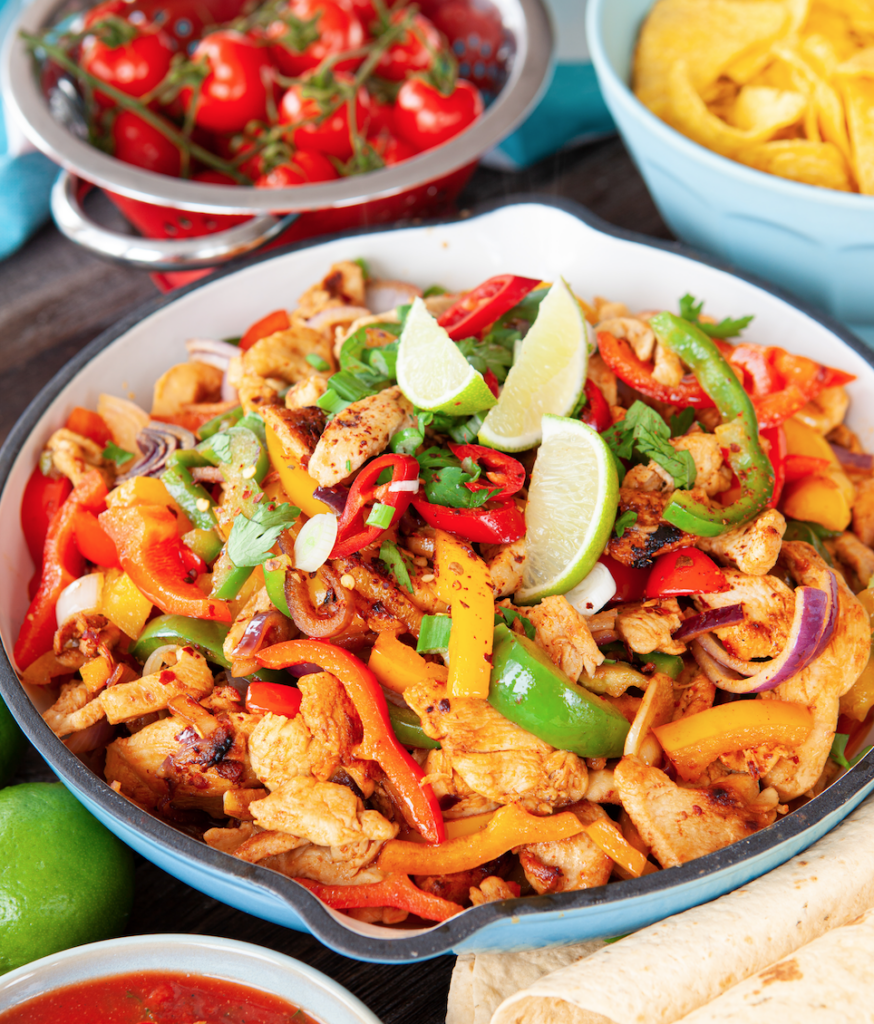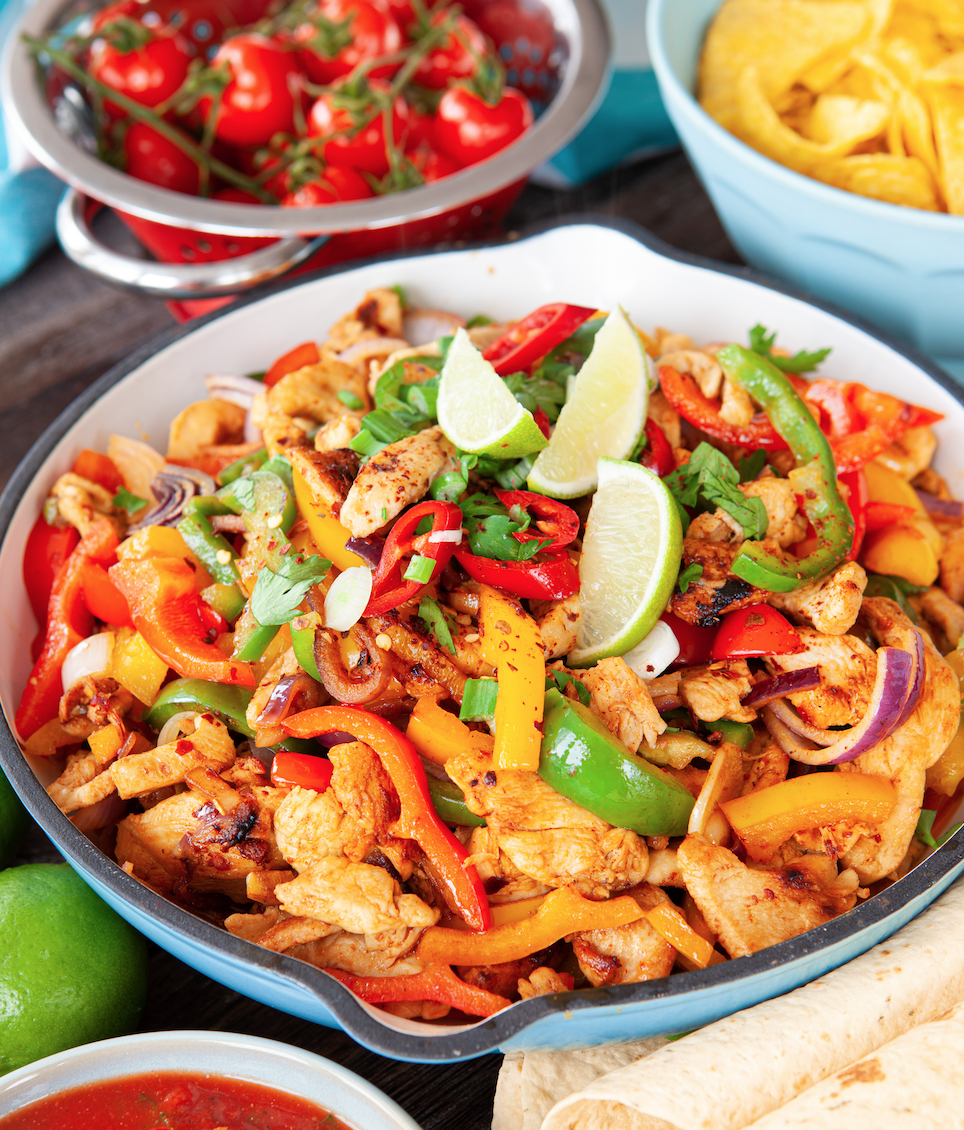 Almost 11 years ago (whilst living the Sunny lifestyle in Lanzarote) I decided to make Chicken Fajitas for the first time ever.. and MrFatgirlskinny protested greatly… I think his words were "Oh i don't want them… you know i hate peppers and stuff why would i like them?"…. I ignored him and made them anyway and now it's his very favourite meal! Oh how i love to prove him wrong lol!
We usually have Fajitas at least once a week and I wasn't about to stop even being on my Slimming World plan! I have put together my Syn free recipe for you all to enjoy 🙂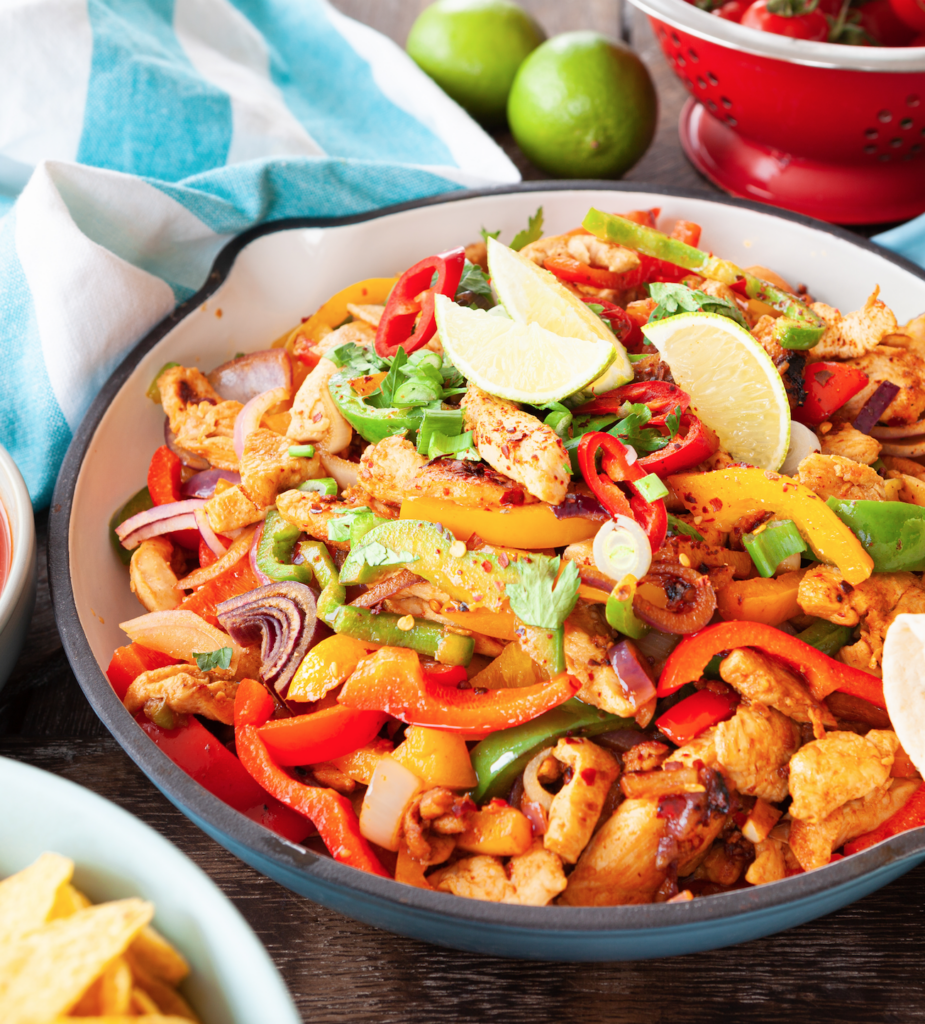 WHY ARE THESE THE BEST CHICKEN FAJITAS?
Tasty
Spicy
Delicious
Cheap
Loved by all of the family
Quick and easy to make
Spicy
SERVING TIPS TO SAVE THE SYNS
Swap Tortilla wraps for large lettuce leaves
Serve over rice instead of having wraps
Use one Weight Watchers wrap (Healthy extra B or 6 Syns) cut into slices and place a few inside of a large lettuce leaf.
Serve with grated cheese from your Healthy extra A allowance.
Swap sour cream for a dollop of Fat free fromage frais.
IS THIS RECIPE SLIMMING WORLD FRIENDLY?
Absolutely.. this dish is FULL of speed foods, protein and lean meat. Fill up on this wonderful dish.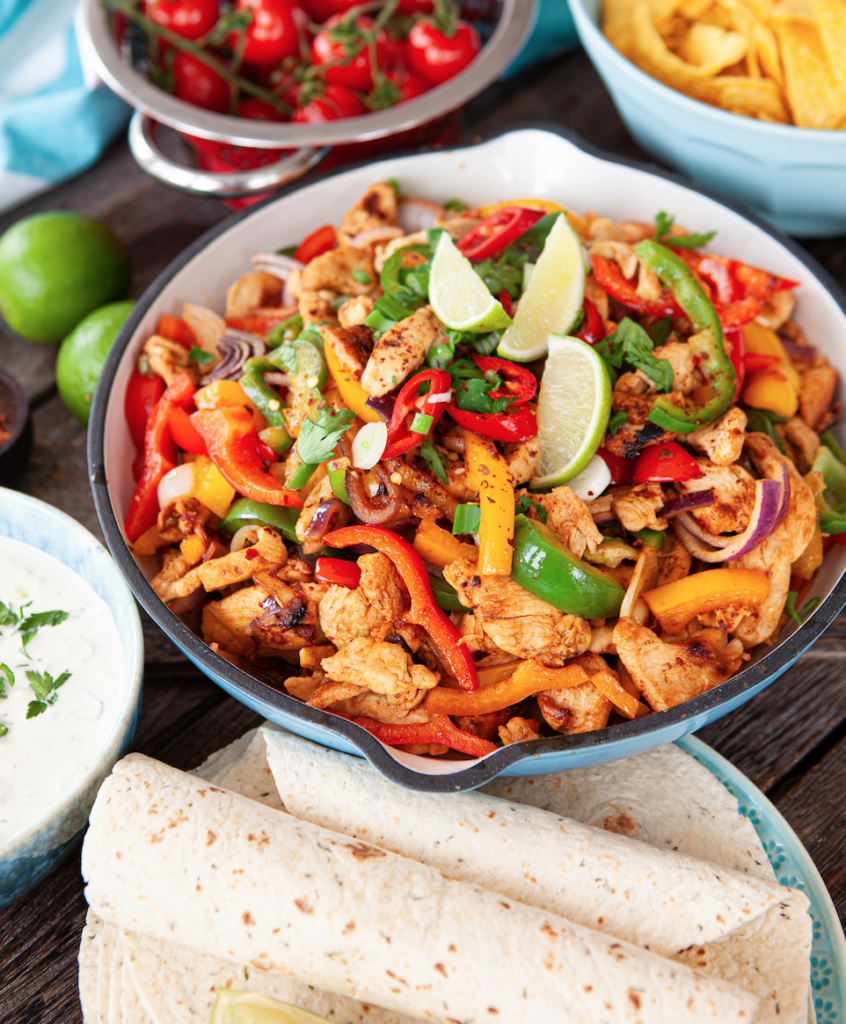 Syn Free Chicken Fajitas
Slimming World Syns: Zero*Weight Watchers Points: Coming SoonCalories: 236 Per Serving
Ingredients
300g

Skinless Chicken Breast

(Thinly Sliced, Diced)

400g

Kidney Beans

(Drained and Washed)

1

Red Pepper

(Sliced into strips)

1

Yellow Pepper

(Sliced into strips)

1

Small Onion

(Diced)

200ml

Boiling Chicken Stock

4 tsp

Paprika

½ tsp

Smoked Paprika

½ tsp

Hot Chilli Powder

½ tsp

Dried Basil

1 tsp

Cayenne Pepper

1

Garlic Clove

(Crushed)

Pinch Salt & Pepper
Instructions
Add boiling chicken stock to a large pan and bring to a simmer.

Add peppers, onion, kidney beans, paprika, smoked paprika, hot chilli powder, basil, cayenne pepper, garlic, salt and pepper. Stir well, cover with a lid and allow to simmer for 10 minutes until the pepper and onion are softened.

Remove lid, add the chicken and continue to simmer until everything is cooked through and all of the liquid is reduced.

Serve with your choice of sides.
Notes
*Slimming World Syns and Weight Watchers Points are all approximate and estimated by the fatgirlskinny.net team. They have not been verified by an official source.
Have you created this recipe?
Please let me know how it turned out! Leave a comment below or share a photo on Instagram tagging me at @fatgirlskinny__ and the hashtag #fatgirlskinny.