Delicious Slimming World friendly Syn Free Oven Roasted Brussel Sprouts With Bacon. Perfect for your ultimate Christmas dinner.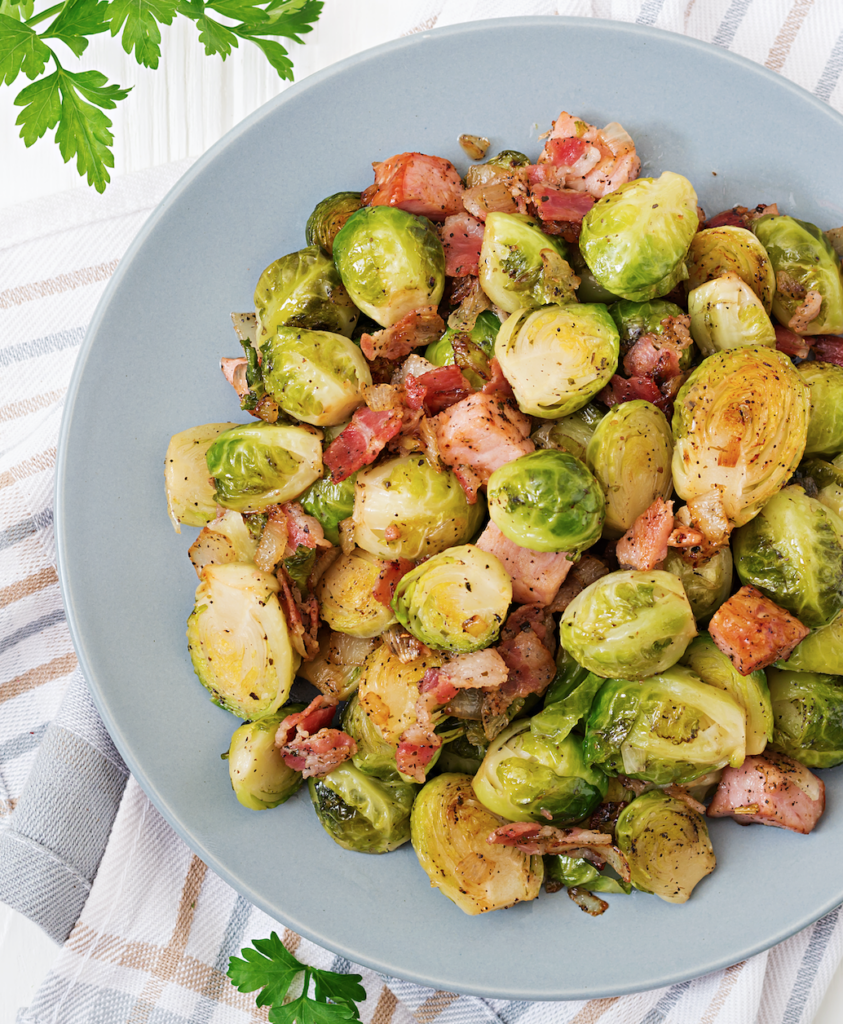 Brussel Sprouts.. Love them or Hate them.. they are usually a big debate at Christmas. I absolutely adore sprouts, even when I was a child I would eat them first before touching anything else on my plate (yes yes I am a little strange). But Mr Fatgirlskinny HATES them.. so we don't have them often. I find roasting them with bacon makes all the difference and is a bit of a twist on the boring traditional dish. (Oh and it's Syn free too)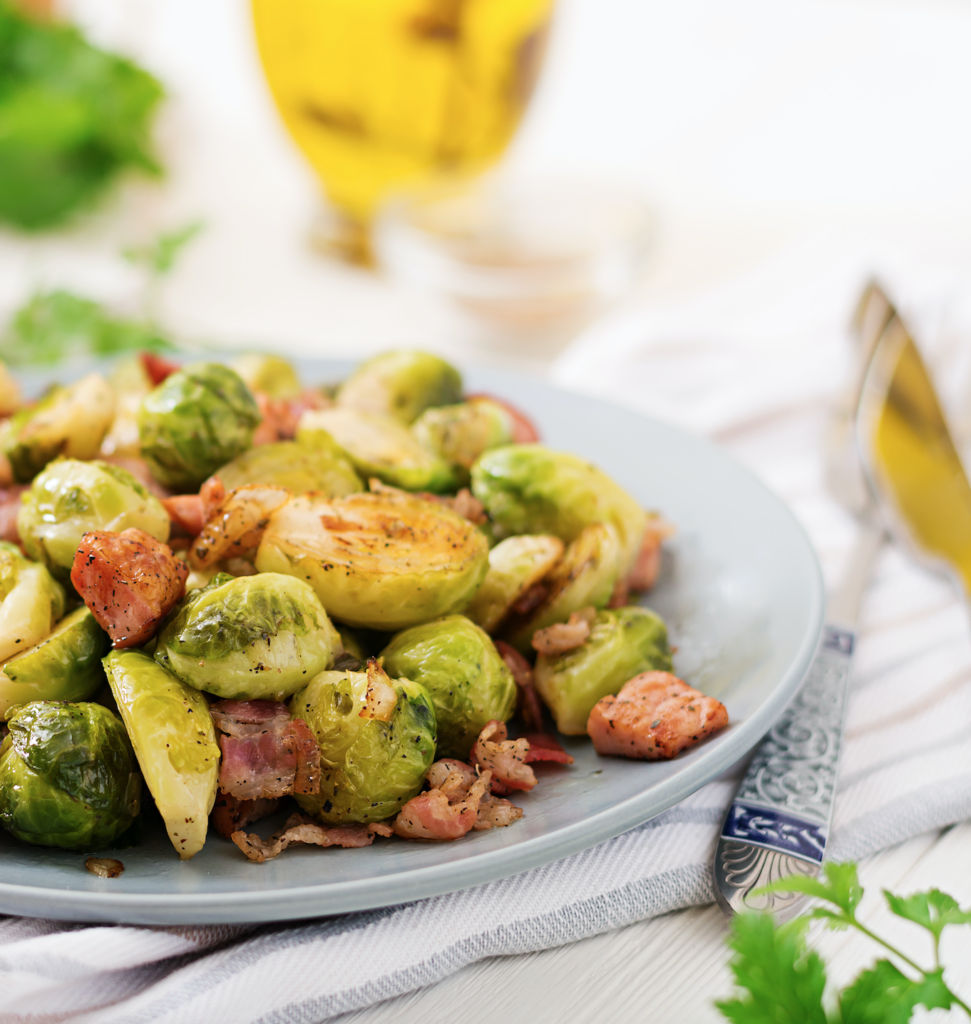 I have created this recipe to inspire everyone to try something new at Christmas and for anyone who is convinced they don't like Brussel Sprouts. I always believe the reason people dislike them so much is because they over cooked and mushy. The trick is to roast them at a high temperature so that they are crispy on the outside and soft on the inside (not soggy).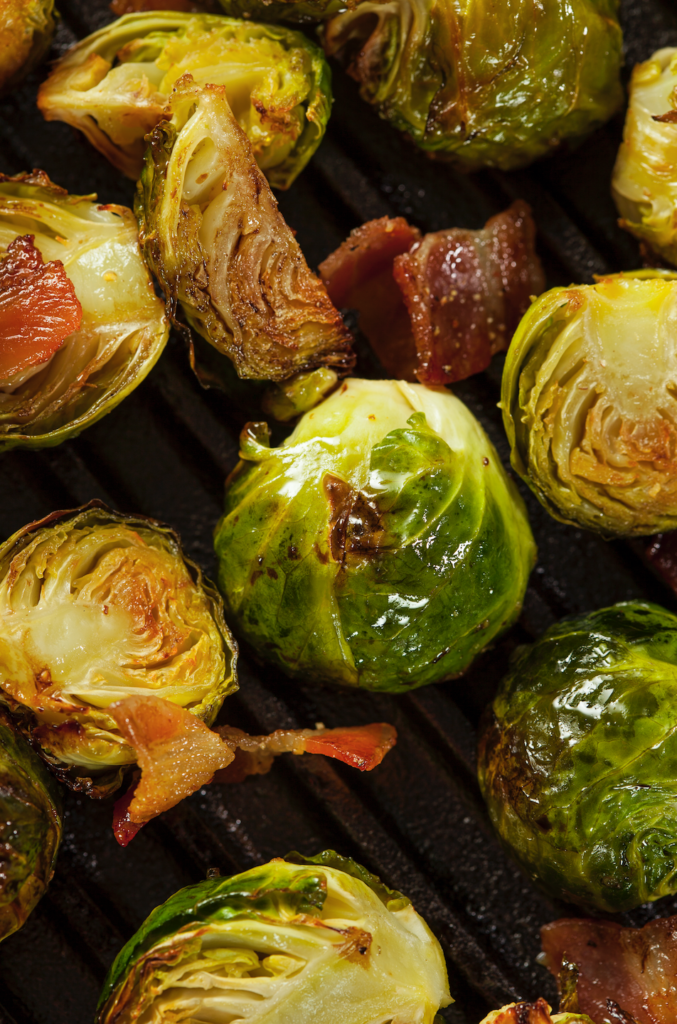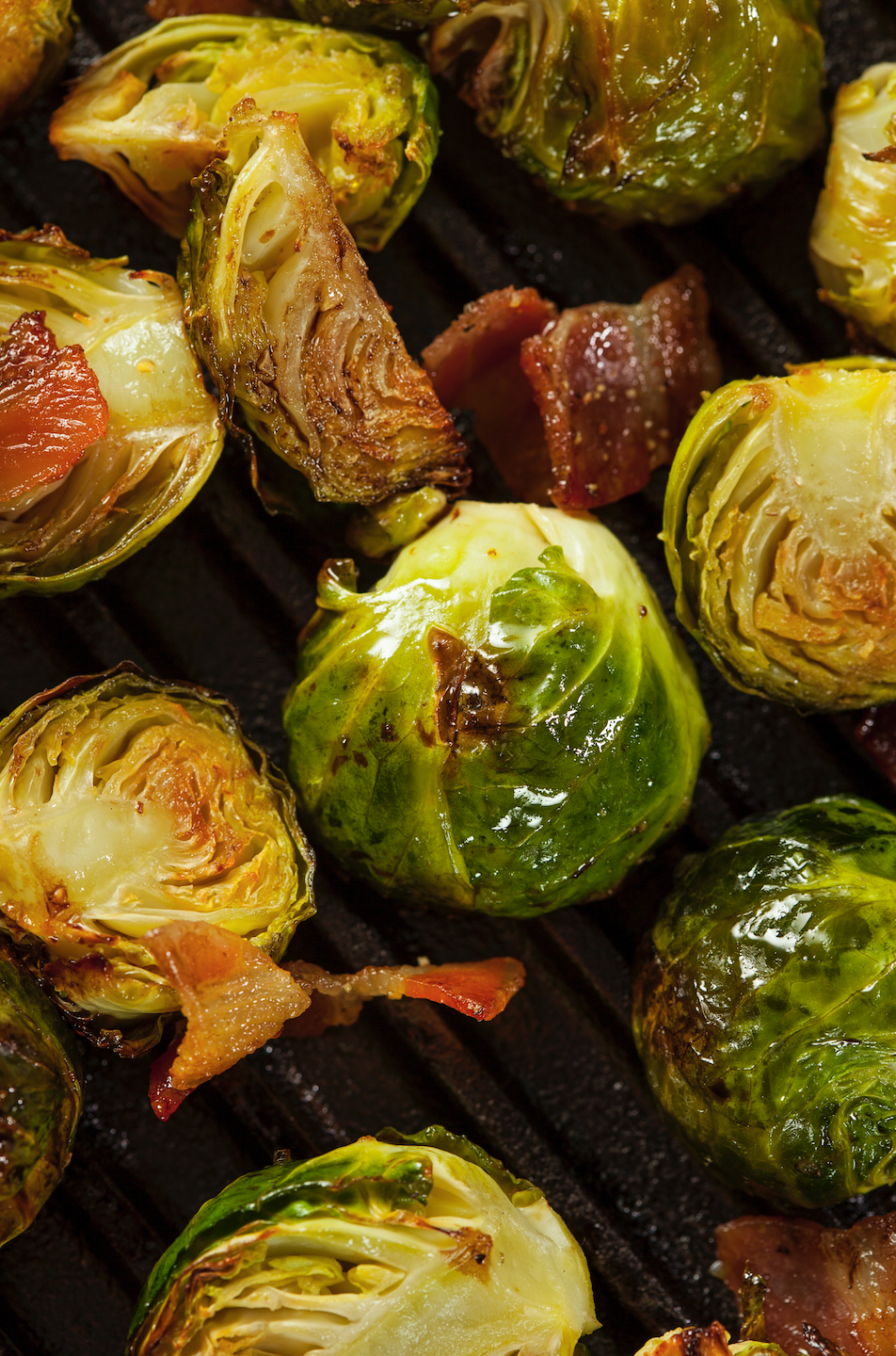 If you are creating the ultimate Sunday Lunch or Christmas dinner you need some other great recipes to compliment these stunning sprouts. Why not try: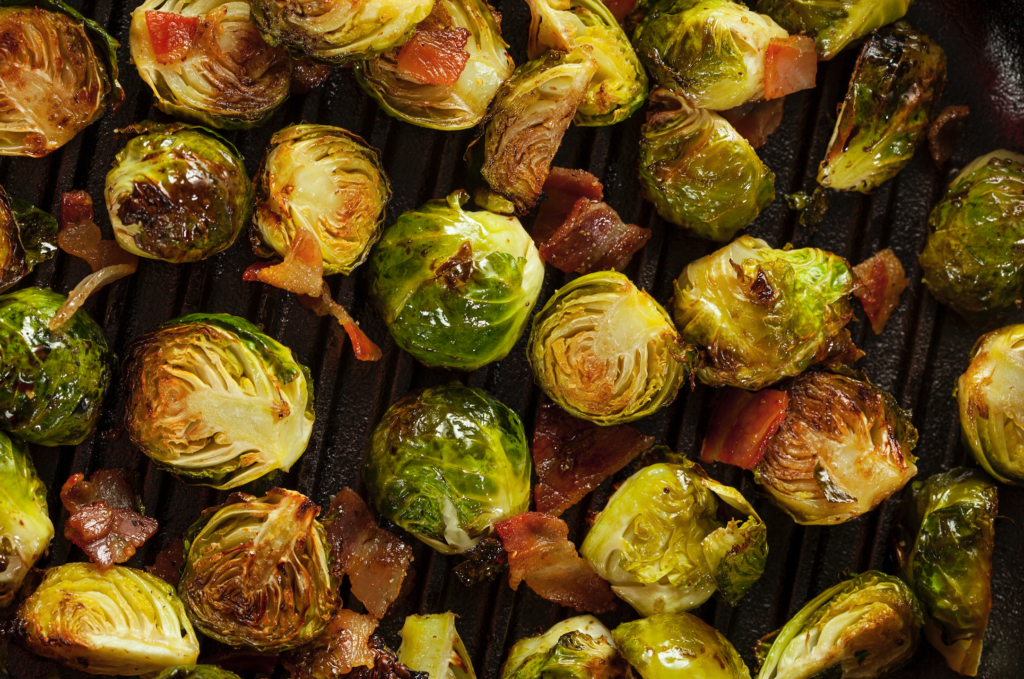 Oven Roasted Brussel Sprouts With Bacon
Slimming World Syns: ZeroCalories: Coming SoonWeight Watchers Points: Coming Soon
Ingredients
400

grams

Brussel Sprouts

(Peeled and stalks removed)

5

Bacon Medallions

Salt And Pepper

Frylight
Instructions
Preheat oven to 180c/160c Fan/Gas Mark 3.

Par boil the Brussel Sprouts for 2 minutes, remove, drain and dry on kitchen roll.

Slice the bacon into small pieces.

Spritz a deep baking pan with Frylight and add the sprouts. Season with plenty of Salt and Pepper.

Sprinkle over the bacon pieces and coat everything in a fine mist of Frylight.

Roast in the oven for 20 – 25 minutes, turning half way.

Serve with your delicious Christmas dinner and make everyone fall in love with sprouts.