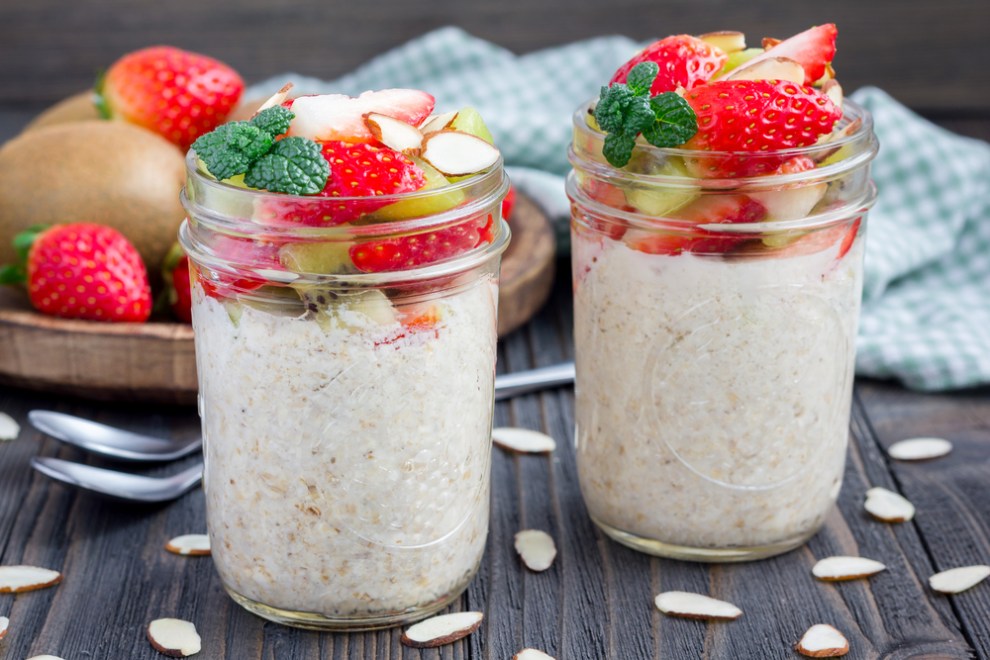 As a fellow Slimming World follower.. I also went totally bonkers over this awesome breakfast. It feels so naughty and it's so easy to make. Not forgetting the fact it's totally Syn free too!
This recipe works well because it avoids using your daily Healthy Extra A allowance by not having to use milk. Leaving it to be used elsewhere.
---
Ingredients:
40g Unflavoured Porridge oats (6 Syns if not using at a healthy extra)
200g Fat free natural yogurt (or try a flavoured Muller Light for 1 Syn)
Mixed berries, Strawberries, Raspberries (Frozen fruit works really well because it defrosts in the fridge)
---
Method:
Start with a small layer of yogurt in the bottom of your jar, then a layer of porridge, then a layer of fruit. Repeat until the jar is full.
Cover the jar and leave overnight in the fridge to allow the porridge to absorb the yoghurt.
Serve for breakfast in the morning.
Other speed fruits that work really well are: Bananas, Oranges, Pear, Apple, peaches etc. Try apple and a pinch of Cinnamon it's delicious.
These Airtight Jars work really well for this recipe.
---