Fatgirlskinny Pick Of The Week 11 | Slimming World Essentials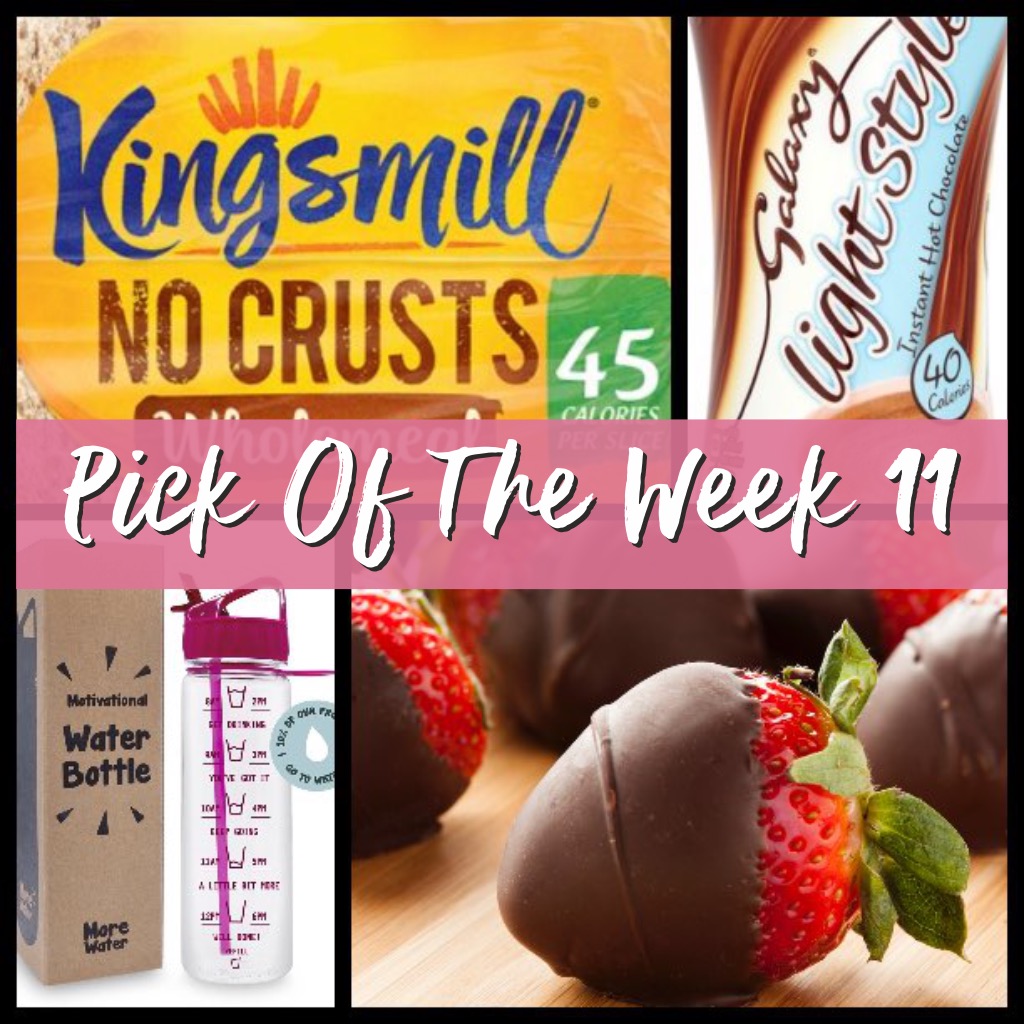 Pick Of The Week Starting: 07/10/2017
Hey guys, it's that time of week again! So here I am with my top picks of the week.
I have tried so hard to stay on plan this week but had no loss unfortunately.. I fear I am failing at this weight loss game!! But I have made the decision to rejoin the gym once we return from our cruise. Working out is my biggest motivation…
I have been feeling very sluggish.. I think I may be dehydrated so I am trying really hard to drink as much water as possible. I have always been terrible at drinking enough liquid each day! This is one of the reasons I have had kidney stones in the past. So I am hoping my new water bottle purchase will help me with that.
Anyway don't forget  most of the pink links are clickable and so are most of the photos.
I hope you have all had amazing losses this week and don't forget to follow me on Instagram Fatgirlskinny__
---
Firstly.. have you checked out our Facebook group? The group has almost 1500 members now and its growing daily.. it's a great place to find out Syn values and cheeky Slimming World recipes. So please check it out.
---
Recipe Of The Week
I am becoming a little bit obsessed with these 1 Syn chocolate covered strawberries accompanied by a glass of prosecco (5 Syns) in the evening.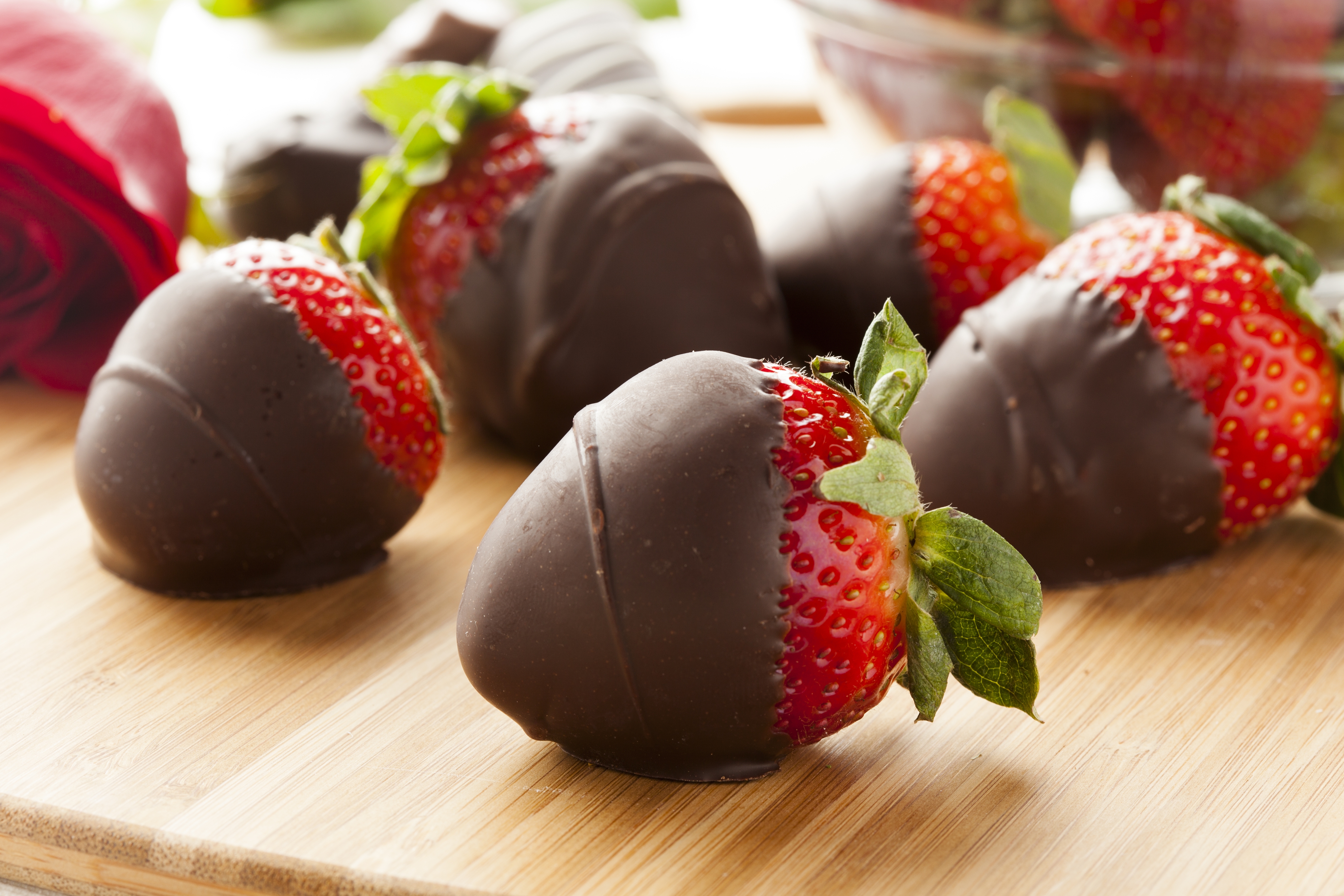 They are perfect to make up for a girls night in too!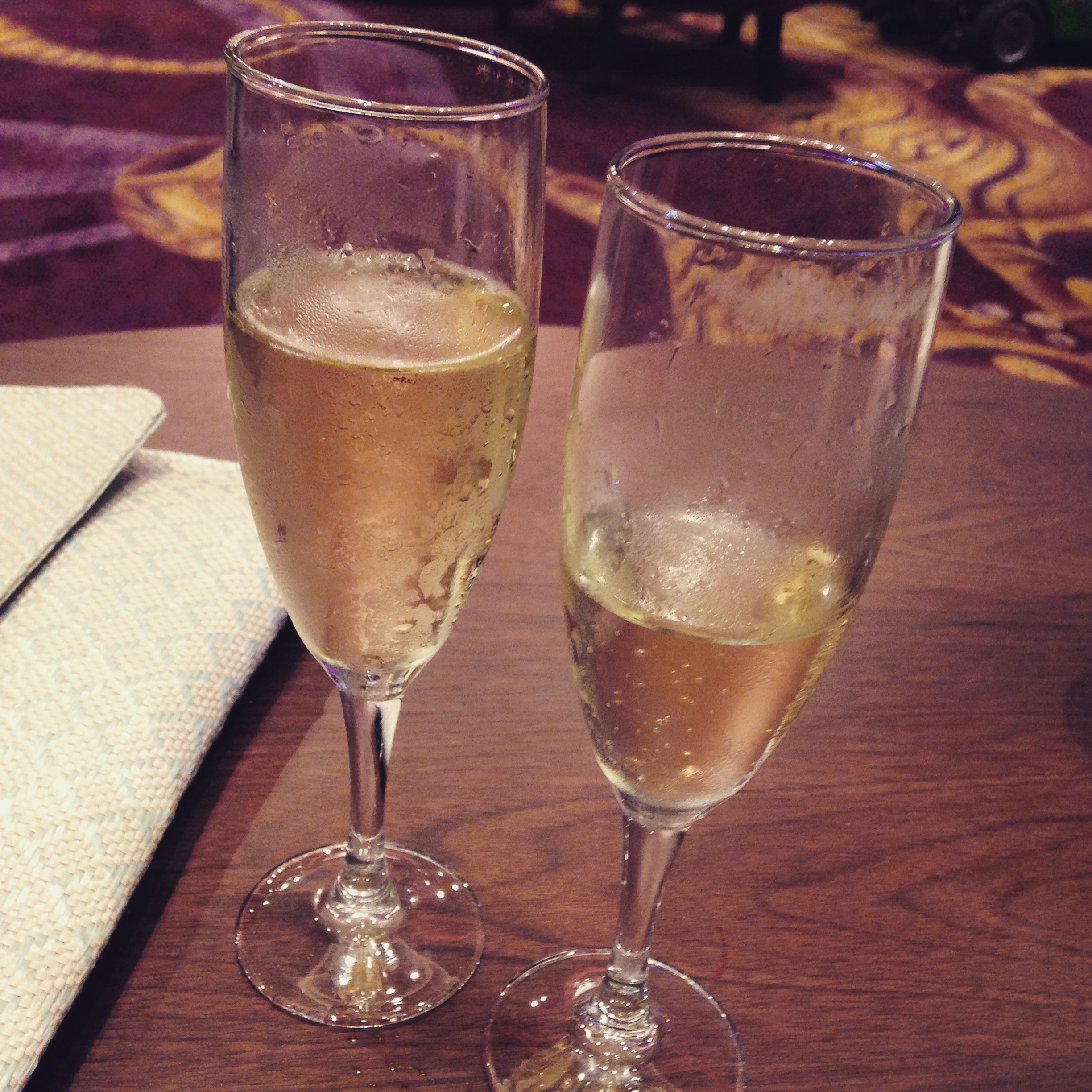 Don't forget to tag me on Instagram if you do create this recipe @fatgirlskinny__
---
Quote Of The Week
No one ever said this would be easy right? If were motivated and hated food we wouldn't have become overweight in the first place right? Gaining weight is much easier than losing it.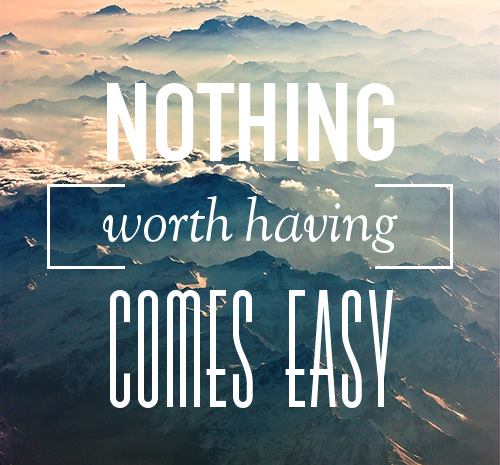 ---
Stay Hydrated
As I mentioned above I am really struggling to stay hydrated recently. So I have purchase this amazing motivational water bottle…It's fabulous. You simply fill it up at 8am and you drink to the next line each hour. When you get to 1pm you refill and start again. Available from Amazon here.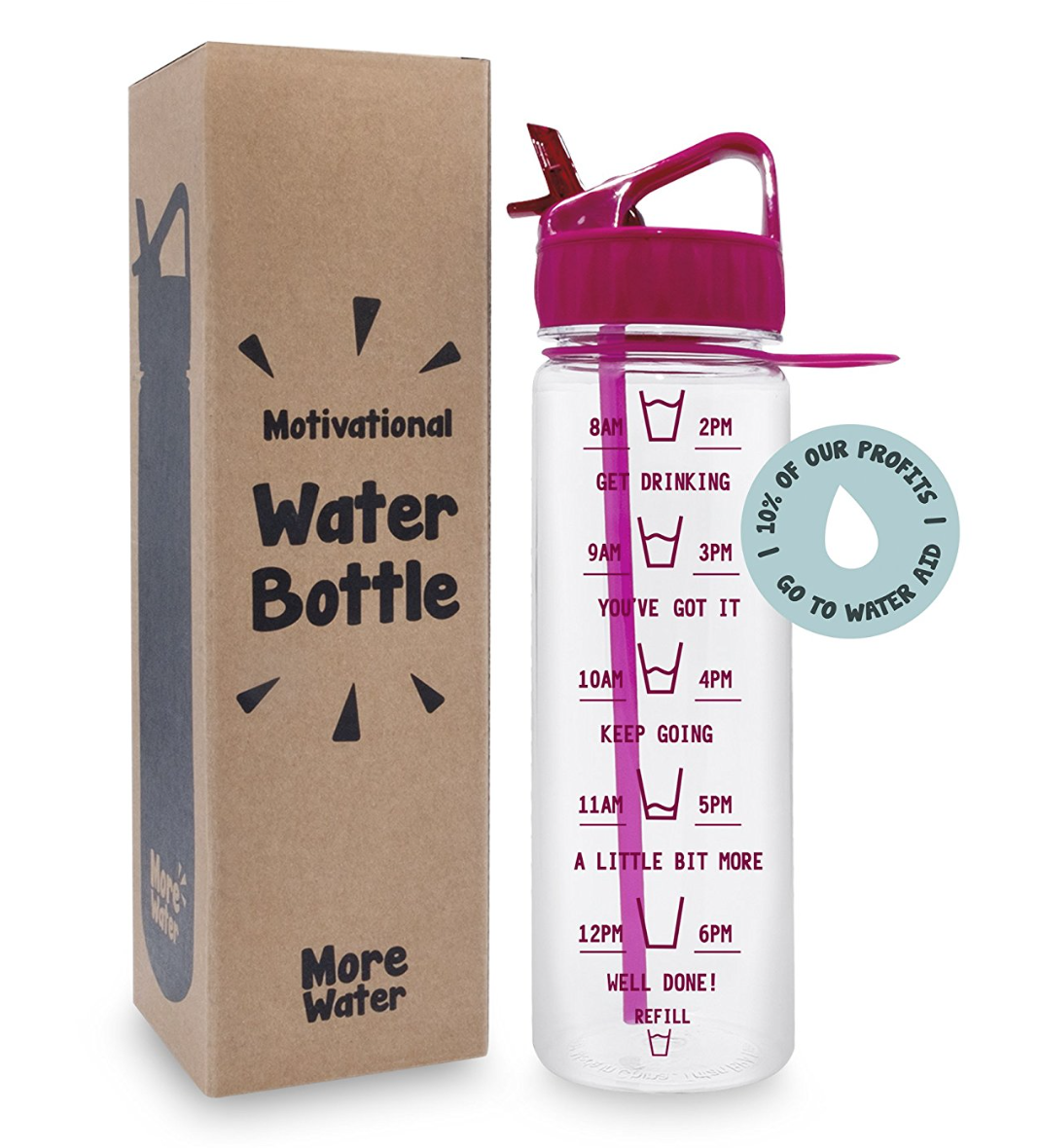 I will be honest I thought it would be a bit of a gimmick but actually I am finding its a bit of a daily challenge and I am really using it.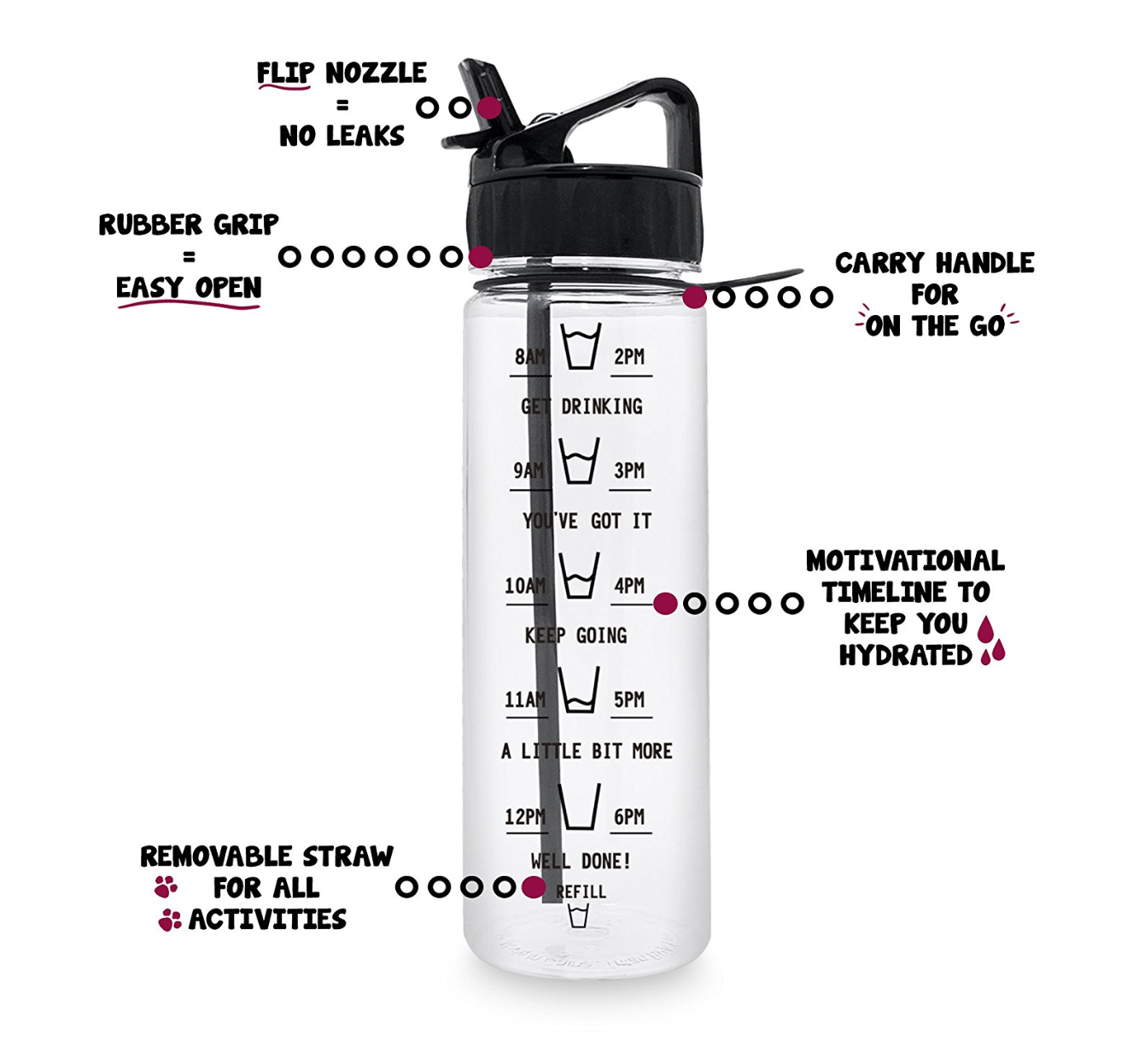 Grab one from Amazon here.. or I have noticed they have them in New Look and Robert Dyas too.
---
Slimming World News
If you follow Slimming World online you will have noticed that we are missing out.. we have never been able to order HIFI Bars.. only group attendees can purchase. In the past I have asked a friend to get them for me.
But no more.. we can now order them online..but only if you are a paid online member.

If you aren't a paid member I find the best place to order HIFI bars is Ebay.. there are lots of consultants who sell them on there. You can get some fairly good deals too.
---
Cold Nights Are Coming..
Have you noticed the nights are getting darker and colder? My syns are definitely being used on some evening hot choccies with a biscuit or two.. Some hot choccies are better than others Syn wise though.
I find a mug of hot chocolate is one of the best ways to get that chocolate fix with a very low syn impact too.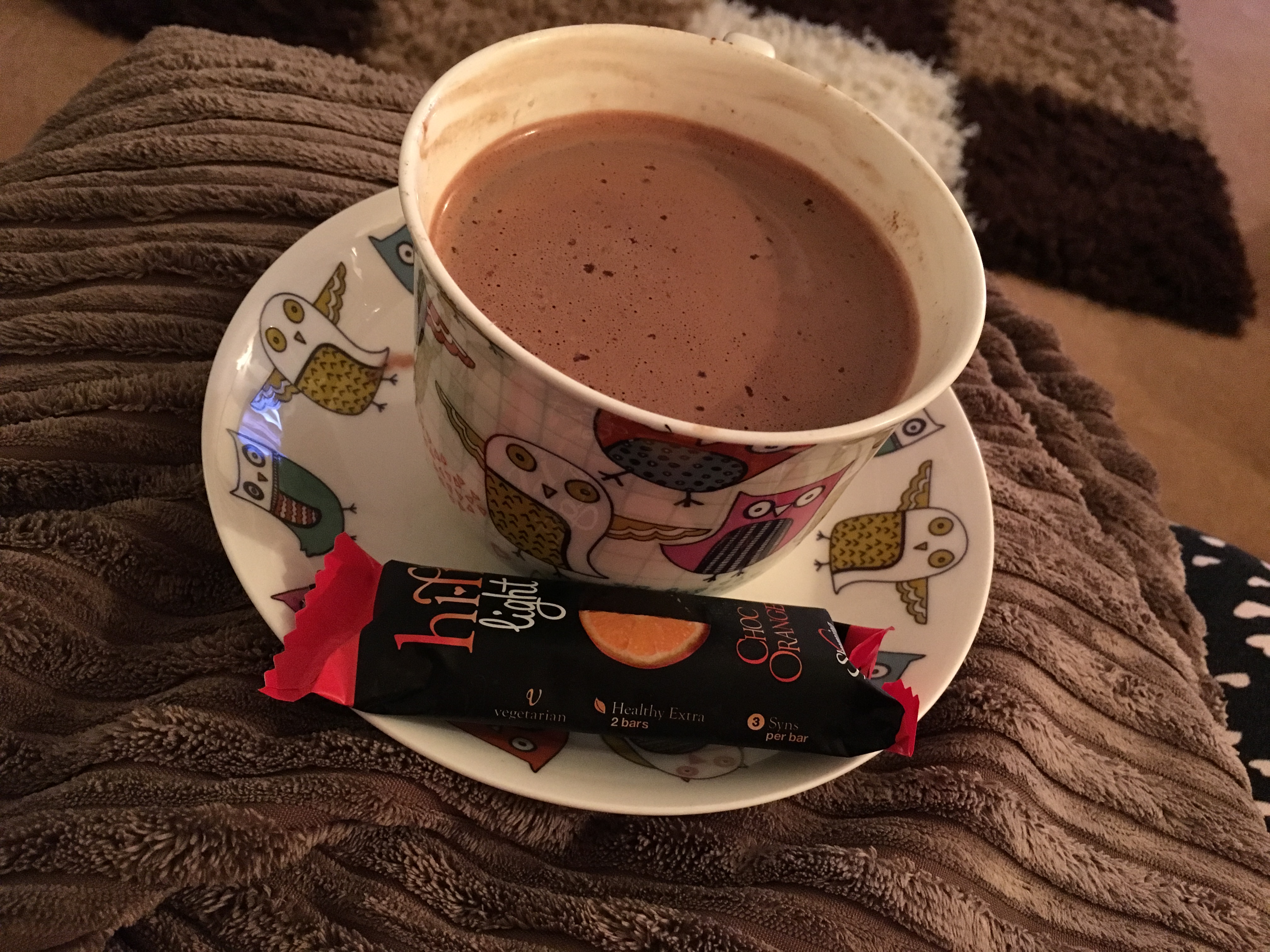 Yes I adore my Owl mug too lol.. I am always being asked on Instagram where I got this from.. well actually I picked it up from Wellsbourne market years ago. But you can purchase the set here on Amazon.
 Options Hot Chocolate

Salted Caramel Flavour 11g Sachet
1.5 SYNS

……………………………………………………………
 Cadbury Highlights Hot Chocolate

Fudge Flavour 11g Sachet
2 SYNS 

……………………………………………………………
 Galaxy Light Style Hot Chocolate


10g Serving




2 SYNS
---
Top Pick Of The Week
I love Kingsmill Wholemeal No Crusts because you can have 3 slices as you Healthy Extra. It feels like you are getting so much for your allowance! Or they are just 2 Syns per slice.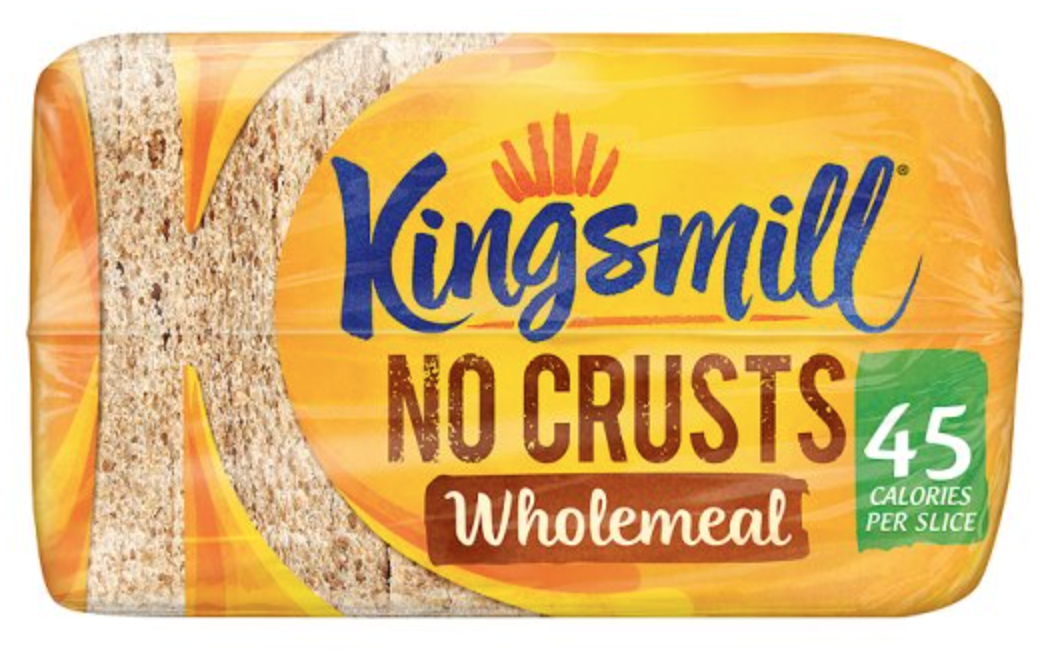 ---
One last reminder for the day.. Don't forget to sign up to and use Topcashback when doing your shopping online. Sign up is free. Whenever you order online always check the site to see if there is cash back or voucher codes to use. If you sign up through my link below you will earn a bonus £2.50.

---
Well my lovelies that is all for this week…  I would love to hear some of your favourite picks.. or if you would like your product featured simply drop me a message via the contact page.
Kirsty xx
---
All of the Syns and prices listed above are correct on the date of publishing. Please check the Slimming World App for current Syn Values.