Quick and easy Slimming World friendly stir fried chicken in a delicious sweet orange sauce. This low Syn recipe makes the perfect weeknight meal!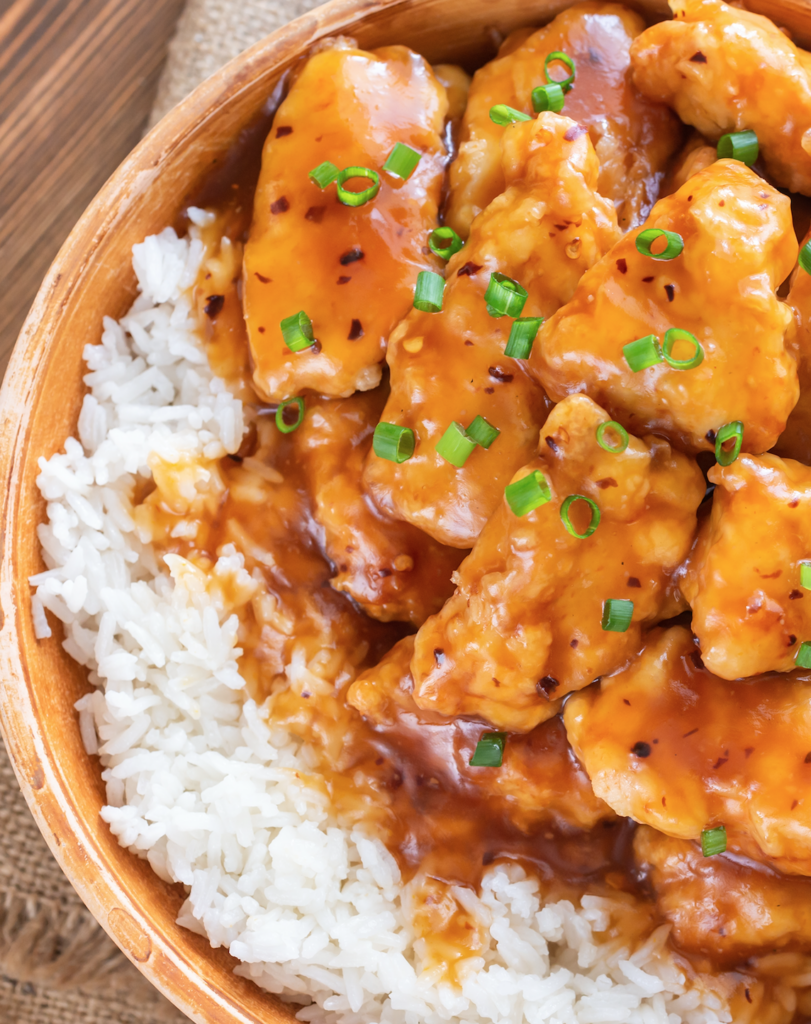 This delicious version of the popular Chinese Orange Chicken packs in all of the amazing sweet and savoury orange flavour of the restaurant style version, but with only a fraction of the calories and fat. Making this Slimming World friendly meant it had to be naturally sweetened with honey making this an acceptable low syn evening meal when following the Slimming World plan.
So many orange chicken recipes I see online are made using Fanta Orange to try and keep the recipe low in Syns. I however prefer to allow a couple of extra Syns and use fresh Orange juice. Meaning you are left with a delicious sticky authentic Chinese orange chicken fakeaway.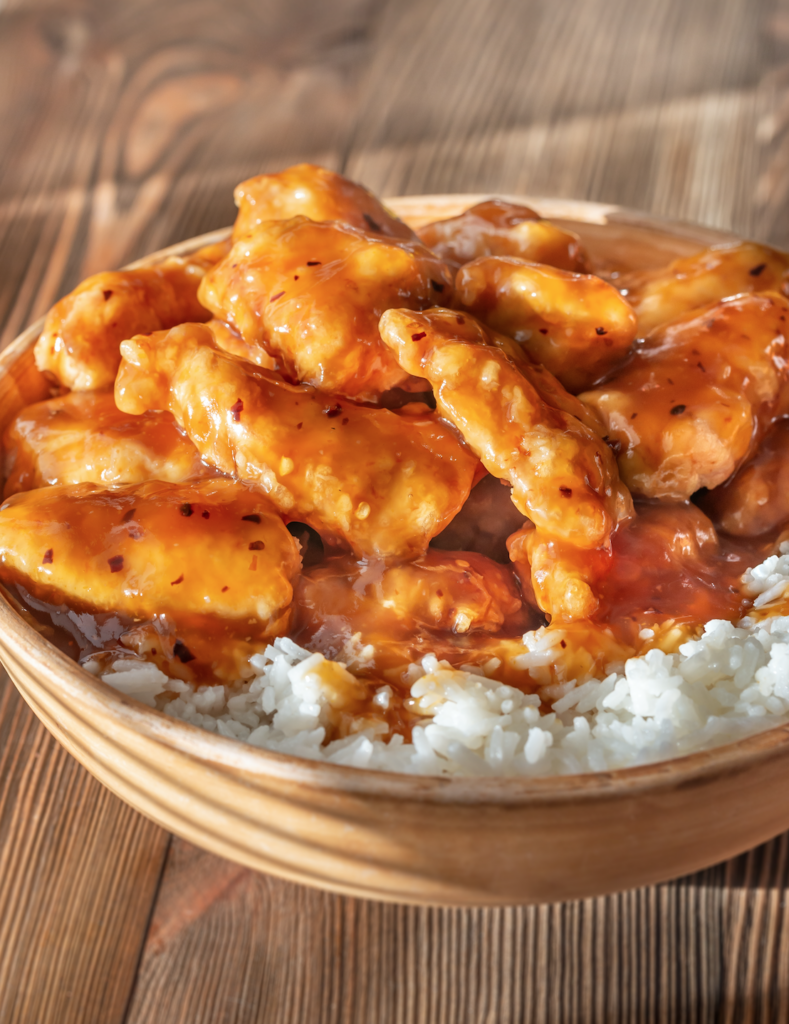 WHY IS THIS THE BEST ORANGE CHICKEN?
Delicious
Zesty
Naturally sweet
Low Syn
Ready in just 20 minutes
CAN I REHEAT OR FREEZE THS ORANGE CHICKEN?
Yes allow to cool before storing in an airtight container.
Keep in the fridge for up to 3 days or in the freezer for 1 month. Defrost completely before reheating in a pan.
IS THIS ORANGE CHICKEN SLIMMING WORLD FRIENDLY?
It is indeed.. just allow a few syns for the orange juice, honey, cornflour and chilli sauce. This recipe is enough to serve 2 people so allow 4 Syns per portion.
Should we be afraid to use our Syns? Absolutely not! They are there to be used…. yes there are many Syn free recipes to try! BUT sometimes it's nice to try something new.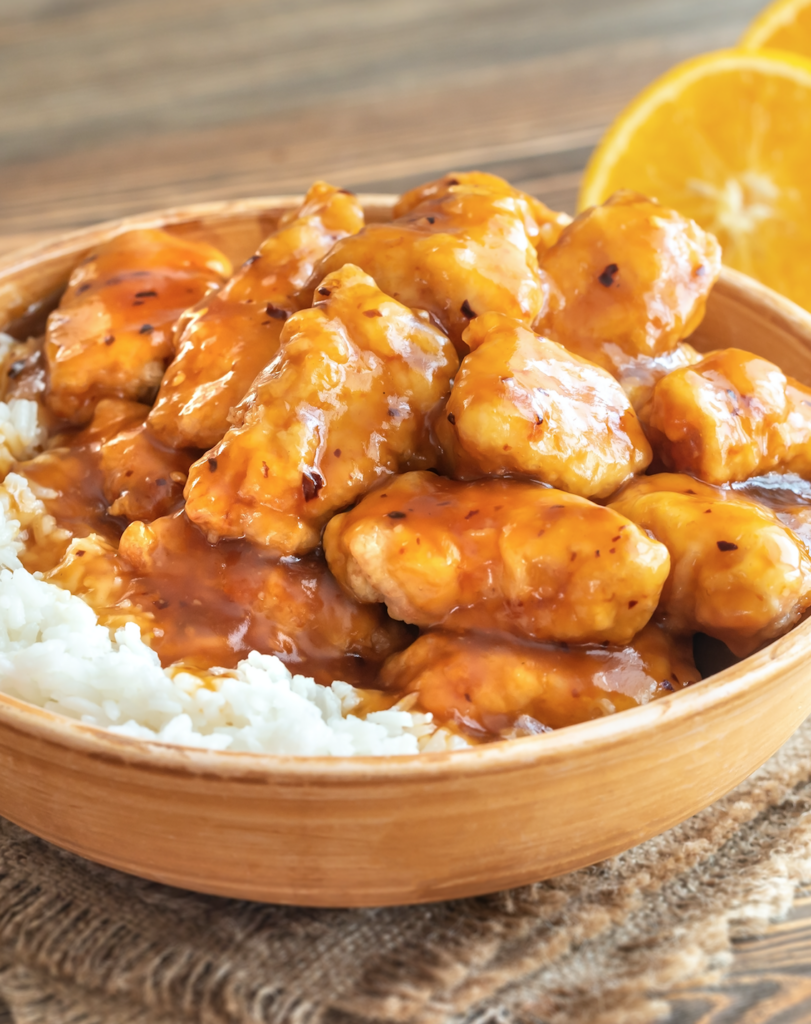 Low Syn Orange Chicken
Slimming World Syns: 4 Per ServingWeight Watchers Points: Coming SoonCalories: 400 Calories Per Serving
Ingredients
2

Skinless Boneless Chicken Breasts

(Diced)

80ml

Smooth Orange Juice

(1.5 Syns)

2 Level tbsp

Honey

(5 Syns)

1 level tbsp

Sriracha Hot Chilli Sauce

(½ A syn)

2 tbsp

Dark Soy Sauce

1 tbsp

Rice Vinegar

½ tsp

Garlic Granules

¼ tsp

Ground Ginger

1 Level tbsp

Cornflour

(1 Syn)

1 tbsp

Cold Water

Pinch

Salt

Pinch

Black Pepper

Frylight
Instructions
Spritz some Frylight in a pan over medium-high heat, add the chicken and sauté until cooked through, about 2-4 minutes per side.

In a small cup mix together cornflour and 1 tablespoon of water.

In a seperate bowl add orange juce. honey, sriracha, soy sauce, rice vinegar, garlic granules, ginger, salt, pepper and the cornflour mix. Stir throughly.

Add the sauce to the pan and over a medium heat cook the chicken in the sauce until it thickens. Serve with your choice of side.
IF YOU TRIED THIS RECIPE WHY NOT TAG ME ON INSTAGRAM @fatgirlskinny__ AND HASHTAG IT #FATGIRLSKINNY