Chicken Goulash | Slimming World Recipe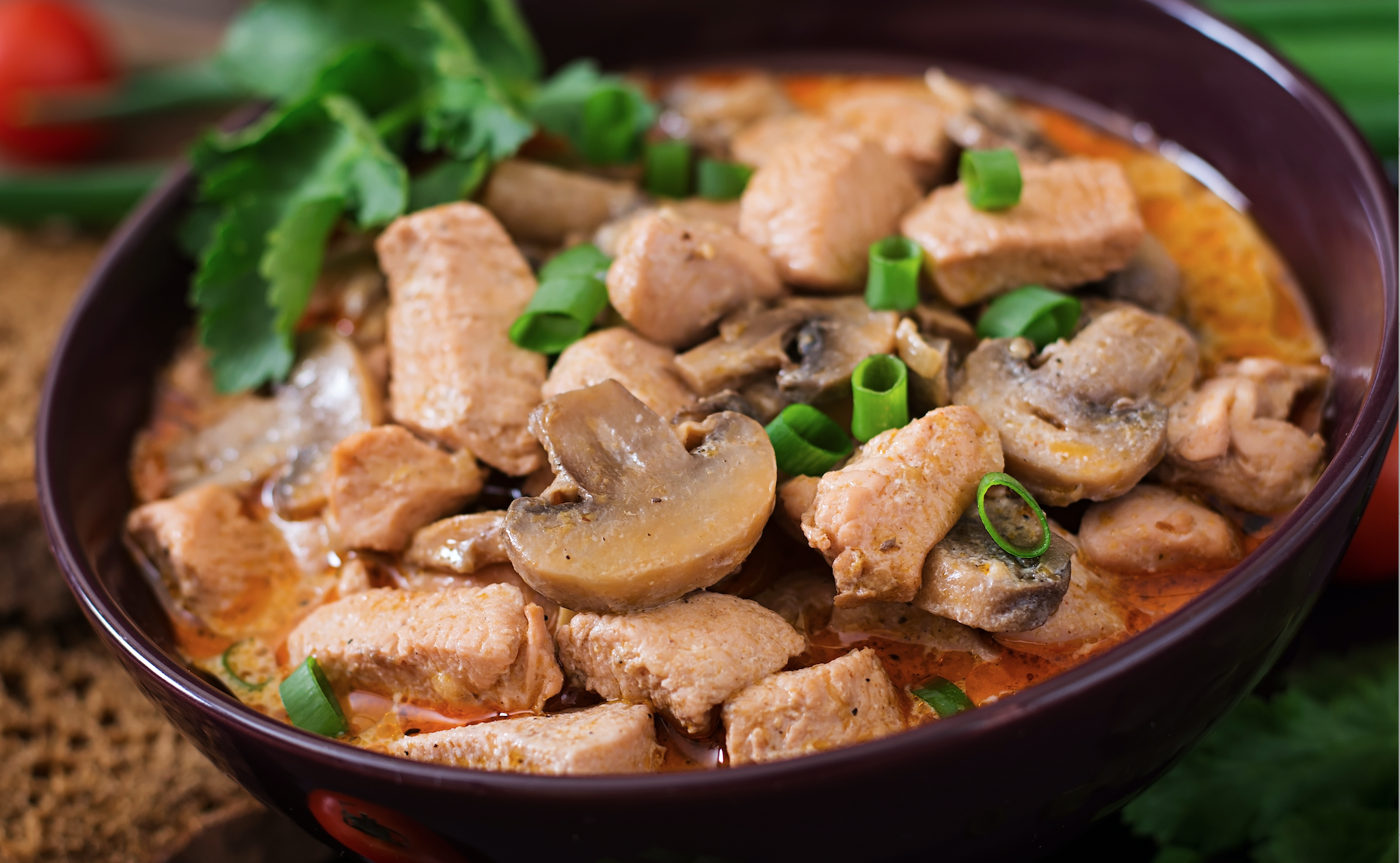 This Syn Free Hungarian Paprika Infused Chicken Goulash recipe is full of spice and flavour.. Serve alongside rice or your favourite speedy salad/vegetables.
If you shy away from spice.. try reducing the Cayenne Pepper to half a Teaspoon.. or if you prefer a real kick try doubling it. If you aren't keen on mushrooms feel free to leave them out, I know they aren't everyones cup of tea.
SERVINGS: 4
SYNS: ZERO
---
INGREDIENTS
5 Chicken Skinless Breasts
1 Large Onion
2 Cloves Of Garlic
300g Mushrooms
1 Yellow Pepper
1 Red Pepper
1 Tsp Caraway Seeds
1 Tbsp Smoked Paprika
1 Tsp Cayenne Pepper
1/2 Tsp Cumin
350ml Chicken Stock
400g Chopped Tomatoes
2 Tbsp Tomato Puree
1/2 Tsp Dried Parsley
Frylight
Salt & Pepper
---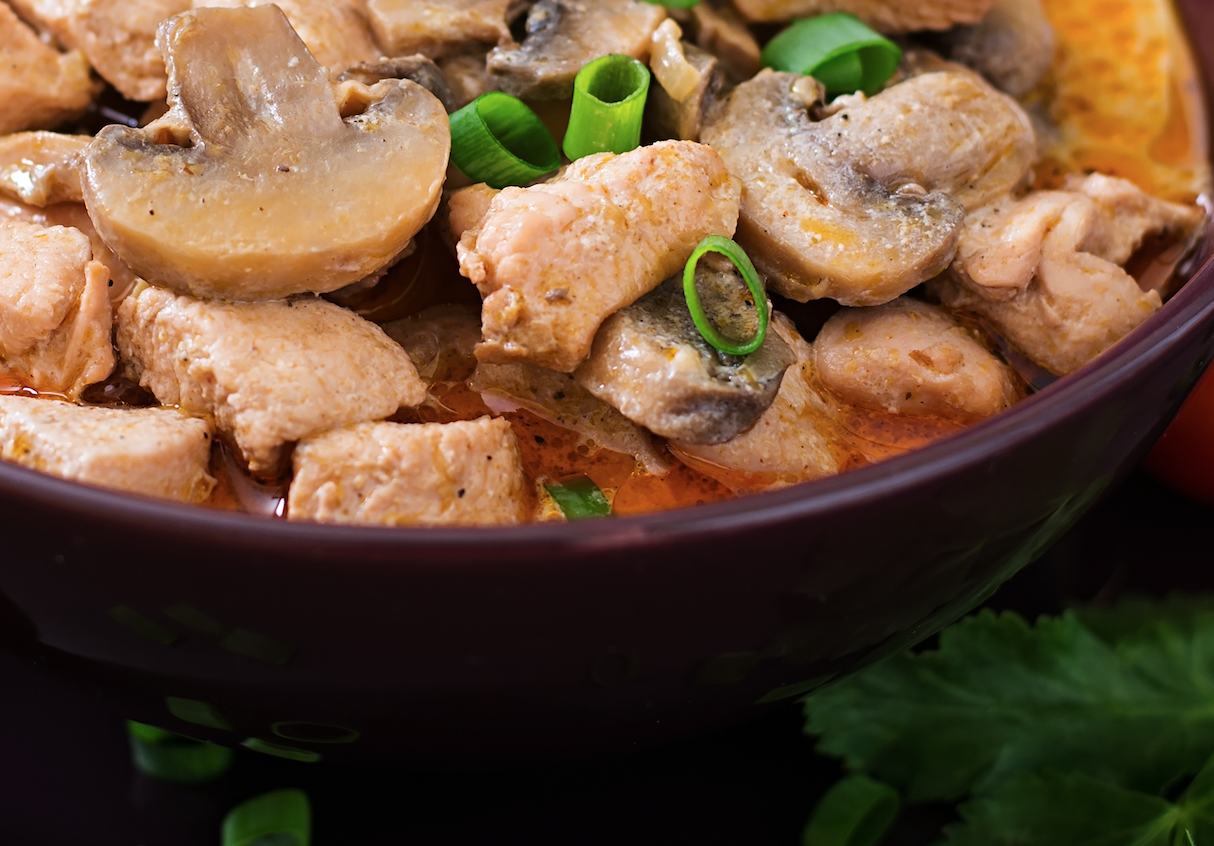 METHOD
Dice the chicken into large chunks and season with salt & pepper. Dice onion, slice peppers and mushrooms.
Spray a large pan with a little Frylight and turn to a medium heat.
Add the chicken to the pan and brown for a few minutes. Remove from the pan and set to one side.
Spray the pan with Frylight again and add the diced onion and peppers. Cook on a medium heat for 5 minutes until slightly softened. Reduce to a low heat and add the mushrooms, garlic, caraway seeds, paprika, cayenne pepper, parsley and cumin. Stir fry for a few minutes.
Meanwhile make the chicken stock.. add the stock, chopped tomatoes and tomato puree to the pan. Bring to the boil, add the chicken and then reduce the heat. Cover with a lid and allow to simmer for 20 – 25 minutes.
If you find that there is still too much liquid.. remove the lid and allow to simmer until the liquid is reduced.
Serve and enjoy.
---