Delicious Syn free Belgian waffles made with your Healthy Extra B. Quick and easy to make with very minimal effort.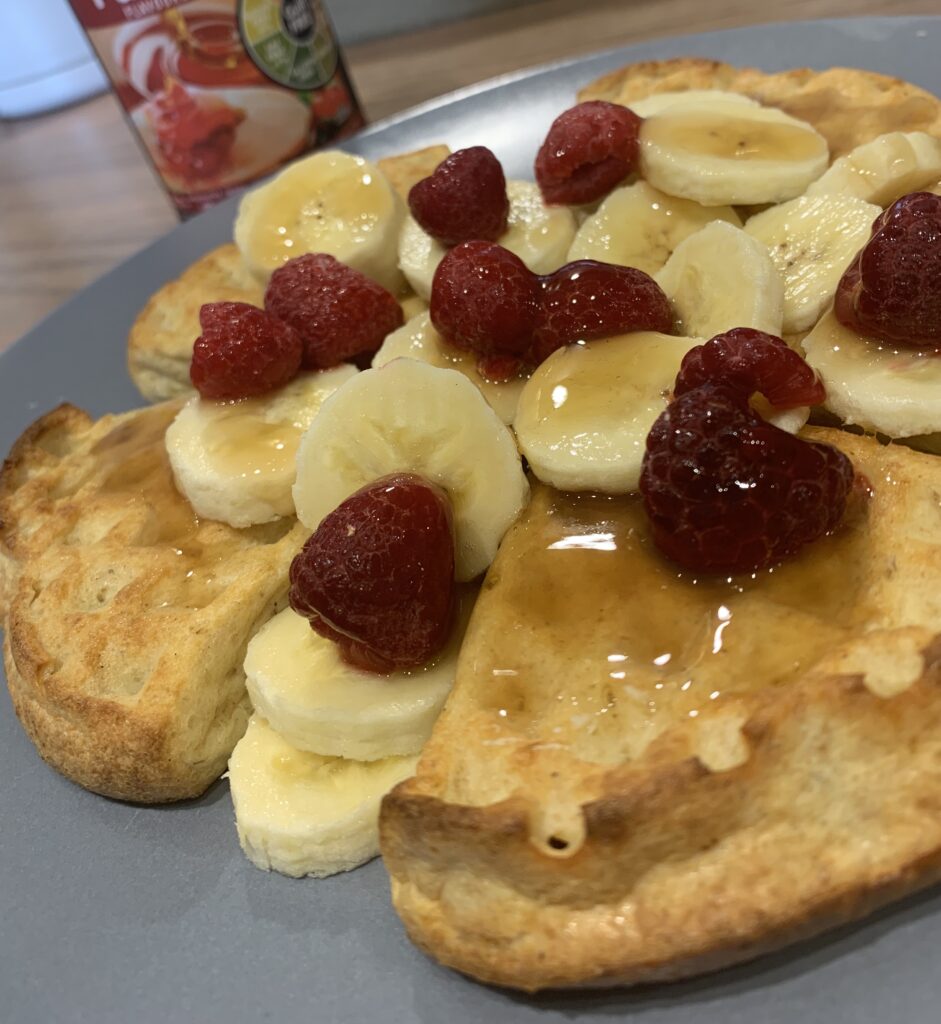 Ooooo Syn Free Belgian waffles, where have you been all of my life? These are absolutely delicious and use your HEXB of oats.
There are two very easy ways to make these waffles.. one slightly cheaper option and one more authentic.
I don't have anymore room in my kitchen for another gadget so I opt for the cheaper easier option.. this waffle mold is perfect, easy to clean and doesn't take up loads of space in the kitchen.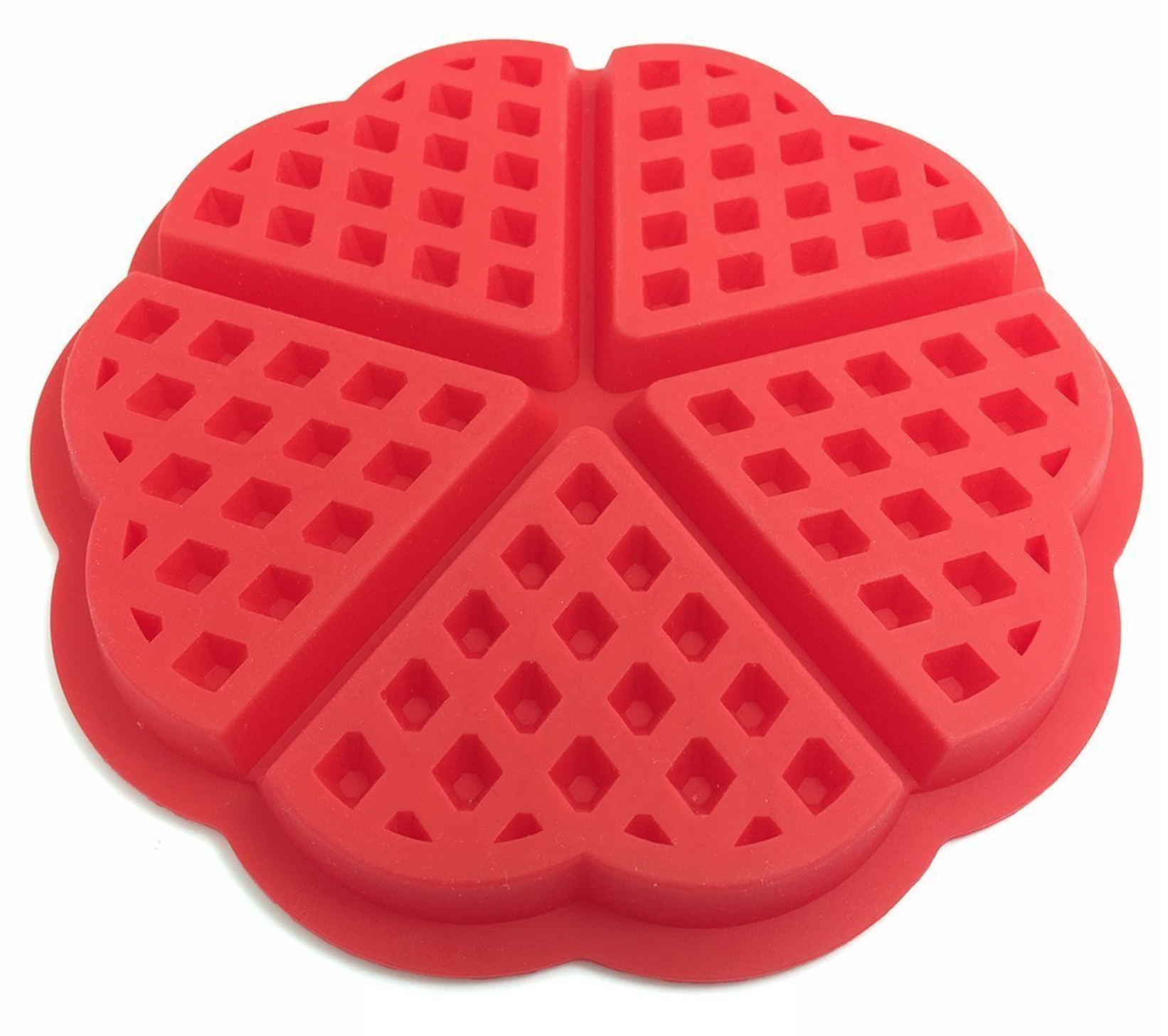 They come in two shapes and sizes.. heart shape or square shape.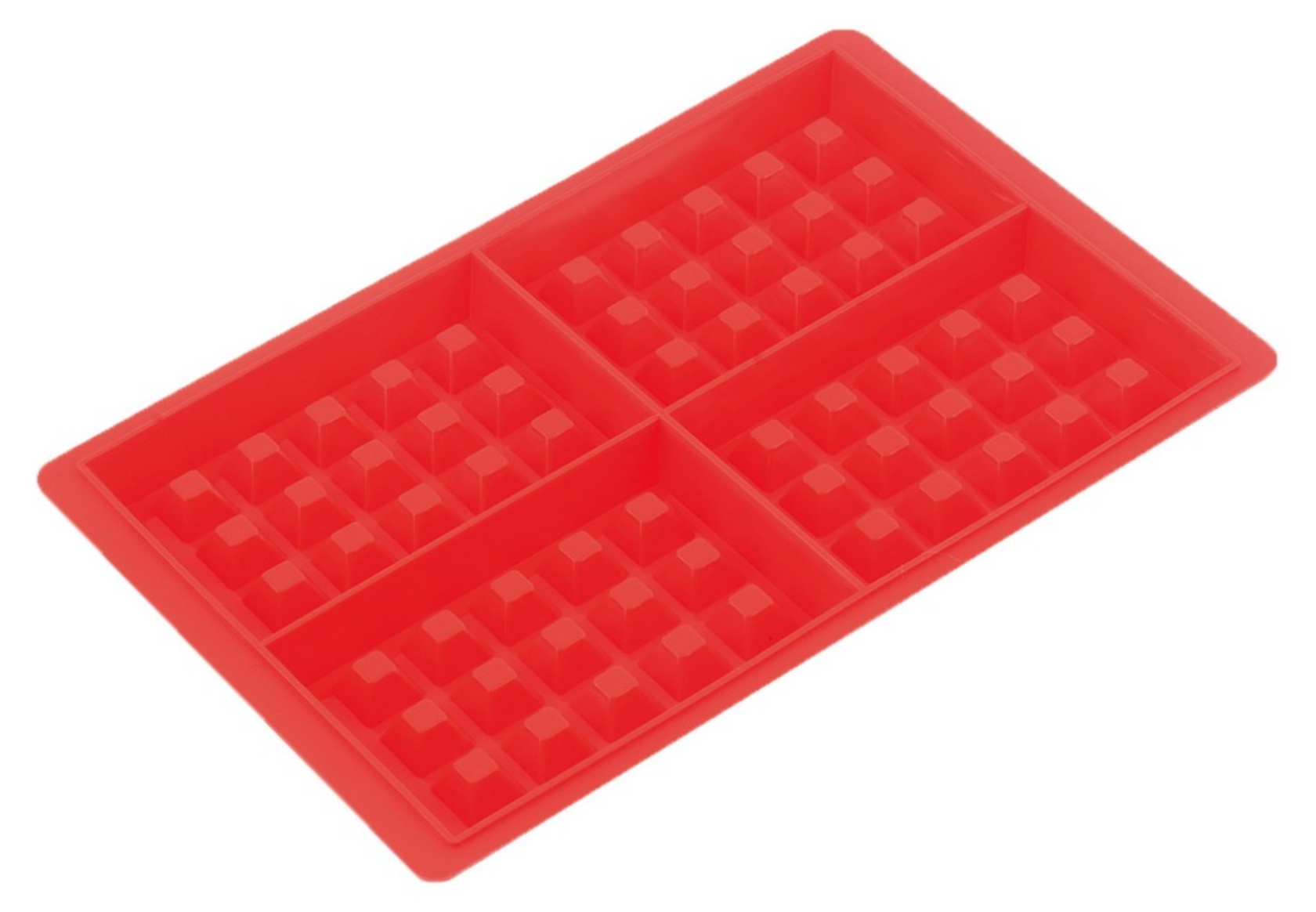 If you don't already have one of these just click the photos to see the listing on Amazon.
The great thing about these waffles is you can use any Mullerlight yogurt you fancy.. I used Toffee for mine which gives it a sweet toffee taste.. Strawberry, Vanilla and Raspberry would all work great too.
You can also use Standard Fat free natural yogurt too. I think it all depends on the toppings you are aiming to use.
---
Our Followers LOVE this recipe too… If you have made this recipe don't forget to tag us.. @fatgirlskinny___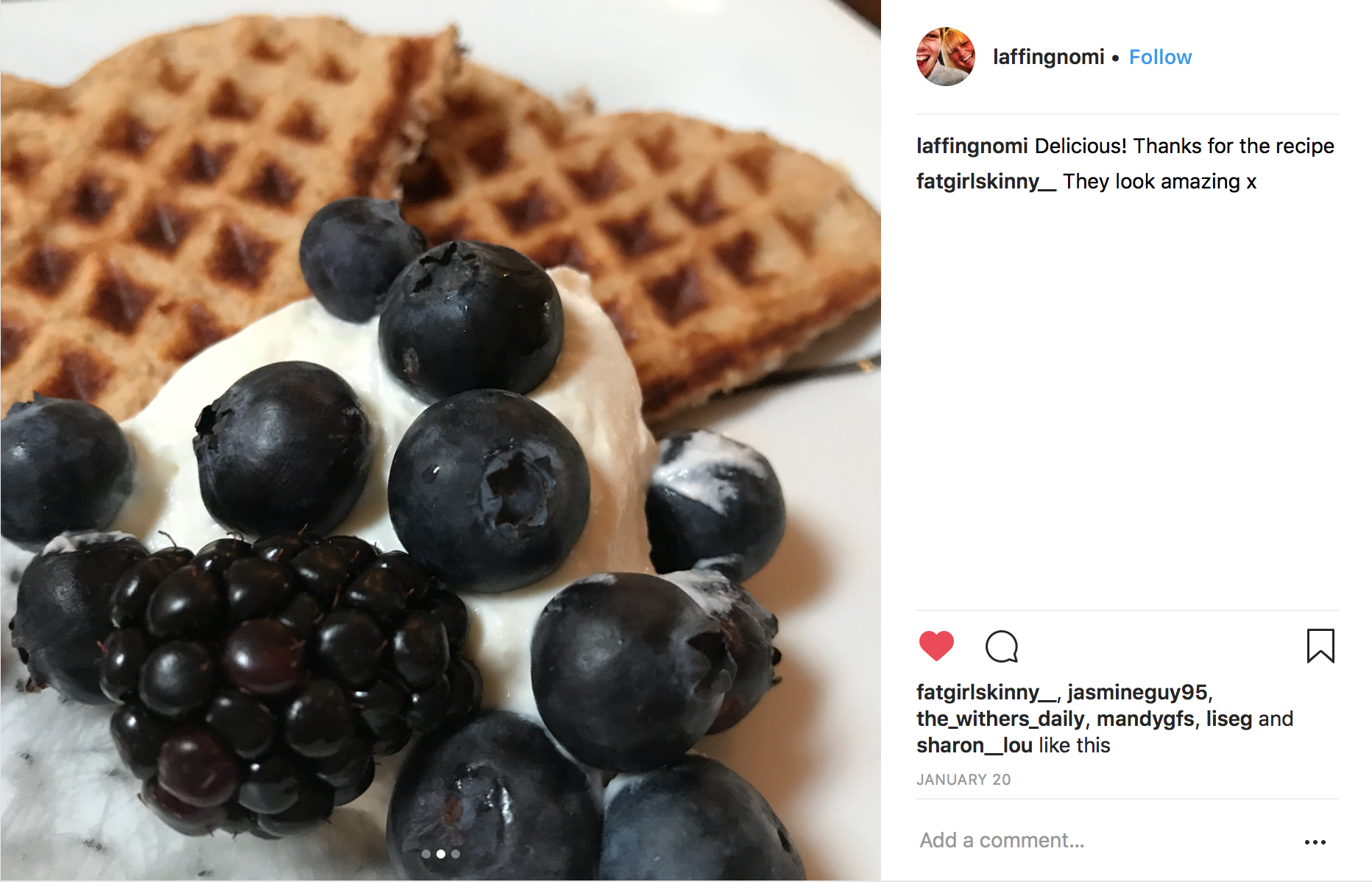 ---
SERVINGS:

1


SYNS:

ZERO (Using Healthy Extra B)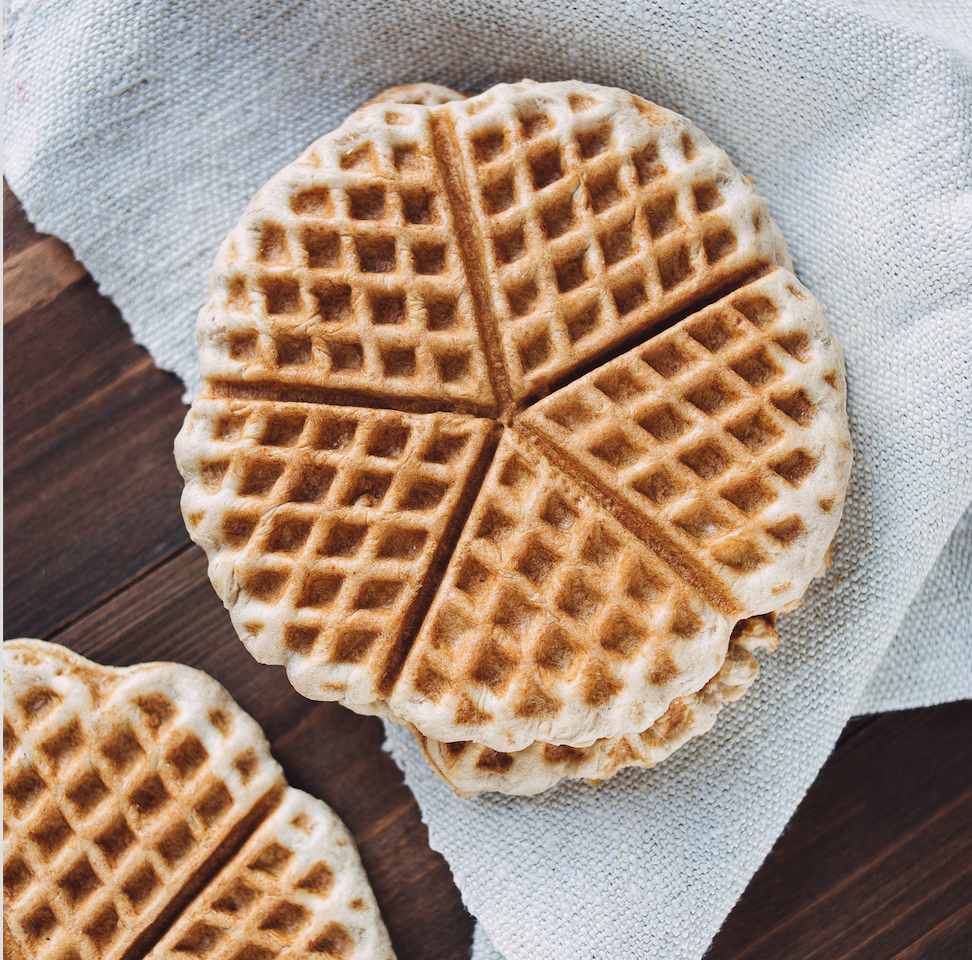 INGREDIENTS
40g Oats (Using Healthy Extra B)
2 Eggs
1/2 Tsp Sweetener
150g Fat Free Natural Or Greek Yogurt
Pinch Of Salt
1/2 Tsp Ground Cinnamon
1/2 Tsp Vanilla Extract
Frylight
---
METHOD
Preheat the oven to 180c/Gas Mark 5
Using a food processor or a NutriBullet blitz your oats to a flour like consistency and set to one side. (If you don't have a blender you can place the oats into a bag and use a rolling pin to grind. This will not create such a fine consistency but it does do the job.)
In a separate bowl beat both eggs until you have a frothy like mixture.
Add the oats bit by bit mixing as you go, and then do the same with yogurt.
Add Sweetener, Cinnamon and Vanilla Essence. Beat well with a whisk trying to get lots of air into the mixture.
Spritz the Waffle mold with a little Frylight to prevent sticking.
Pour the mixture into the Waffle mold and then spritz again with a little Frylight.
Place into the oven for around 15 minutes or until golden brown.
Meanwhile spritz a flat baking tray with Frylight.
Turn the mold upside down onto the baking tray and place back into the oven for around 5-7 minutes or until golden brown.
To check they are cooked all the way through.. push a knife into the middle.. if it comes out clean they are cooked.
---
Topping Suggestions:
Syn Free: Raspberries, Blueberries, Strawberries, Apple, Banana, Peach, Quark, Natural yogurt
Synned: Maple syrup, Choc Shot, Icecream
---

---