Syn Free Cauliflower Breakfast Muffins | Slimming World Recipe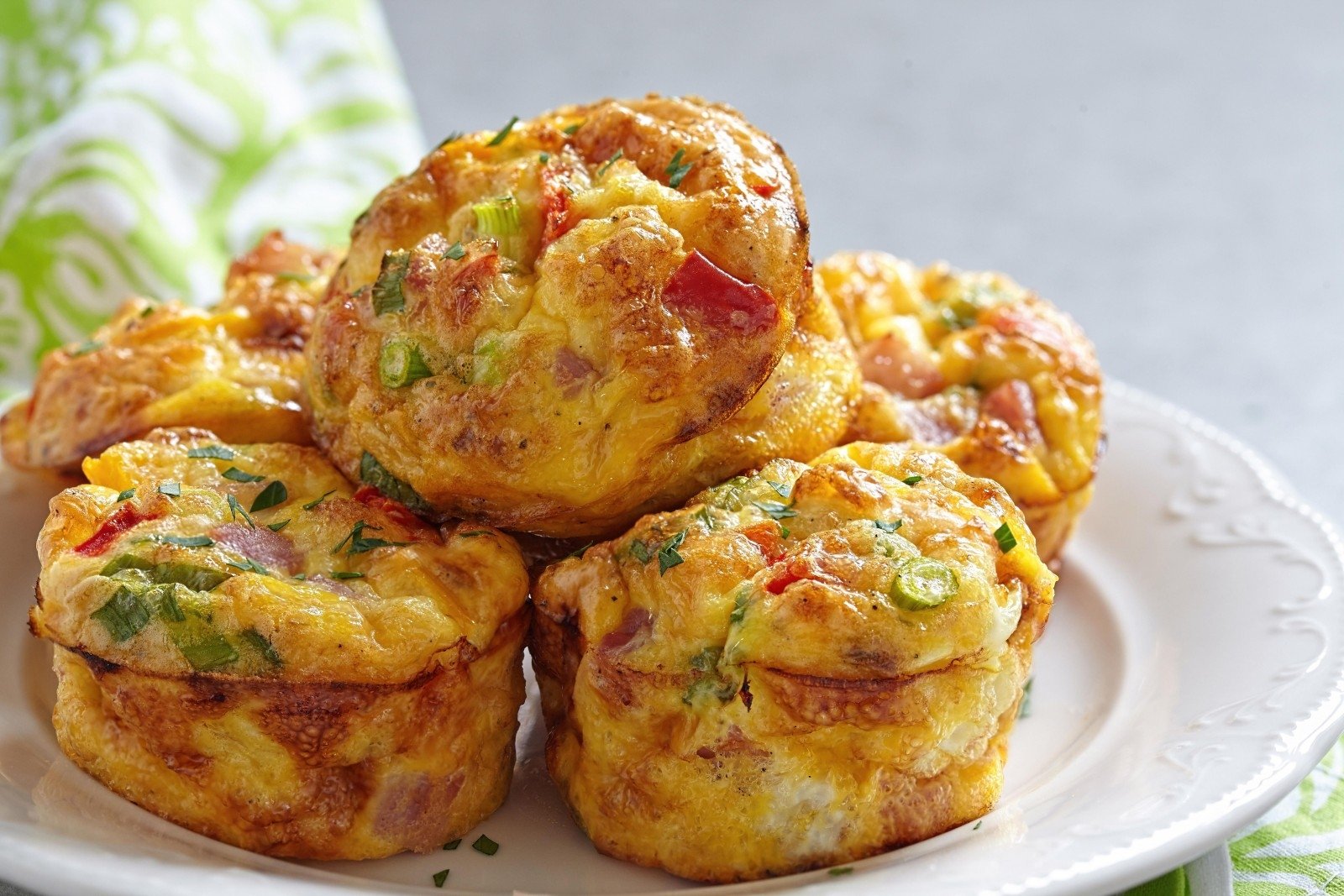 Since breakfast is the best meal of the day.. try these delicious Syn free breakfast muffins. Just make sure you use the cheese from your Healthy Extra A allowance.
Ingredients:
(Makes around 12 small muffins)
1 Large Cauliflower
200g Tinned lean ham
Handful of Spinach
1/2 Finely chopped onion
5 Eggs beaten
1/4 Tsp Garlic granules
30g Low fat grated Cheddar cheese
Pinch of salt
Ground Black pepper
1/4 Tsp Paprika
Frylight
Method:
Preheat the oven to 180c and lightly spray a muffin tin with Frylight.
Cut the florets off of your cauliflower and add them to a food processor and blend. (Or grate if you don't have a processor)
Finely cube your tinned ham, grate cheese and finely dice onion.
Add the beaten eggs, grated cheese and garlic powder to your cauliflower to mix together.
Fold in ham, onion, garlic, black pepper, paprika and spinach.
Fill each section around two thirds full and place into the oven for around 20-25 minutes until golden.