Chinese Chicken Breast | Slimming World Recipe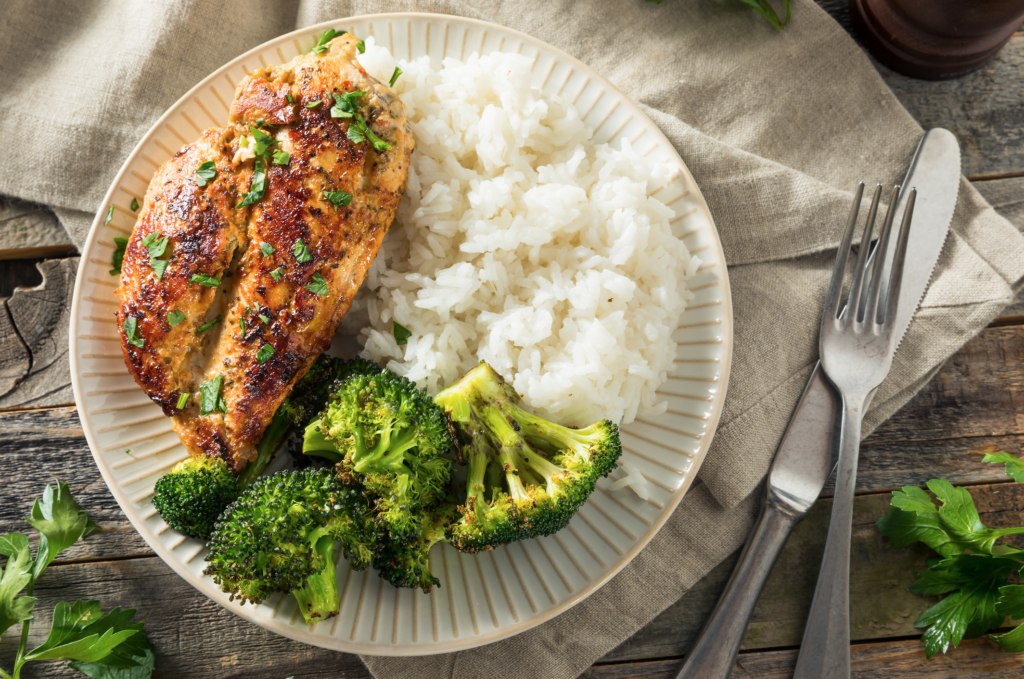 This is one of my favourite quick and easy recipes as it has very minimal prep and can be popped in the oven whilst I am doing something else.. But its absolutely delicious and of course totally Syn free! Perfect served with rice, vegetables or Syn free chips. I have created the recipe for just one chicken breast serving just one person.. simply use more chicken breasts to serve more people.
SERVINGS:
1


SYNS:

ZERO


CALORIES:

195
---
INGREDIENTS
---
METHOD
Preheat the oven to 180c/160c Fan or Gas Mark 4.
In a small bowl add the Chinese 5 Spice, Garlic Powder and Greek Yogurt. Mix together to form a paste. Season with Salt & Pepper and mix again.
Place Chicken breast into the bowl and cover with the paste thoroughly.
Tear away a piece of kitchen foil, enough to full wrap the chicken breast loosely. (If you are cooking more than one chicken breast please wrap each piece seperately.
Place chicken breast onto the foil and spritz with a little Frylight. Flip the chicken breast and repeat on the other side.
Wrap the chicken very loosely and place onto a baking tray.
Bake in the oven for 20 – 25 minutes ensuring the chicken is cooked in the middle before serving.
---