Syn Free Onion Bhaji | Slimming World Recipe
Onion Bhajis are my all time favourite Indian side dish.. a curry isn't complete without one. This recipe is not only Slimming World friendly it is completley Syn Free.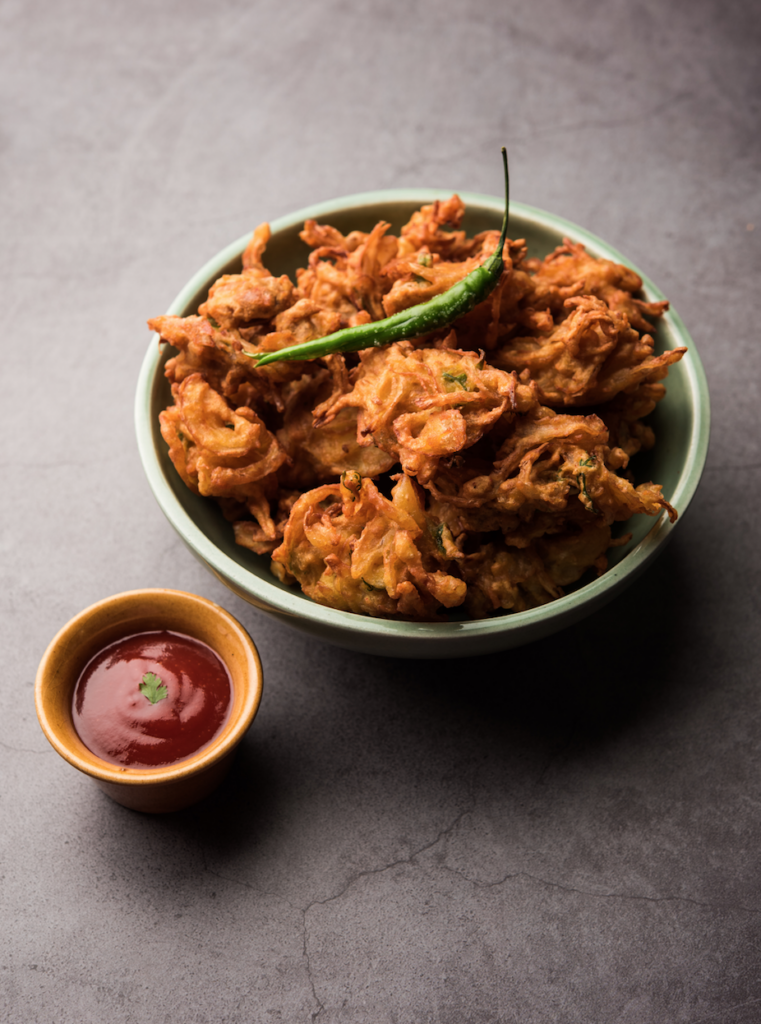 Bhajis are so much easier to create than you would expect and once you have mastered making them from scratch you will never buy from a supermarket ever again. With simple ingredients, these bhajis are guilt-free and vegetarian-friendly. You don't need to buy any fancy ingredients, it is fairly likely that you will have most of the ingredients in your cupboard already.
The key to a great onion bhaji is to slice the onion very finely – this is important so the onion will have plenty of time to cook. No one wants rock hard onion in their bhaji! This is a messy recipe to create, so if you have kiddos who love Indian food this is a great one to get them involved in.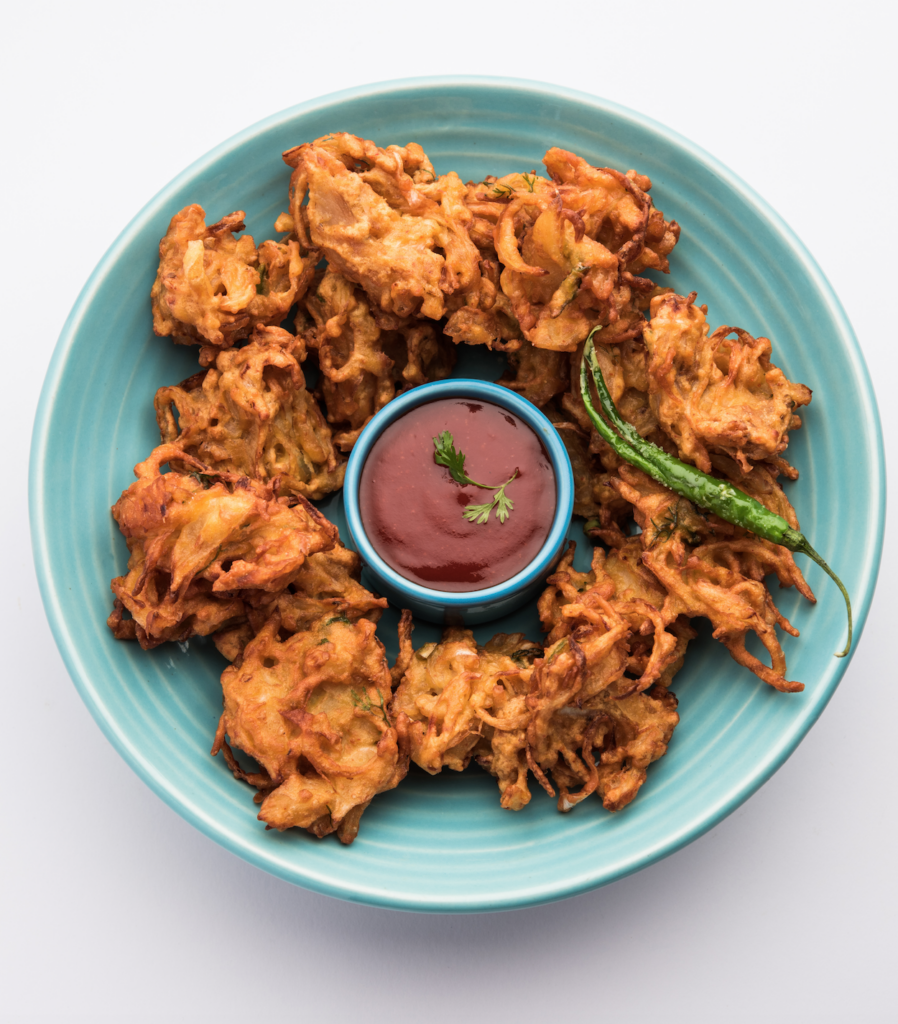 WHY IS THIS THE BEST ONION BHAJI RECIPE?
Tasty
Quick and easy to make
Cheap
Syn Free
Perfect for the whole family
ARE THEY SUITABLE FOR BATCH COOKING?
Absolutely! They will keep In the fridge for up to 5 days or in the freezer for 2 months. To reheat either pop in your actifry with the blade removed for 3 minutes or in the oven on 180c for 5 minutes. Remember to defrost thoroughly before reheating. These are perfect cold snacks for the lunch box too!!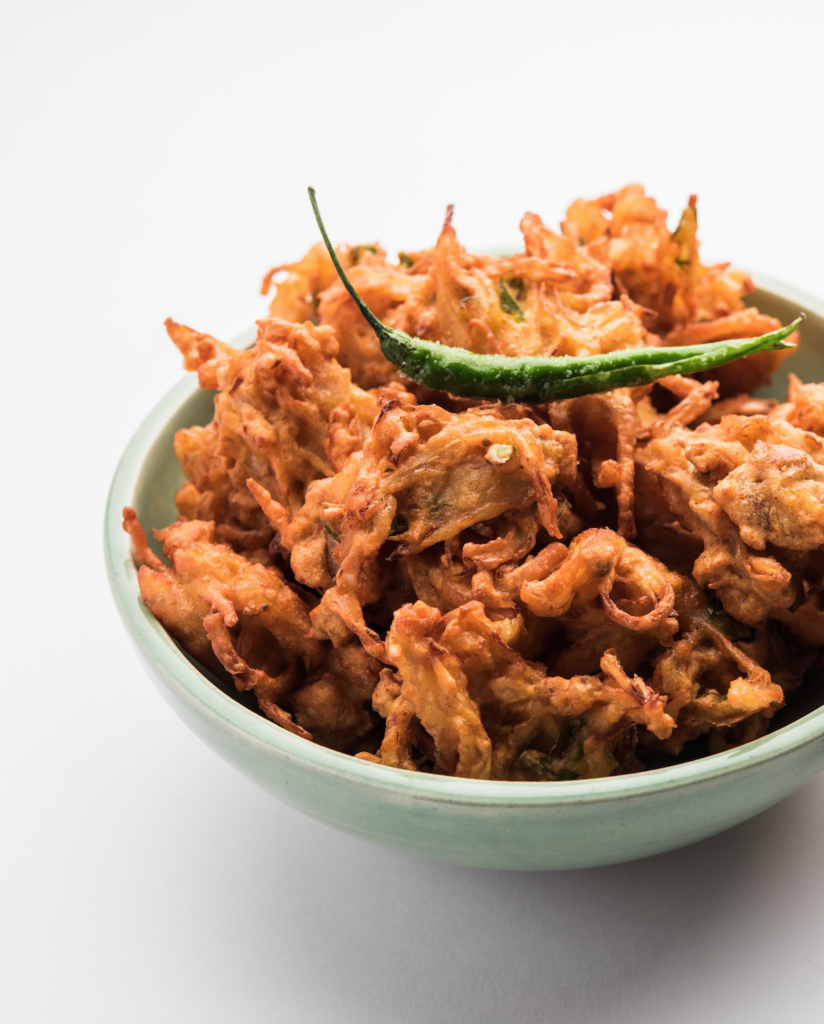 Onion Bhaji
Slimming World Syns: ZeroWeight Watchers: Coming SoonCalories: 56 Per Bhaji
Ingredients
1

Large White Onion

(Very thinly sliced)

1

Large Red Onion

(Very thinly sliced)

1

Sweet Potato

(Peeled and grated)

2

Eggs

(Beaten)

1 tbsp

Mild Curry Powder

1 tsp

Turmeric

1 tsp

Garam Masala

½ tsp

Mild Chilli Powder

Large Pinch

Salt

Frylight
Instructions
Pre heat oven 200c/180c fan/Gas 6 (or these can be cooked in your Actifry)

Prepare the onions and grate the sweet potato. Remember to slice onions as thinly as possible. Place in a bowl and mix together.

Add Curry Powder, Turmeric, Garam Masala, Mild Chilli Powder and Salt. Mix together well ensuring all of the ingredients are covered in the spices.

In a separate bowl crack the eggs and beat well with a whisk or fork.

Add the egg into the bowl with onion and potato. Combine together with a wooden spoon.

Spray muffin tin with Frylight to avoid sticking.

Use your hands to divide the mixture into 6 and shape into Bhaji shapes. Place each Bhaji into a muffin sections of your tin. Spray with a generous amount of Frylight and place into the oven for 20 – 25 minutes or until golden and crispy. Flip carefully half way through cooking.

Alternatively these can be placed into an Actifry with the blade removed and cooked for 15 – 20 minutes.
Have you created this recipe?
Please let me know how it turned out! Leave a comment below or share a photo on Instagram tagging me at @fatgirlskinny__ and the hashtag #fatgirlskinny.