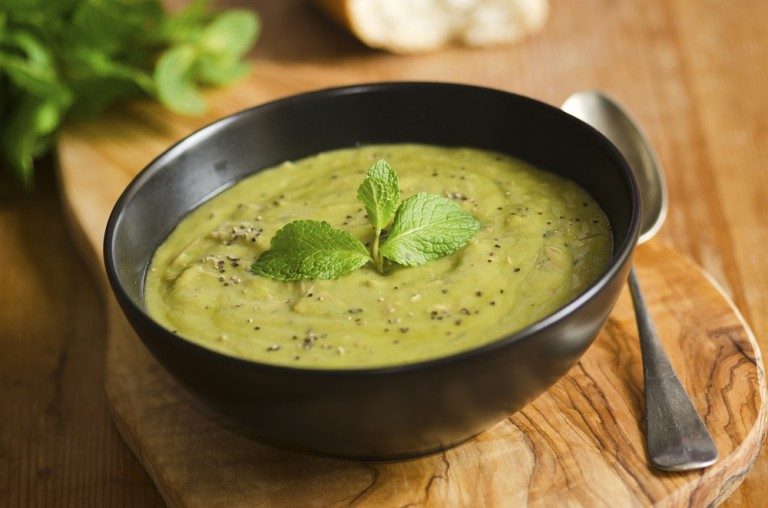 Ingredients:
Serves: 2 – 3 People
Syns: SYN FREE
1 Large onion
200g Potatoes
2 Garlic cloves
1.3 Litres vegetable stock
400g Frozen peas
10g Fresh mint
Salt and pepper
Frylight
Method:
Finely chop onion and peel potatoes and finely cube.
Spray a little Frylight into a pan and cook onion until softened.
Add potatoes, garlic and stock. Bring to boil and simmer for 25 minutes.
Add the peas and mint to the mixture and simmer for a further 5 minutes.
Remove from heat and use a food processor or hand blender to whizz until smooth and serve.
This can be stored in the fridge and reheated.
---
Don't forget to tag me on Instagram if you create my recipes 😉 @fatgirlskinny_sw
---
When I cook I always substitute oil with Frylight 1 Cal Spray. This spray is Syn free and it's a HUGE healthy alternative to oil. I find the cheapest place to purchase this from is Home Bargains as its always on offer at around £1.45. But often it's on offer in Iceland and other Supermarkets.