Piri Piri Pork Kebabs | Slimming World Friendly Recipe
It's BBQ season here and these Piri Piri pork kebabs wowed the whole family tonight and they were so easy to throw together. Spicy, tangy and full of flavour this recipe is perfect for anyone following the Slimming World plan or trying to change their diet.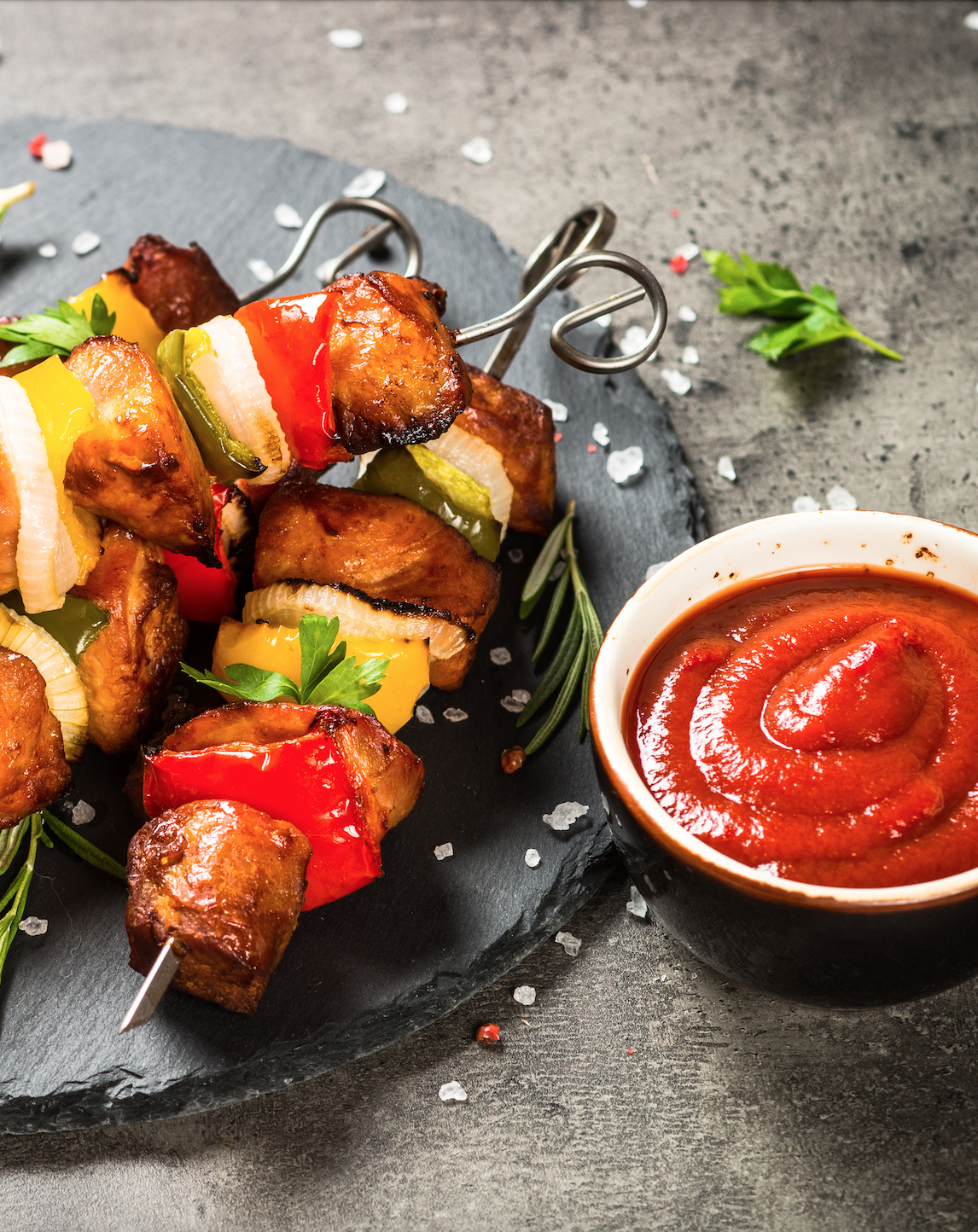 Pork is not necessarily my favourite meat as I would usually opt for chicken. But with the rising costs of chicken I have actually recently found cuts of pork to be much cheaper. With BBQ season in full swing I am looking for delicious options to throw on the barbie with minimal effort. The kiddos absolutely loved these tonight so I think they will be a new favourite here.
Why you'll love this recipe….
Quick and easy to throw together
The pork is marinated which helps the meat to moisten
Syn Free when following Slimming World
Can be made ahead of time
Minimal mess
Budget BBQ ideas
The kids will love them
So tasty and full of flavour
Batch Cook – Storage Information
Fridge: You can marinate the pork and leave this in the fridge for up to 3 days (subject to the best before date of course). This is perfect if you have a BBQ this coming weekend or you intend to have a few over a weekend. You can just get the pork out as needed and in fact the longer you leave it to marinade the better it tastes!
Once the pork kebabs are cooked I wouldn't recommend keeping them. They are best eaten fresh.. pork tends to go tough very quickly.
Reheat: No reheating recommended, eat fresh.
Freezer: Marinated uncooked pork can be frozen. Store in a suitable container and allow to defrost before cooking as normal. Defrost 4 – 6 hours at room temperature or overnight in the fridge.
It is not recommend to freeze the cooked version of this recipe.
Is this recipe Slimming World friendly?
The marinated pork is completely Syn Free when following the Slimming World plan. The vegetables you serve on the skewers are up to you but most veggies are classed as a speed food so I don't think there would ever be a need to Syn this recipe.
Related Article: What are speed foods?
What can I serve on skewers with my pork?
Sliced Pepper (red, green, yellow or orange)
Red or White onion
Mushrooms
Carrot
Sweet potato
Courgette
Butternut squash
Broccoli
Aubergine
Baby tomatoes
Do I need anything fancy to make this recipe?
Not fancy no, but I would highly recommend getting yourself some Metal skewers if you plan to cook these on the BBQ. Wooden sticks tend to catch fire and then you are left with nothing to eat the kebab with.
There metal skewers are a bargain from Amazon and would say you a fair bit of hassle… they can also be reused unlike wooden ones.
Have you created this recipe?
Please let me know how it turned out! Leave a comment below or share a photo on Instagram tagging me at @fatgirlskinny__ and the hashtag #fatgirlskinny.