Super Quick Chicken Tikka | Slimming World Recipe
A quick and easy Syn free Chicken Tikka. The perfect Slimming World recipe.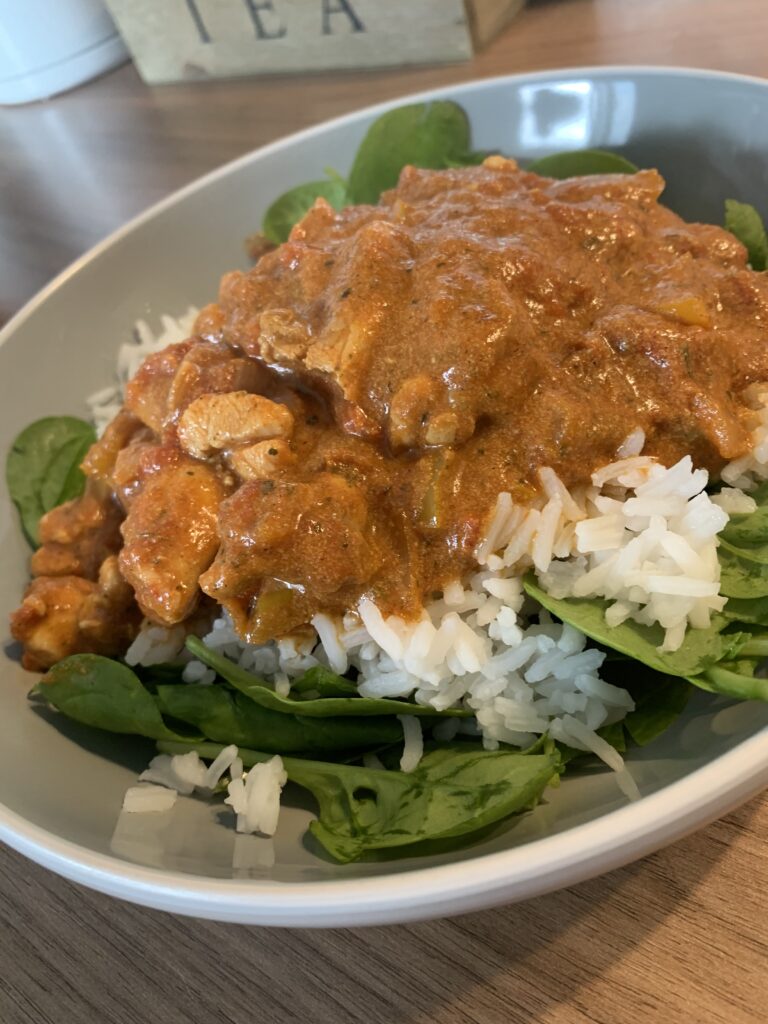 I love a curry but I hate the preparation.. Sadly I miss the days of using a jar or a pre made curry paste. This recipe is perfect for people who fancy a curry but don't have time to prepare, marinate for hours etc… It is quick, simple and easy. (I promise)
This chicken tikka is perfect for batch cooking as it can be stored few 2 – 3 days in the fridge or frozen for upto 1 month. Remember to store in an airtight container and defrost thoroughly before reheating.
SERVINGS: 2 – 3
SYNS: ZERO
---
INGREDIENTS
300g Skinless Chicken Breast or Thigh
400g Tin Chopped Tomatoes
1/2 A Large Onion, Diced
1 Red Pepper, Finely Chopped
200g Fat Free Greek Style Yogurt
1 Chicken Stock Cube
2 TBSP Tikka Curry Powder
1 TSP Ginger
1 TSP Paprika
1/4 TSP Basil
1 TSP Cumin
1 TSP Crushed Garlic Powder
1 Large Pinch Of Salt
Frylight
---
METHOD
Spritz a pan with a little Frylight and bring to a high heat.
Saute onion and pepper until starting to soften.
Add 150ml boiling water to a jug and add Crumbled stock cube, Tikka Powder, Ginger, Paprika, Cumin, Garlic and Salt. Mix well and then add to the pan.
Cover with a lid and allow to simmer, mixing often until you are left with a thick sticky like paste.
Drain chop tomatoes removing as much liquid as possible. Add them to the pan, mix well and bring to a simmer for a few minutes mixing often.
Turn down the heat slightly and add chicken. Cover with a lid and simmer for 8 – 10 minutes.
Turn down to a low heat and add all of the yogurt. Mix thoroughly for a few minutes before serving with rice and Slimming World Chips.
---