Syn Free Slow Cooker Tomato And Basil Soup | Slimming World Recipe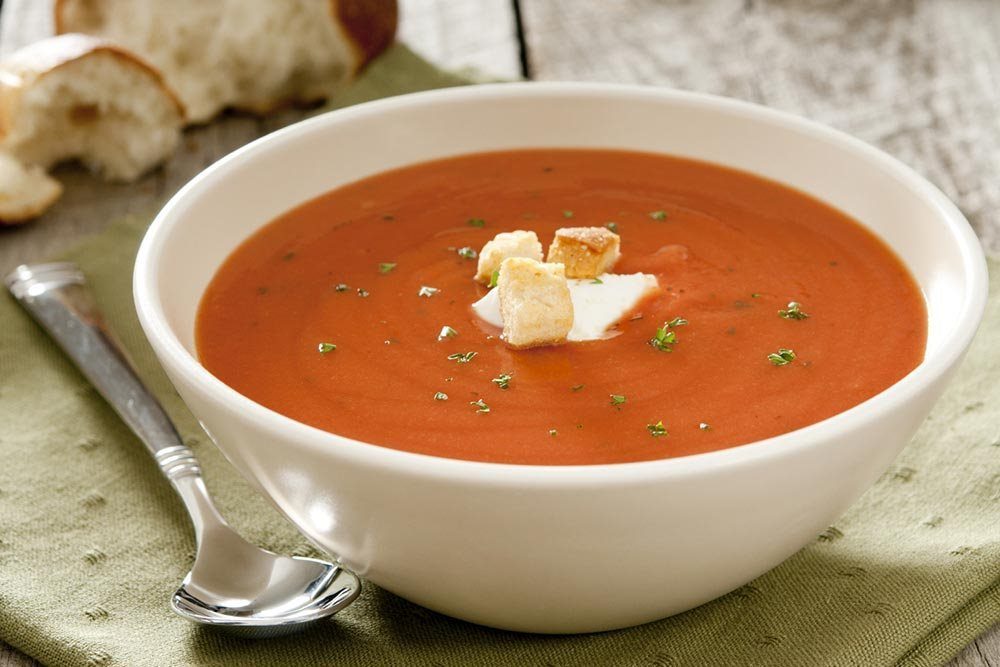 This makes the perfect slow cooker tomato soup.. all SYN FREE.. Perfect for lunch, snack or dinner.
Ingredients
1.1kg Ripe Tomatoes halved
2 Garlic Cloves
1 Tbsp Balsamic Vinegar
1 Tbsp Sweetener
1 Tbsp Tomato Puree
300ml Vegetable Stock
6 Tbsp Fat Free Natural Yogurt
2 Tbsp Basil
Frylight
Salt and Pepper To Taste
Method
Preheat the oven to 200c/Gas Mark 6. Evenly spread the halved tomatoes and unpeeled garlic onto a baking tray. Spray with a little Frylight, Sprinkle sweetener and drizzle with Balsamic Vinegar.
Place into the oven for around 20 minutes until tender and lightly charred.
Allow to cool before squeezing the garlic clove out of the papery skin.
Place the tomatoes and garlic into a sieve over a saucepan. Use a wooden spoon to push all of the flesh and garlic into a saucepan. Leaving the skin behind.
Add the vegetable stock and tomato puree to the saucepan. Bring to boil for around 2 minutes.
Add the mixture to your slow cooker. Cook on high for 2 hours, then switch to low and cook for a further 3 hours.
Once cooked stir in yogurt, basil and salt n pepper. Serve immediately.
This can be kept and reheated for around 3 days.
---
Don't forget to tag me on Instagram if you create my recipes 😉 @fatgirlskinny_sw
---
If you don't already have a slow cooker I HIGHLY recommend this amazing slow cooker from Crock Pot.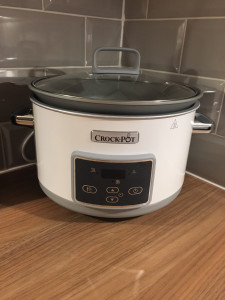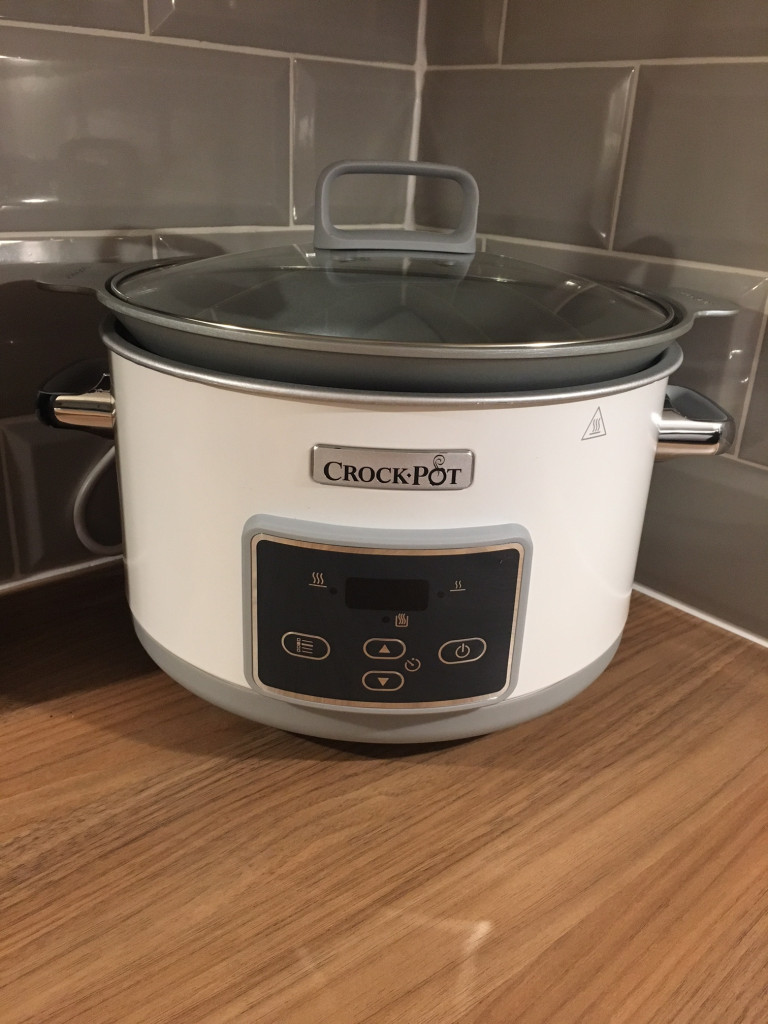 The best thing about the CSC026 Crock-Pot slow cooker is the saute pan which can even be used on an induction hob and stored in fridge or freezer too.
I will be honest the main reason I went for this slow cooker is because I wanted it to fit in with our White/Grey kitchen theme but it turns out it really is an amazing product.
My old slow cooker was cheap and didn't even have a timer on it. It's definitely worth paying a little extra for a quality classy looking product.
It's great for creating loads of wonderful Slimming World recipes and saves so much time when cooking.
If you fancy purchasing one of these you can have a look here