Syn Free Spanish Tortilla | Slimming World Recipe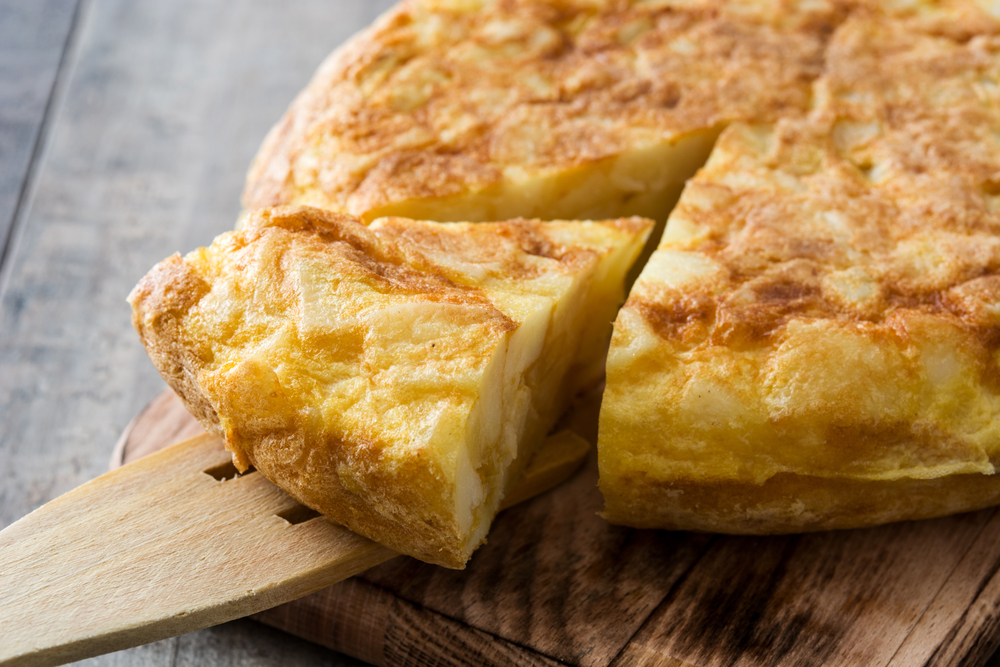 This Spanish Tortilla recipe is so quick and easy to create, can be served hot or cold too. The fantastic thing about it is you can throw in any left over vegetables, meat, mushrooms, Healthy Extra Cheese etc… It's extremely versatile and perfect for lunch, dinner or just a Syn Free snack.
SERVINGS:

3 – 4


SYNS:

ZERO
---
INGREDIENTS
300g Potatoes
1 Onion
5 Large Eggs
Salt & Pepper
Frylight
---
METHOD
Peel the potatoes, slice them into thin small chunks and wash them under warm water.
Peel and finely dice the onion.
Spritz a pan with Frylight and on a medium to low heat add the onion and potato.
Cook the onion and potato for around 20 – 25 minutes or until they have turned golden. Only flip the potato gently a couple of times.
Crack each egg into a mixing bowl, season with salt & pepper and beat with a whisk.
Add the onion and potato into the egg mixture. Spritz the pan with a little Frylight again. Then slowly pour the mixture back into the pan. On a low heat cook for around 20 minutes.. or until there is no runny mixture left on the top. (Do not flip).
Use a spatula to carefully loosen the tortilla.. turn the pan upside down onto a dinner plate to remove the tortilla. Then carefully slide back into the pan for 3-4 minutes.
Place the tortilla onto a plate or serving board and cut into sections.. serve hot or cold.
---