Vegetarian Cheesy Pasta Bake | Slimming World Recipe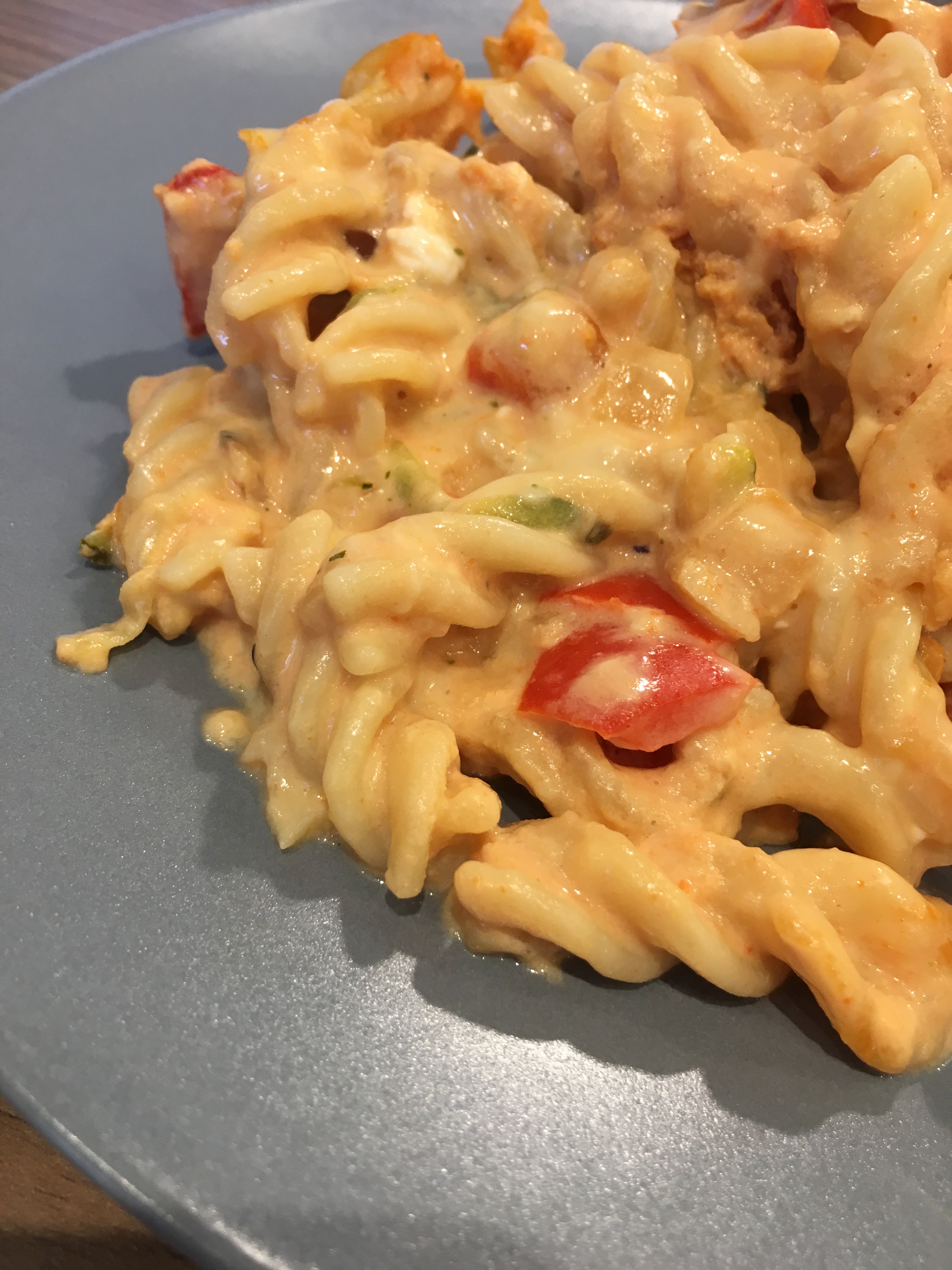 I absolutely love a pasta bake, but gone are the days where we could use one of those quick and easy Homepride sauces.. I have however tried to create a quick and easy recipe for a Pasta bake. Hopefully the more you create the recipe the easier it will become to throw it together.
This is a really tasty and cheesy recipe.. as long as you are using the Cheddar Cheese as your Healthy Extra this will be completely Syn Free. I know I often struggle to use my allowance so I often create recipes using cheese.
SERVINGS:

2


SYNS:

 

ZERO (Divide into 2 For HEA or 6 Syns Per Portion)
---
I have used Corguette, Red Pepper and Onion but you could definitely change this up using other vegetables. Also you could add Chicken/Bacon/Ham too.
The whole recipe is worth 2 x HEXA or 12 Syns.. so please divide your portions accordingly.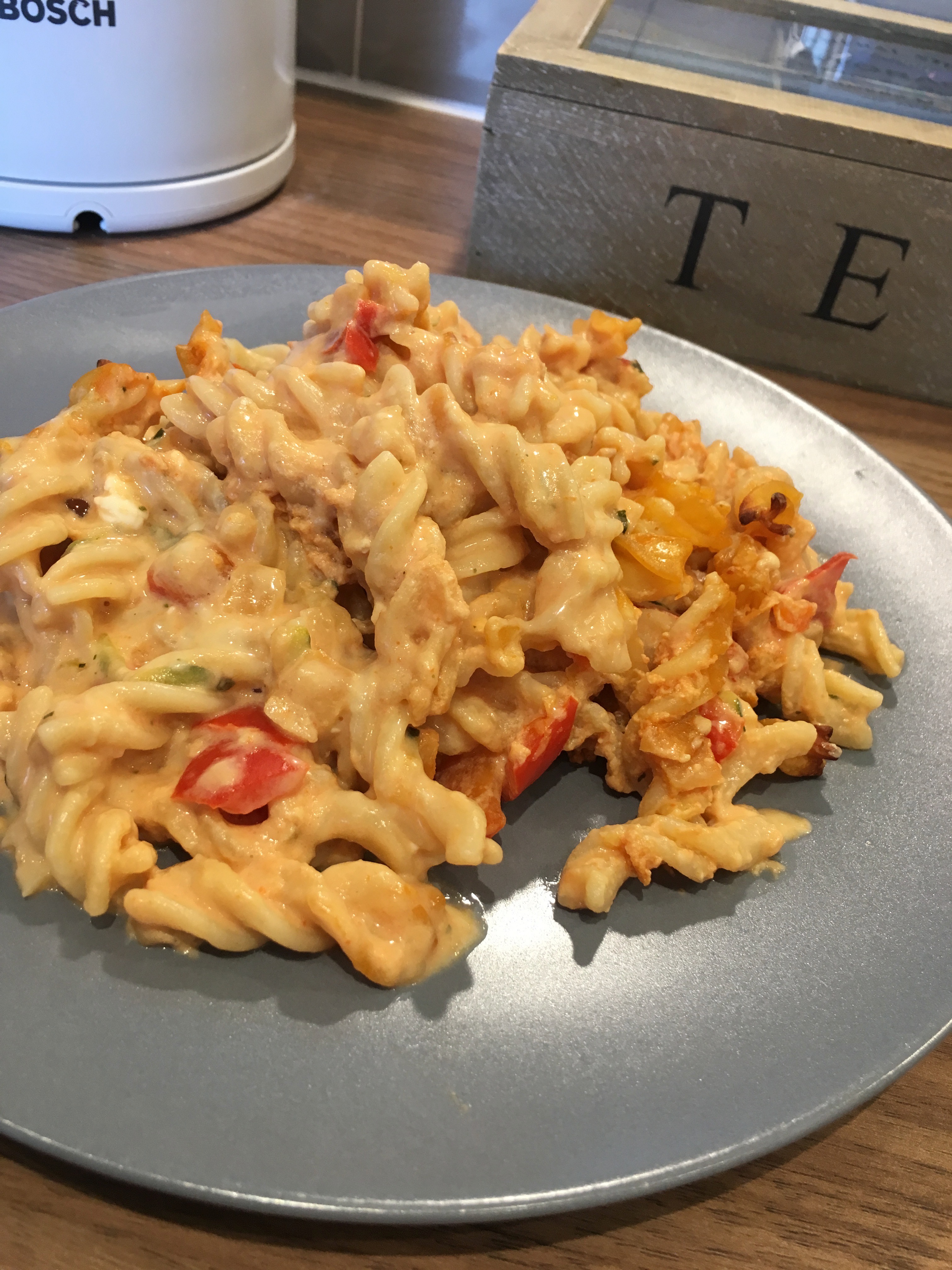 INGREDIENTS
320g Dried Pasta
1 Red Pepper
1/2 An Onion
2 Garlic Cloves
1 Small Courgette
1 Vegetable Stock Cube
3 TBSP Tomato Puree
200g Fat Free Cottage Cheese
1 Tsp Mustard Powder
2 Eggs
80g Mature Low Fat Light Cheddar Cheese (2 x HE A or 12 Syns), Grated
Salt & Pepper
Frylight or Similar
---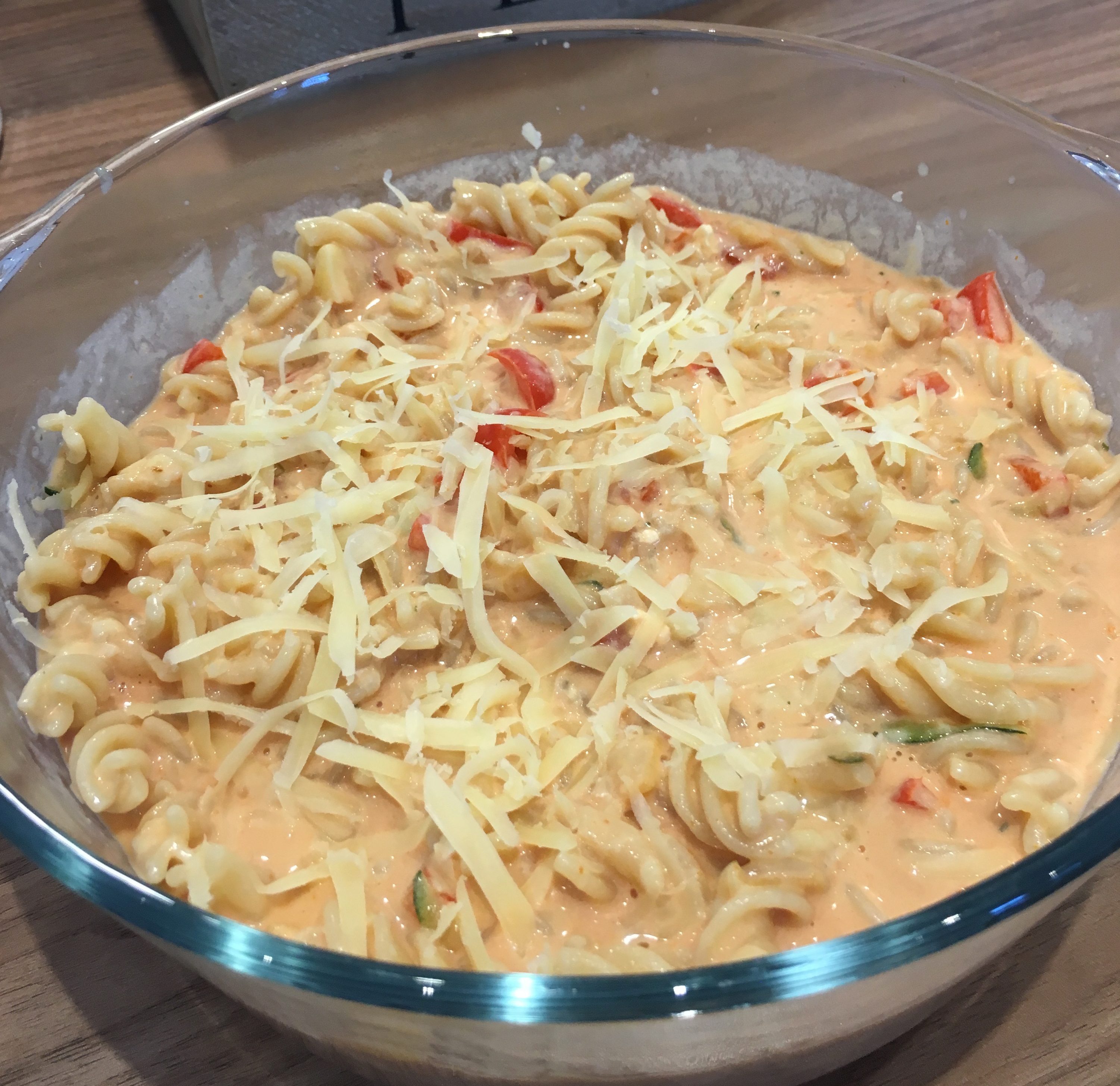 METHOD
Preheat the oven 200°C/180°C Fan/Gas 6.
Cook Pasta according to the instructions and then drain.
Meanwhile, Finely dice onion, Slice pepper and grate courgette.
Spritz a pan with a little Frylight and add Garlic, Onion, Pepper and Courgette. Cook until softened.
Make up 400ml of Vegetable stock.
Add Cottage Cheese to a blender with Mustard powder, Salt & Pepper and Tomato Puree. Blend until completely smooth.
Pour in the stock and 2 eggs. Blend again untill you have a smooth creamy sauce.
Pour the sauce into the pan along with 3/4 of the grated cheese and stir.
Transfer to a Oven Proof dish and sprinkle with the remaining grated cheese along with a sprinkle of Black Pepper.
Bake for around 25 – 35 Minutes or until all liquid has reduced and the top is crispy.
This is suitable for freezing but I admit it wasn't quite as nice after being reheated from the freezer.. it will also store in the fridge for 2 – 3 in an airtight container.
---