Vegetarian Pumpkin & Chickpea Curry | Slimming World Recipe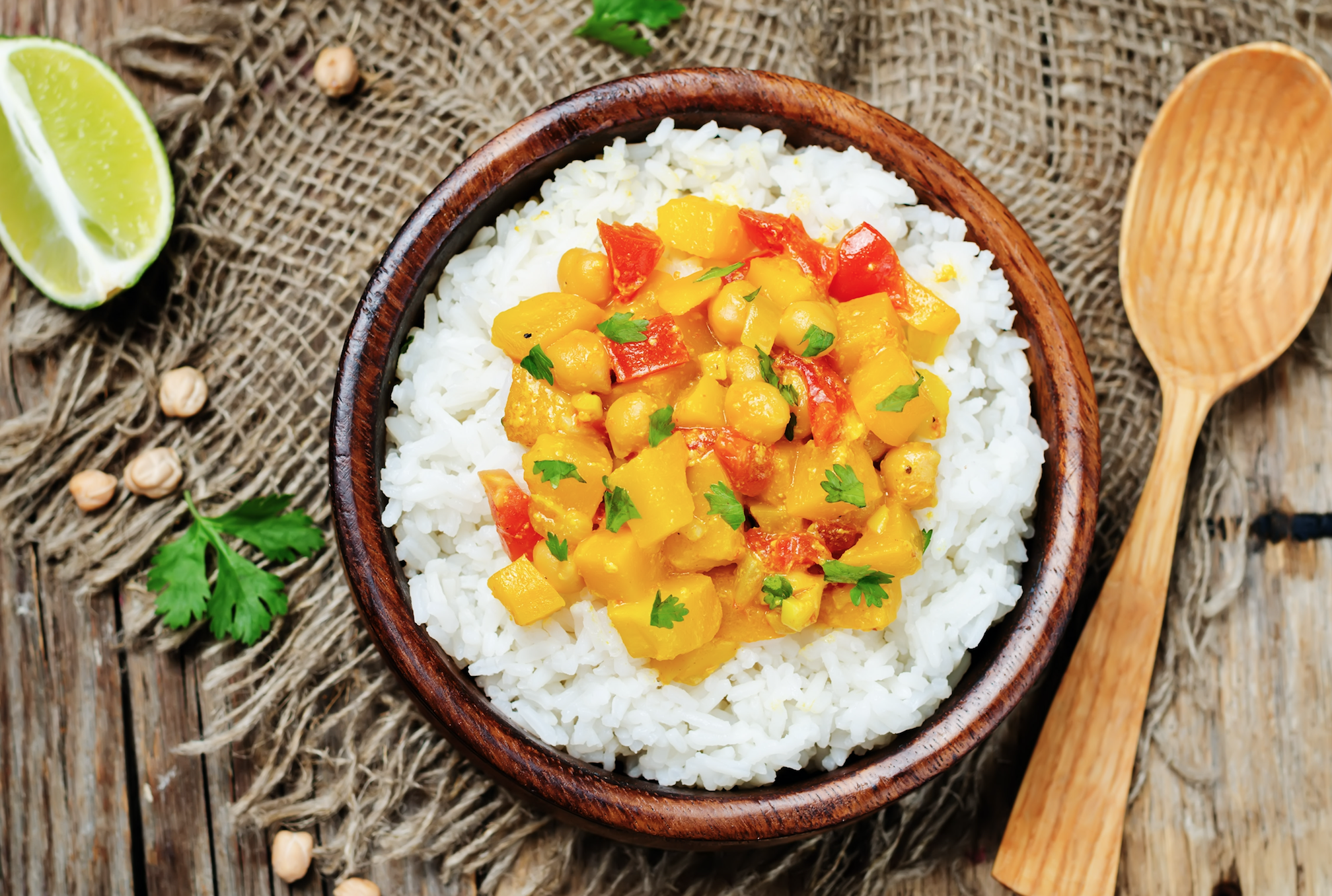 I am trying my best to come up with more and more Slimming World friendly vegetarian recipes for those wonderful vegetarian followers of mine. Also… a lot of these recipes tend to be full of delicious Speedy foods which is perfect for all of us. This curry is delicious and a perfect way to experiment with new ingredients (such a Pumpkin) that you wouldn't usually have in your kitchen.
One of my top tips for following Slimming World is to try new things.. getting bored and eating the same thing over and over is the biggest way to fail. So go on… try something new and take a chance on this delicious recipe.
SERVINGS: 2 – 3
SYNS: ZERO
---
INGREDIENTS
---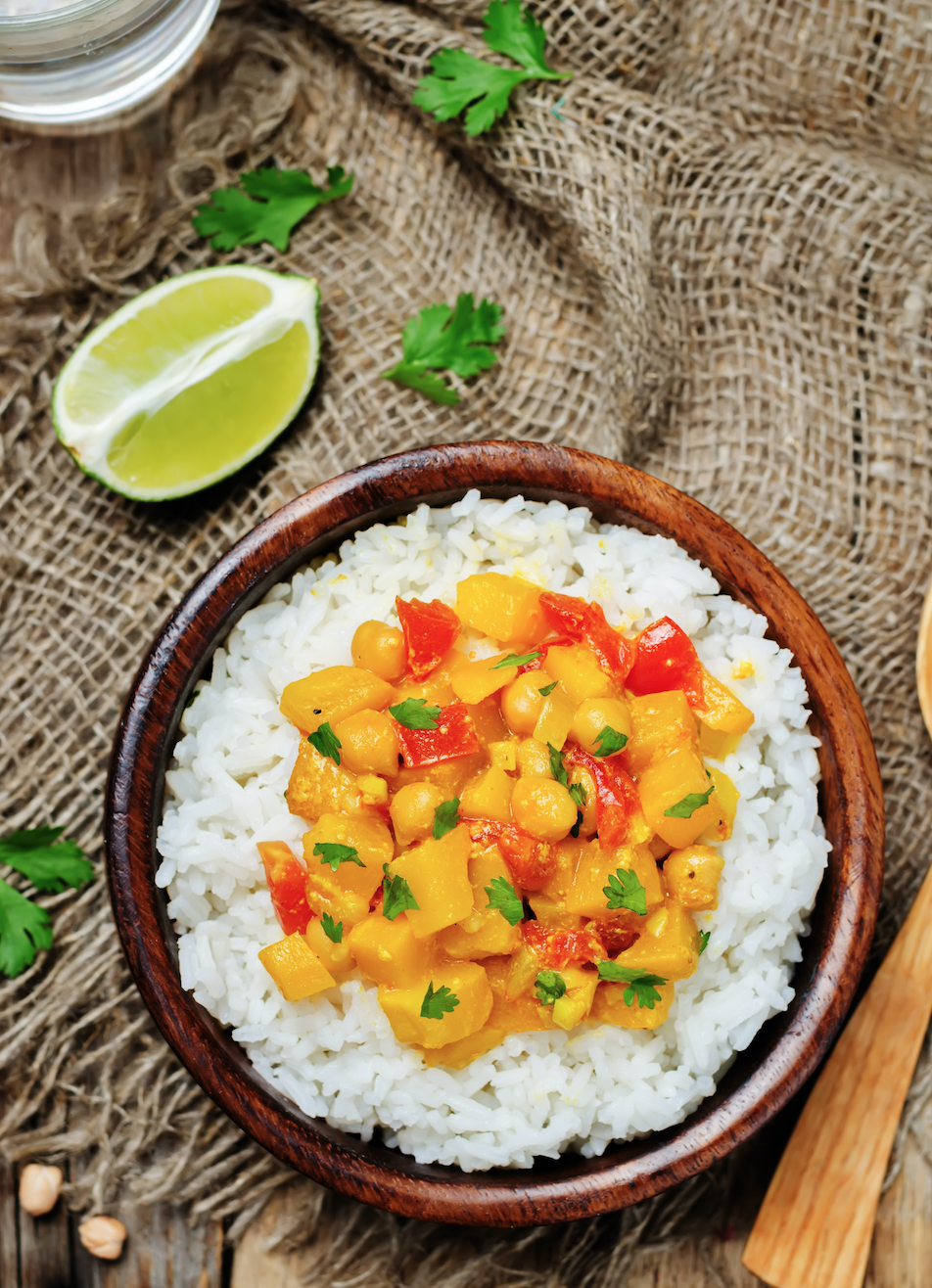 METHOD
Dice Red pepper, peel and slice the pumpkin into chunks.
Drain and wash the sweetcorn and Chickpeas.
Spritz a little Frylight into a pan and add the Red pepper. Cook for 5-6 minutes.
Add the Pumpkin, Chickpeas, Sweetcorn, Coriander, Curry Powder, Cumin, Garlic and Chopped Tomatoes. Cook for 5 – 6 minutes.
Stir in water and bring to the boil and a Large pinch of salt, reduce the heat and bring to a simmer. Allow to simmer for 10 – 15 minutes or until the Pumpkin is softened and the liquid has reduced.
Stir in the yogurt and heat for 1 minute and then serve.
---