Slimming World Syn Free Sausages From Iceland | Product Review
Okay I may be a bit behind.. I know these came out ages ago.. but I have only just had the chance to try them (yes they have been in the freezer for ages).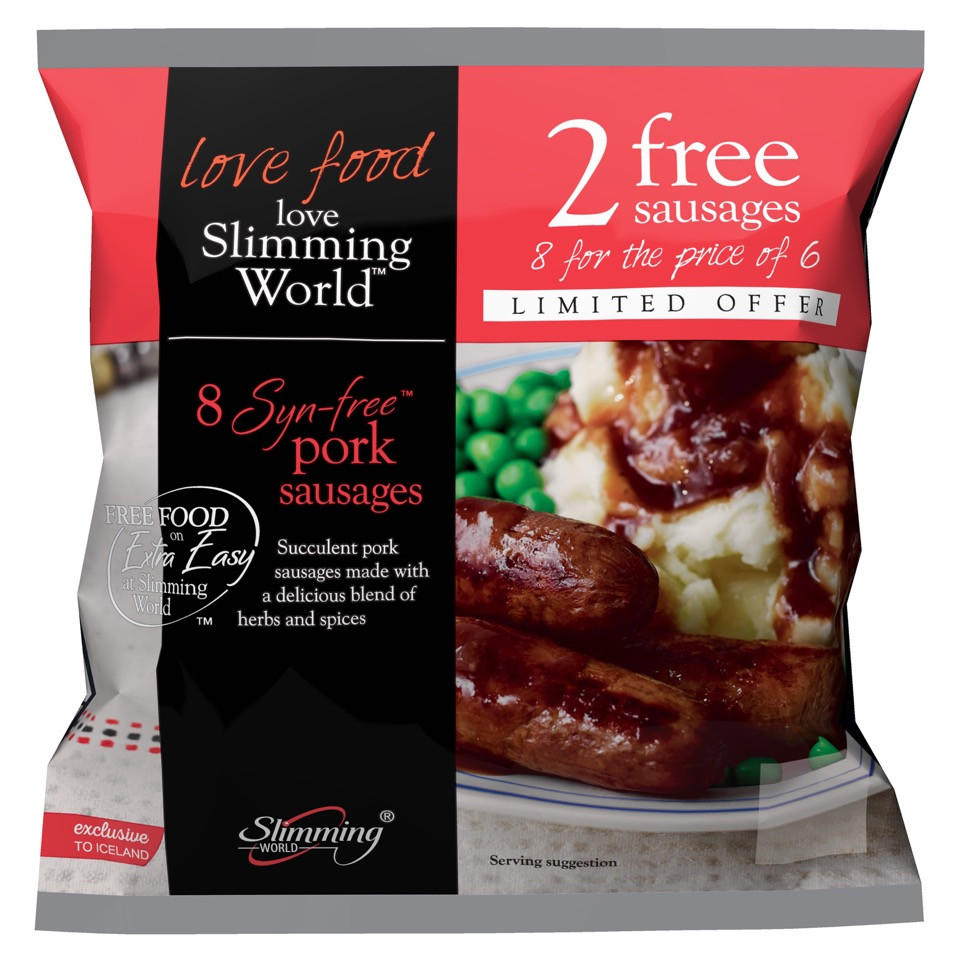 The first thing I noticed about them when opening the packet was the smell..a strong herby smell but I gave them a go anyway.
I chose to cook them in the oven on 180c for 25 minutes. But you can also grill them.
After cooking I was pleasantly surprised that they had not shriveled up too much like some other brands. But the amount of fat and water that came out of them was a bit of a shock.
The actual taste is okay, but they don't really taste like a sausage. They taste more like a meatball and have the consistency of a cheap burger. Would I have them again? At £3 for 6 sausages probably not… but if they were on offer I may consider it.
They are fab in my amazing Sausage casserole recipe though.