Healthy Chunky Chips | Slimming World Friendly Recipe
Crispy Goodness, Minus the Guilt: Healthy Chunky Chips for Slimming World Enthusiasts
Prepare to embark on a culinary journey that redefines indulgence with our "Healthy Chunky Chips" recipe. If you're on a quest for a delectable treat that's both comforting and Slimming World-friendly, you're in for a delightful surprise.
Our Slimming World-friendly recipe takes the beloved chunky chips, transforms them into golden perfection, and ensures they align perfectly with your wellness goals. With a clever baking technique, these chips achieve that coveted crispy exterior while keeping Syns firmly in check.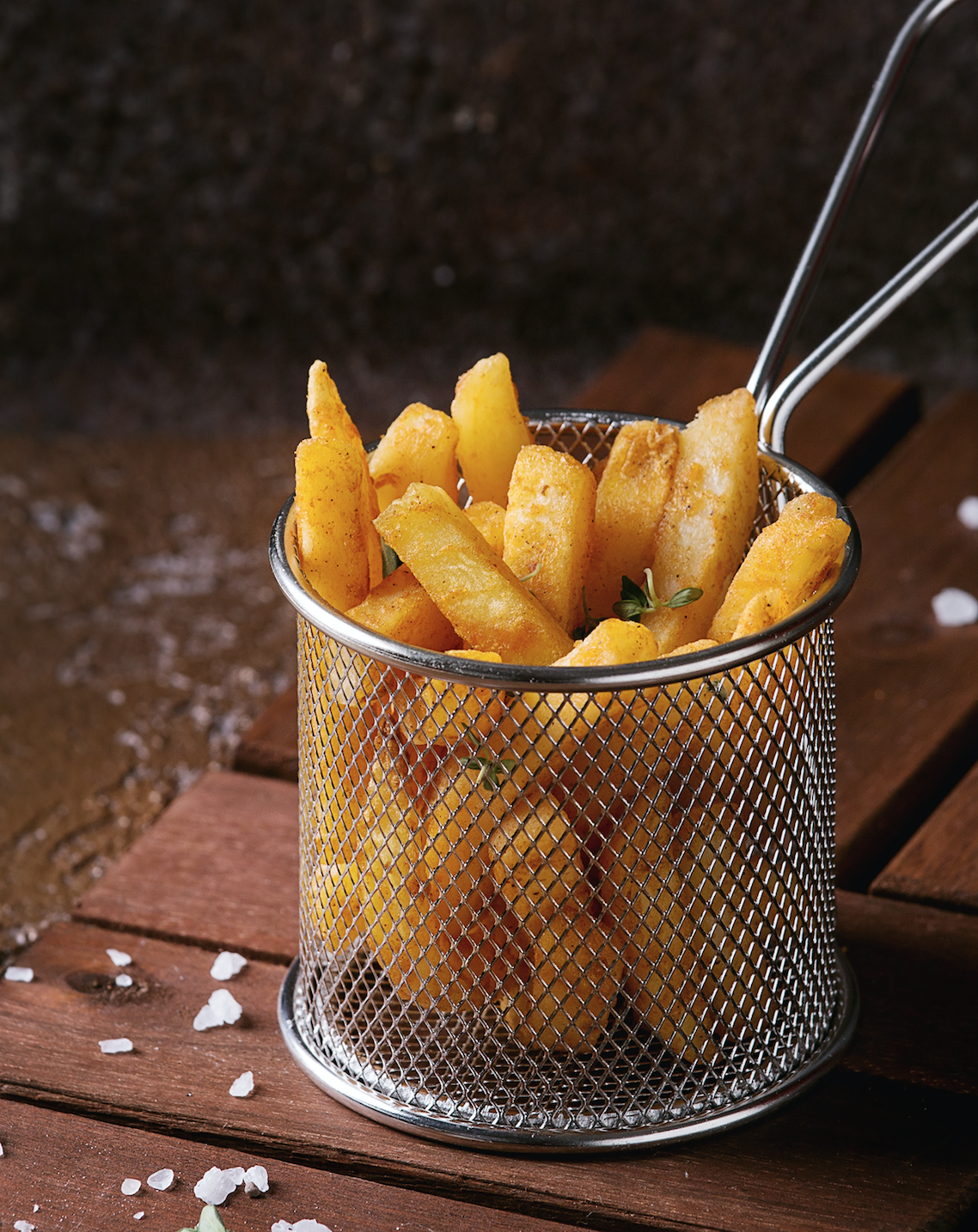 Whether you're a dedicated follower of Slimming World or simply seeking a delicious, figure-friendly snack or side dish, our "Healthy Chunky Chips" are here to elevate your culinary experience. Join us as we delve into this recipe that proves you can have your chips and eat them too, all while working towards your health and wellness goals. Let's dive into this satisfying crunch of flavour and nutrition!
When I joined Slimming World all of those many moons ago, all I heard about was Slimming World chips! They are a pretty important staple to the diet.. so let's learn how to cook them.
Why you'll love this recipe….
Fluffy on the inside, crispy on the outside
Taste amazing
The perfect side for many recipes
Quick and easy to make
Low in fat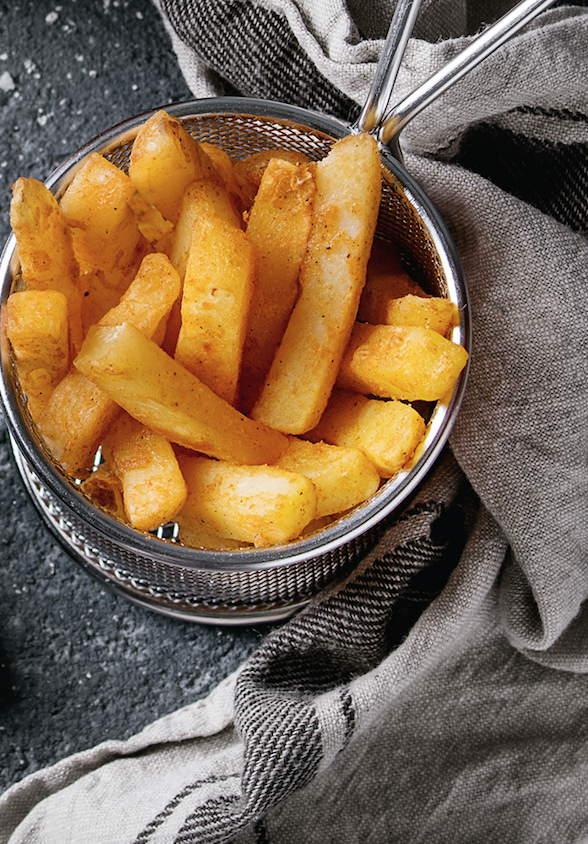 Chip making tools….
When I first began with Slimming World my chips would look oddly shaped and not fluffy enough! I couldn't understand how everyone else's Slimming World chips looked like naughty pub style chips!! But then I discovered my "chipper"… it makes creating chips so much easier with minimal effort.
Don't be scared of the price.. I promise it will become your next best friend!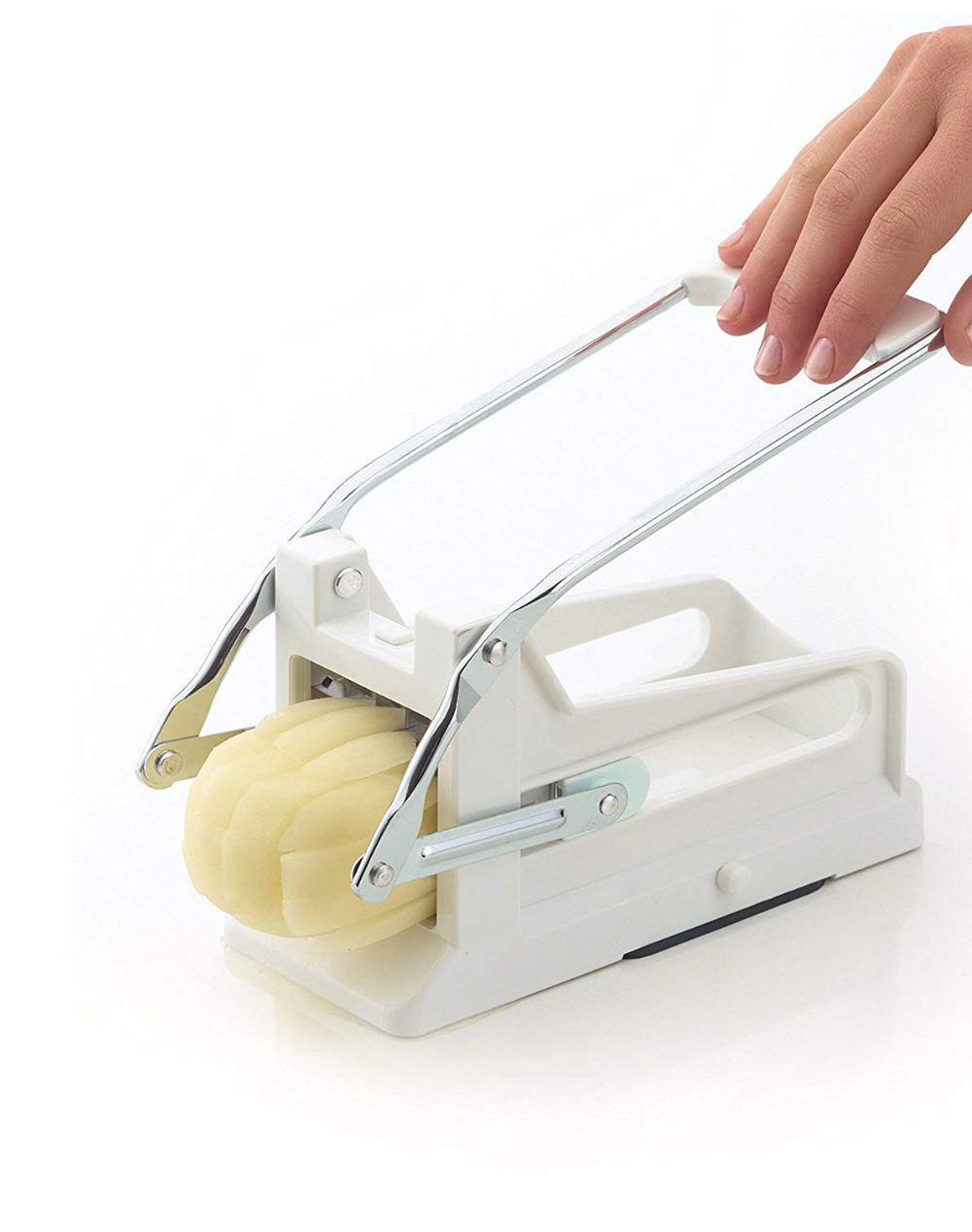 Are you looking for a recipe to pair these chips with? Check out one of these delicious bad boys…
Chip making tips….
The choice of potato is important for a good chip. I always use a floury potato as they have a soft, dry texture making them perfect for creating chips. I recommend King Edwards Russet or Maris Pipers.
Always soak your potatoes in cold salted water for at least 1 hour before boiling.
Use plenty of seasoning.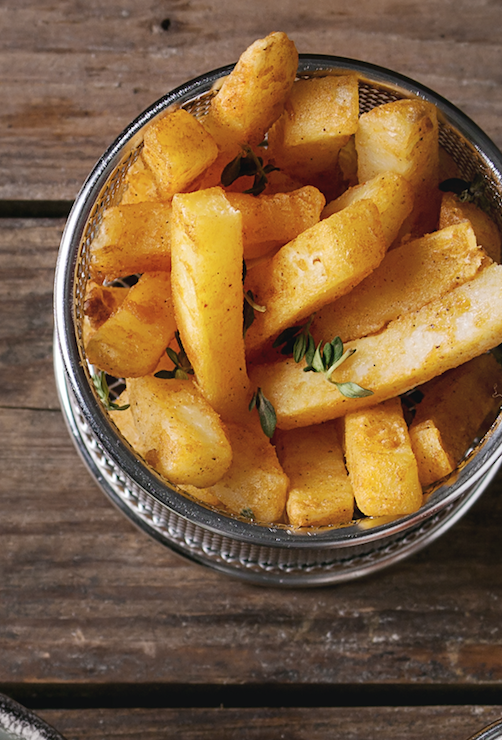 Batch Cook – Storage Information
Fridge: Not suitable for storing in the fridge.
Reheat: Follow the cooking instructions in the recipe below.
Freezer: These can be frozen before cooking. Follow until step 4 below. Then spray with Frylight and place onto parchment paper with a 2 cm gap between each. Allow to defrost and then cook as per the recipe.
Is this recipe Slimming World friendly?
This recipe uses all Syn free ingredients, therefore this recipe has been classed as Syn free by our team.
DON'T MISS A SINGLE RECIPE! SIGN UP TO FREE EMAILS BELOW.
Syn Free Chips
Nutritional InformationSlimming World Syns: ZeroWeight Watchers: Coming SoonCalories: 344 Per Serving
Ingredients
4

Large Floury Potatoes

Salt

Black Pepper

Frylight
Instructions
Preheat oven to 200c/180c Fan/Gas Mark 6

Peel and slice potatoes into chip like chunks.

Wash the potatoes and then leave to soak in cold water for at least 1 hour.

Drain the potatoes and pat dry with a clean tea towel or kitchen roll.

Spritz a baking tray with Frylight to prevent sticking.

Place chips onto the baking tray and into the oven for 15 minutess.

Remove from the oven, season with salt & pepper and cook for a further 10-15 minutes or until crispy golden brown.
Have you created this recipe?
Please let me know how it turned out! Leave a comment below or share a photo on Instagram tagging me at @fatgirlskinny__ and the hashtag #fatgirlskinny.