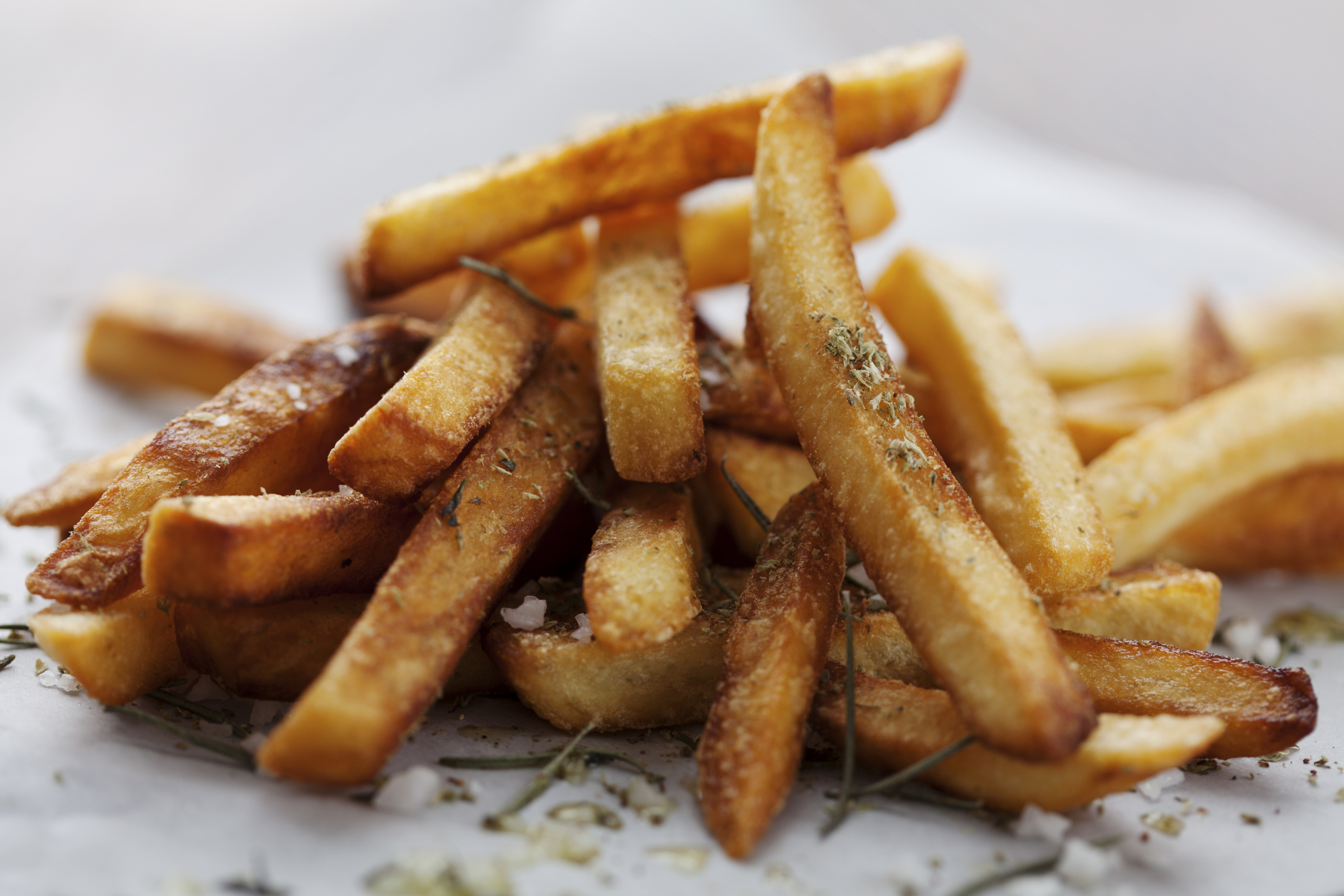 These little beauties get me through my week 🙂 I looooove chips and honestly i even prefer these chips now to any frozen pre made ones too. They are so fluffy and tasty and above all else… SYN FREE!!!
They are really easy to make and are a perfect side to any meal or even just as a snack 🙂
Servings: 2 – 3
Syns: ZERO
---
Ingredients:
4 -5 Potatoes (I find maris piper or king Edwards work the best)
Fry light
Salt
Pepper
1/2 Tsp Paprika
---
---
Method:
– Peel potatoes (or sometimes i even leave the skin off to make wedges, they work well either way)
– Wash potatoes in warm water to remove starch
– Slice into chip shaped strips
– Par boil the potatoes for around 3 – 5 minutes (you don't want them to fall apart)
– Spray a little Fry light into your baking tray to avoid sticking
– Place the potato chips into the baking tray and spray lightly with fry light and then season with salt, pepper and paprika.
– Bake in the oven for around 25 – 30 minutes or until golden (gas mark 5, 180c)
Recipe Created by Fatgirlskinny. Please do not use or recreate this recipe without prior permission.
---