Best Ever Slimming World Friendly Soup Recipes From Fatgirlskinny
If there's one thing I love about colder weather, it's soup! Read on to find a collection of unofficial Slimming World friendly soup recipes. Mostly Syn free and completely delicious.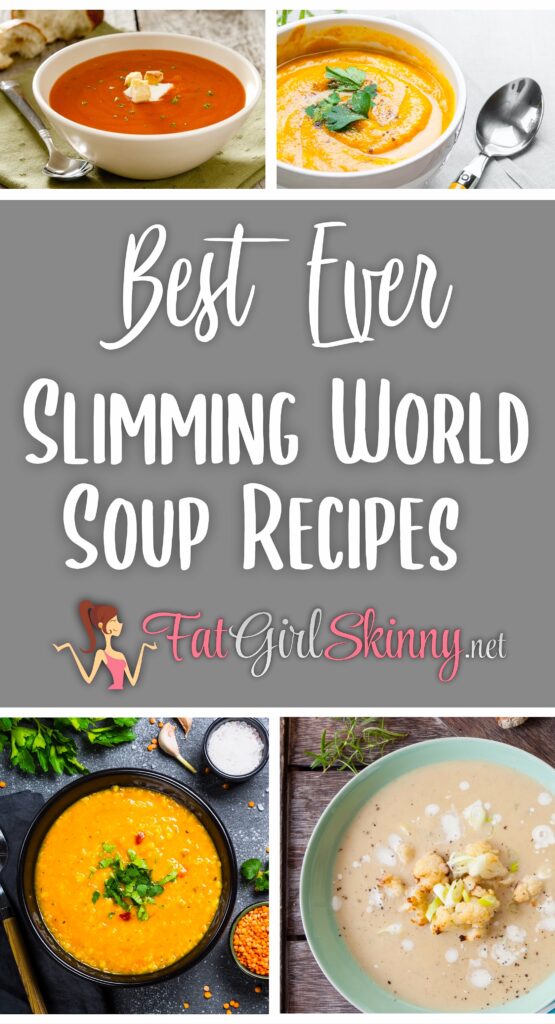 Soup season is here!!! A winter must-have, there's nothing like a nourishing bowl of soup to warm you up and make you feel all fuzzy inside. Homemade soup can provide a filling meal or a light snack. Perfect for reheating and taking to work too.
Benefits of eating soup….
Warming
Hydrating
Filling
Boosts well being
Easy to cook
Cheap to make
To celebrate the start of soup season I am sharing with you my favourite Slimming World friendly soup recipes. In addition to the classic's I am also bringing you some new favourites.
Curried Parsnip Soup
This curried parsnip soup has a spicy kick, enough to give those taste buds a shake up. I use a mild Chilli powder which is perfect for all of the family. So if you want to step things up a gear feel free to upgrade to medium or hot Chilli powder.
Spinach Soup
The great thing about this soup is the spinach doesn't have to be the freshest.. if you have some wilting spinach left in the fridge or you notice a bag in the discount section of your local supermarket grab it and make some delicious soup!
Vegan Lentil Soup
This thick hearty vegan friendly soup will last 3 – 4 days and is one of those perfect "take to work" kinda dishes that can be reheated. This recipe is hard to resist and can work as a stand alone meal served with your Healthy extra B chunk of bread or as a filling snack. Don't let the vegan tag scare you away either.. this recipe is delicious for anyone!
Spiced Pumpkin Soup
This is a classic, easy pumpkin soup made with fresh pumpkin that is very fast to make. Thick and full of flavour, once you have tried it for the first time this will be the pumpkin soup recipe you will make now and forever!
Carrot Ginger Soup
This super quick and easy carrot ginger soup recipe is full of flavour, creamy and only uses 7 inexpensive ingredients. The ginger gives the soup a delicious fresh taste and the garlic gives it depth of flavour. The whole family will enjoy and it's perfect reheated from the fridge for a quick and easy lunch.
Creamy Roasted Cauliflower Soup
Delicious and creamy (but cream-less) roasted cauliflower soup which will warm those cold winter Blues. Syn free, healthy and filling.
Butternut Squash Soup
Delicious, tangy and so filling. One of my favourite recipes.
Tomato and Basil Soup
This take on the classic tomato soup is fit for any dinner table. Tangy yet sweet it is delicious in every way.
Pea and Mint Soup
Filling pea soup with a hint of mint. Perfect for those cold winter evenings. Honestly the family would never know it was SW friendly!
If you've tried any of these soups or any other recipe on the blog then don't forget tag me on Instagram with #fatgirlskinny or @fatgirlskinny__