This quick and easy 7 ingredient carrot ginger soup is one of my favourite Syn free recipes to warm up any Grey winter day. It's creamy and refreshing but above all it's a filling meal, full of speed and perfect when following the Slimming World plan or a calorie controlled diet.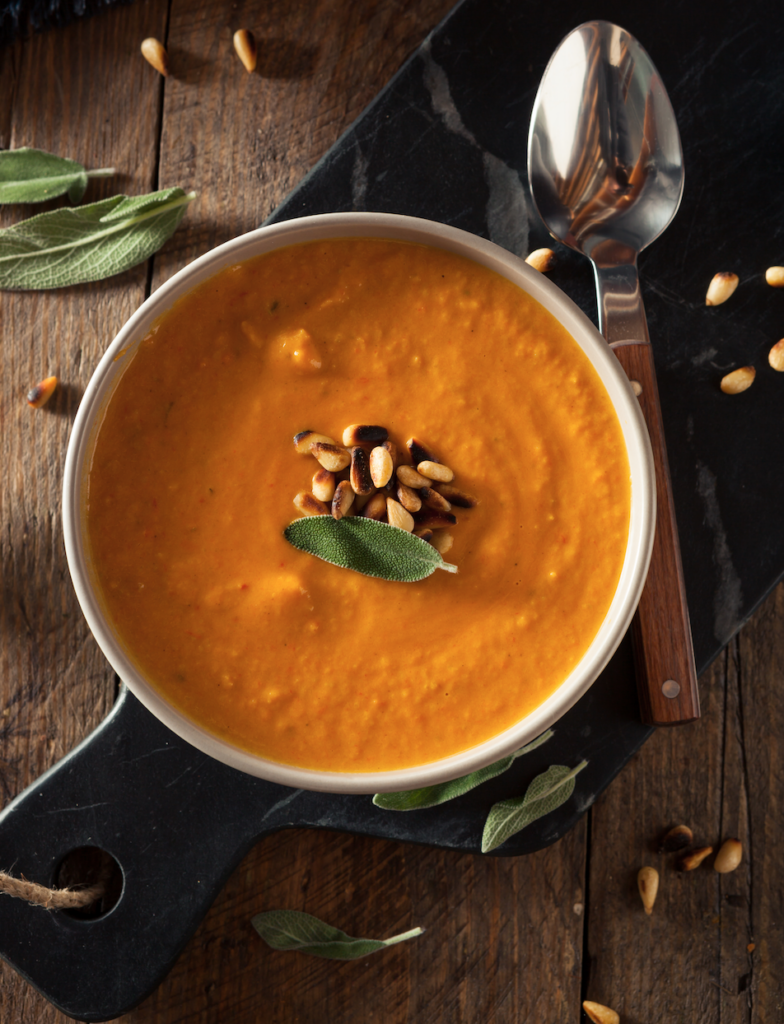 It feels like I am forever left with a big bag of carrots at the end of every week. Mainly because I am terrible and always wasting food. I start the beginning of the week with good intentions of filling my plate full of speedy vegetables each day but in fact I lose interest after a few days and my fridge will be full of unused vegetables on Friday. So I have started looking for new recipes that will use up leftover vegetables to save them going in the food waste bin!
This super quick and easy carrot ginger soup recipe is full of flavour, creamy and only uses 7 inexpensive ingredients. The ginger gives the soup a delicious fresh taste and the garlic gives it depth of flavour. The whole family will enjoy and it's perfect reheated from the fridge for a quick and easy lunch.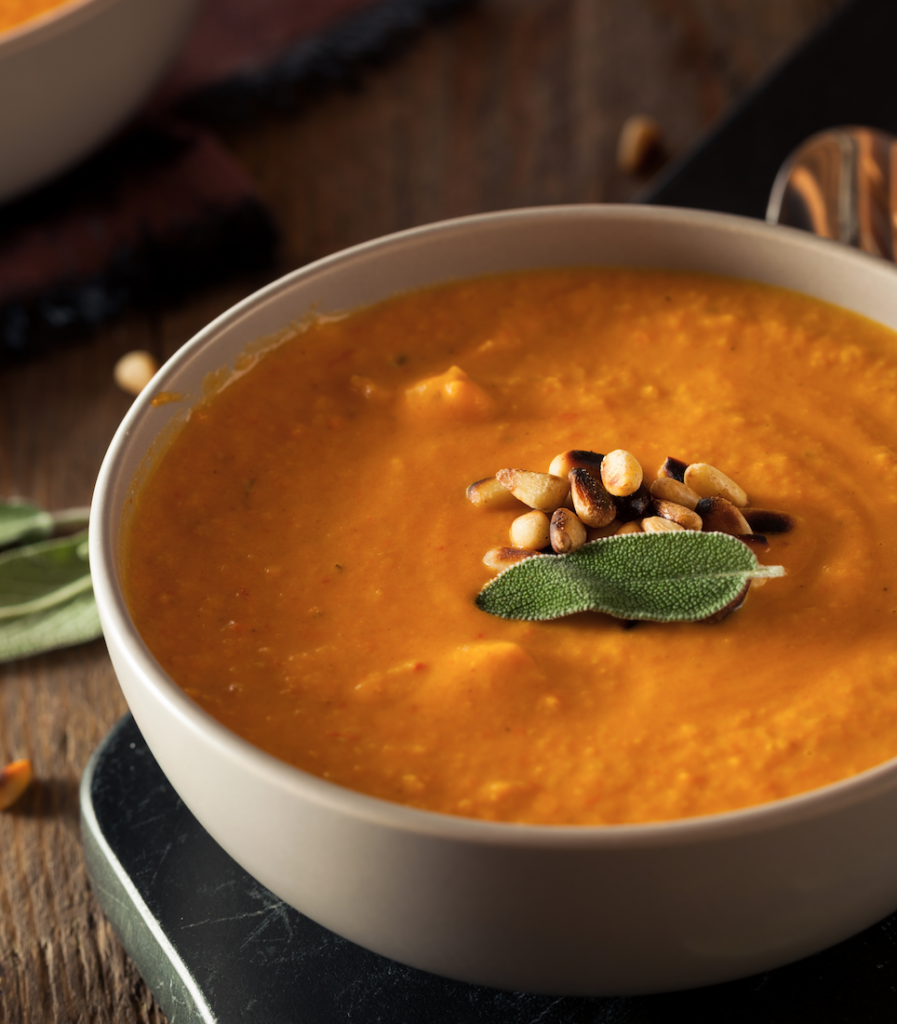 WHY IS THIS THE BEST CARROT GINGER SOUP?
Depth of flavour
Syn free
Full of Speed vegetables
Filling
Low in fat
Perfect for batch cooking
The whole family will love it
Delicious
Quick and easy
Cheap to make
IS THIS SOUP SUITABLE FOR REHEATING?
Absolutely, it's the perfect batch cook recipe. Allow to cool and store in an airtight container. Keep in the fridge for up to 5 days and in the freezer for 1 month. Defrost before reheating on the stove for 3 – 4 minutes.
Syn Free Carrot Ginger Soup
Slimming World Syns: ZEROWeight Watchers Point: Coming SoonCalories: 125 Per Serving
Ingredients
1

Large onion

[Diced]

2 tbsp

Coarsely grated ginger

2

Garlic cloves

[Crushed]

½ tsp

Ground nutmeg

850ml

Vegetable Stock

500g Uncooked

Carrots

[Sliced, No need to peel]

400g

Cannellini Beans

[Tinned, undrained]
Instructions
Put ¼ of the vegetable stock into a large pan and bring to the boil. Add the onion, ginger and garlic and allow to simmer for 5 – 6 minutes.

Stir in the nutmeg and simmer for a further 2 minutes.

Add the rest of the stock, carrots, beans (including their juice) and cover. Leave to simmer for 20 – 25 minutes until the carrots are tender.

Blitz everything with a food processor or hand blender until smooth. Return to a pan and heat until bubbling. Add salt and Pepper to taste and serve.
Have you created this recipe?

If so I would love to hear from you. Please feel free to let me know how it went in the comments below and even better if you have photos
please tag me on social media.  

You can follow me on:

Facebook | Instagram | Pinterest | Twitter