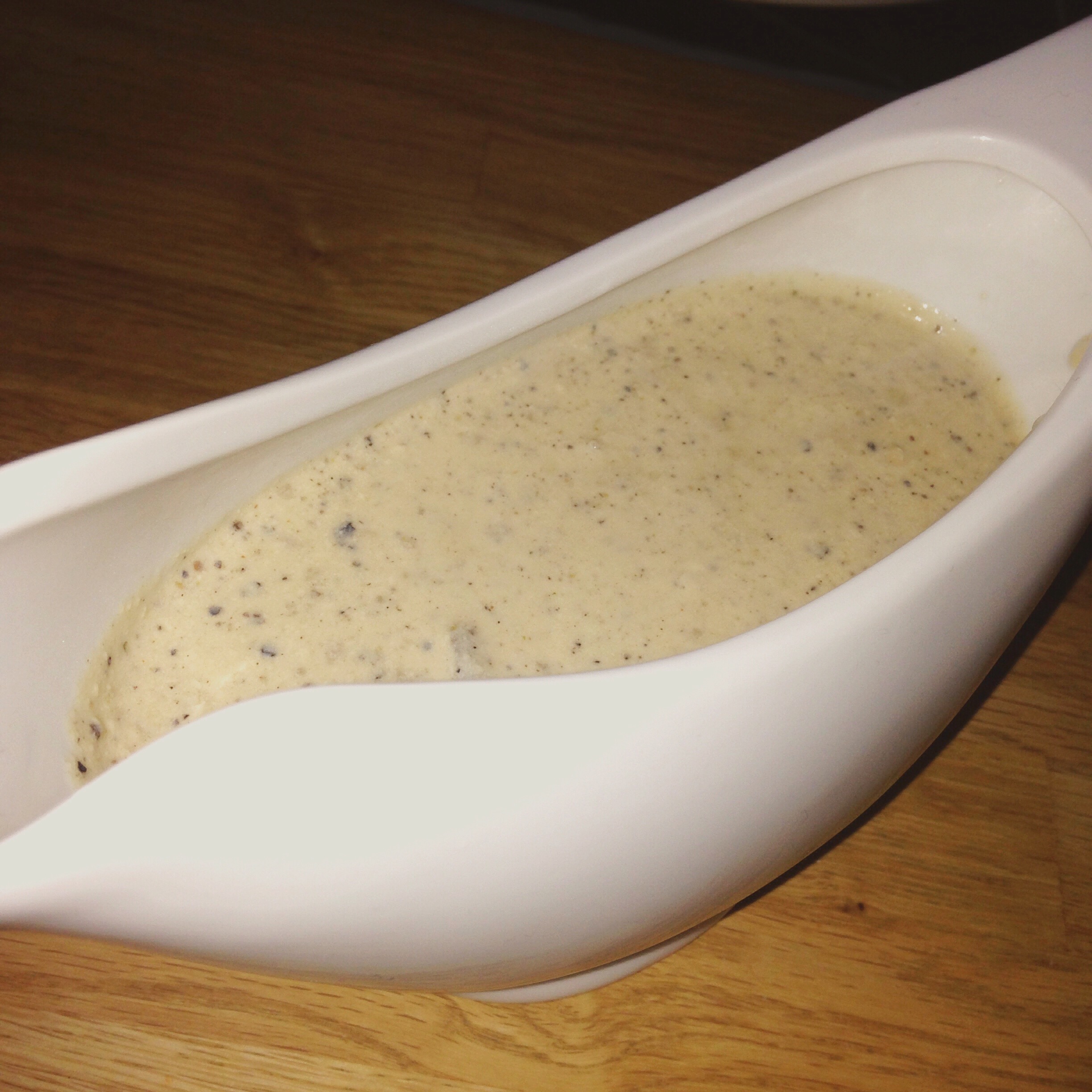 I cooked my husband a lovely steak and chips tonight for his birthday treat and he was desperate for peppercorn sauce so i made a fantastic syn free sauce and it was absolutely delicious. We like it quite mild so if you like it a little more peppery just up the amount of black peppers.
I was a bit concerned that it wouldn't taste as nice without using cream but honestly it was delicious and just as creamy.
I know you could get a packet and use the Hex-A milk but this is completely syn free so why not..
Servings:

Depends how much you use.. 4-5 easily


Syns:

ZERO
---
Ingredients:
---
Method:
Add the chicken stock cubes to boiling water to make your stock.. then put this in to a sauce pan on a high heat with the onion and garlic. Bring to boil and then reduce the heat to a simmer.
Add the crushed pepper corns and Worcestershire sauce and allow to simmer gently for around 20 minutes stirring often. The sauce should thicken but be careful to not allow it to burn.
Remove from the heat and add the fromage frais and stir well. Reduce heat to the very minimum to warm through and serve.
Recipe Created by Fatgirlskinny. Please do not use or recreate this recipe without prior permission.
---
Have you created this meal? Please tag me in your photos on Instagram and you might get featured on my blog. Visit me on Instagram… @Fatgirlskinny__
---
Do you need some support? Are you lacking in inspiration? Join our Facebook page to make new Slimming World friends.