Homemade Creamy Custard | Slimming World Friendly Recipe
This Slimming World friendly easy creamy homemade custard recipe is a cheeky treat for the whole family. It's so delicious, low in Syns and it takes less than 15 minutes to make. This unofficial recipe is perfect for any one following Slimming World, Weight Watchers or a calorie controlled diet.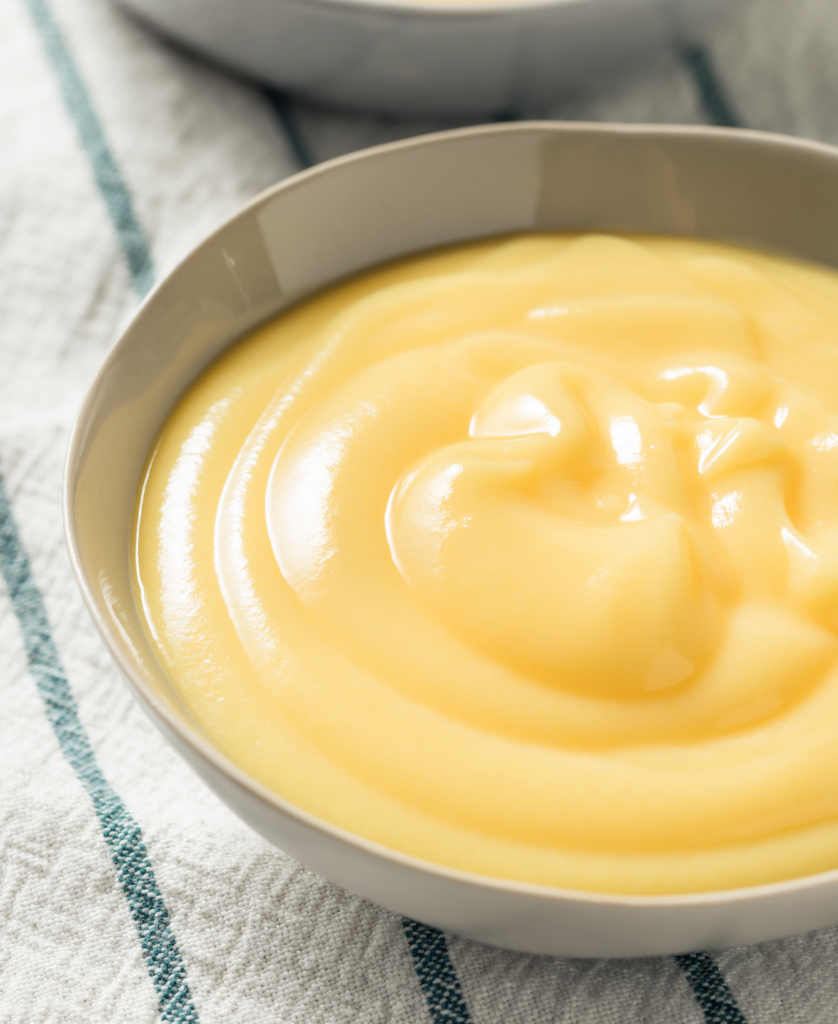 One of the benefits of making homemade custard is that you can control exactly what goes into it. This recipe is much lower in sugar than most supermarket bought custard and of course low in Syns too.
I have been making this custard for years and for some strange reason I thought it was already on here. After searching I quickly realised it wasn't! Once I got over the shock I decided it was time to share it with everyone. It makes the perfect creamy custard for trifles, over crumble, served with banana, cold or hot!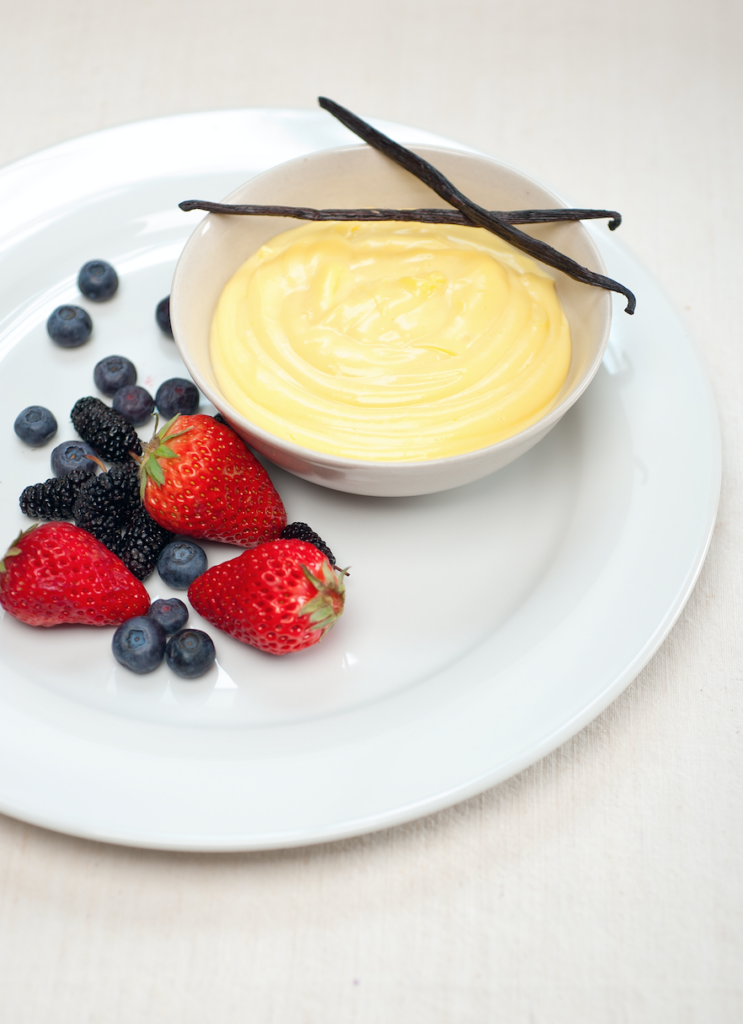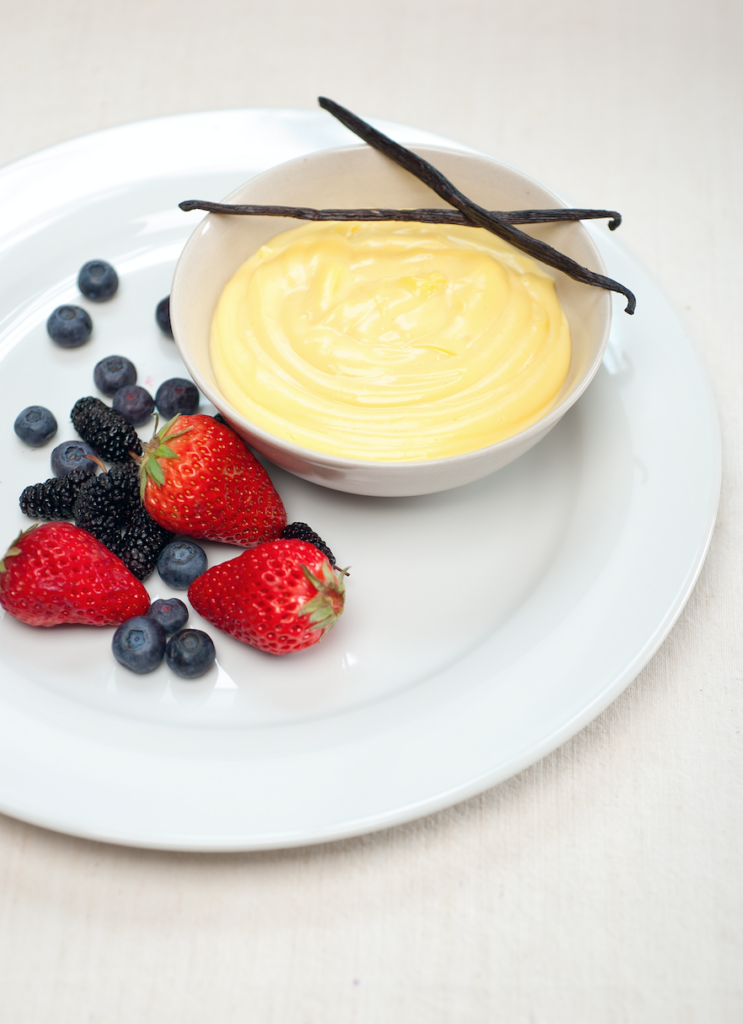 Why is this homemade creamy custard the best recipe?
Delicious
Creamy
Full of flavour
Quick and easy to make
Low in calories
Low in Syns
Sugar free
Suitable for reheating
Slimming World friendly
Is this custard suitable for storing and reheating?
Yes absolutely! Keep in an airtight container for up to 5 days in the fridge. Reheat on the hob or in the microwave. 
Sadly this is not suitable for freezing.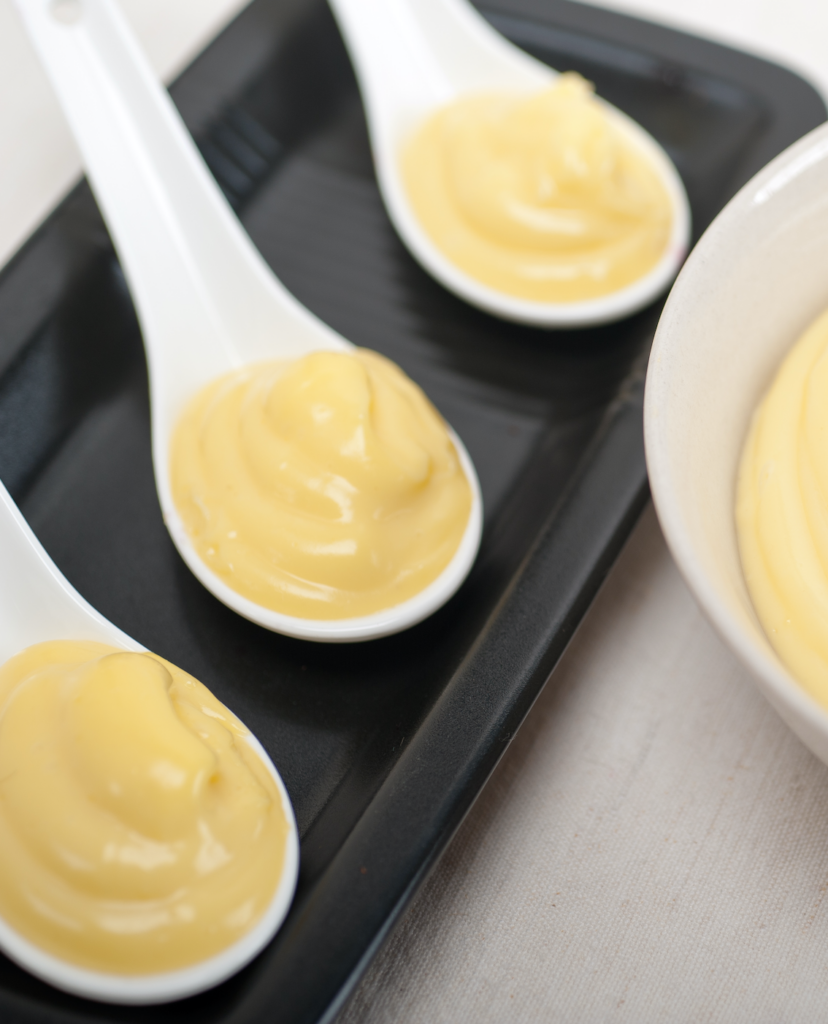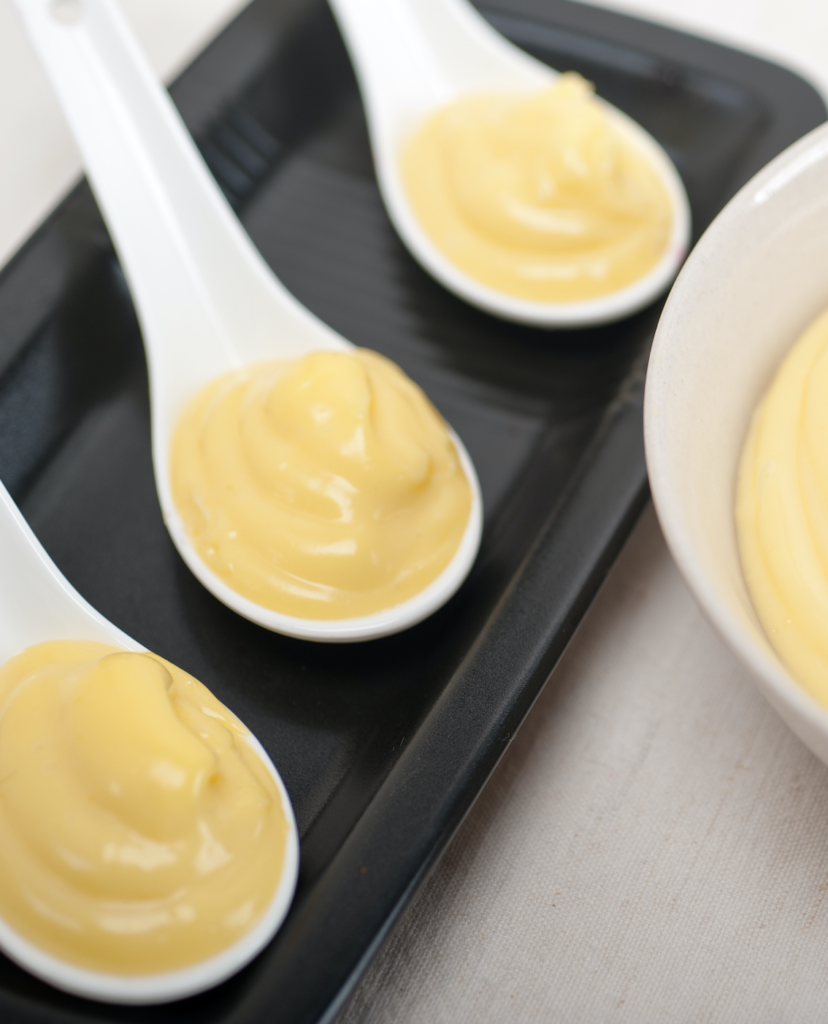 Healthy Creamy Low Syn Custard
Slimming World Syns: ½ Syn Per Serving (¼ healthy extra A per serving)Weight Watchers Points: 2pts Per ServingCalories: 107 Per Serving
Ingredients
3

Egg Yolks

1

tbsp

Granulated Sweetener

1

tbsp

Cornflour

200g

Fat free natural yoghurt

2

tsp

Vanilla Extract

100ml

Whole Milk

Pinch

Nutmeg
Instructions
Pour milk into a saucepan and heat gently on the hob over a medium heat.

In a jug or bowl add egg yolks, sweetener, cornflour, yoghurt and vanilla extract. Mix together well.

Once the milk is piping hot pour into the other mixture and stir quickly.

Place everything back into the saucepan and heat slowly over a low heat stirring constantly. Once the custard has thickened add a pinch of nutmeg and stir again before serving.
Have you created this recipe?
Please let me know how it turned out! Leave a comment below or share a photo on Instagram tagging me at @fatgirlskinny__ and the hashtag #fatgirlskinny.
---
IS THIS RECIPE WEIGHT WATCHERS FRIENDLY?
All of the recipes found on this website are suitable and friendly for anyone who is following the Weight Watchers plan. However since Weight Watchers introduced the new Personal Points plan it is harder to calculate points. This means I can no longer offer exact WW Points for food lists. (I am working on the recipe part).
IS THIS RECIPE SLIMMING WORLD FRIENDLY?
All of the recipes found on this website are suitable and friendly for anyone who is following the Slimming World plan. Please check the recipe card on this page where you will find the Syn value per serving. However please note these have been calculated by us here at Fatgirlskinny and have not been verified by Slimming World.
HOW MANY CALORIES SHOULD I BE CONSUMING PER DAY?
When we eat and drink more calories than we use up, our bodies store the excess as body fat. If this continues, over time we may put on weight. As a guide, an average man needs around 2,500kcal (10,500kJ) a day to maintain a healthy body weight. For an average woman, that figure is around 2,000kcal (8,400kJ) a day.
These values can vary depending on age, size and levels of physical activity, among other factors. To find out more about calories and losing weight with a calorie controlled plan please visit NHS.