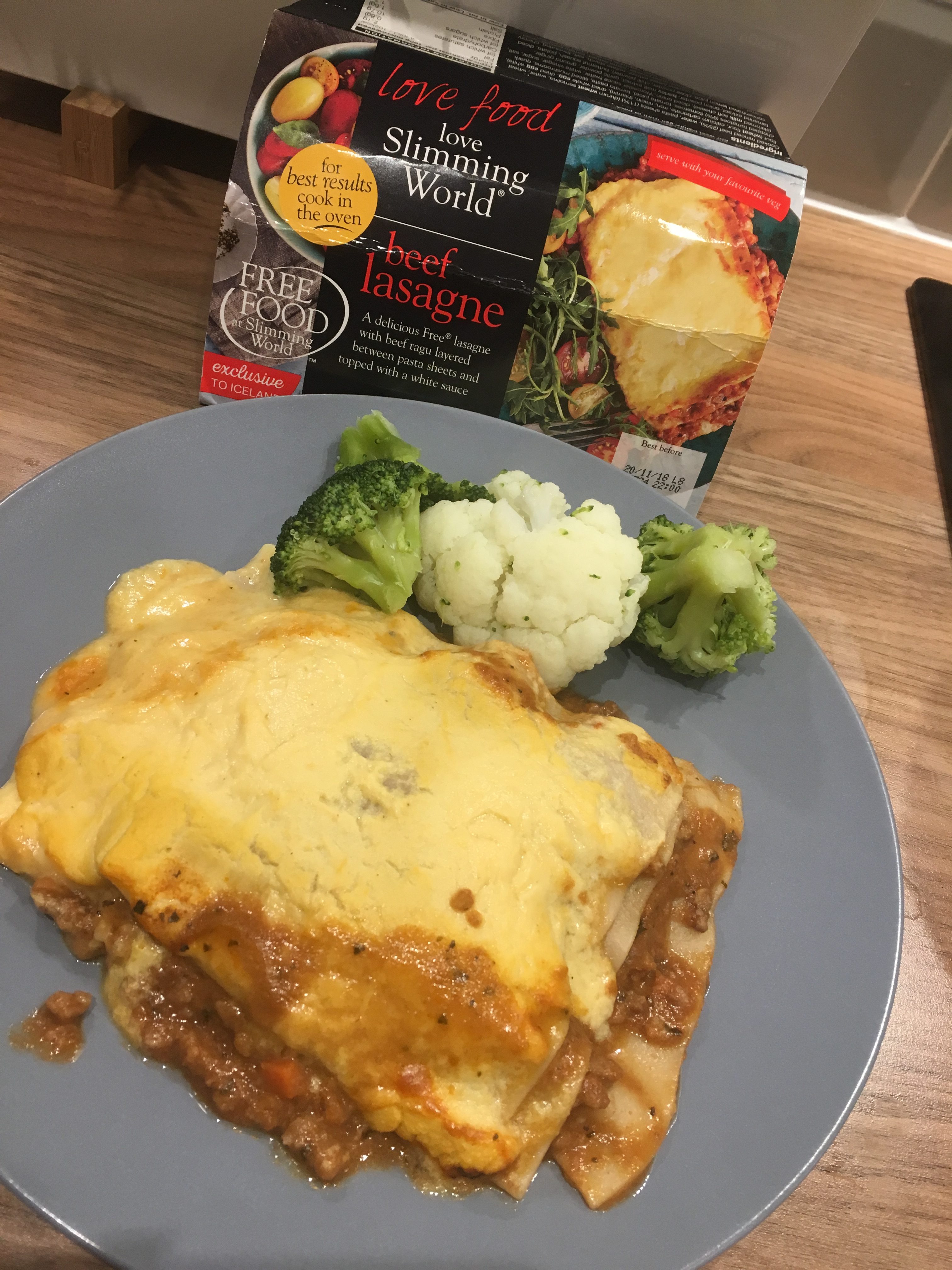 My initial thought when Slimming World announced their new beef lasagne was.. how is this one going to be Syn Free? Will they be making it Syn Free as long as it's used as a Healthy Extra? No no.. it is made with Quark.
Most of you know I am not a huge fan of "ping meals" but now and then it's just easier to get something out of the freezer and pop it into the oven/microwave.
---
THE PACKAGING
As always the Slimming World range is clear and well packaged.. but it does annoy me that they do not advertise the calories per meal. Not everyone eating these will be following the plan.
I love the fact that the majority of the packaging is recyclable and it doesn't take up too much space in the freezer.
COOKING THE PRODUCT
I had read a few reviews from my followers regarding the cooking of this product. Some had advised that cooking the oven had a far better result. So because I purchased two I tried both ways.. One went in the oven for 60 minutes and one went into the microwave (for hubby). We both sampled each of them and I can safely say they both tasted and looked exactly the same! So… save electric and time.. use the microwave if you have one!
I liked the fact that the top of the lasagne went quite crispy.. there was no gloop here! A perfect lasagne is always crispy in my opinion.
THE TASTE
Honestly? It was okay and I would have it again but it wasn't as good as my own lasagne recipe.
As I mentioned before the topping was nice and crispy. The pasta cooked perfectly thankfully, some microwave meals end up having pieces of hard pasta. But the overall taste for me was far too peppery. My husband has to be quite careful with Black Pepper as it can irritate his stomach and he was a bit concerned about eating it. I mentioned this on Instagram and a lot of my followers also agreed with the over use of pepper. I do find a lot of Slimming Worlds meals far too peppery and spicy.. they really need to work this out.
But despite that I would have again on the odd occasion but overall I would prefer to make my own.
WHERE CAN I PURCHASE?
From Iceland only or via their home delivery.
Don't forget to sign up with TOPCASHBACK. There is currently cash back available for Iceland.
NUTRITIONAL
Syns: ZERO
Calories: 561
Fat: 11.5g
---
Fatgirlskinny Rating:
3.5/5