If you haven't heard of Tom Kerridge.. where have you been? This man is a TRUE inspiration! I am gaining a bit of an addiction to purchasing recipe/health food books at the moment and this is my latest purchase.  I was recommend this book by a few of my followers as a lot of recipes are Slimming World friendly and after watching his new BBC TV series I couldn't resist. (I could seriously listen to this man talk forever… his accent is adorable)
44 year old Tom is a Michelin star chef originally from Salisbury, UK and he has recently lost 12 stone all by himself following his own low calorie diet. Tom devised his own low calorie diet after realising he had reached approx. 30 stone. By cutting down on carbs, giving up alcohol completely and watching his calorie intake he managed to shed the weight without any weight loss surgery.
Tom and his wife run their own pub in Buckinghamshire called The Hand and Flowers which I have to say looks absolutely amazing! If I am ever in the area I will definitely be paying this place a visit.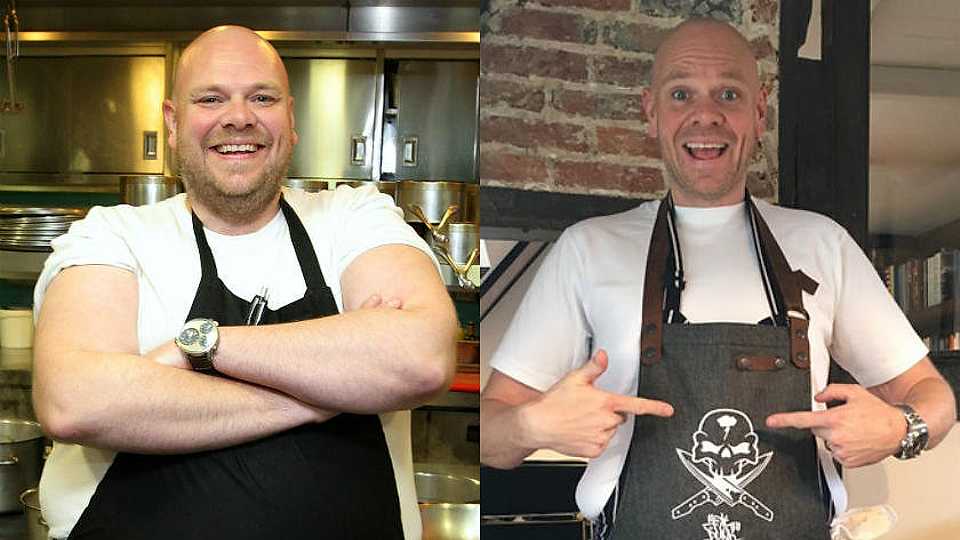 The first thing I love about this book is that it's not full of some depressing sob story about how fat he was and how he was depressed etc etc.. Yes there is some initial background story about how he was a big lad but mainly its full of some hard facts about weight gain and how to lose weight, along with some awesome recipes. My favourite section of the book is the Key Ingredients and Kit List as it goes into a lot of detail about your cooking and what to keep in the kitchen.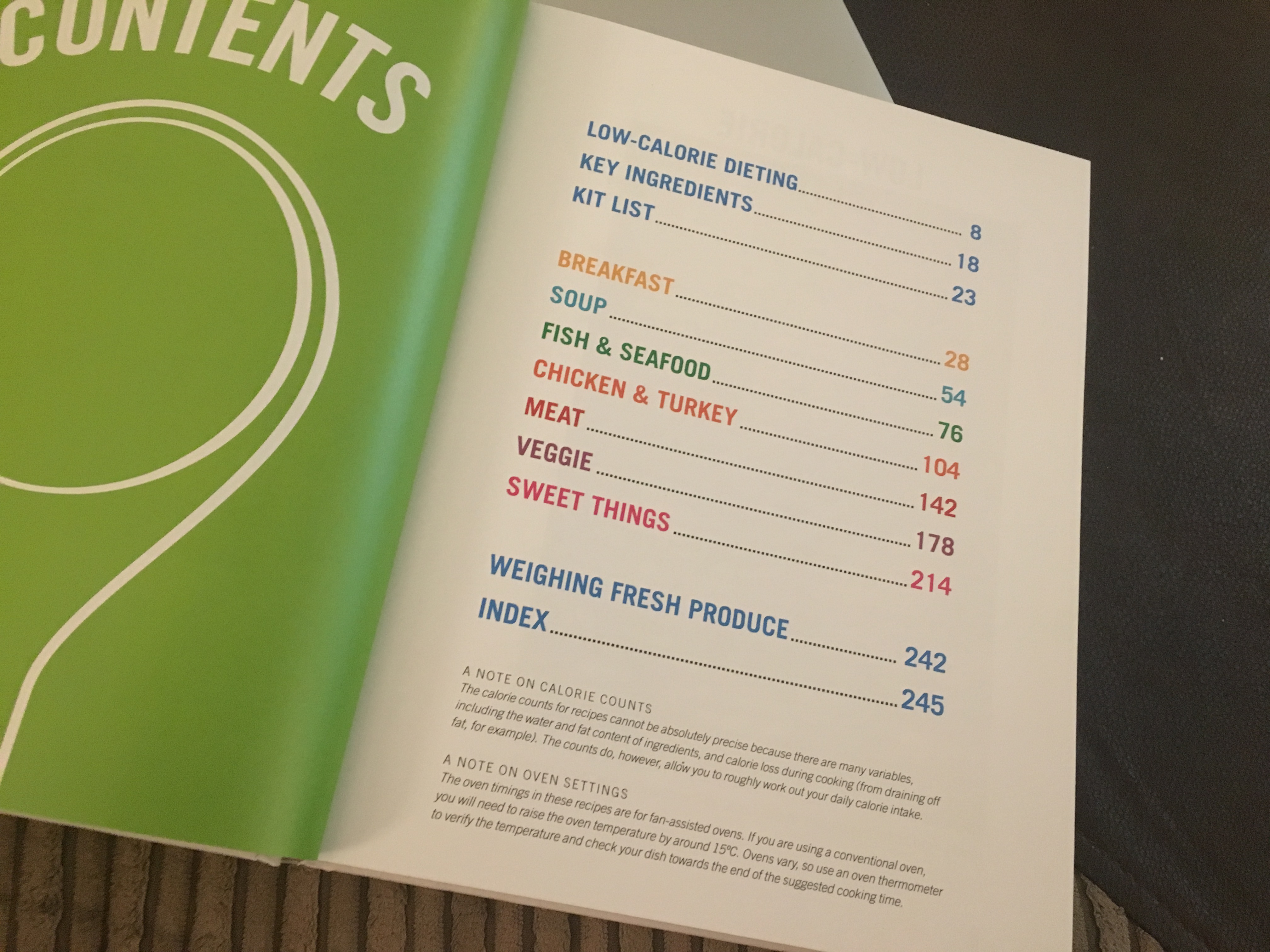 The recipe section is broken down into course's and meats which makes it easy to find exactly what you fancy. I will maybe have to try and push my boundaries and try some of the fish recipes (I said maybe). The book is hard back with excellent quality pages. It is very bright and colourful with some beautiful photos of the food being created.
So is this book Slimming World friendly?
It really is! There are some amazing Syn free recipes and a lot of recipes that can very easily be adapted to Syn free/Low Syn too.
For anyone who is simply following a low calorie diet, this book is perfect for you as all of the calories are clearly stated for each recipe. There are some amazingly delicious looking recipes.
Two recipes I will definitely be trying In the next few days are One-layer lasagne and Chicken Tikka Masala with a few tiny tweaks.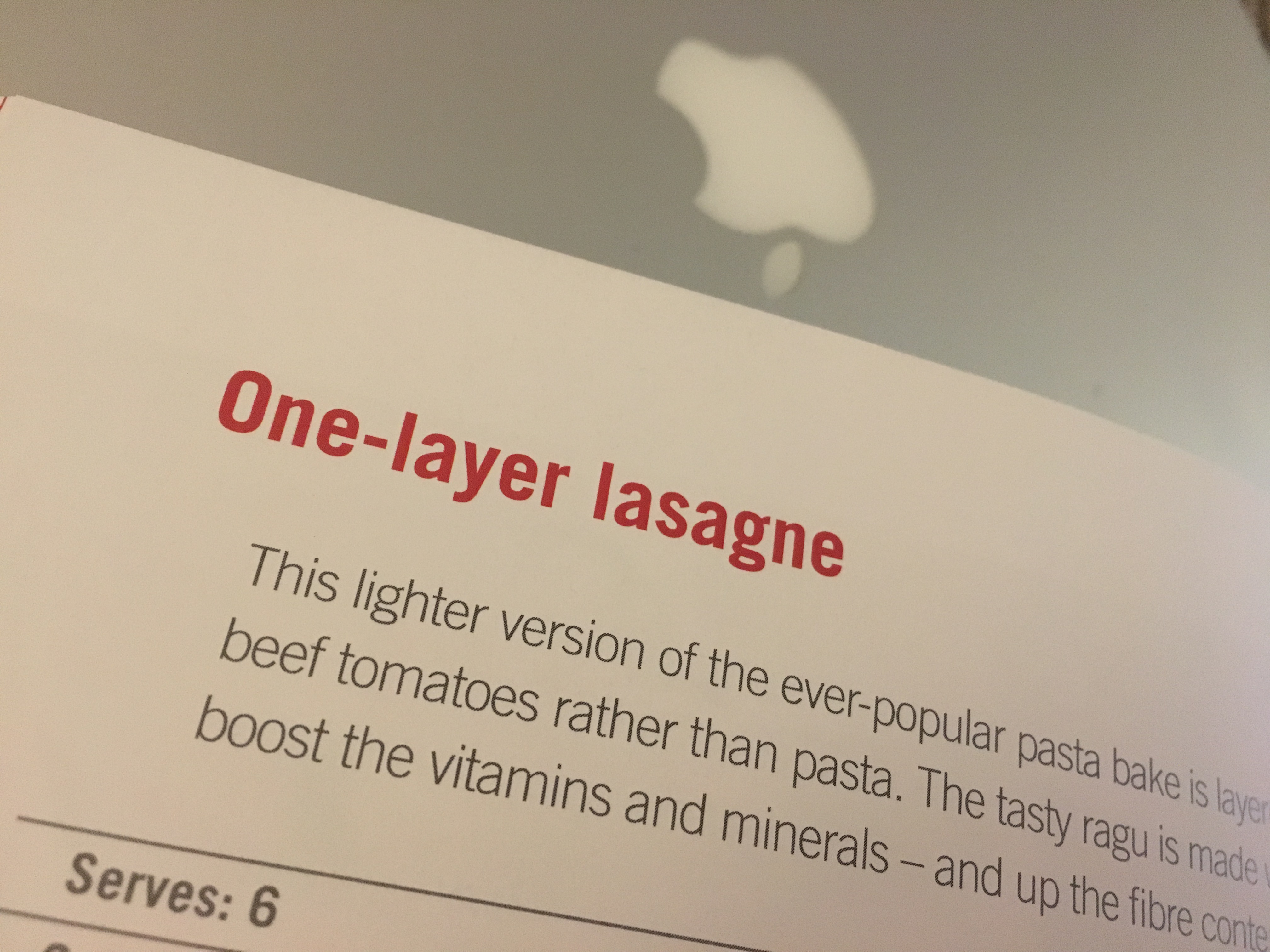 I would highly recommend this book to anyone who loves to collect recipe books and to anyone who is looking for some recipe inspiration. It's a fabulous read!
The book is currently available on Amazon for £11, which is a great price as its fairly expensive in some other stores.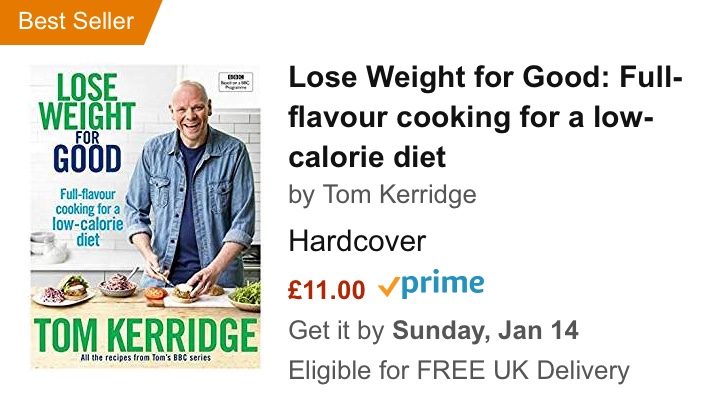 ---
Please note I have not been compensated for this review, I purchased the book myself and the review is all of my own words.