Delicious gooey pancakes, worth just 1 Syn each! Perfect when following the Slimming World plan.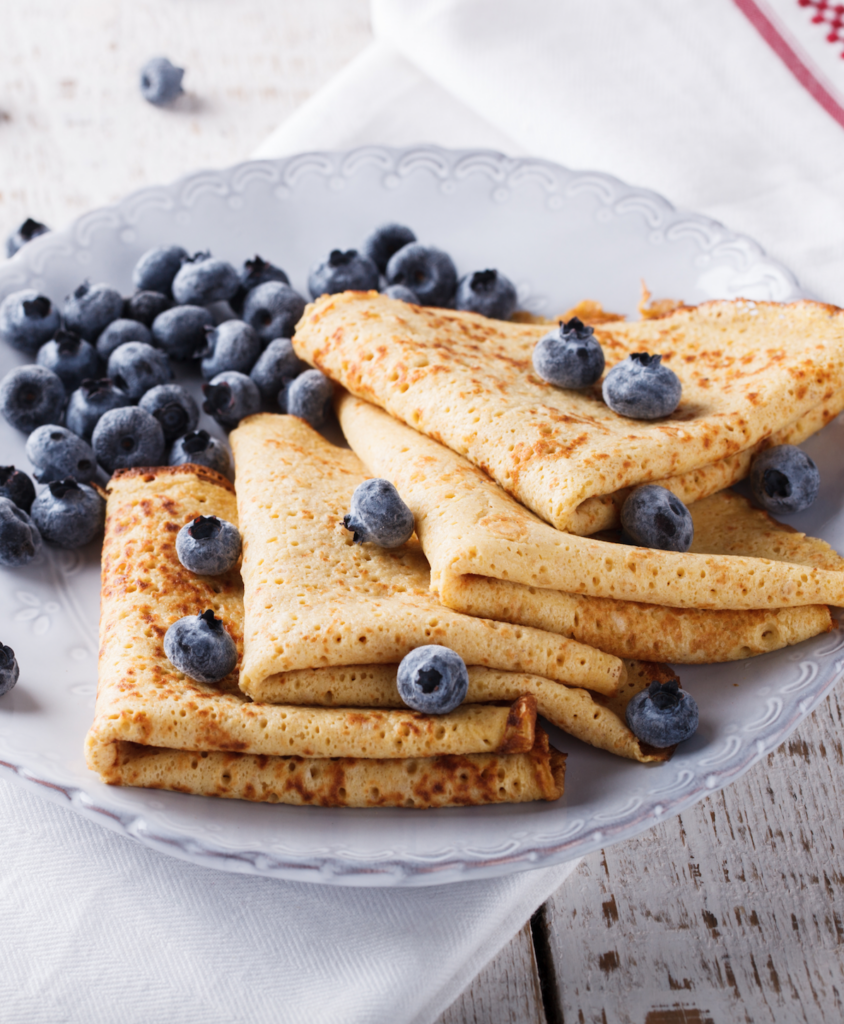 Oooooo it's pancake day, you know what that means…. time for pancakes!!! Following the Slimming World plan does not mean we have to go without. My delicious gooey recipe is worth just 1 Syn per pancake! So fill your bellies and enjoy!
SLIMMING WORLD FRIENDLY TOPPING SUGGESTIONS
Lemon Juice & Sweetener – Syn Free
Chopped Strawberries – Syn Free
Cherries – Syn Free
Sliced Banana – Syn Free
Fat free Fromage Frais – Syn Free
Raspberries – Syn Free
1 Teaspoon Nutella – 1.5 Syn
1 tsp Streamline Fruit Jam, Reduced Sugar – 0.5 A Syn
1 tsp Sweet Freedom Choc Shot Liquid Chocolate – 0.5 A Syn
1 tsp Golden Syrup – 0.5 A Syn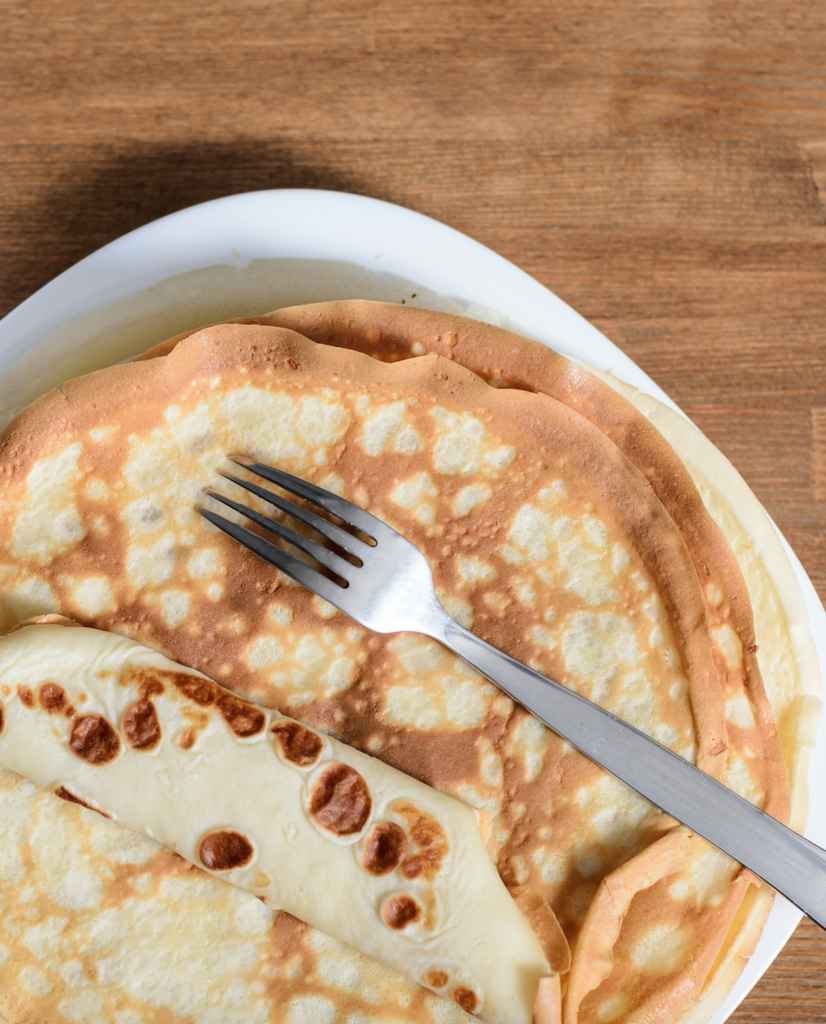 WHY ARE THESE THE BEST SLIMMING WORLD PANCAKES?
Low in Syns
Easy to make
Kids will love them too
So tasty
Low Fat
FLIPPIN GOOD PANCAKES!!!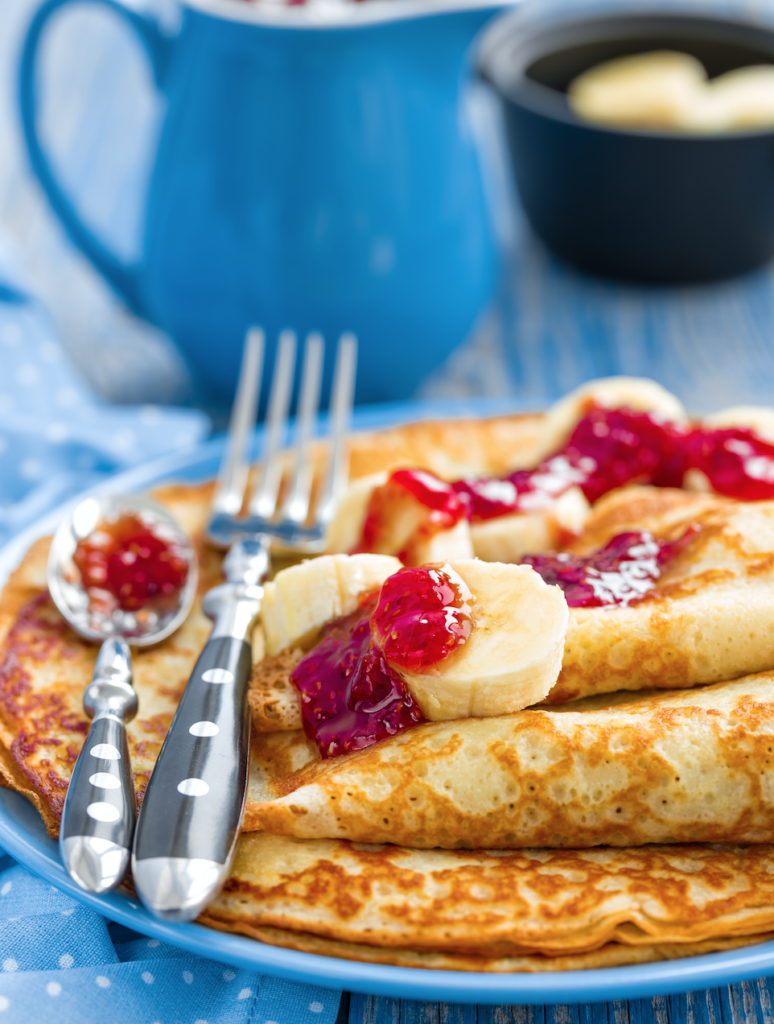 1 Syn Pancakes
Slimming World Syns: 1 Syn Per PancakeWeight Watchers Points: Coming SoonCalories: 68 Per Pancake
Ingredients
50g

Plain Flour

2

Eggs

142g

Fat Free Fromage Frais

150ml

Whole Milk

(Taken from Healty Extra A)

Pinch of Cinnamon

½ tsp

Vanilla Extract

1 tsp

Granulated Sweetener

Frylight
Instructions
Sift flour into a large bowl, make a well in the middle of the flour.

Add eggs and fromage frais into the well. Whisk until well using an electric whisk.

Add milk, sweetener, vanilla extract and cinnamon. Continue to whisk until you have a milky consitancy.

Leave to stand in the fridge for at least 30 minutes.

Sprtiz a pan with plenty of Frylight, start over a hot heat before reducing half way through cooking the pancake. If you can flip please do!
Have you created this recipe?

If so I would love to hear from you. Please feel free to let me know how it went in the comments below and even better if you have photos
please tag me on social media.  

You can follow me on:

Facebook | Instagram | Pinterest | Twitter