Mr Fatgirlskinny and I would have regular KFC takeaways and honestly we were missing them so I created this ultimate KFC "Fakeaway" and it's all completely delicious!
Over the years I have tweaked this recipe to what it is today and some friends/family have even said they prefer it to the real takeaway chain's chicken!
This recipe is an oldie now but still a massive favourite in our house every week. It's so versatile.. it can be served with almost anything.. from beans, to garden peas to mushy peas..
SERVINGS: 

2 – 3


SYNS: 

ZERO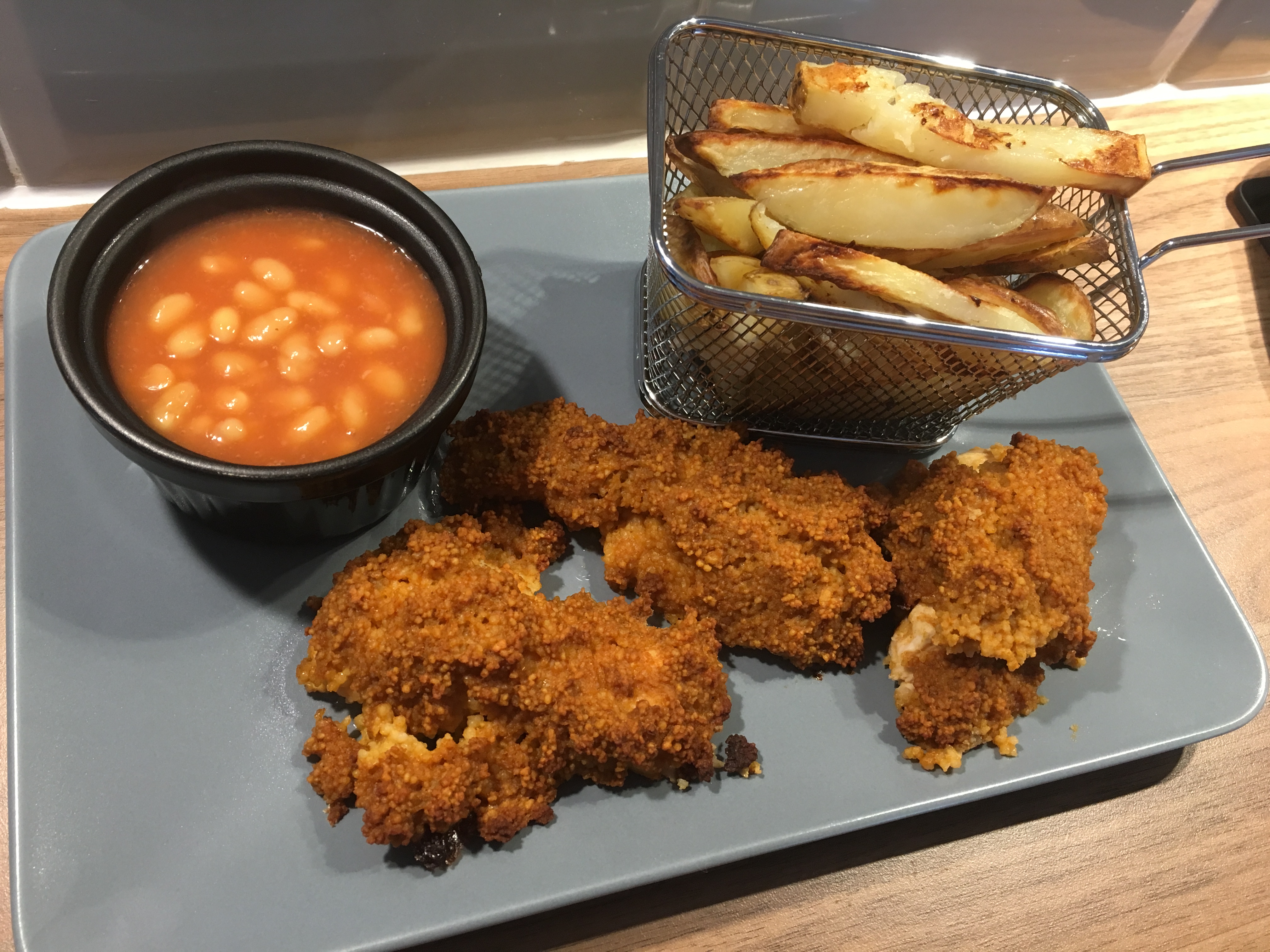 I have now been told this is a "tweak" but i still consider this to be syn free in my opinion because couscous is syn free and i am eating the same amount as i usually would, i will let you choose.. many Slimming world followers count this as Syn Free and have huge losses each week..
If you are going to count this as a tweak I would allow approx 4 Syns per serving.
---
INGREDIENTS
400g of boneless skinless chicken thighs or 2 large chicken breasts or turkey steak cut into large slices.
2 small eggs beaten
120g of plain cous cous
1 tsp of Mustard powder
2 heaped tsp Paprika
1/2 level tsp Cayenne Pepper (add more for extra spice)
A tiny pinch of Cumin (optional)
1/2 tsp basil
1 Chicken stock cube crumbled
1 Clove of garlic (or 1 tsp garlic powder)
1/2 tsp pinch of salt and  pinch of black pepper
Frylight spray
---

METHOD
Add Couscous, Mustard powder, paprika, cayenne pepper, cumin, crumbled stock cube, clove of garlic, salt and pepper to a bowl and pour in boiling water until it literally just covers the couscous (no more). Stir everything together. Allow to stand for 5 to 10 minutes. You are looking for a dry fluffy couscous.. if you feel the couscous can expand some more feel free to add a little bit more water.
Add half of the beaten eggs and stir in, you are looking for a  gooey runny mixture. If this is really too runny at this point do not add the rest of the egg… if you feel it can be more runny please do add the rest.
Spray a baking tray with frylight to prevent sticking. (or use brown grease proof paper)
Coating the chicken is not always the easiest.. it will not stick perfectly.. get it covered as much as possible.. then feel free to put the chicken onto the baking tray and add more couscous on the top. There is no real perfection to this recipe its trial and error to get it right for you.
Coat the chicken in the mixture, place on baking tray and baked in the oven at 210°c for 25 to 30 minutes.
---
Perfect served with Syn Free Chips and Coleslaw.
Serve with corn on the cob and baked beans for a perfect KFC style fakeaway 🙂 I tend to use the frozen bags of corn on the cobs which are about £1 in Tesco. They are much cheaper and cook in the microwave in about 5 minutes.
Absolutely delicious and one of our new favourite dishes. Enjoy.
Recipe Created by Fatgirlskinny. Please do not use or recreate this recipe without prior permission.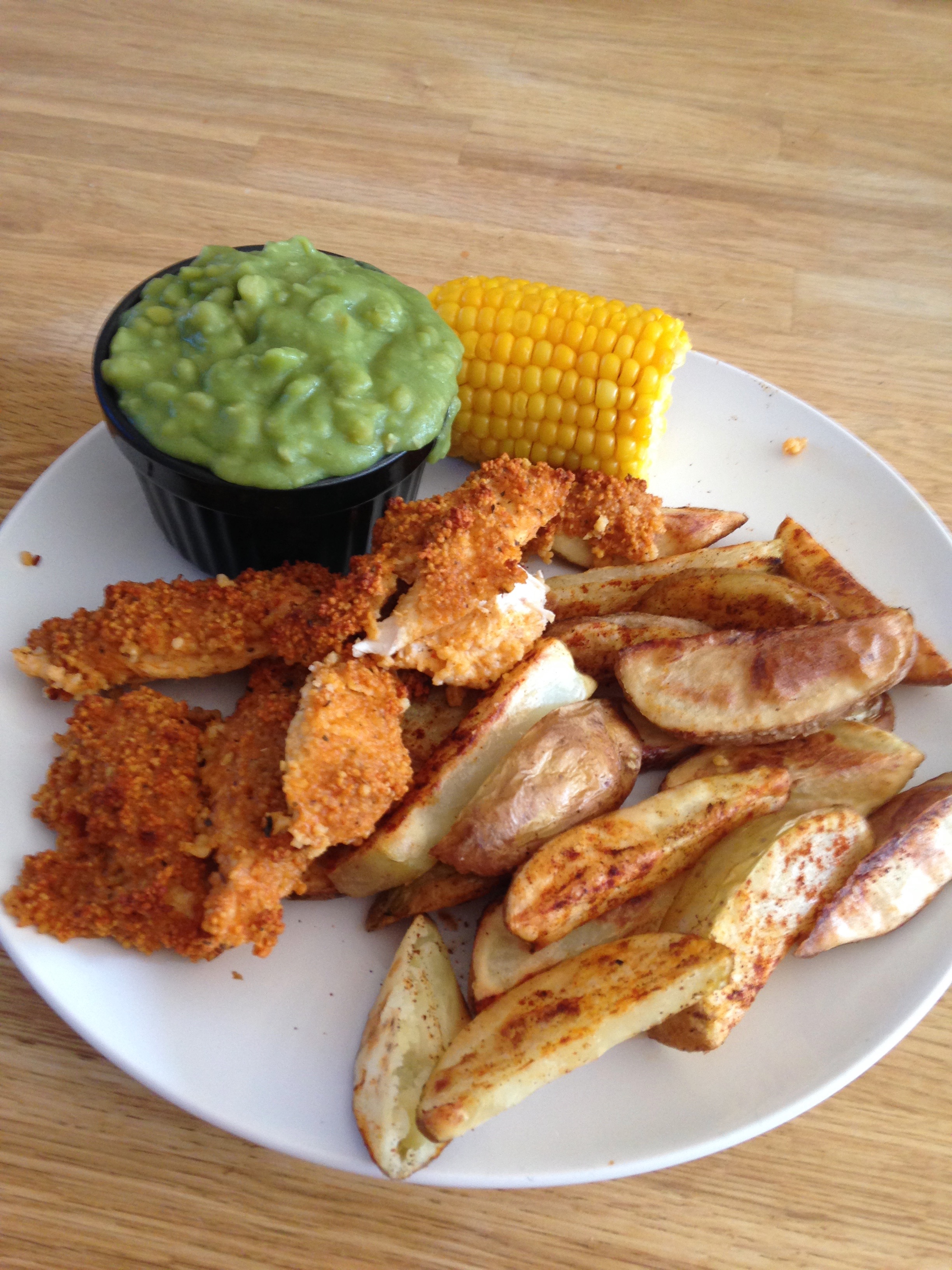 ---
When I cook I always substitute oil with Frylight 1 Cal Spray. This spray is Syn free and it's a HUGE healthy alternative to oil. I find the cheapest place to purchase this from is Home Bargains as its always on offer at around £1.45. But often it's on offer in Iceland and other Supermarkets.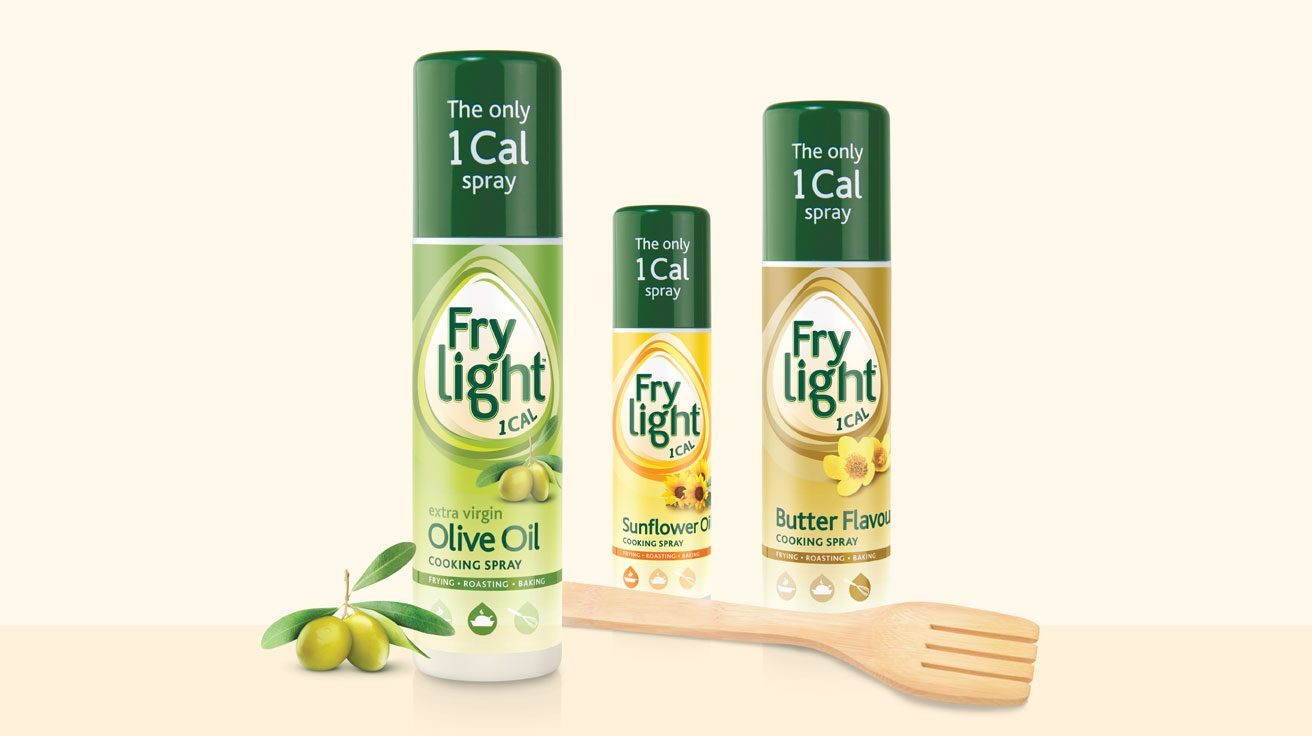 ---