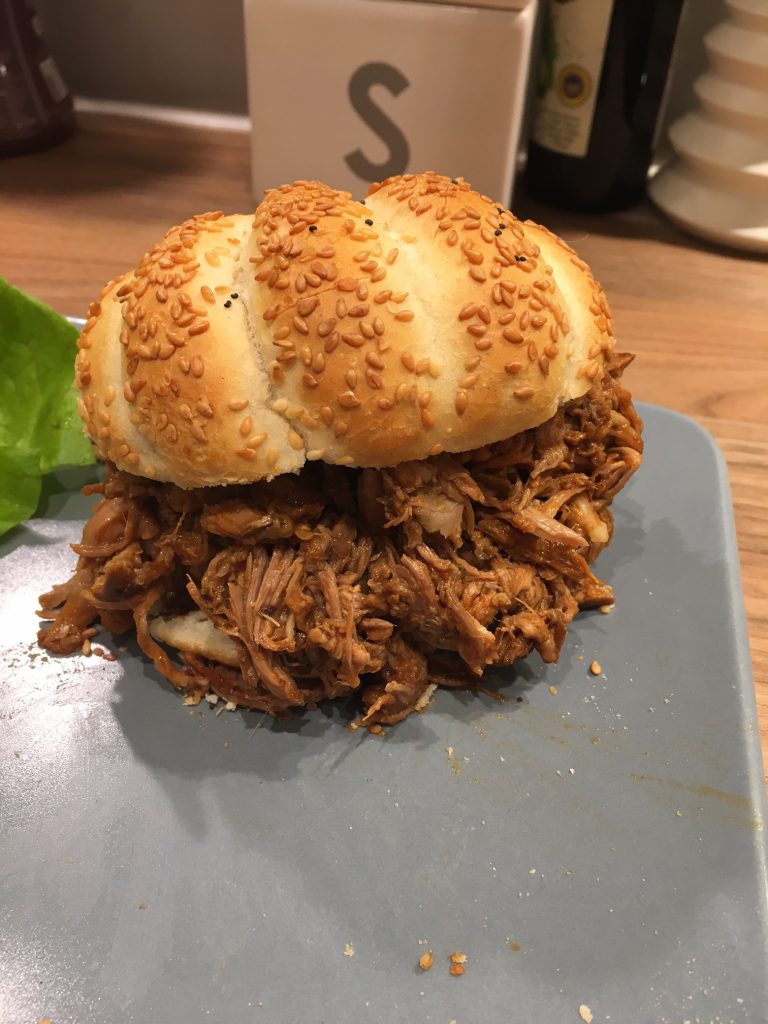 I have only really ever had pulled pork on top of an unhealthy burger in a restaurant.. so I thought I would try this amazing SYN FREE Slimming world pulled pork recipe. I am so glad i did. Hubby was extremely impressed too!
This recipe is perfect for batch cooking and can be frozen too.
Servings:

3 -4


Syns:

ZERO
---
Ingredients:
1.3kg – 2kg Pork shoulder with all fat removed (1.3kg is absolutely fine for 2 people for one meal)
500g Passata 
5 Tbsp Worcestershire sauce
2 Tbsp Balsamic vinegar
2 Cloves of garlic (or 2 tsp garlic powder or flakes)
1 Tsp Mustard powder
3 Tbsp Sweetener 
1/2 Tsp Paprika
Salt and pepper seasoning
Fry light
---
Method:
Add Passata, Worcestershire sauce, Balsamic vinegar, Mustard powder, Sweetener, Garlic, Salt and Pepper to a small saucepan. Simmer for 10 minutes until the sauce thickens.

Remove all of the visible fat from the pork shoulder. This is not always easy, but with a sharp knife it can be managed without loosing too much of the meat.

In a hot frying pan and a little

fry light

sear each side of the pork. (Or use your

saute crock pot

)

Transfer the pork to your

slow cooker

and cover with the BBQ sauce. Cook on low heat for 8-12 hours depending on the weight of your pork.
Once cooked place the pork onto a plate or cutting board and tear the meat apart with two forks. You should find the meat falls off of the bone easily.

Mix with some of the sauce or drizzle once served. Serve in a Healthy Extra B roll or just on it's own with

Slimming world chips

and salad.
Recipe Created by Fatgirlskinny. Please do not use or recreate this recipe without prior permission.
---
Have you created this meal? Please tag me in your photos on Instagram and you might get featured on my blog. Visit me on Instagram… @Fatgirlskinny__
---
Do you need some support? Are you lacking in inspiration? Join our Facebook page to make new Slimming World friends.
---
If you don't already have a slow cooker I HIGHLY recommend this amazing slow cooker from Crock Pot.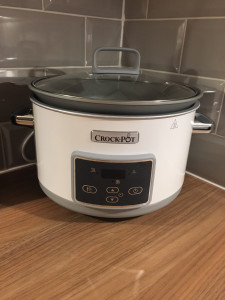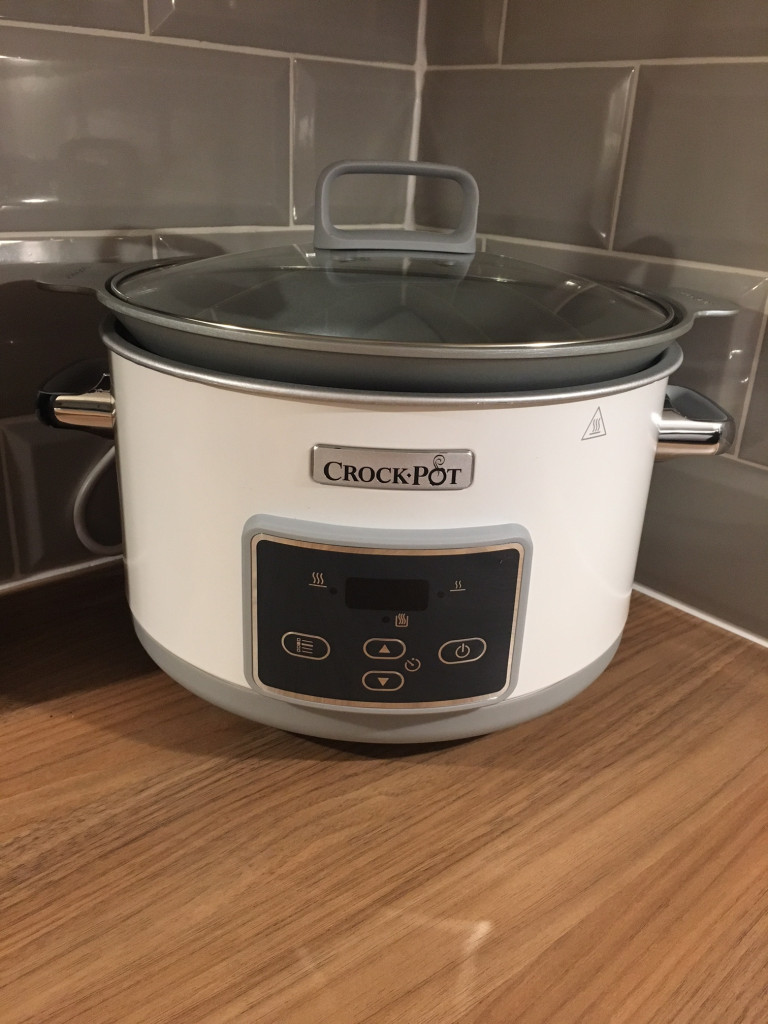 The best thing about the CSC026 Crock-Pot slow cooker is the saute pan which can even be used on an induction hob and stored in fridge or freezer too.
I will be honest the main reason I went for this slow cooker is because I wanted it to fit in with our White/Grey kitchen theme but it turns out it really is an amazing product.
My old slow cooker was cheap and didn't even have a timer on it. It's definitely worth paying a little extra for a quality classy looking product.
It's great for creating loads of wonderful Slimming World recipes and saves so much time when cooking.


---
When I cook I always substitute oil with Frylight 1 Cal Spray. This spray is Syn free and it's a HUGE healthy alternative to oil. I find the cheapest place to purchase this from is Home Bargains as its always on offer at around £1.45. But often it's on offer in Iceland and other Supermarkets.