Fatgirlskinny Picks Of The Week 3 | Slimming World Essentials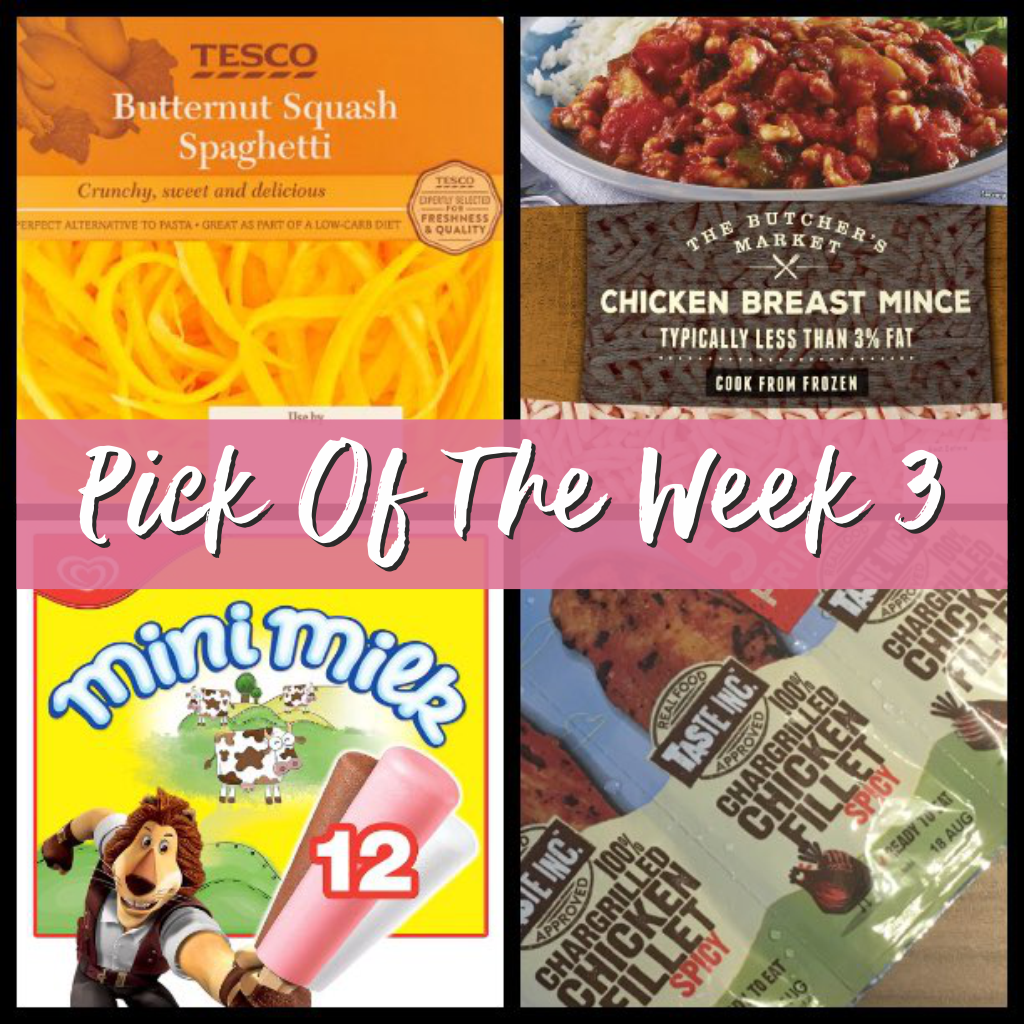 Pick Of The Week Starting: 11/08/2017
Heeeellloooo lovely followers… How has your week been? Can you believe it's Saturday again? Where do these weeks go?
I have had a bit of a quiet one.. trying to stay on plan but ended up in The Harvester (and I wasn't a good girl) but hey ho we have to treat ourselves sometimes right?
My weigh in yesterday was still fairly good.. 2lb down so I am still going in the right direction. I hope you all had great losses too.
---
Firstly.. have you checked out our Facebook group? It's growing everyday.. it's a great place to find out Syn values and cheeky Slimming World recipes. So please check it out.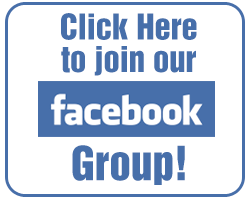 ---
Recipe Of The Week
This week it's all been about the Slow Cooker for me.. I always find I have a lot more enthusiasm in the morning for cooking.. So I like to get all of the prep done first thing. This Syn Free Pulled Pork Recipe is delicious. You can serve it in a HEX B Wholemeal roll, Syn a delicious White roll like the one below.. or just serve it on its own with Syn Free chips or a salad. It's perfect for batch cooking too and can be stored in the freezer.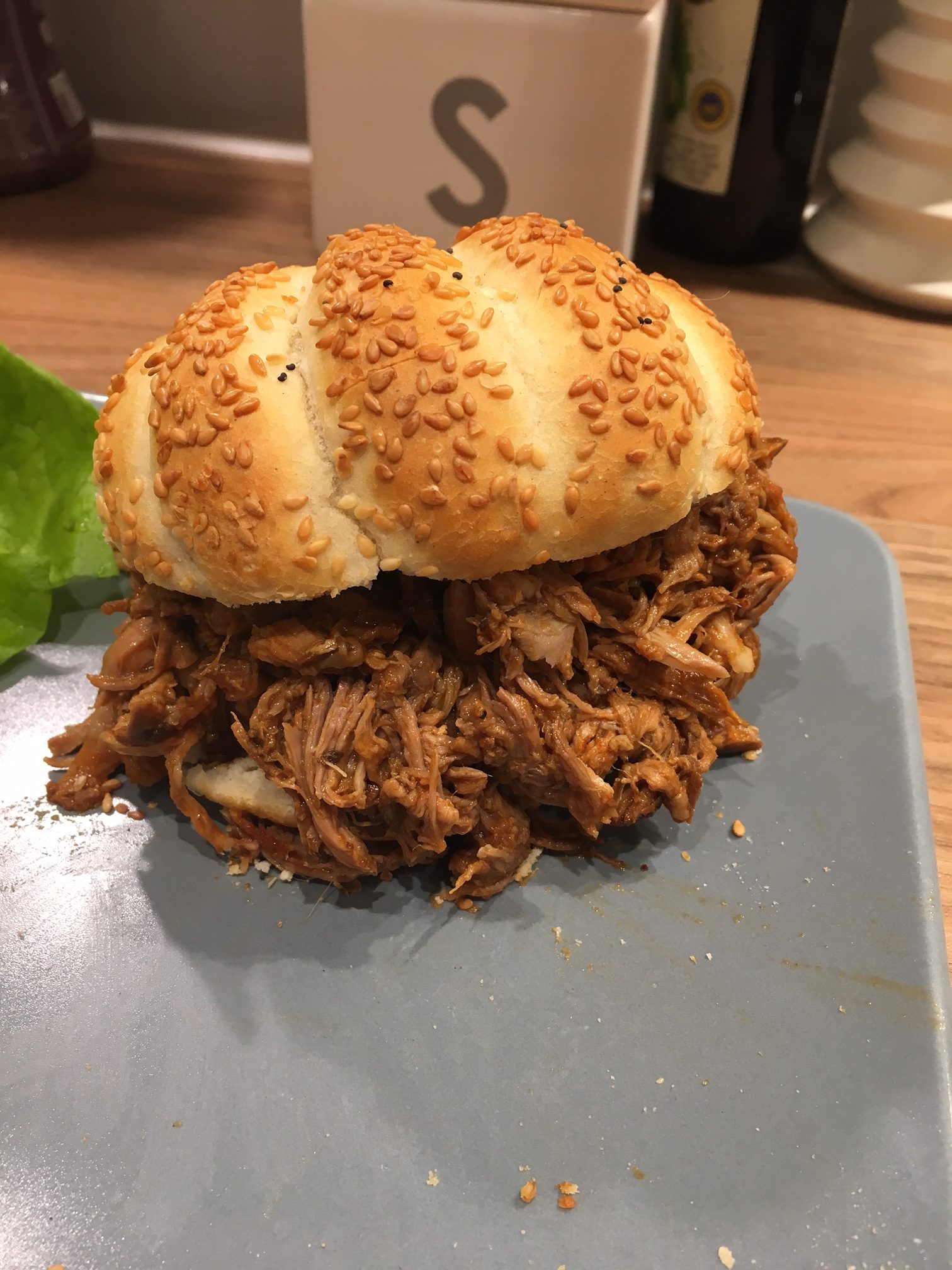 All of my family are such a huge fan of this recipe.. I think because it feels so naughty but is still syn free.
…………………
If you don't already have a slow cooker let me highly recommend the one I have in my kitchen. The CSC026 Crock-Pot. One of the reasons I originally chose it was for the colour scheme.. I desperately wanted a White and Grey one. But it has actually turned out to be an amazing investment.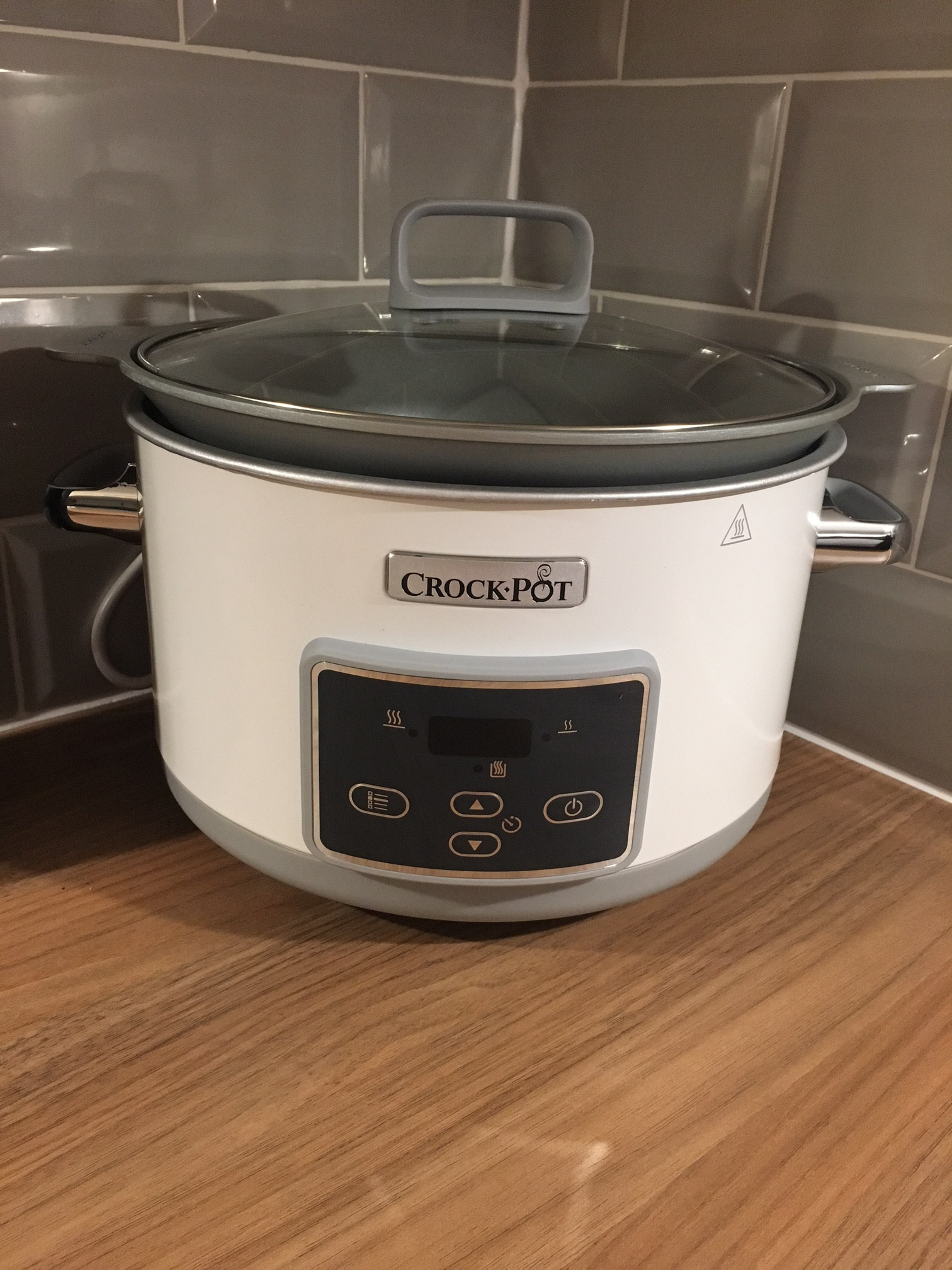 One of the great things about it is the sauté pan. It can be used on a a gas or electric hob (including induction hobs) to sauté the meat before slow cooking. Also it has a digital timer which is so helpful when timing your cooking.
---
Quote Of The Week
This week I have seen comments from a lot of followers asking why they only lose 1 pound a week or only half a pound, when others are having much bigger losses. Try to remember to take it 1 pound at a time.. Slowly but surely wins the race. Comparing yourself to others is the worse thing you can do. People with more to lose always generally lose more weight at the beginning…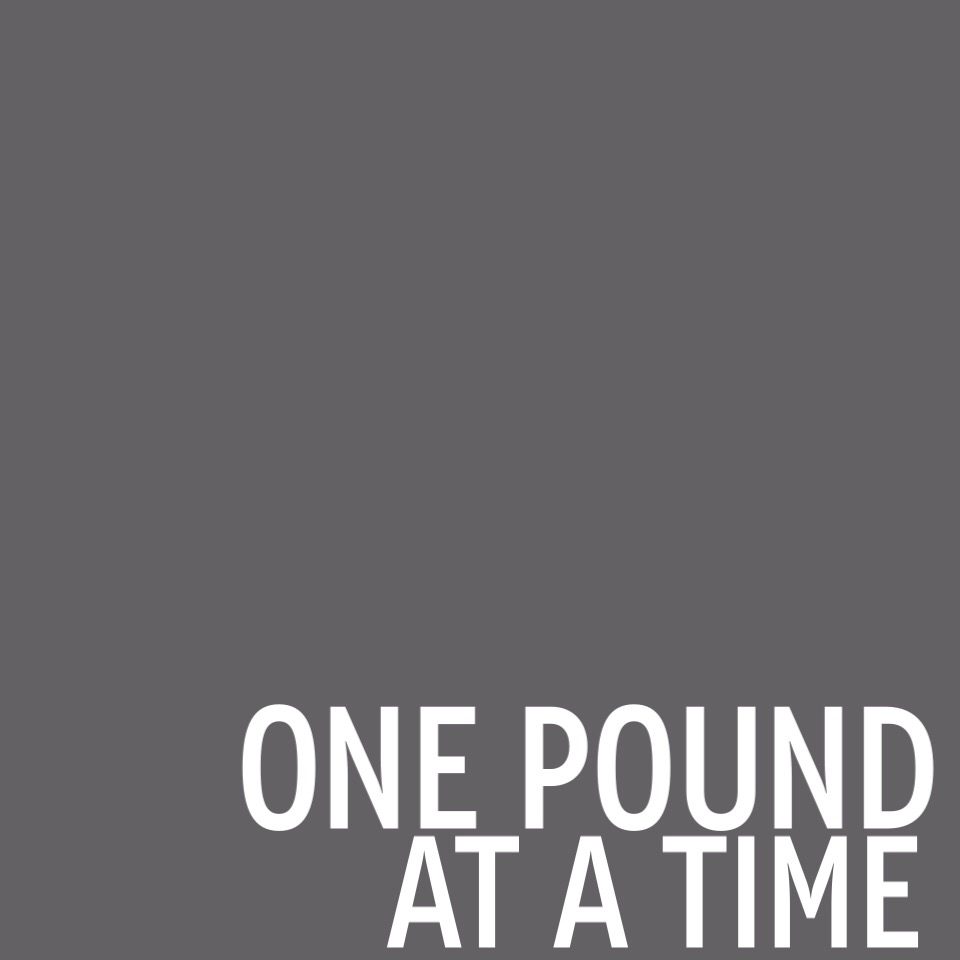 Also research shows that the slower you lose the weight, the less likely you are to gain it again after you reach your goal.




---
Low Syn Ice Creams
One of the things I struggle with the most is craving something sweet after a meal.. So I always try to have a few low Syn ice lollies in the freezer to kick that sweet tooth craving. Some of them can seem very low in Syn but often contain a very high sugar content. So I have put together my favourite choices.
…………………
Most of you would of seen my recent review on the Claudi & Fin ice lollies. (If you didn't please check it out here). My favourite is still the Strawberry ice lolly as it tastes to creamy. A naturally delicious frozen lolly made with Greek style yoghurt, real fruit and vitamin D.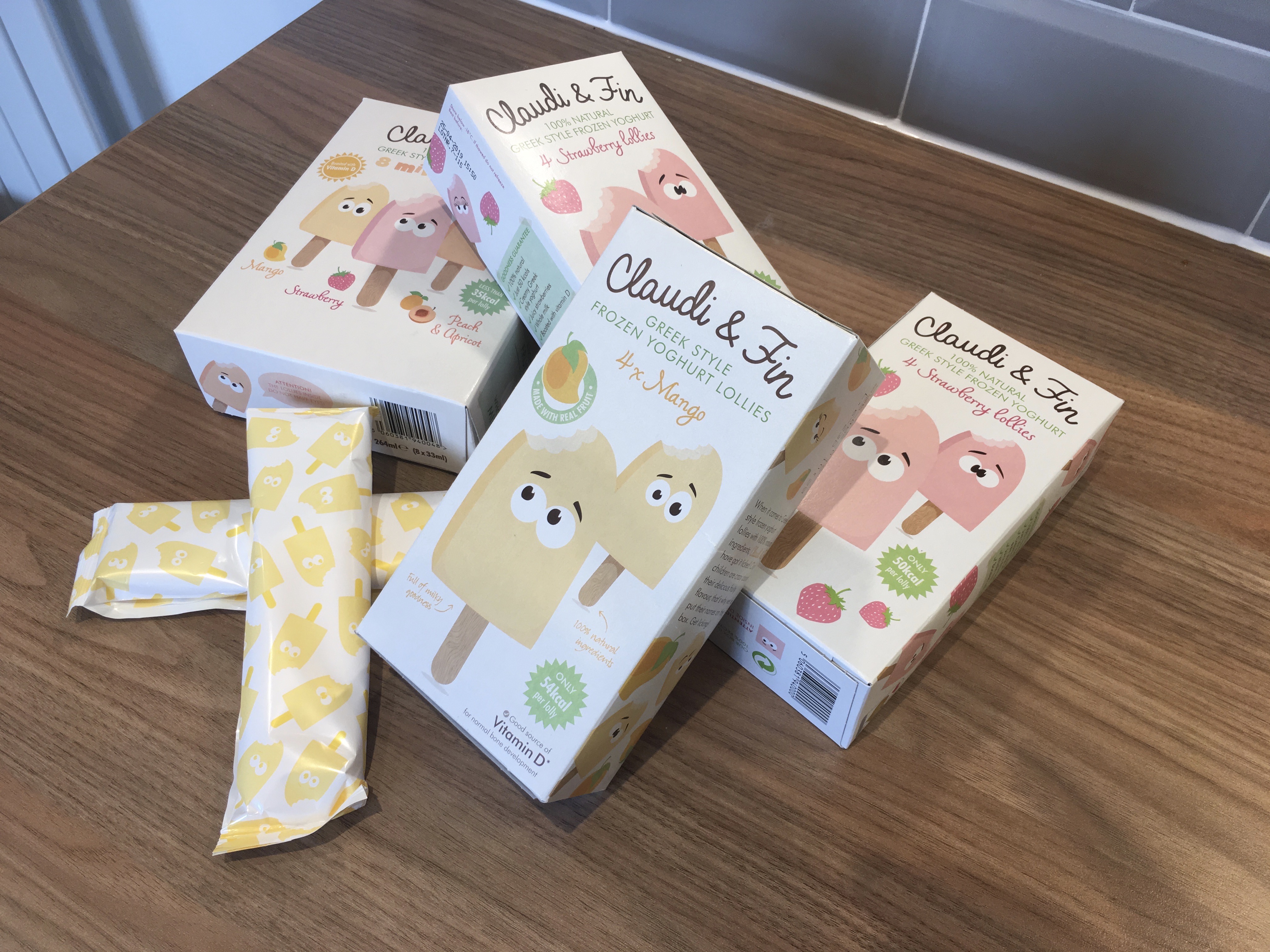 50g Mango 3 Syns, 50g Strawberry 2.5 Syns and the Mini ones are just 1.5 Syns. Currently available in Tesco, Sainsbury's, Waitrose and through Ocado.
…………………
Twister mini Ice lollies have been a favourite of mine since I was a child.. so hearing they were only 2 Syns each cheered me up. Who said we have to go without on Slimming World?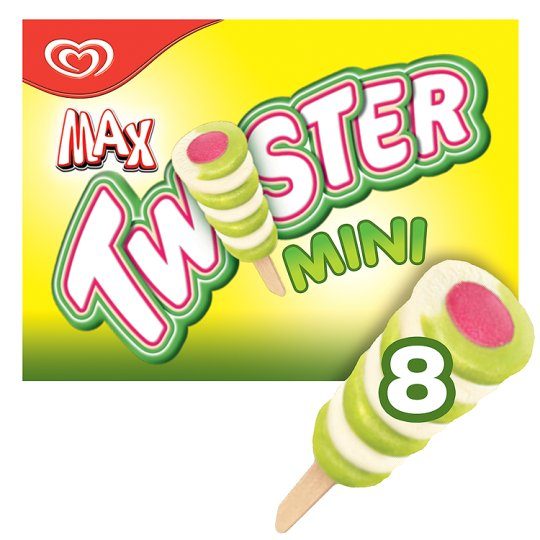 …………………
I always have some WALLS Mini Milks in my freezer since they are only 1.5 Syns. They are the perfect little summer time treat.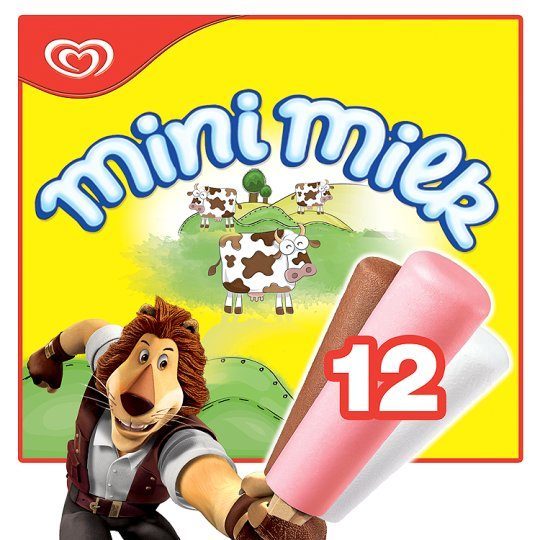 …………………
Mine and my hubby's all time favourite treat is Tesco Raspberry Ripple Screwball Ice creams only 5.5 Syns each. Well worth using your Syns on.
---
Time For Mince
As some of you may know I am a big fan of Turkey Mince. Its syn free but contains a lot less fat than Beef mince. Also I find it to be much tastier. Anyway, this week I discovered a whole new product whilst have a nosy around Iceland. Chicken mince.. yes CHICKEN! It's really tasty and made a perfect bolognese this week.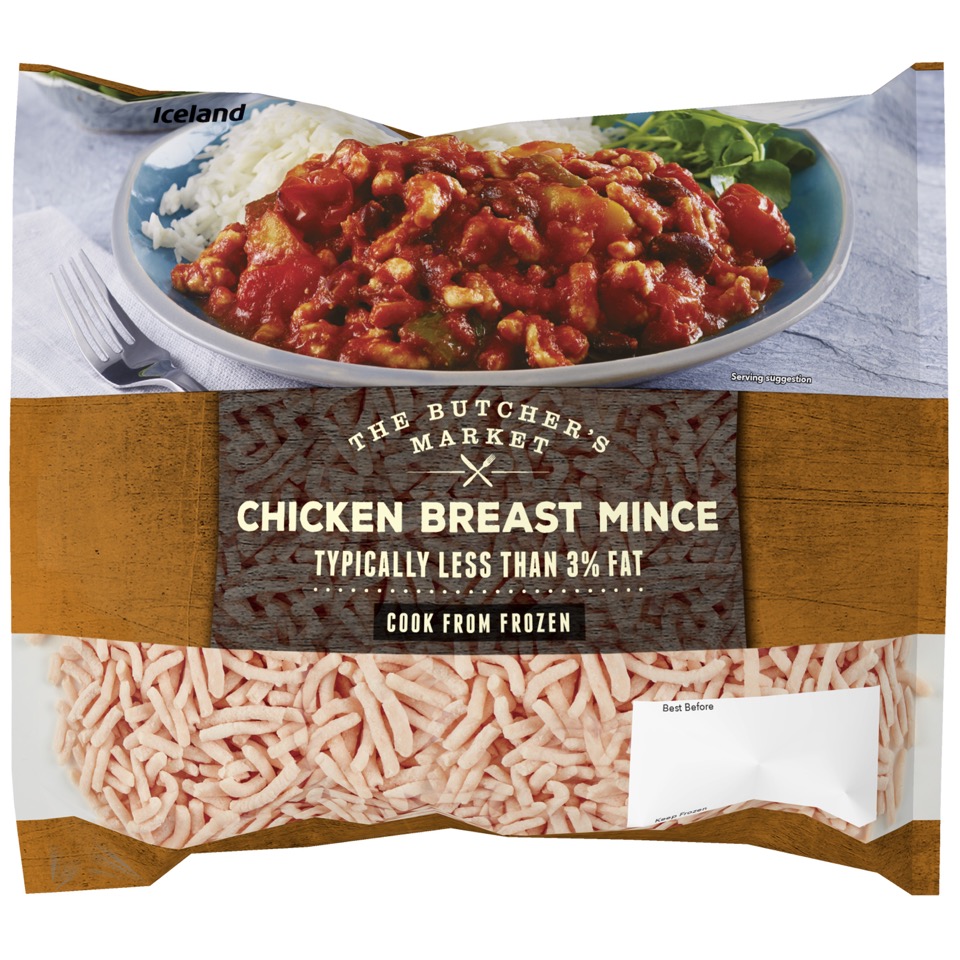 It's completely Syn Free and it contains only 1.1g of fat per 100g compared to the 4.5g of fat lean 5% fat beef mince contains. Try to remember… just because something is Syn free doesn't mean you can't make sensible swaps to cut calories and fat content. Every little helps 😉
---
Time For Squash
Are you as obsessed with Butternut Squash? No? Why not?… It's a huge craze amongst Slimming World followers at the moment. It's almost like a challenge between the supermarkets to come up with crazy new ways to use Butternut Squash.
Butternut Squash is a way to cut carbs in a massive way and research has proved that it can actually help to aid weight loss.
There are so many products on the market at the moment.. here are some of my favourites.
Oh and its Syn free of course….
Butternut Squash Noodles "BOODLES" Perfect underneath a Bolognese. Syn Free and delicious.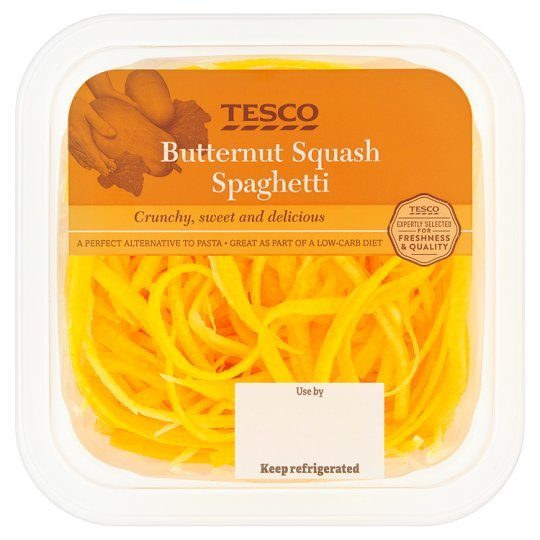 …………………
Butternut Squash Wedges "BEDGES" Simply place on a baking tray, Spritz with Frylight and bake in the oven. They are perfect with a chilli.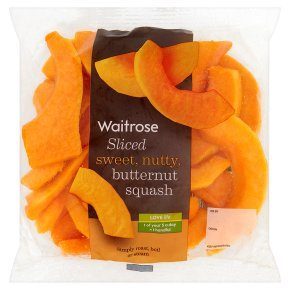 …………………
Butternut Squash Lasagne Sheets. Perfect to create our delicious Lasagne recipe.

---
My Top Pick Of The Week
This week I was lucky enough to be sent some ready to eat chicken fillet's from The Taste Inc. I was a little bit wary about them as these fridge filler type products can often be quite salty. But I was pleasantly surprised and am now convert!
The downfall is the only place I can get them locally is from Morrisons and I never tend to shop there. But since they have a fairly long date on them I may have to stock up. They are perfect shredded into a salad or in a sandwich.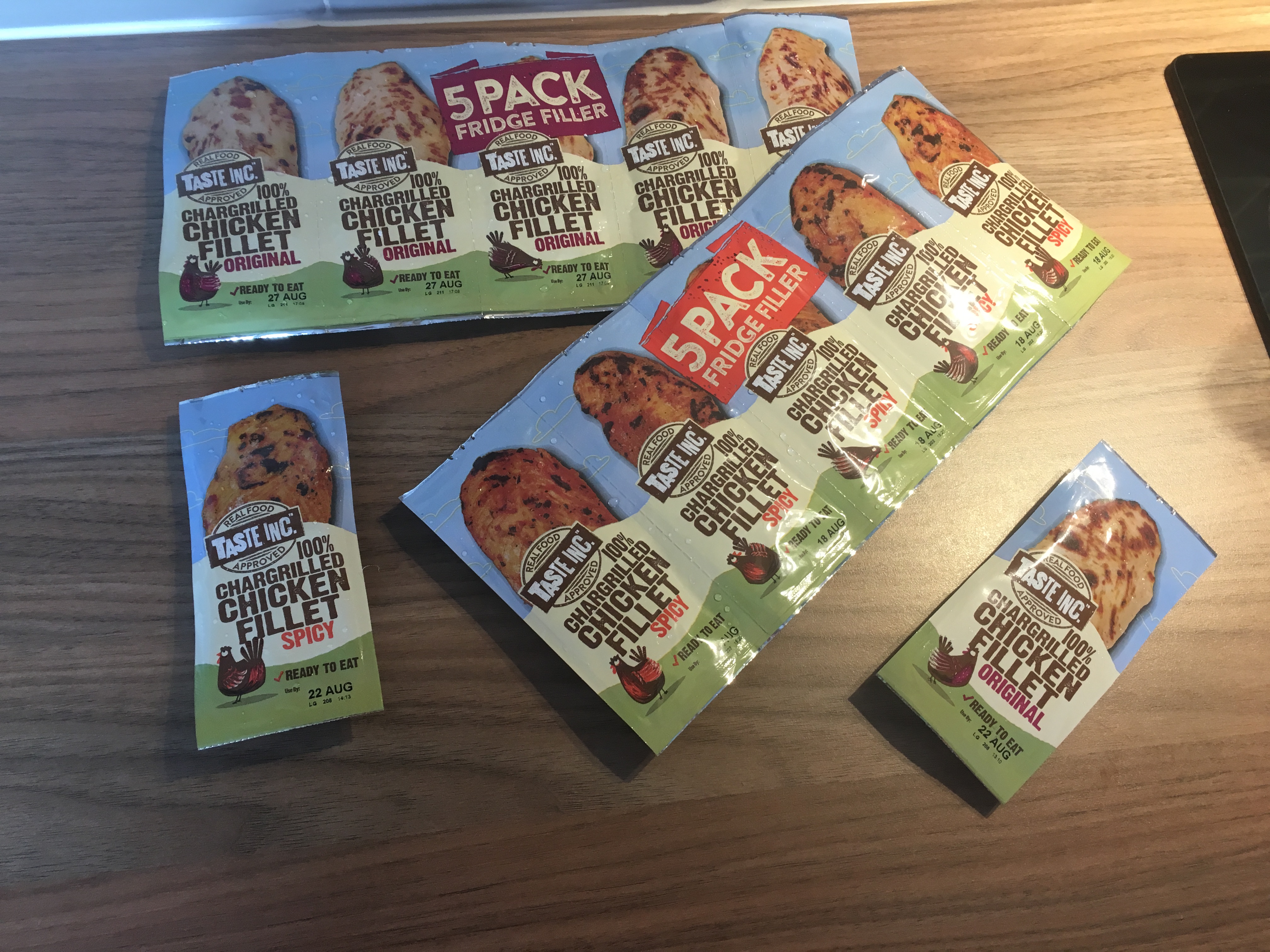 My favourite was the Original flavour (Syn Free) because the Spicy version (0.5 a Syn) was a wee bit too hot for me, but hubby loved it! They can be purchased from Morrisons, Ocado and Nisa Local.
---
One last reminder for the day.. Don't forget to sign up to and use Topcashback when doing your shopping online. Sign up is free. Whenever you order online always check the site to see if there is cash back or voucher codes to use. If you sign up through my link below you will earn a bonus £5.

---
Well my lovelies that is all for this week… I would love to hear some of your favourite picks.. or if you would like your product featured simply drop me a message via the contact page.
Kirsty xx
---
All of the Syns and prices listed above are correct on the date of publishing. Please check the Slimming World App for current Syn Values.