Syn Free Cheese And Bacon Loaded Potato Skins | Slimming World Recipe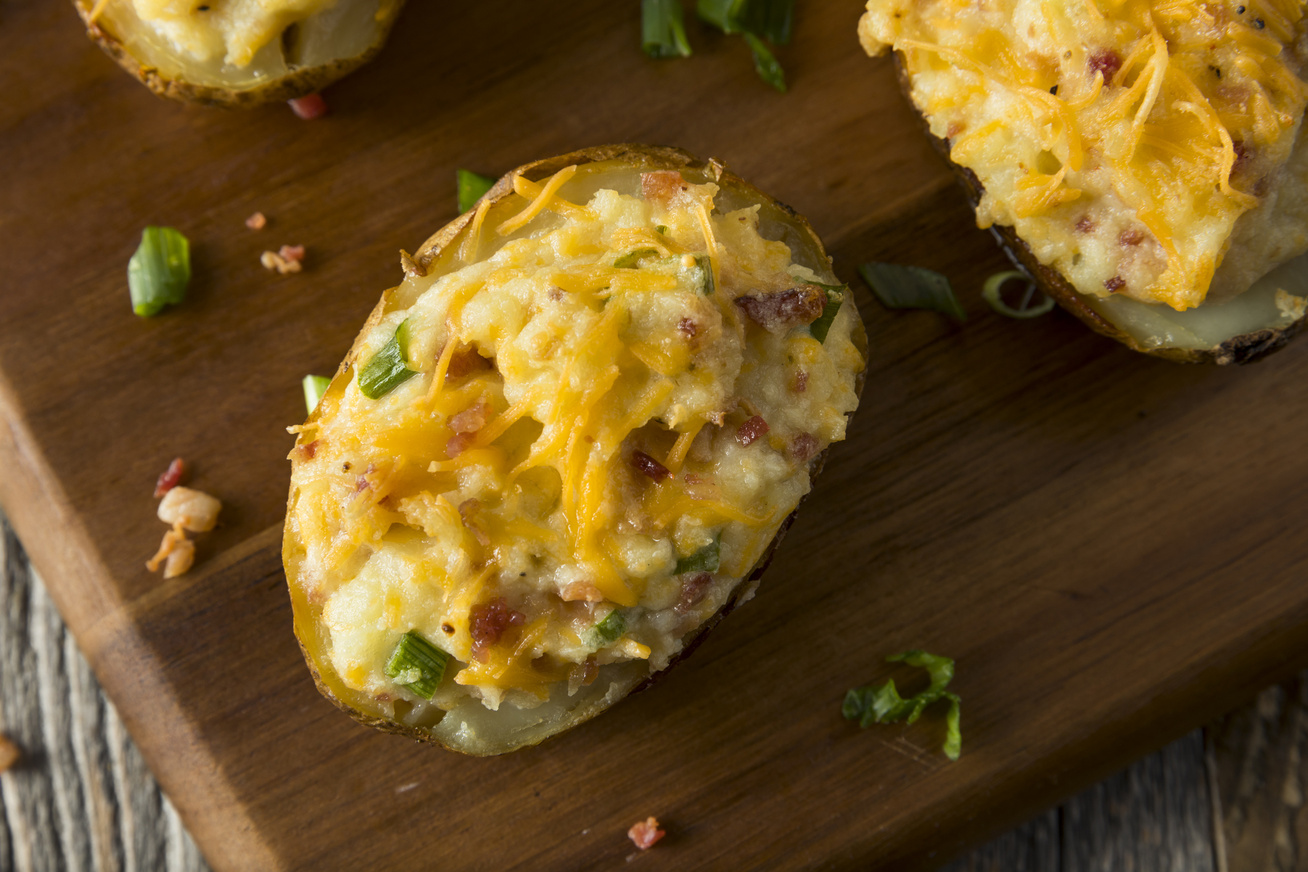 I love putting these loaded potato skins together as a starter, they go down so well at a dinner with family. Syn free too 🙂
Servings:

2 People


Syns:

Syn Free
---
Ingredients: 
2 Large Potatoes
Frylight
Salt & Pepper
4 Bacon Medallions cut into small chunks
60g Cheddar Cheese (2 x Hex A Allowance)
100ml Quark
1 Crushed Garlic Clove
1tsp Mustard Powder
---
Method:
Preheat Oven to 220c or Gas Mark 7.
Wrap the potatoes in foil and place into the oven for around 45 minutes.
Meanwhile add Quark, Crushed Garlic, Mustard Powder, Salt and Pepper to a bowl and fold together. Store in the fridge until needed.
Remove Potatoes from the oven and slice in half.
Remove around half of the flesh from the halves and add into the bowl with Quark and Bacon pieces.
Spoon this mixture back into the potatoes and then top with Cheddar Cheese. Spritz with a little Frylight.
Place back into the oven uncovered for around 10 – 15 minutes or until golden/cripsy.
---
Have you created this meal? Please tag me in your photos on Instagram and you might get featured on my blog. Visit me on Instagram @fatgirlskinny__
---
I always cook with Frylight.. only 1 calorie per spray and its completely Syn Free. Don't add fat to your cooking by using any other oils. Always cook with Frylight.
---
Do you need some support? Are you lacking in inspiration? Join our Facebook page to make new Slimming World friends.