Double Cheese Pasta | Slimming World Recipe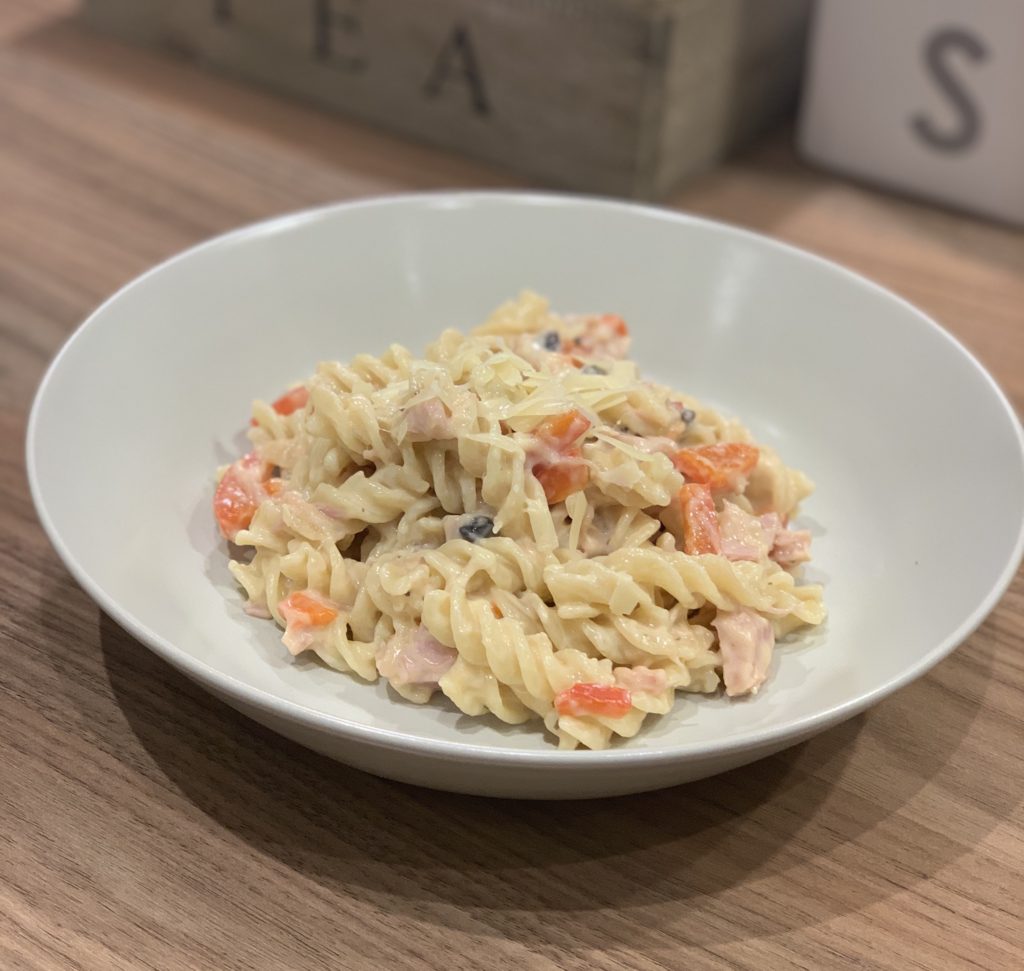 Delicious Syn free double cheese pasta.
Tonight was a carb kind of night #slimwithcarbs. Since the new announcement about having two Healthy Extra A's per day I have been dying to try a super cheesy pasta dish. It was worth it too….
I would suggest using Dairylea but you could consider using Philadelphia too. I wouldn't suggest Quark. You are welcome to add or remove vegetables as required. This would also work with a touch of spinach too (but Mr Fatgirlskinny hates it!)
This recipe is for 2 servings. The Dairylea and Cheese can be used as both Healthy Extra A's. It not remember to add Syns.
Unfortunately this is not suitable for freezing but it would keep for 1 to 2 days in the fridge to be reheated in the microwave. Just stir in a couple of TBSP of water before heating thoroughly.
SERVINGS:

2


SYNS:

ZERO (If using Healthy Extra A)
---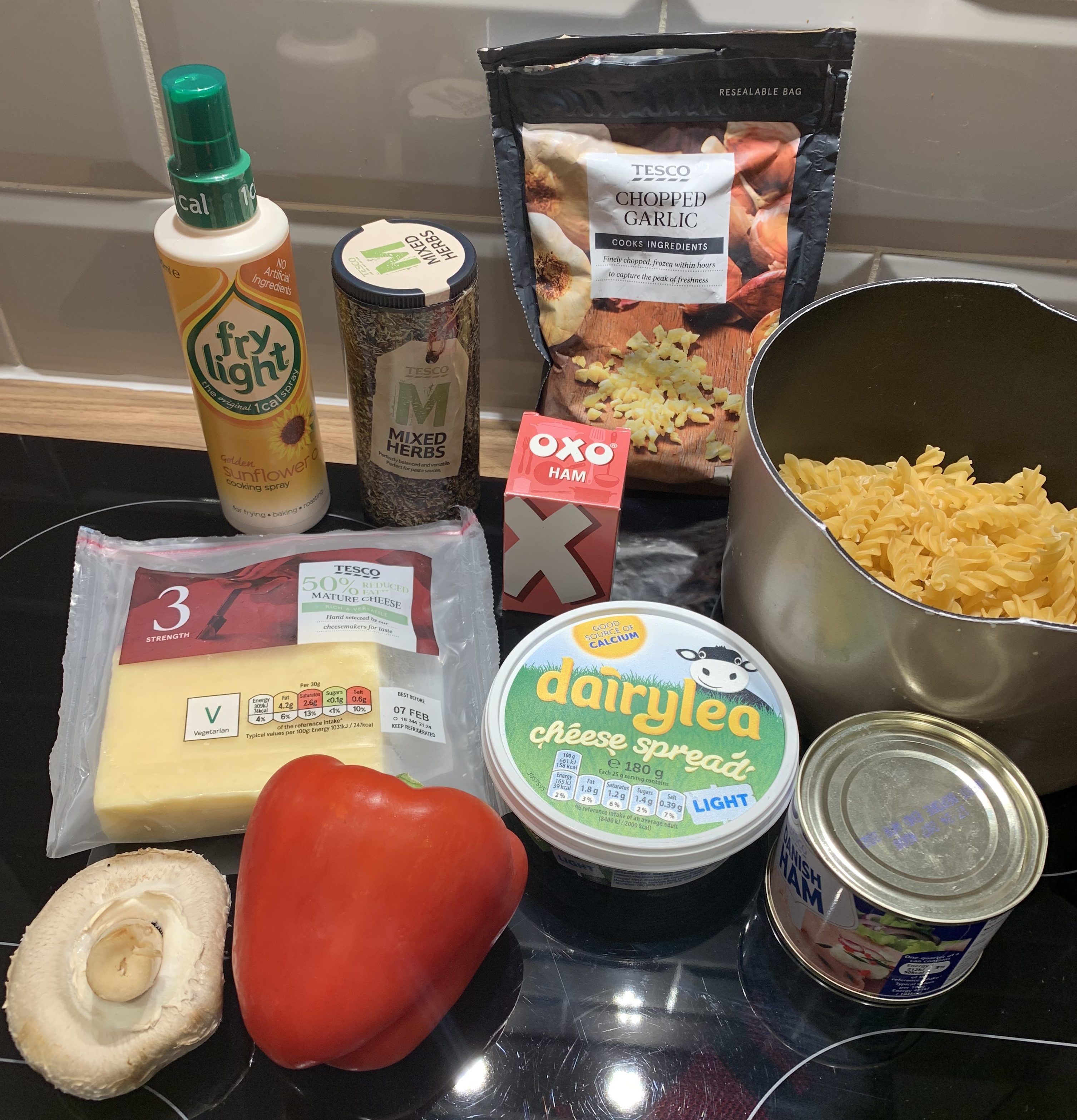 INGREDIENTS
150g Dried Pasta
160g Dairylea Spread, Light (Healthy Extra or 6 Syns Per serving)
100g Reduced 50% Less Fat Cheddar Cheese (Healthy Extra or 6 Syns Per serving)
1 Ham Stock Cube
200g Lean Tinned Ham
1 Red Pepper
1 Large Mushroom
1/4 Tsp Chopped Garlic
Pinch Mixed Herbs
Frylight
If you would prefer to use different cheese.. you can use 80g Reduced Fat Cheddar or 60g Standard Cheddar Cheese.
---
METHOD
Add pasta to boiling water with a pinch of salt. Simmer until soft.
Meanwhile finely chop pepper and mushroom.
Spritz a pan with a little Frylight and bring to a medium heat. Add pepper and mushroom. 
Add 2 inches of boiling water to a cup and add crumbled stock cube. Stir and add this to your pan. Cover with a lid and allow pepper and mushroom to simmer.
After a few minutes add mixed herbs and garlic and re cover. 
Remove ham from it's tin and use kitchen roll to soak up all jelly.
Slice the ham into small chunks and add to the pan.
After a few minutes bring to a low heat and add Dairylea. Keep stirring until it has completely melted.
Drain pasta and add to the pan with a large pinch of salt.
Mix until the pasta is throughly covered in sauce. If the mixture feels a little bit dry try adding a few TBSP of water.
Remove from the heat and grate all of the cheese into the pan. Place back onto a low heat and stir until all cheese is melted.
Serve and enjoy.
---