Sticky BBQ Diet Cola Chicken | Slimming World Recipe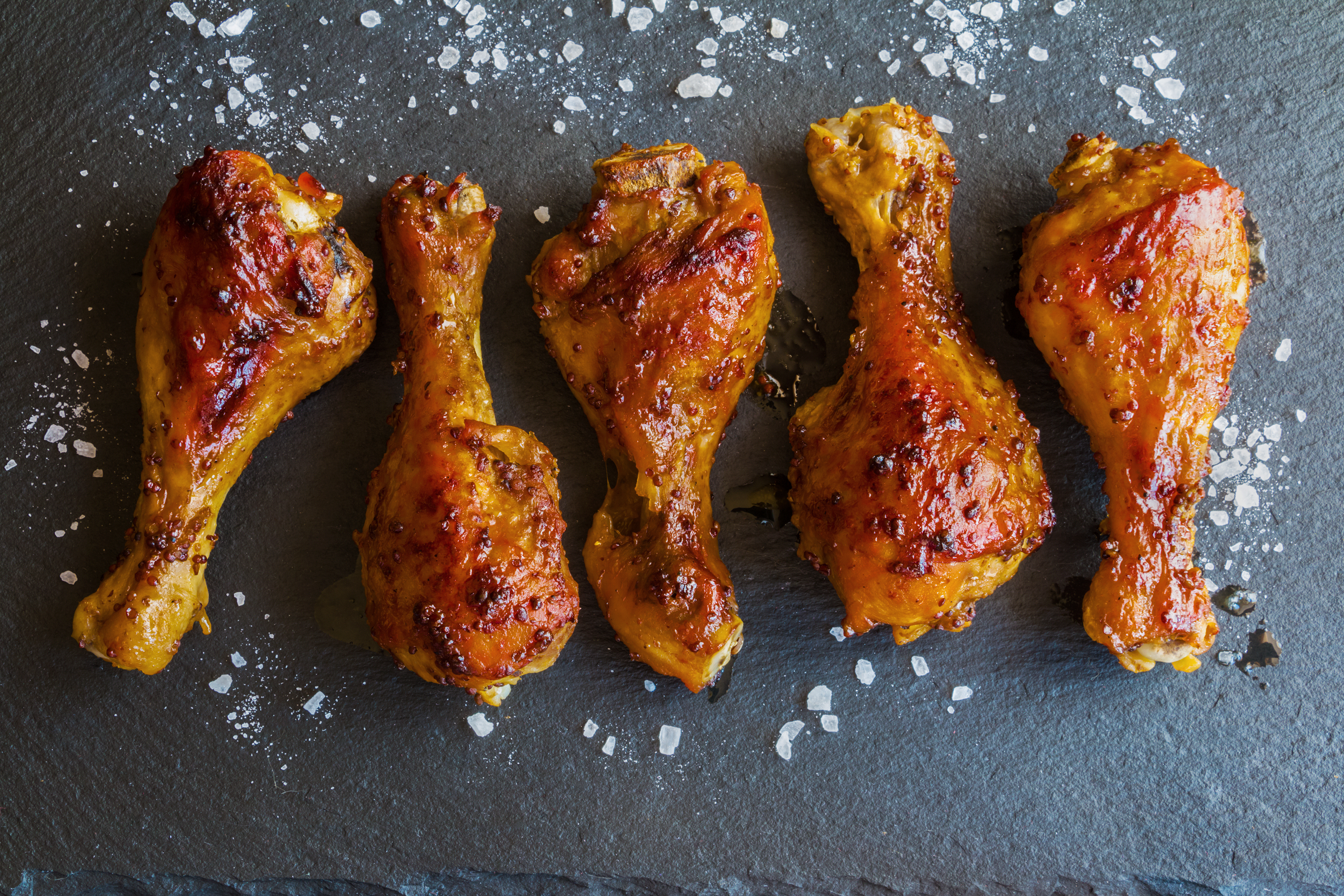 Wow.. I am so sorry I haven't created or posted any new recipes lately.. I have been so busy! We are currently ripping our bedroom apart and re decorating.. the house is a complete mess. The last thing I am thinking about at the moment is cooking. But I did throw together one of my favourites today so I thought I would share.
SERVINGS:

2


SYNS:

ZERO
---
INGREDIENTS
5 or 6 Skinless Chicken Drumsticks with all fat trimmed away (or Chicken thighs)
335ml Diet or Sugar Free Cola (Any Brand)
6 Tbsp Passata
1/4 Tsp Paprika
1/2 Tsp Worcestershire Sauce
Pinch Of Salt
Frylight
---
METHOD
Preheat oven to 200c/Gas mark 6.
Trim any visible fat from the chicken. This is very important to make this recipe Syn free.
Spray a casserole dish or pan with Frylight. Place chicken into the pan, sprinkle with a little salt and spray again with Frylight.
Place the chicken into the oven for around 20 minutes or until cooked through.
Meanwhile pour the Diet Cola into a pan and bring to the boil. Allow to simmer on a medium heat for 5 -6 minutes.
Add the Passata, Paprika, Worcestershire sauce and a pinch of salt.
Keep stirring the mixture over a medium heat until it starts to reduce and thicken.
By the time the chicken is cooked you should have a sticky mixture of BBQ sauce.
Remove the chicken from the oven and pour over the sauce.. making sure the chicken pieces are covered in the mixture.
Return to the oven for 10 minutes.
Meanwhile clean your Frying pan and spritz with a little Frylight.
After 10 minutes.. heat the pan over a medium heat.. remove the chicken from the oven and pour the entire contents into the frying pan.
Cook over a medium heat for 5-6 minutes turning occasionally.
This is perfect served with Slimming World Chips, Dirty Rice or a Salad.
Recipe Created by Fatgirlskinny. Please do not use or recreate this recipe without prior permission.
---