TOP 5 Healthy Low Sugar Cereals
Cereal is the number 1 breakfast choice for most. It is easy and convenient, but is often loaded with added sugar and other unhealthy ingredients. In this article we will chat about the healthy choices when following a Slimming plan or calorie controlled diet.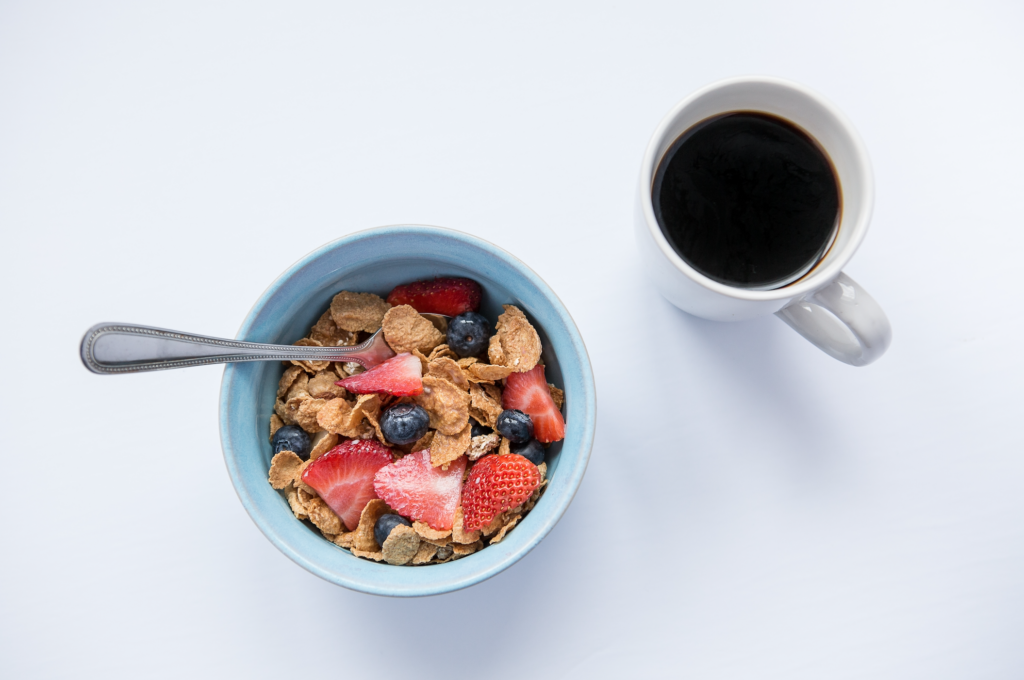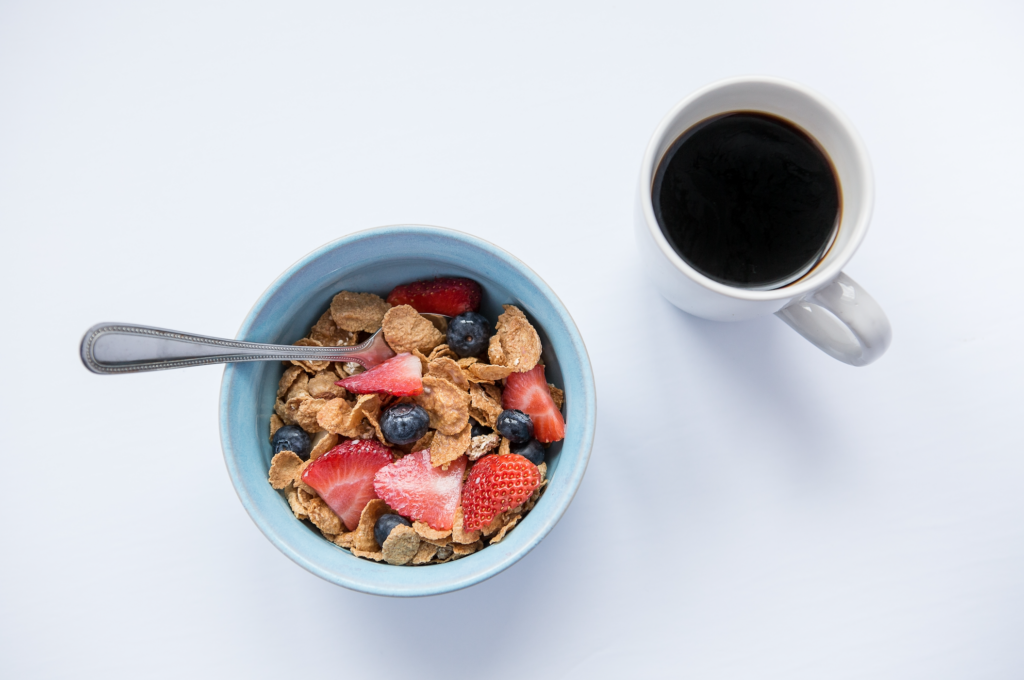 Have you checked out the cereal aisle lately? There are literally 100s of options, many of them claiming to be healthy when they're not. This guide will help you to find the best healthy cereals for you and your family — cereals that taste great, help you to stay on plan, can be used as a Healthy Extra and will keep you full and satisfied for longer.
CHOOSING A HEALTHY CEREAL
For a healthier option, choose breakfast cereals that contain wholegrains and are lower in sugar, fat and salt.
Examples include:
wholewheat cereal biscuits
shredded wholegrain pillows
porridge oats
Look at cereal nutrition labels and compare brands so you can find the healthier version. Often Supermarket brands can seem appealing because of cost, but often they contain more salt or sugar.
Mueslis, which usually contain wholegrains and fruit, are often seen as a healthier option, but check the label first as many can be relatively high in fat, hidden added sugar and salt.
---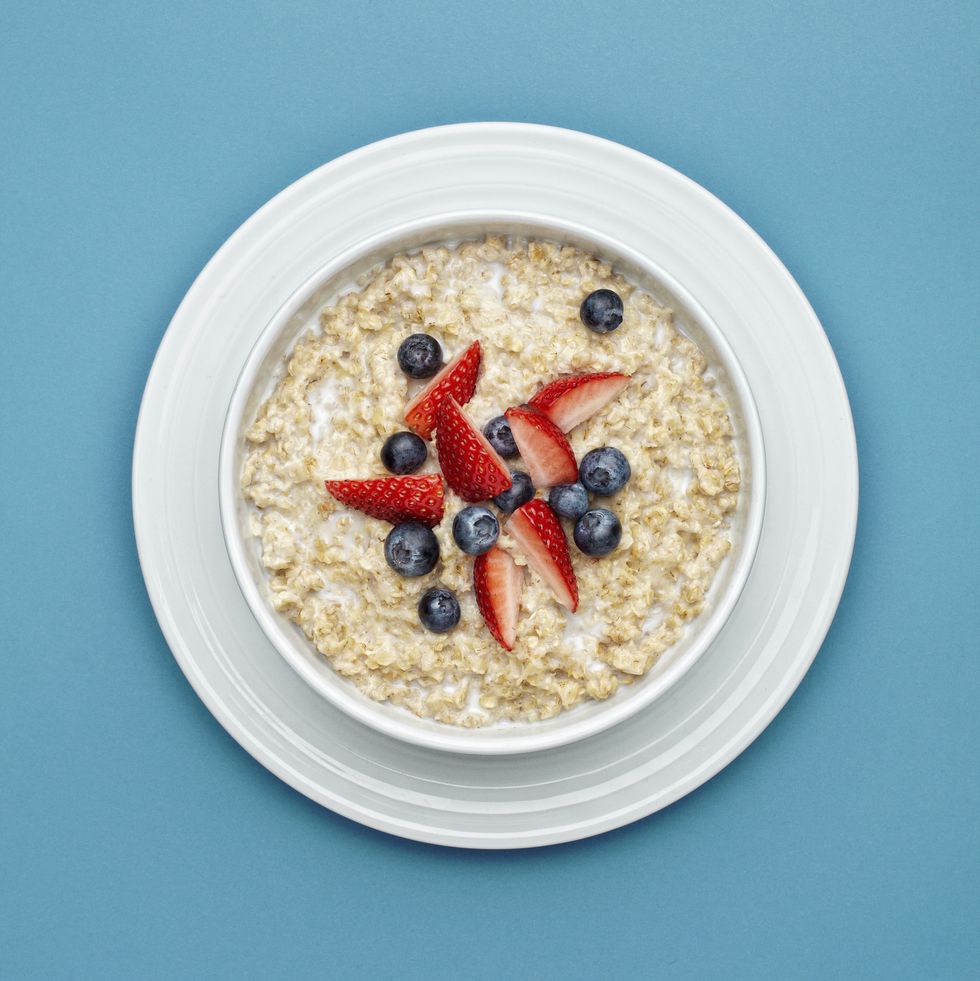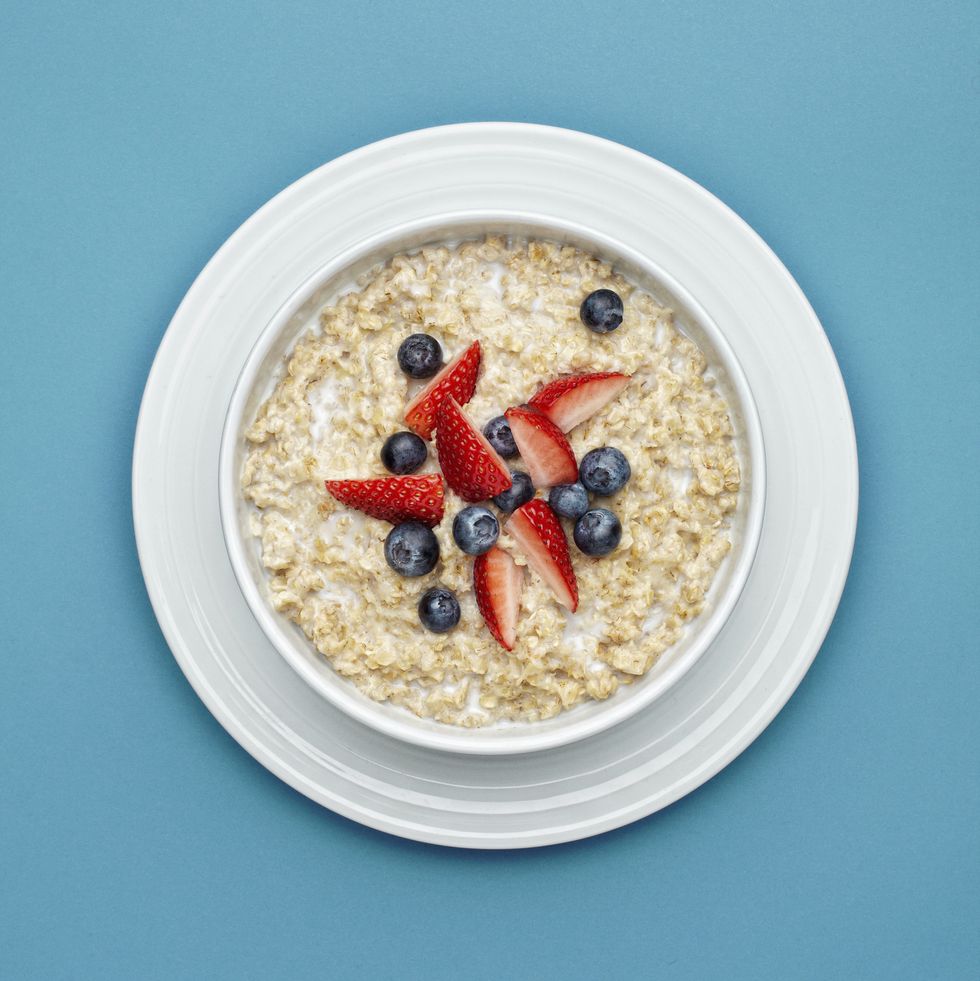 1. PORRIDGE
Porridge is an excellent source of complex carbohydrates which are slower to release their energy. If you find that you are ravenous by 10am you may be eating the wrong breakfast. Try adding fruit, honey, Skinny syrup or a sprinkle of sweetener to spice your porridge up a bit. 
40g of porridge oats can be used as your Healthy Extra B portion or 156 Calories.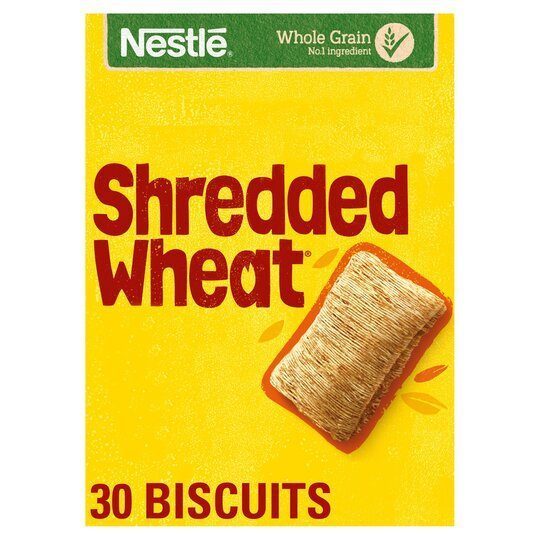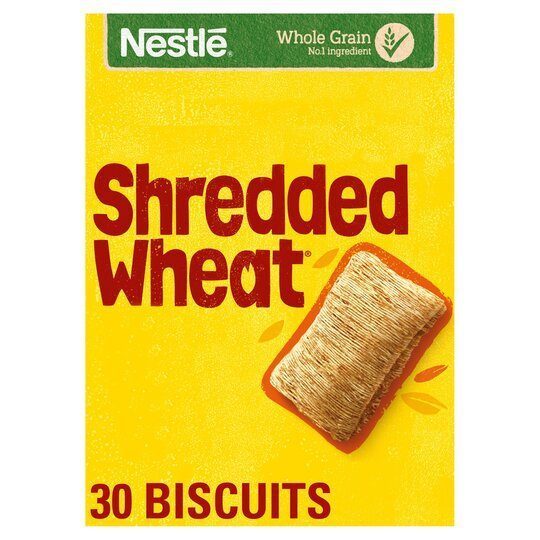 2. SHREDDED WHEAT
Compared to most other types of breakfast cereal, plain shredded wheat contains less than 0.3g of sugar per serving. This means that a bowl of shredded wheat is a smart breakfast choice.
2 Shredded Wheat biscuits can be used as your Healthy Extra B portion or 162 Calories.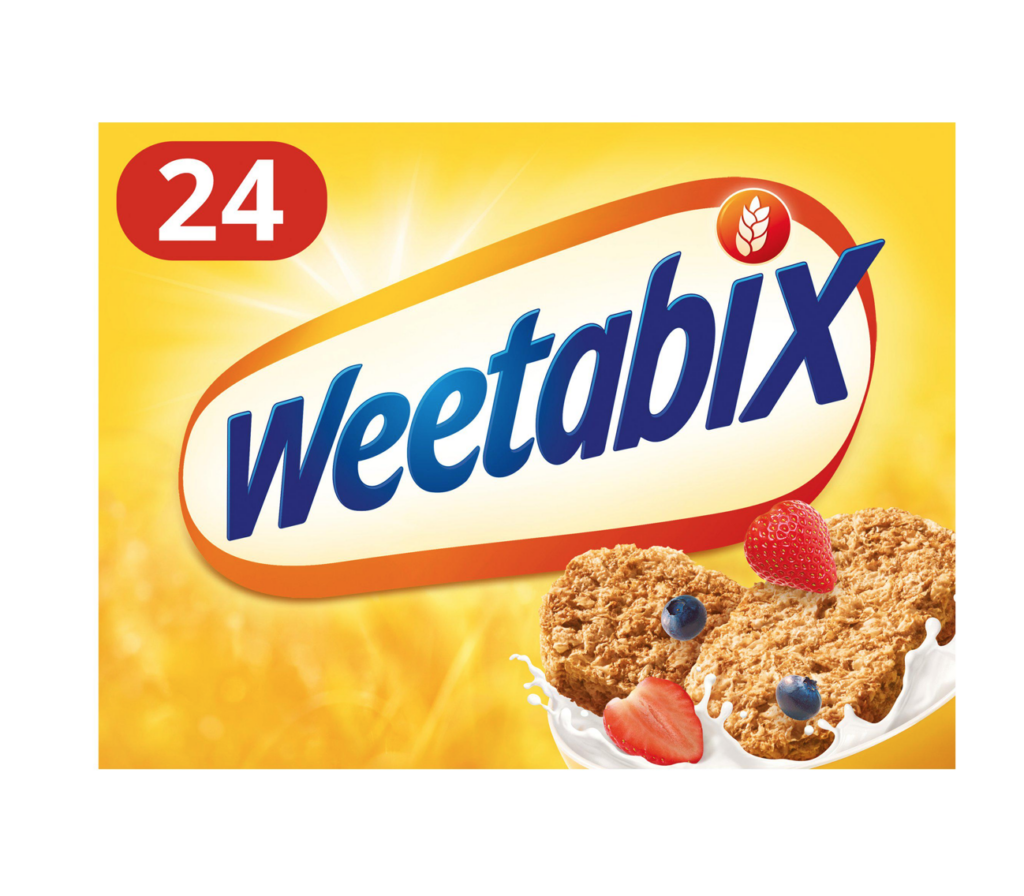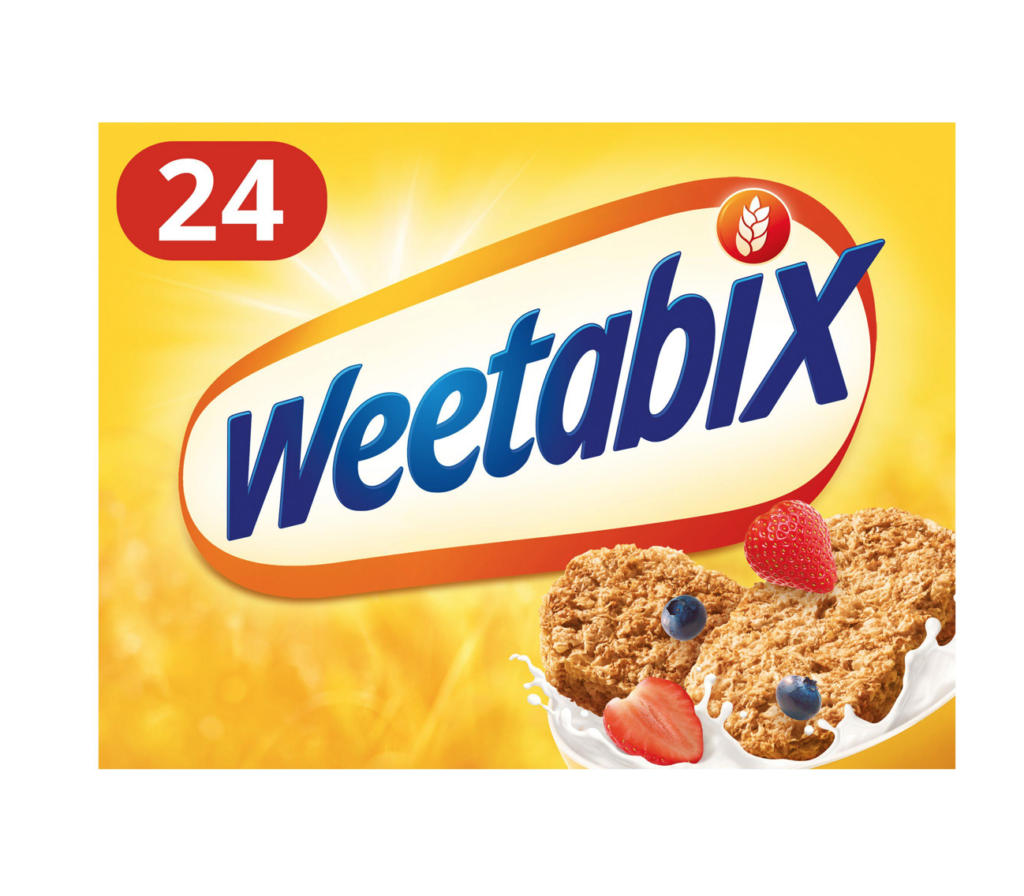 3. WEETABIX
Although Weetabix cereal contains some added sugar, they are still beneficial for health since they contain whole grains, fibre and added vitamins and minerals. The sugar and calorie content is very low compared to some other popular cereals.
2 Weetabix biscuits can be used as your Healthy Extra B portion or 136 Calories.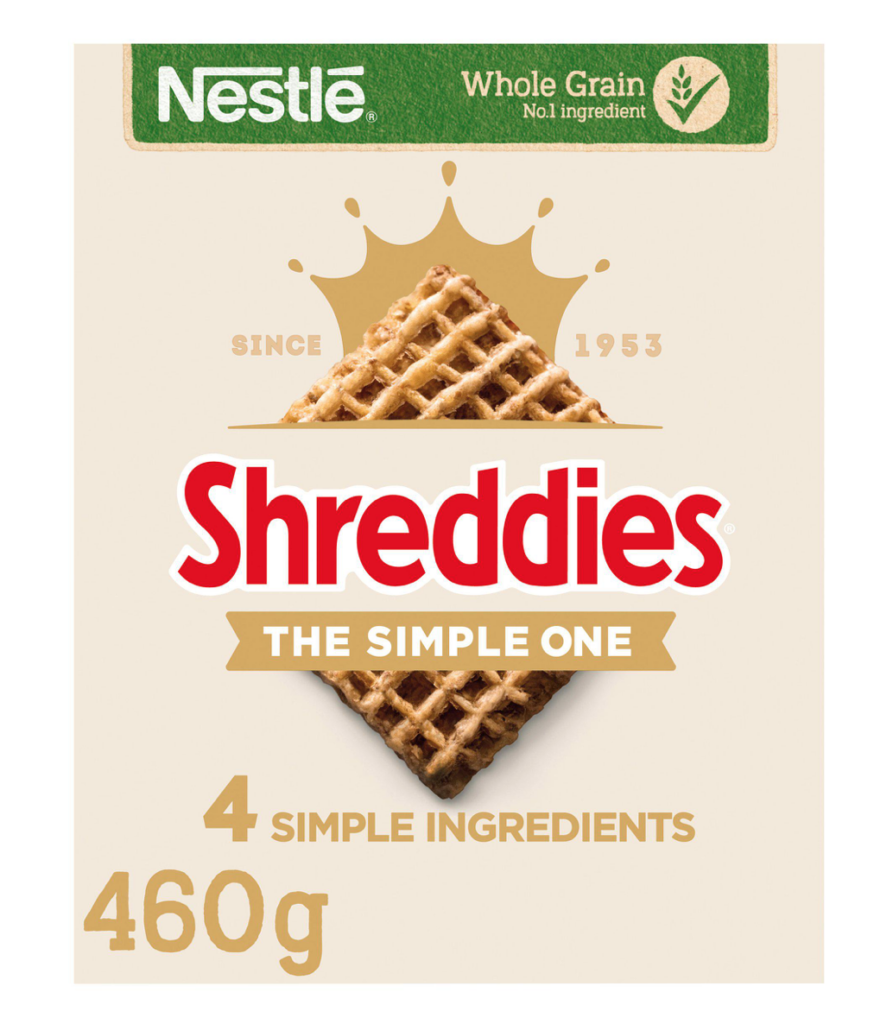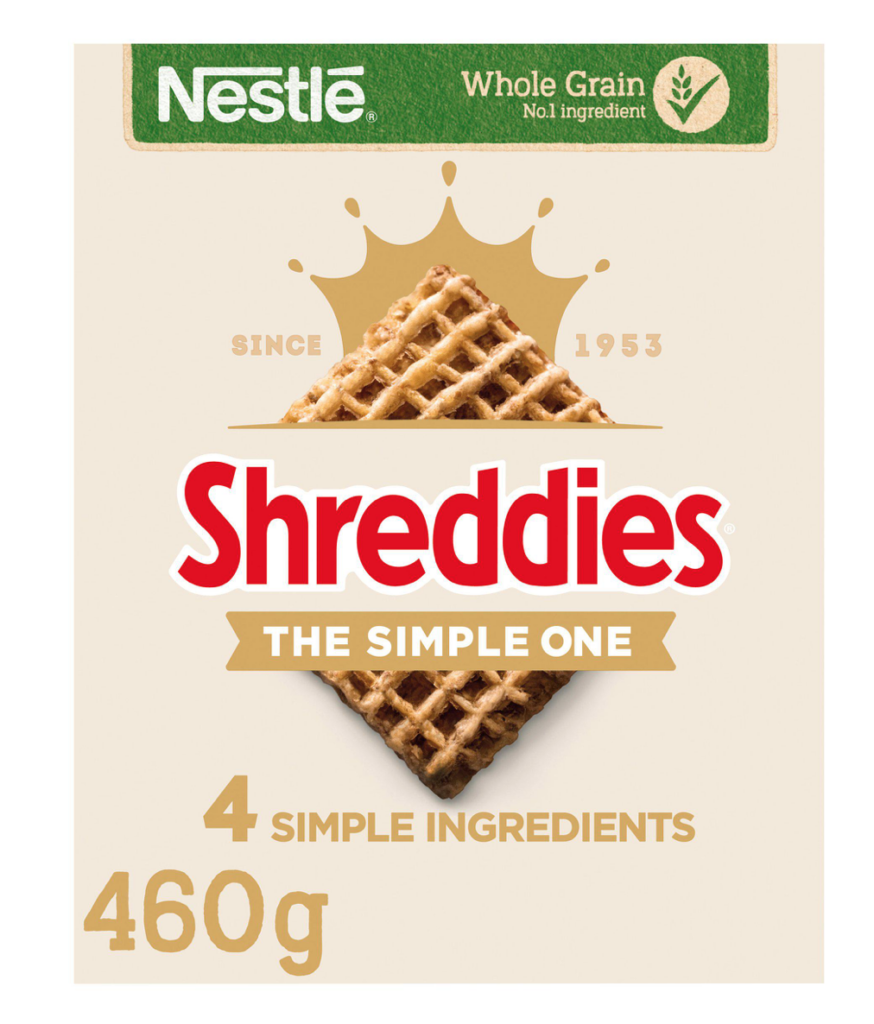 4. SHREDDIES
THE SIMPLE ONE
Nestlé Cereals recently launched Shreddies The Simple One, a breakfast cereal made using just four ingredients and containing less than 5% sugar. Made with whole grain wheat, fruit puree, date syrup and a pinch of salt. Shreddies The Simple One contains no refined sugar and is free from artificial colours and flavours.
40g of Shreddies can be used as your Healthy Extra B portion or 146 Calories.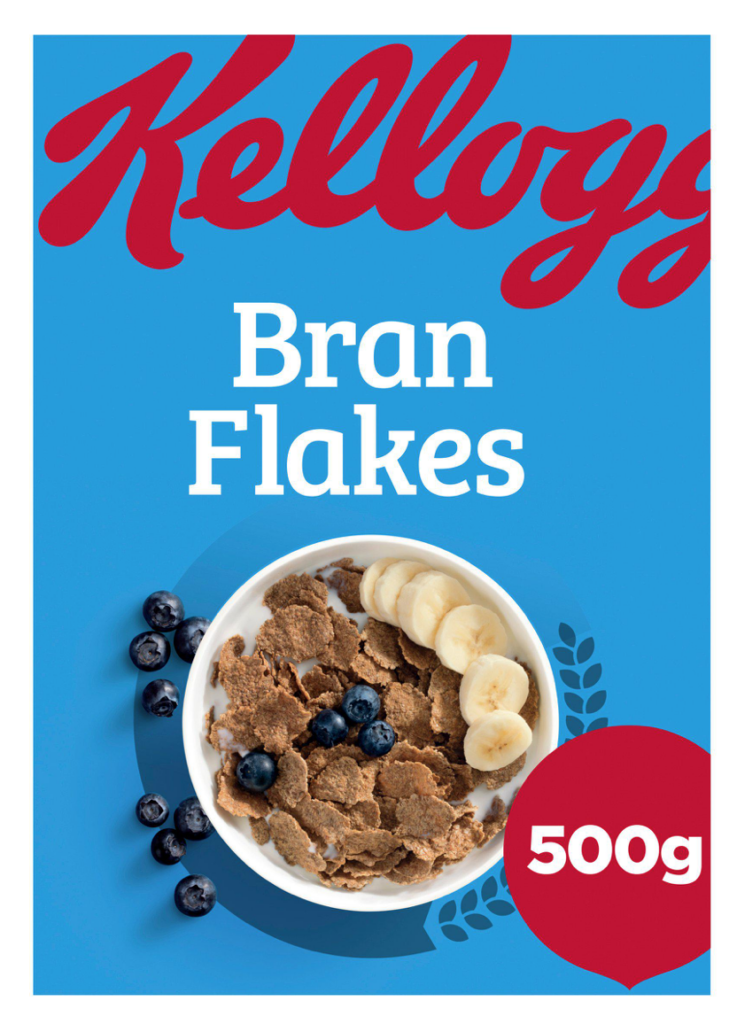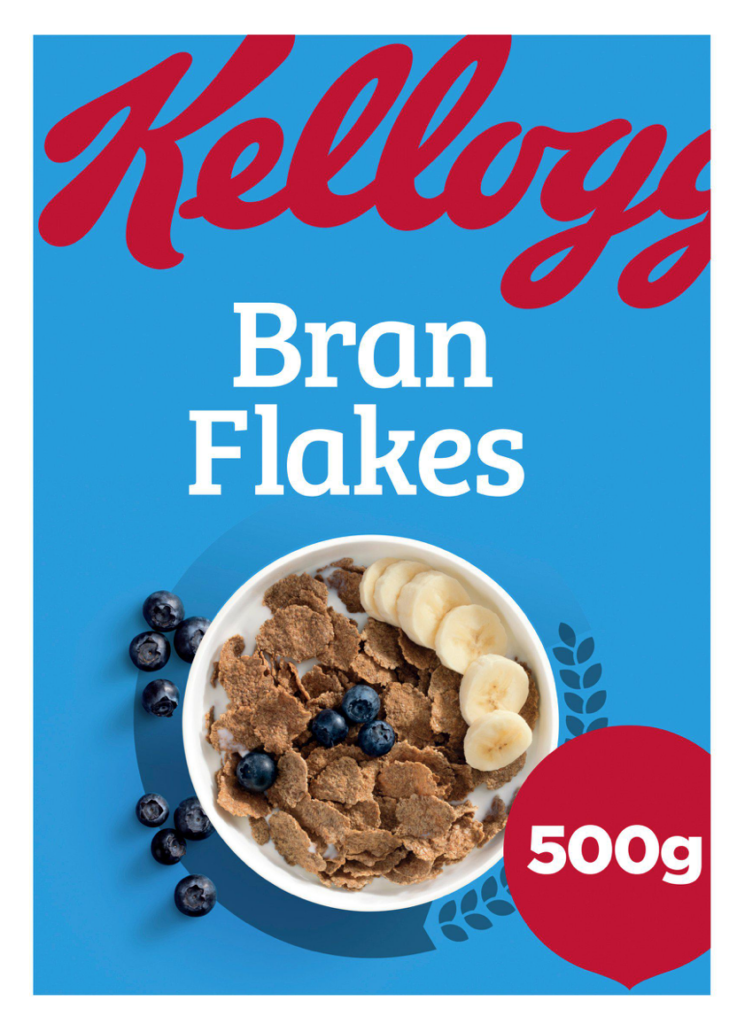 5. BRAN FLAKES
Bran is high in fibre and a good number of people use it for that benefit. It's also good for preventing heart problems, colon disorders and cancer. Fibre fills you up and keeps your body feeling fuller longer. Bran also has protein. Protein provides strength to muscles and helps them heal after tough workouts.
45g of Bran Flakes can be used as your Healthy Extra B portion or 138 Calories.
NUTRITION LABELS
You can use the per 100g information on the nutrition label to identify breakfast cereals that are:
High in sugar, fat or salt
high in sugar: more than 22.5g of total sugars per 100g
high in fat: more than 17.5g of fat per 100g
high in salt: more than 1.5g of salt per 100g
Low in sugar, fat or salt
low in sugar: 5g of total sugars or less per 100g
low in fat: 3g of saturated fat or less per 100g
low in salt: 0.3g of salt or less per 100g
---
LOOKING FOR WEIGHT WATCHERS SMART POINTS?
Since Weight Watchers introduced the new Personal Points plan it is harder to calculate points. This means I can no longer offer exact WW Points for food lists. (I am working on the recipe part).
HOW MANY CALORIES SHOULD I BE CONSUMING PER DAY?
When we eat and drink more calories than we use up, our bodies store the excess as body fat. If this continues, over time we may put on weight. As a guide, an average man needs around 2,500kcal (10,500kJ) a day to maintain a healthy body weight. For an average woman, that figure is around 2,000kcal (8,400kJ) a day.
These values can vary depending on age, size and levels of physical activity, among other factors. To find out more about calories and losing weight with a calorie controlled plan please visit NHS.